Black History – ART OF THE SLOW JAM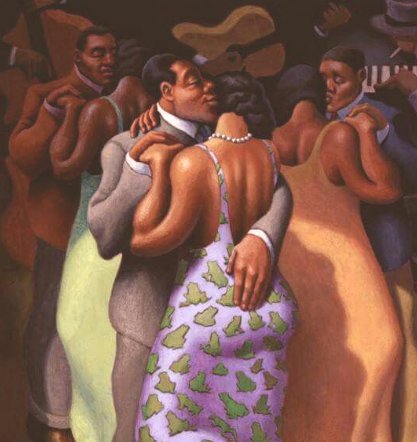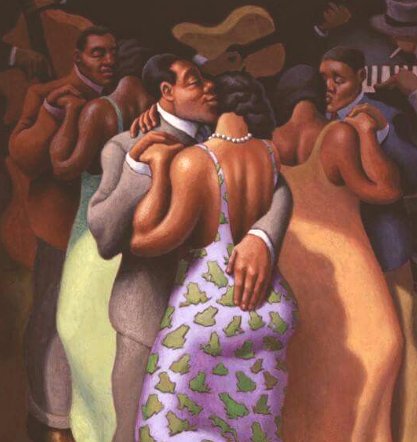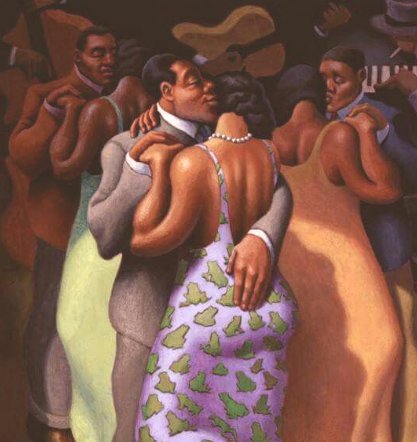 This is something that has been alluded to accross several of the recent threads (Curtis Mayfield, Delphonics, Moments, etc.), So I thought I would surface it as a note.
Is there really a "art" to it ? What about those "strategies" for men ? Are there "strategies" for women ? Is it different in different cities ? Are there any the social ramifications of the "slow jam" ? Is it a different thing for Blacks vs. Whites ? What are some of your favorite slow jams ?
Share with us your thoughts on this topic. (and try to stay "G RATED") 🙂
My favorite slow songs by Delphonics are:
"La-La Means I Love You"
"Ready Or Not (Here I Come)"
"Tell Me This Is A Dream"
I don't dance to them at all. I do love to listen to them. I do love Keith Sweat's newest CD and slow music by other artists. That's basically all I listen to is slow music. But a slow dance. Don't know how. Maybe if Storm Lili comes my way I'll learn while I'm home from work.
That's hard to believe that you don't know how to slow dance at all. Somehow I just can't see you "holding up the wall" ?? What do you say to a guy if he asks you to dance ?
I really slow jams by Stevie Wonder, Isley Bros (WinnerTakes ALL) and the Barkays believe it or not can slow jam. I personally favor Chaka she really gets my blood going and let Bob tell it that ain't hard to. Even Slick Rick can slow jam also barry's the champ and Teddy had his day to.
Here is a question for ya…..let's say a Delphonics song comes on, will you automatically say yes if you are asked to dance ?
I would have to say…….. no. It had to be someone that I want to be "close" to or it would take away from the song. Music has always had special meaning for people in different ways. If it made feel good thoughts, you want to share it with someone you feel good about.
I was believe it or not very shy when I was younger and afraid to ask for a dance. I wasn't really until I got into college was I comfortable asking. But even then, there was this sort of code that silently stated that you couldn't slow dance with someone unless you knew them fairly well Anyone else feel this way or is this just my observation? My favorites: Loving You/Minnie, Been Such a Long Time/New Birth, or stuff by Marvin Gaye and Al Green(picked by my wife!!) Two more of my favorites is Always and Forever/Heatwave and Natural High/Bloodstone
You're not alone in your observation. I recalled the guys shying away from the women that asked them to dance . I've always been the curious one, so upon asking one of the guys why he did not dance, his response not only shock me but had me rollin' on the floor. He said, "If she comes back the second time askin', he would dance but he didn't want to look desperate". lol As for myself, it was not that I was shy but my "play" brothas ALWAYS watched over me so they kept me on the dance floor. Unless they approved of the person that asked, they would tell them to "git lost". this had it advantages and disadvantages as well. As I became older, it wasn't until I changed "inner circles" that I made the decisions as to whom I would be dancing with. Personally, I thought my mom recruited them as my personal "bodyguard" being that I was her next to the youngest daughter. Do anyone have a slow dance that turn into a love connection ? If so… how long did the relationship last ?
I agree. To really Slow Jam with someone they have to have a special place in your life. That makes it all the better
I'm glad you two agree with me. I would dance with either of you anytime! Ooops, did my wife see that ? But seriously, what I'm really surprised about is that none of the fellas have answered yet. I'm quite sure some of you have experienced what I did. Or are you "Too Shy To Say"?
I can understand some of the brothas not too eager to put this phase of life into words. I'm sure that most have good memories, yet there will be that few that it was a nightmare for. At any rate, sharing is one way "shaking off the bad thoughts". Hey, we're just one big, happy family!! Now who's willing to set up to the base ???
They are too shy, but try giving them some OHHHHHHHH BABY, BABY, by Smokey and I think they might warm up, I know I would. I think that should bring those wallflowers out of the corner and into the center of the room. Fellas???
We had no such "code" in New York where I grew up. If someone was "fly" & had a "badd body" & if you wanted to get next to her…..then that's exactly what you tried to do. "by any means necessary" !!!
Thank you for being brave enough to share your thoughts. I owe you a scratch for that. Now come on guys, and there are many of you who chat in the room and visit the BB's, put your 2 cents in. I'm sure you men have opinions on the art of the "Slow Jam". Or are these the only two men who can jam??????
I was Broken in on the slow dance(Or Slow Drag) on the Rufus song "Sweet Thang" and about half way thru the song I settled down, and after that song I was floating on a cloud. Another real good song to be broken in by was the Intruders "Slo Drag." That one made me the pro that I am today
Before I went away to college the only guy that asked me to slow dance was bi-sexual. He was more into men than women. It had to be about 99% men to1% women. He is also younger than me. At that time we had no idea he had any interest in men. Once I got into college there was 2. After college I can't remember a slow dance. My ex didn't dance much at all and when he did I found humor in his moves. Someday I will get to do a real slow dance with someone. Or as the Jamaicans call it Rub A Dub Style.
You hit it right on the head. There would be so many unfamiliar faces and you'd check to see who was dancing with who. You also didn't want to get caught dancing with the wrong persons girl. Yea, but a brother was really shy back in the day. BUT THE BREAK OUT WAS SOOOOOOOOOO GOOOOOOOOOOOD!
Someday I will get to do a real slow dance with someone. Or as the Jamaicans call it Rub A Dub Style.
You have me rolling right now…….I have never heard that expression before……but I think that it is very descriptive & I like it!!!
Are there any other regional or descriptive names for what we in NY used to call.. THE GRIND ??
"Slow Drag" – Intruders …..is also one of my favorites !!!
Philly always had some GREAT groups (Delphonics, Blue Magic, Intruders, Stylistics, etc) Who were absolute masters of what I refer to as "slow funk".
They also had plenty of women who really knew how to GRIND !! They were almost a good as the women from NY. btw – Women from Pittsburgh might just as well been ……."standing still" !! Any other opinions ?
Yeah you got that right…….it could be extremely dangerous to your health to be seen "dancing with the wrong girl". That has happened to me more than once, and when it has happened on "foreign soil"…..the end result has been for me to test my running abilities !!!
I've heard no other terminologies used for bumping and grinding. I just hear the Jamaicans using that terminology. In addition to Rub a Dub style our Caribbean cousins also say "Wineney, Wineney". Throw on the Gregory Issacs or Dennis Brown!!
You are so right. I forgot about that phrase Wineney, Wineney. As much time as I spent hanging out with Islanders I should know all their phrases by now. I love Gregory Isaacs and Dennis Brown but we must not forget the late great Bob Marley. Listened to so much of the music I still hear the good old days in my brain. Have friends that played in a Reggae Band and went to play with a Reggae Band that Stevie Wonder was trying to put together back in 1983.The band never made it. Think they kinda got screwed. Went to see them play in LA and they were having all kind of problems. Money problems along with other things. I'm so sorry they did not make it. They played first with a band here in Miami called Roots Uprising. They had 2 albums out on the market. If you ever see them in a record store listen to them. You might just like them as much as I did.
What other kind of music can you move someone just by singing "wooo". You can put on a Slow Jam close your eyes and your heart starts to pound. Aside from Gospel, what other kind of music can do that to your body ? Forget about the fact you put on Luther and look into that someone special's eyes. You don't even have to touch the person "Just stare into their eyes". Good stuff huh ?
You sound like a man after my own heart !!! What are some of your favorite slow jams ? Do you employ any special strategies when you approach a woman to "grind" with you ? By the way what are some of your favorite slow jams??
I'm not clear on what happened with their deal with Stevie. I never asked any of them but I'm going to the next time one of them comes into our office. I do see them every now and then. Only 3 of them went with Stevie. The 3 Greaves brothers went to Cali.. I do wish the band would get back together. Going to hear them play and talk to them was always the highlight of the week for a lot of people. Now I don't go out at all. I know you can't bring back the past and do those things all over again but if you could have been here during the days of Roots Uprising you would see the love and feel the positive vibes that everyone felt. There was just something about a Sunday afternoon and a Monday, Tuesday & Wednesday night that was special. People lived for those hangout days and nights. There was so much peace in the crowd, so much togetherness. It was a coming together of many cultures. It was a time we shared many things with each other. It was a happy time and the ending was a sad time. If only those days could be brought back.