Black History – Black Media… Iresponsible?, BET Koon AWARDS, Tre Williams, Jaye Q, Donnie C, Teeny Tucker, SonnyBoy, Nadir, Chidi, Ryan Shaw, Pat Cooley, Wendell B, Christian Scott, Homemade Jamz Blues Band, Billy Jones, Macy Gray, Bettye LaVette, Nnenna Freelon, Black Joe Lewis, Calvin Richardson, Leela James, Ledisi, Mighty Sam McClain,

Black History – Black Media… Iresponsible?, BET Koon AWARDS, Tre Williams, Jaye Q, Donnie C, Teeny Tucker, SonnyBoy, Nadir, Chidi, Ryan Shaw, Pat Cooley, Wendell B, Christian Scott, Homemade Jamz Blues Band, Billy Jones, Macy Gray, Bettye LaVette, Nnenna Freelon, Black Joe Lewis, Calvin Richardson, Leela James, Ledisi, Mighty Sam McClain,

Culture War In Black Music/Culture (maybe oil & water really doesn't mix?)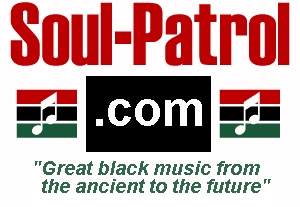 Never has it been laid out more clearly for me….
1. REVELATIONS (FEATURING TRE WILLIAMS) @ HECKCHER PARK IN HUNTINGTON, NY
This Sunday I was out on Long Island and I attended a free concert at Heckcher Park in Huntington. It was a hot night, which got even hotter because the Revelations (featuring Tre Williams) absolutely ignited the evening with a smokin mix of Soul, Blues & Rock. If you closed your eyes and listened as the music cut thru the thick humidity you might have easily imagined yourself at a concert of the STAX review in 1968 featuring Otis Redding, Sam & Dave & Johnny Taylor backed up by Booker T & the MG's/Bar-Kay's as the sweet/powerful sounds of H-A-R-D-C-O-R-E S-O-U-L M-U-S-I-C makes you forget about a depressed economy, 100,000 barrels of oil/day sh*tting on our way of life, millions unemployed while a catatonic Amerikkka and greedy corporate interests stand by watching. Then you open your eyes and see that besides my own family and a few others the crowd was 100 percent white and they were rockin to the music. After the show I learned who the "few others" were. Seems that Tre Williams has also brought his crew of sons, daughters, brothers, cousins, etc. with him. Together with my family that was the extent of the Black folks in attendance. It was great meeting Tre's family and it was wonderful to see them out supporting him. It reminded me once again of all of the reasons why "family unity," has always been the key component to the survival of Black people/culture. For more on the Revelations featuring Tre Williams on Soul-Patrol.com go here: http://www.soul-patrol.com/funk/revelations.htm this is one of the key artists to keep your eye on as GREAT BLACK MUSIC Expands into the future. We have featured Tre Williams and other new artists like him here on Soul-Patrol.com in the past and plan on continuing to do so in the future for a good reason
2. BET KOON SHOW ON CABLE TV
After the concert we went over to my mom's house & flipped on the TV to the BET Awards show, which is advertised as being an awards show showcasing the best in Black culture. Instead I thought for sure that I had stumbled upon a large televised meeting of an ESL (english as a second language) group, that had actually failed the course. Viewing this program almost required a scroll of subtitles in order to understand what was being said. I suppose that it was a nice thing that the producers of the show allowed tributes to both Michael Jackson & Prince during the show. However whatever the cultural good and/or motivation that those tributes might have had in reversing the slippery slope towards oblivion that Black culture seems to be descending into, was quickly lost & forgotten. Watching this program makes one quickly understand exactly why a depressed economy, 100,000 barrels of oil/day sh*tting on our way of life, millions unemployed while a catatonic Amerikkka and greedy corporate interests stand by watching, has become "the new normal."
The optical difference between these two events and the fact that they exist in what seems like a parallel universe, literally "bizzaro worlds," was not lost on me. It seems to me that we are at a true crossroads and some conscious descions are required by people on an individual level to figure out what the proper path is. (or maybe it's too late?)
We have some VERY serious problems here to address folks, and much like Pogo, the solutions to those problems can be found right in the mirror…
3. THE REAL ISSUE
IMHO BET is an inherently evil institution that capitalizes on the ongoing "slave mentality" of Black Americans for corporate profiteering. The long term effect of this strategy as demonstrated over the past 20 years has been the continuing marginalization of Black Americans. The longer it continues, the more we will continue to be marginalized within the Amerikkan landscape. Those black Americans who allow themselves and their children to be marginalized in this manner by koporate amerikkka will find their opportunities to be extremely limited in this country.
That was the point of what I wrote (comparing the cultural environment presented by Tre Williams vs. the cultural environment presented by the BET KOON SHOW.)
People have a choice to make and those who make the wrong choice are going to insure not only that they will suffer, but also that their descendents will suffer as well.
However, the problem of BET and it's KOON PROGRAMMING STRATEGIES is but a symptom of a much larger issue. IMHO the biggest problem facing Amerikkka right now is how big corporations (ex; BP, Goldman Sachs, Major Record Labels, Clear Channel, etc) are destroying everything good about this country. VIACOM (the owner of BET) falls into that same category as far as I am concerned.
4. HERE ARE SOME IDEAS….
The government has to break up these big corporations.
The government has to stop protecting these companies from the forces of the free marketplace
We need to get rid of the notion of "too big to fail."
The American people have to begin to understand that this is what is ruining the country. And it doesn't matter if we are talking about "Big Oil," the Financial Services arena; Clear Channel, Viacom, etc. These companies need to be broken up so that they can begin to not only serve the interests of their shareholders, but also to serve the interests of the public. For example, just imagine if there was no BET, but instead we had a Black TV station in each of the 10 largest cities in the USA and each one of those Black TV stations were available on cable TV? This would create something called COMPITITION, as opposed to what are essentially government sanctioned MONOPOLIES we have today. Something as basic & American as apple pie and it would create an exciting oppurtunity for artists & fans alike.
Once that happens then the public can make better buying descions, because there will be a competitive environment with a level playing field, as opposed to the monopolistic environment which we are under today.
However the biggest obstacle to this remains the corrupt nature of the relationship between government and these large corporations. After all it is these same corporations that also provide most of the campaign contributions
I fully realize that many of you didn't subscribe to this newsletter to read this. You possibly thought that I was going to talk about the "who, what, where, why, how and when" of the BET KOON AWARDS, however those of you who know me well (know that I couldn't possibly have ever done that, without discussing the larger context of the problem, of which it is only a symptom of..)
And more to the point, this also explains why new music from artists such as Revelations featuring Tre Williams, Jaye Q, Donnie C, Teeny Tucker, SonnyBoy, Nadir, Chidi, Ryan Shaw, Pat Cooley, Wendell B, Christian Scott, Homemade Jamz Blues Band, Billy Jones, Macy Gray, Bettye LaVette, Nnenna Freelon, Black Joe Lewis, Calvin Richardson, Leela James, Ledisi, Mighty Sam McClain, and others. And I hope that yall don't mind when we do choose to focus on such artists?
In the meanwhile, I'll just take a pass on THE BET KOON SHOW. I hope yall don't mind?
–Bob Davis
609-351-0154
earthjuice@prodigy.net
Co-Founder www.soul-patrol.com
Blues, Hip Hop and Soul Music Director www.radioio.com

Subject: BLACK MEDIA/HAS BET "SOLD OUT"


I can remember a time when…..
All of "our" radio stations were down at the "other" end of the dial…

We were surprised when a TV commercial came on and there was a person who looked like us………

When we all thought it was a big deal cause "Julia" was on…….

There were almost no Black newscasters or sportscasters…

All of "our" radio stations wentnt off the air at sunset…

Tarzan was the most "visible" resident of Africa…

….Today things are very different ….aren't they ???

Read on to see the viewpoints of others that we hang out with online
Subject: BLACK MEDIA
Here is something I've been wanting to talk about.Let me know how you feel about it.

THE RESPONSIBLE BLACK MEDIA
You know for a long time I have heard a lot of folks say that Black broadcasters and journalists have not been responsive to the African-American community. People point their fingers at established newspapers, magazines, in addition to radio and television stations. What folks don't acknowledge however, is the fact that they do have alternative media sources to depend on. I personally have been a broadcaster for the past 20-plus years, and the majority of my work has been on non-commercial radio. You know…. that's the stations on the lower end of the FM
band. Some are run by colleges and universities, and there is a small percentage that are independent.
Stations around the country such as WBAI, WYEP, WMNF,WRFG, KPFT,KPFA, KBOO, WPFW have had very responsible staff such as myself, Ricky Vincent, Malika Lee Whitney, Amir Rashied, Wrett Weatherspoon, and numerous others keeping the information flowing and keeping us in touch with our culture, past and present. There is also the example of my man Dwayne Redus in Springfield,Ill. at Zoom Black Magic who has not given up the fight. From my last contact with him, about six months ago, their pirate station is still on the air. What I'm getting at is this. While at lot of people are pointing fingers and saying the information is not getting out, all you really have to do is search a little.
A lot of the time our efforts in the trenches go entirely unnoticed, and we are put in the category with those Black broadcasters and journalists who have "made it". Have we really made it ? Look at the amount of radio and television stations that are actually owed by African-Americans. How strong are their signals ? How many Black owned radio stations broadcast at 50,000 watts or better ? Who actually buys advertising on the commercial stations ? Are they Black businesses ? Do we as listeners support non-commercial and commercial stations that cater to our needs by sending in donations or advertising on the stations ? Do we protest the stations that don't have enough of us on the air or those that don't have Black anchorpersons ? Do we have control of our music ?

Who makes the formats like "Smooth Jazz" ? How come stations only limit our music to weekends ? (ie.Blues, Jazz, Gospel, Reggae,African) You see, the responsibility for all of this is not just in the hands of the broadcasters or journalists, but it is in your hands also. You actually own the airwaves and you purchase the newspapers and magazines, therefore you can control the results…..the responsibility is yours. The psychological response is for us to feel powerless….. but I'm not going for it !! Question the so-called authority and fight those who oppress the weak. Just a few thoughts, words from a "TRUE SOUL REBEL" .

Yes……..a "soul rebel" for sure !!! He always has been……..and always will be !!! Most people don't want to take the time to find an alternative news source. You know how it is in the Black
community, we tend to believe what the main stream media report because they are white and we all know that "white folks" don't lie. It's a vestige from slavery. We will always buy our sugar from the white man because his is sweeter. I support NPR–although it has a liberal bias to
it–because they offer views from various segments of our society. In the past we supported Black media because that's all we had. Once intergration came we figured white was better and left our newspapers to languish. We allow White america to absorb our culture and then resell it to us.

So, how long must we we allow this to happen? What would be your solution? Must we continue to accept the status quo?

We have to start at a local level–introduce kids to black culture in their communities and then branch out from there. As Rev Abernathy said, "We have to stop laughing when nothing's funny and stop scratching when we don't itch". Perhaps volunteering in local schools to teach kids about African-American contributions to the world is a good way to start. I have no idea as to how to stop the media onslaught against Black america. Maybe Farrakhan and Chavis will hold
a summit!! Well not Farrakhan since he called Black journalists slaves. He needs to slide back into the fringe subculture from which he rose.

You have pointed out several potential solutions…

1. I agree with you about "Brother Louie".
2. Maybe Black could start by doing two things at once:
– Begin boycotting iresponsible media outlets such as BET.
– Starting their own independent companies.
just a thought…
I certainly hope everyone doesn't let this subject "rest". The responses from two of our members are fine, but I'm quite sure many of you have something to say about this also. Let's see how many folks have been holding back and really tell me how you feel.

I think keeping the people informed is really a thing of the past. I noticed the way the Media is handling the "CIA drugs for Guns",you never hear much about this terrible miscarriage of justice.

To me the news I hear nowadays reminds me of a File Cabinet I file away certain things with facts and trash the rest.

I tend to disagree with you. The general public really does want to be kept abreast of everything. The main frustration is the nature of the stories. Most news stories in the mainstream media tend to reflect on the negative, rather than the positive. Most folks are really frustrated with the government, and are tired of the politicians who are not looinking out for their constituants

I have waited to respond to this subject because it bring forth many thoughts to mind. We can always brainstorm and come up with good ideas and thoughts. Implementation, ahhhh yes that certainly seem to be the key. So far, I have agreed with everything written here from your top note to the end. Questions come to mind and I have yet to find the solution, tho I advocate to the highest that we must educate ourselves to take better control of our lives. Do we rely too much on others to make most of our decisions ? Have we gave up on questioning the decision that are being made ? There is a lack of doing our own research, preparing ourself for whatever mountain we have to climb. I ask myself, once climbing that mountain….how many share the resources to help another ?

We're in an age that if we don't share it will eventually be the one downfall that will tumble the mountain. With everyday, it becomes increasing easy to point the finger yet not confront the issues. It's the easy way out, but does one feel better ? I would hope NOT. Acknowledging that I have walk the hill top with many mountains to go is the first step. Supporting our black medias, sharing it with families, friends and community show the sign of the "extended hand", yet the buck stop with us. Just a question that ponder the mind…… how would you define leader ? For myself, I say that a true leader is only as great as it's followers. A true leader will empower other to think solely on their own even if it's not the same as their thoughts. < just my 2 cent worth and curiousity>

I think that the powers that be at BET should be reading the Urban Sounds BB to find out just what they should be programming. But obviously they are being controlled by people who have a
"sinister agenda".

HAS BET "SOLD OUT"
Given the rich legacy of African American art (film, music television, etc. that has been documented (on film/video), why is it that BET seems to only focus on showing videos which depict only the most negative aspects of African American culture ???
For example, why dont they obtain some of the great FUNK concerts from the 70s & play them so that this historical music can be shared with future generations.
Instead we get subjected to videos which exploit African American women.
I was just wondering what you folks thought about this ???
I have long questioned the programming on BET. Even on the Carribean Rhythms program, all that is the main focus pertains to "slackness". The sales and programming folks would definately give you hell for even bringing this up stating that this is a competative"sic" business and doing what sells compared to educating the public.
They have recently launched a 24 hour jazz outlet called BET on Jazz and Ramsey Lewis is the spokesperson. Did you know that theyown Action pay per view?
While they attempt to do some positive things like the program Teen Sumitt, or the interviews with OJ and others there still seems to be some things lacking. Oh yeah, there is also an entertainment theme complex to be opened in Prince George county soon, if not opened already.
I guess we could be accused of wanting BET to be all things for all people, or at least wishing they could be more responible.
I see you have been giving this topic some thought. In my opinion, BET has managed to squander a franchise which could have done a hell of a lot of good in terms of presenting a positive image to the world.
I just wonder how many of the folks running things over there would consider themselves to be funkateers and of those how many of them would consider themselves to be sell outs ????
& more importantly…..how do they sleep at night ???
– Is Donnie Simpson for real ???)
(I think they should have a show called five miniutes of FUNK that would run for 12 hrs/day)
BET has the potential to much more in helping the black community. There is some good programmingbut there can be much more. There is so much material by black writers, producers, etc. that can't find its way to TV,
I find it hard to believe that BET hasn't capitalized on it. I've recently seen good black related programming on networks such as HBO, Showtime & TLC, I wonder why BET has not attempted to do the same. If they did, I believe the media would take notice and would be a boost for BET. "Roc"was one of the best "real" shows in recent years, and could have been picked up by them. I don't believethat money is an issue. They have entered other business ventures such as Emerge magazine and a black oriented web site with Microsoft that money should not be an issue. Maybe their motive is profit, but social consciousness should play more of a role.
Just my thoughts!
I have also seen programming on HBO which offers a more balanced perspective.
For example, "Sinbad's Summer Jam".
I watched this program last year and it certainly presented the whole concept of Funk in a very positive way.
Why couldn't BET have run a whole series of concerts like that ???
I'm sure that the ratings would have "blown the roof off the sucka" !!!
I've always wondered why I never see any videos or shows on BET about black music from the past. I only see that kind of stuff on the education channel. Maybe they do show it on BET but I've never seen it there.
Maybe they never sold out. They were already sold out from day one.
Now that's an interesting thought. Perhaps BET was never really intended to be a real resource for us at all ??
Maybe Mr. Robert Johnson (BET's majority stockholder) is only in it for the $$$$$$ and has been right from the start ??
Maybe that's why they have all of those commercials on for "900# sex lines" ?
Maybe he thinks that they provide a "positive influence" for our young people ???
Do you think that Mr. Robert Johnson (the majority stockholder of BET) should be held accountable for these actions ???
"just curious"
You mean I missed the 900#s for sex. Now I really need my head checked out. Just joking. What's with all the psychic shows?
So tired of Dionne Warwick's reruns. It's always the same psychic shows over and over again. If you want to sucker blacks into being fools show them new shows all the time and maybe some of us will spend big bucks and call someone other than GOD to tell us what's going to happen
I'm sick of some of the Videos they play also. Like my mother would say all they talk about is their d*ck and someone's p*ssy.
I believe they show the music that is requested. Althought there are many people who like that funk its old, and not in demand. I think there purpose ist to play the music thats mainstream and sells a lot of products so they can get money from the sponsers…
Also I dont think many music videos necesarily exploit african women any more than other videos exploit women in general; I kind of find the word exploit hard to accept to an extent as well, as has been said before, nobodys actually forcing them to get into the business they are in. The music may be disrespectful but I think most women in the videos do have minds and can choose which videos they wont to be protrayed in and how so; and if the choice comes down to money, you know we all have to may sacrifices money + no dignity or dignity+ no money, its all been said before I'm sure.
Don't you think BET has a responsibility to educate and inform it's many Black consumers as well as the rest ofthe population?
Don't you think this BS has gone on for too long?
We are also one of the biggest consumer groups, and I know the majority of Black America insn't for the violence or the sexual exploitation. They just haven't done enough onsidering how long they have been on the air.
While it may be acceptible for the owners/shareholders of BET to make money "by any means neccesary", It isn't neccesary to the public to accept the GARBAGE that they choose to put on the airways. I would personally like to see a more responsible group of individuals start up a network which would cater to the REAL entertainment needs of African Americans, and put Mr. Robert Johnson and his band of sellouts……out of business.
Reposted from the New York Post 7/24/96
Rev. Jamal-Harrison Bryant, Youth Director of the NAACP said earlier this month at the organizations annual convention that many African American young people were effected with a"BET video mentality that glorifies casual sex, violence and materialism".
Do you think that Rev. Harrison has made a fair assesment ?
It seems to me that the current direction of BET is a far cry from the definition that we seem to be developing for what a funkateer is.
Although we have yet to complete our definition I feel certain that concern for the development of Black children would be high on the agenda of any funkateer.
While many people out there may think the ideas expressed are conservative, pertaining to BET, I feel that someone who supposed to be a leader in communications should take a harded stand on what gets programmed to Black America and the rest of the country. I'm quite sure that with all the big bucks they are making in their other endevors, this can be done with no problem.
I agree BET is simply ……."fakin the funk" !!!