Black History – East Coast Groove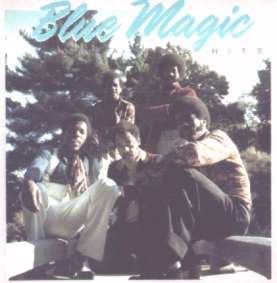 BLUE MAGIC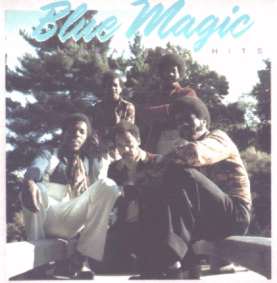 I guess everyone there wanted to be a part of one of the baddest "slow FUNK" groups of all time.
What songs were you diggin on from Blue Magic ? Were any of them associated with any particuliar "moments" that you could share with us ?
Spell an awesome tune., 2 lines to a great song.
Trouble seeing visions of you Trouble seeing thinking of you

Did some one say BLUE MAGIC? I don't know about anyone else out there but Blue Magic had to have some of the SMOOTHEST brotha's in the group. I know everyone remembers SIDESHOW,but how bout these…… SPELL……This one will make u hurt yourself if your not careful.
STOP TO START…. The name says it all!!!!!!! WHATS COME OVER ME?….Most people don't know there were 2 versions of this, the first was recorded in 1973, and the second with Margie Joseph in 1975. Both versions are BADDD THREE RING CIRCUS… "Lifes like a carousel,oohh up and downI go"….. CHASIN RAINBOWS……You better have your tissue, cause when
this brother tells u bout his girl he lost, u just wanna cry!!!!
And last, but not least……….. THE LONLIEST HOUSE ON THE BLOCK…."Where the windows are closed , and the doors are always locked…"

So, go find your Blue Magic, take another listen, (they kinda like greens, you know how the taste better the second day) and let the Magic of the Blue take over.
Hmm, what was I doin back in the day when Blue Magic was goin strong? Lets see, I was still livin in Ohio and goin to the dances at Wittenberg University in Springfield and of course all the dances at Central State and Wilberforce.. used to have a DJ come up to Springfield from radio station WDAO in Dayton to dj the dances in town…..does anyone elseout there remember this? If so, let me know…

What's Come Over Me, Side Show, Spell are just a short, short list of their songs that I enjoyed. Spell was truly one of my favorites. I have some of their old songs on 45 and tape. I wonder what has happened to them. I love their music.

I have to be careful in my response here but damn…..I never quite thought about it that way before but you are right on the money. If I recall, I may have "hurt myself" one or two times grinding on "Spell".

Another "Spell" fan here I see I also dug "What's Come Over Me". Blue Magic was a badd group and it's no surprise that they are from Philly ….since that's where women "grind" the best.
I was basicly doin the same thing, but over at the University of Pittsburgh.
btw – did u ever "hurt" anyone while "grinding" to Spell ?

Cast my vote for Sideshow and Stop to Start.

My,My, My , I laughed alot when I read ypur last reply. Well, I do have to admit, I may have left 1 or 2 in shall we say "bad shape" 🙂 But hey what can I say, it wasn't my doin, it was "The Magic of the Blue".

" FUNKIN WIT THE SLOW JAMZ 4EVA"
So you were leaving brotha's "hurting" after dancing with them, eh ? …………lol
Well, Well, Well………..

This thread of conversation has actually inspired me to reach for the CD's & put some Blue Magic on as I am writting this note.
They really were badd ……remember how they would stop in the middle of a song & actually start "rapping" ??
I'm listening to "Stop To Start" right now
LIKE I SAID BEFORE……….
ITS THE MAGIC OF THE BLUE…….
….just let the sideshow begin……everybody jump right on in !!
We have certainly covered a lot of territory here in a short period of time……but how about:

"Summer Snow"
If you listen to this song carefully & listen to "Sex in the Summer" off of AFKAP new jam E*M*A*N*C*I*P*A*T*I*O*N they both have a similar "groove" !!
"Everything old is new again" !!
ok ok ok ok
Can't afford to pass it by, guaranteed to make you cry…..

Don't forget Three Ring Circus. Spell was great too. as well as stop to start. All those in the NY area should go see them live Dec 14 for their 23 anniversary concert.

YOU REALIZE YOU HAVE JUST BROKE MY HEART……..I'M SITTIN HERE IN CALI AND BLUE MAGIC GETTIN READY TO BE IN NEW YORK…….TALK ABOUT LIFE NOT BEIN FAIR. IF ANYONE GOES TO THIS CONCERT YOU MUST AND I REPEAT MUST PUT A NOTE HERE ON THE BB AND LET ME KNOW HOW THEY WHERE……

P.S. I WANT ALL DETAILS 🙂
Wish I was in NY on the 14th I would love to see them live. If they are as good as the Delphonics were live then the showwill be awesome. Enjoy it!!!!!!!!!!!!!!!!!!!!!!!!!!

I don't know about the women being able to grind the best there. But anyway I do love Blue Magic very much. I was just listening to one of their tapes yesterday. Of course you know I have some of their original songs on wax. ………..Those good old 45's.

Well as we all know rap has been around for a long time. remember these famous words: ……
You see I must have gone through some changes whenI kissed your picture and hey my mind just keeps on wondering and you only left me yesterday. I've never been to heaven instead I spent the night with you. Maybe that's the reason I don't know what to do. What's come over me? What's come over me?
Rap in it's best form. No translation needed.

Or:
I gave you everything I had but you just pushed me away. I tried so hard to break loose but you gained controleveryday. I watched you take my whole world from me and there was nothing I could do. A secret word a hidden touch and I belonged to you. Spell

I guess you can remember when the guys use to take the rap from the songs and when the mood was right they would use them and try to get over. They'd play the songs and when the rap came on and they were in need of more than a kiss they would rap with the words in the song the same time they were playing and some sweet innocent young lady fell for it and the night became the night that you made them your woman or the night. Blue Magic, Barry White, and so many others made love songs that just went to the head of some women. Not all but a few. 1 out of every 1000 became addicted to the lines you all used because you couldn't think of your own. No problem with that. It happened to a cousin of mine but the best part is when his tape broke and she said he didn't know the words. Of course that was a Barry tune not Blue Magic. Blue Magic is awesome. I would love to se them in concert along with the Delphonics, the Emotions, Barbara Mason, Barry White and a few others. Taht would make for an old school love session. Record that live and sell it. I'd be first in line for a copy. Couldn't pass that up at all.

I have just listened to Sex in The Summer and Summer Snow. The groove is similiar. They had similiar ideas or it's just that AFKAP heard it and it gave him an idea for his song. Whatever the reason I love AFKAP's new CD set and Blue Magic's Summer Snow.

You know,listening to "Sideshow" sometimes does make you cry. A great song. I also like Start To Stop.

It was while reading this thread that the similarities between the two songs hit me. I guess the "Artist" digs some badd slow jams himself ?
Those dudes in Blue Magic could really rap their butt's off couldn't they ?

Well I do……..there is no doubt in my mind ….the females of Phiadelphia grind the best !!
(maybe it's something in the water ?)

You need to come on down to Fla then make that statement again. I'll give you a grind you won't forget.

That was some serious rap. That was the kind of rap that just put you in the groove. Put you in the mood. Turned many minds arounds. Made many babies.

Listening to the 2 songs I have to agree. AFKAP just digs slow jams as much as we do. Sex in the Summer is a badd jam.

It would be great if Blue Magic would record at least one album of slow sexy love songs. Time for us to get our groove on to real music. Blast from the past into the present.

Question, but you think we should
asks him to give us da details ??? LOL Imagine being save by Blue Magic…… think we can write a book?

I'll get back to you that. :::::::::: easing out the door

Nobody ………will EVER find out those details (at least not from me !!)

"I'll only STOP….so I can START all over again"
Ok give me the details on how Blue Magic saved you many times. You know I'm not going to let it go until I find out and I'm sure I will just to get me off your case about it.

All I will say is this:
"Blue Magic works almost as good as Smokey" !!
Nuff Said
Delphonics
"La-La-Means I Love You" ('68 #2 R&B, #4 Pop)
"Break Your Promise" ('68 #12 R&B, #35 Pop)
"You Got Yours And I'll Get Mine" ('69 #6 R&B, #40 Pop)
"Didn't I Blow Your Mind This Time" ('70 #8 R&B, #10 Pop)
"Trying To Make A Fool Of Me" ('70 #8 R&B, #40 Pop)
"When You Get Right Down To It" ('70 #12 R&B)
"Over and Over" ('71 #9 R&B)
"Walk Right Up To The Sun" ('71 #13 R&B)
I sure do. Those were and are still great songs. I heard them sing those songs live twice. You left off one great song. Major Harris: Love Won't Let Me Wait. I know he sang that solo but he is still apart of the Delphonics. You picked some great songs for your list. I remember listening to those songs for many days and I still do.
Until I put this list together I didn't realize that the run for the Delphonics was only from 1968 till 1972 or so….
I thought this was surprising since I remember dancing to all of these songs well after 1972. I know that Major Harris had some hits as a solo artist after 72.
But it's just intresting to me that whenver people talk about these badd slow jams, the ones by the Delphonics are the one's that get mentioned first. Why do you suppose that is ?
I mean were they really that much better than say Blue Magic or the Stylisics or Black Ivory ?
Well, you know how I feel bout Blue Magic….but the Delphonics hold a special place in my heart…"sweet, smooth and soulful"…."smooth being the key word here !"
I remeber all of the Delphonics hits listed!
btw – out of all the Delphonics 45's you have which are your 3 favorite ones ?
Was listening to TAFKAP's remake of La La LA….still sounds good as ever !! The Delphonics are one of those"classic" groups..the ones u just cant get enough of!
Yes……..when I left the concert in Philly I was wondering why the "Artist" did not do La La La during his set. I thought it would have been perfect. However on second thought perhaps he made the right decision….if he had done the song ……it could have caused a riot !!
The Delfonic's has always been one of my favorite groups back in the day. La La Means I Love is one of the best slowjams in my day. Even though the artist AFKAP sings it on his album, nobody beats the Delphonics. Didn't I Blow your mind was also a good one. Bring back the music of the my Day.
I agree with you completely on this one. The Delphonics were truly badd !!
I always looked forward to one of their records coming on at a party especially:
"Hey Love" It used to really FUNK me up !!
P.S.: (& it still does but don't tell anyone !!)
Wouldnt it be great if There was a "Back in da Day" concert ? We could all enjoy listening to and see our favorites again…Wonder if they would still sound as good ….The Delphonics could always make me weak in the knees !! lol
BLACK IVORY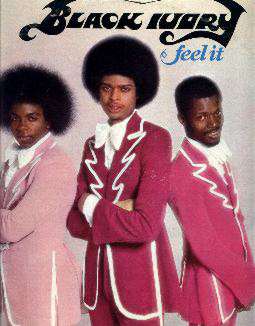 Now I know some of you like to "slow jam"……who remembers these dudes ….??
I have an album of theirs. It includes 2 of my favorites: Will We Ever Come Together and Love Won't You Stay. I love their music. I too would like to know what happened to them. I thought they were good.
I am wondering what happened to them myself.
Remember…….."Don't Turn Around" ?
It was a BIG hit in my neighborhood……….another slammin slow jam !!
Ok Ok here we go here we go.
Black Ivory in the House.
Well let me hear some:
"Don't Turn Around" and some "You and I."
I also just saw them in concert with the Chi-Lites, Manhattans, Delphonics, and some others. Remember the tall one with the bush, well he doesn't have the bush anymore, but they still sounds good.
"you and I have an understanding" Do you know if they have a CD out ?
Is he "bald" now ???
LOL
Where is it and how much does it cost, I'm there……
Not bald yet……. almost, but sounding real good…..
I'm a big fan of Leroy Burgress and I recently brought the gst. hits of Black Ivory Cd and I hate it. Maybe we can work out something with that 100% pure groove CD
But really the lead singer of Black Ivory "Leroy Burgess" has a web page that some guy in Europe created for him,I don't know the URL but it's very informative.Also does anybody like Aleem they're slow songs kinda reminds me on Black Ivory but no with the chipmunk sound.
Welcome back …..your knolegeble "words of wisdom" have been missing from our board for too long !!!
Thanks for the info as far as the web page on Leroy Burgess, I'll try to remember to take a for it the next time I go surfin.
Had web pages existed back in the day a page containing info on one of the members of Black Ivory, would probably have generated many thousands of hits per day !!
Remember it well. I partied to their music. I wonder why groups that could become great if they are not already greatdisappear like that. I would love to hear more music from them.
THE SLOW JAM "YOU AND I" grinded many times to that one
STYLYSTICS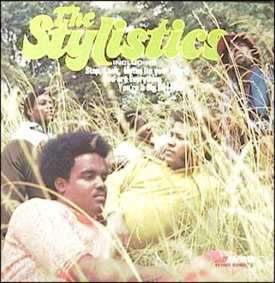 Formed 1968 in Philadelphia, Pennsylvania, as a merger between the two groups The Monarchs and The Percussions. Included lead vocalist Russell Thompkins Jr. (born 1951 – ex. The Monarchs) and the vocalist of Herb Murrell (ex. The Percussions, James Dunn (ex. The Percussions), James Smith (ex. The Monarchs) and Airion Love (ex. The Monarchs). Had string of hits in the 70 s with songs like "You Are Everything" (1971-72), "Betcha ByGolly Wow" (1972) and "You Make Me Feel Brand New" (1974) – all produced and co-written by Thom Bell and arranged by VanMcCoy.


A PARTIAL STYLISTICS ALBUM DISCOGRAPHY
– Stylistics (LP Avco 33023)
– Round 2 (LP Avco 11006)
– Rockin Roll Baby (LP Avco 11010)
– Heavy (LP Avco 69004)
– Let's Put It All Together (LP Avco 69001-698)
– Best Of (LP Avco 69005)
– Closer Than Close (LP TSOP 37458)
– Fabulous (LP H&L 69013-698)
– Hurry Up This Way Again (LP TSOP 36470)
– In Fashion (LP Mercury 3727)
– Once Upon A Juke Box (LP H&L 69015)
– Sun And Soul (LP H&L 69019)
– Thank You Baby (LP Avco 69008)
– The Best Of(LP Avco 69005-698)
– The Lion Sleeps Tonight (LP Dash 30013 *Promo)
– Wonder Woman (LP H&L 69032)
– You Are So Beautiful (LP Avco 69010)
I love the Stylisics. I grow up on them. Stop Look Listen To Your Heart was the jammy.
I have some of the old Stylistics 45s. I also have a tape of some of the Stylistics greatest Hits. I wish they would make another album. They were and are great performers. I love listening to their old songs. In fact I am a lover of oldie goldies.
The Stylitics were a great group. I can tell you that whenever one of their records came on at a party, brotha's would make the mad dash to see who was "available" to grind.This was because they knew that they would be unlikely to be turned down.
I always dug "Your a Big Girl Now", I think that was their first hit.
"Philly Groove"
You are fortunate, I don't have any 45's either. !! How many do you still have & can you still buy those little "spindles" to play them with ?
"Your a Big Girl Now"…one of the Stylistics Baddest Jamz !!!!! (believe it or not..one of my "baby funkateers" favorite jamz !!!) There is still hope!!! Wish there were more groups today that could make u feel like the Stylistics did…you had to get "yo groove on !"
I'm listening to "Your a Big Girl Now"… 🙂
Today while I was driving to work they played "Right as Rain" on the radio !!
"mellow as a flower on a summer's day"
Can't think of anything better to start your day off with…The Stylistics name says it all….The brothas had
STYLE….and in my book…STYLE = FUNK !!! Slow..Sexy..Romantic…FUNK !!!!!!!!!!!!!!
This is another group I grew up with. "Betcha My Golly Wow" was the jam. You make me feel brand new, and You are Everything were also very good. How come they don't make music like this again? AFKAP is singing Betcha My Golly Wow, and he does a great job with it, he can't touch the Stylisics
They sure did have style & plenty of it. Remember the album "Round 2" ???
That was the type of album that sometimes would get put on at about 12:30 during a party and they would play the entireside. 30 straight minuites of slow jammin !! No fast songs at all ………and as an "extra bonus" they would even "turn off the blue lights in the basement" !!
Yup, that's right it would be completely dark !!!
🙂
Stop, Look, Listen (To Your Heart)
The Stylistics
You're alone all time
Does it ever puzzle you, have you asked why
You seem to fall in love, out again
Do you ever really love or just pretend
Why fool yourself
Don't be afraid to help yourself
It's never too late, too late to
Stop, look
Listen to your heart, hear what it's saying
Stop, look
Listen to your heart, hear what it's saying
Love, love, love
Though you try, you can't hide
All the things you really feel, this time decide
That you will open up, let it in
There's no shame in sharing love you keep within
So jump on in
Head over heels, and fall right in
It's never too late too late to
Stop, look
Listen to your heart, hear what it's saying
Stop, look
Listen to your heart, hear what it's saying
Love, love, love
Stop, look
Listen to your heart, hear what it's saying (Listen to your heart, can't
you see it's not too late)
Stop, look
Listen to your heart, hear what it's saying (La, la, la, la, la, la, la)
Stop, look
Listen to your heart, hear what it's saying (Listen to your heart, can't
you see it's not too late)
Stop, look
Listen to your heart, hear what it's saying