Black History – THE ESSENCE OF FUNK, Black History – THE ESSENCE OF FUNK, Black History – THE ESSENCE OF FUNK,

Black History – THE ESSENCE OF FUNK, Black History – THE ESSENCE OF FUNK, Black History – THE ESSENCE OF FUNK,

Subject:THA ESSENCE OF FUNK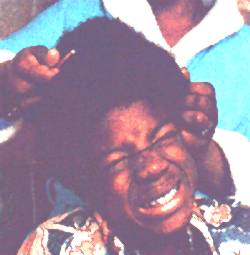 FUNK = Blues + Soul + Jazz + Rock n' Roll (mixed in a stew seasoned with a little gospel, latin, reggae, etc.)
Sounds like the ULTIMATE music to me It's music that not only brings together ALL of those different genres of music, but also brings together the people who are fans of thos genres !!!

"FUNK – the ultimate FUSION music for the………… people" !!
Read on to see the viewpoints of others that we hang out with online
THE ESSENCE OF FUNK
It is my opinion that Funk is not a term for music of the sixties or seventies , but it goes much deeper than that. I believe that "Tha Funk", is the soul of all Black music , past, present, and future. It is the "Spirit in the Dark", as well as "Innervision". It's what makes James Cleveland say "Peace Be Still" and Bob Marley "Chant Down Babylon". Is it spiritually and the acknowledgement of a higher power? The answer is yes. It caused John Lee Hooker to sing about "Boogie Chillun" , Earth, Wind and Fire echo "Devotion", and have Take 6 tell you that" You Don't have to Be Afraid". This is not a coincidence, but the essence of all Black Music. How do you feel about this? Think about it and let me know .

Tha "Essence of Black Music" is what we are all about here on the Urban Sounds .

FUNK is probably the most positive expression that we have had in a long time not only about our music….but ourselves as a people. FUNK epitomizes the sucessful end to the civil rights struggles of the 1960's and signaled the dawning of a new beginning for Black folks in the 1970's. Unfortunately much of that promise which shines so brightly at that time for many of us has become littered with drugs, ignorance, violence, lack of respect for our women and self hatred.

In my opinion unless we can get back to that feeling of "positive strength, power and humanity", we may find things getting a lot worse before they can get better.

Now that is the best description of Funk I have seen yet. It describes the pure essence of what funk is all about. Funk will be apart of our lives in every sense of the word for ever. It may come in different forms but it will always be around. Funk makes you think. Makes you look at things in a realiztic manner. James Cleveland, Bob Marley, Take 6, John Lee Hooker, Earth, Wind and Fire all sang funky tunes but in a different manner. We grooved to gospel and we reveived spiritual vibes. We grooved to Bob Marley in clubs but his music had a spirituality about. Something I cannot explain. I just felt the vibes everytime I heard the words of his songs. It's just like the vibes we felt and still feel when we listen to the music of the past, present and the music we will listen to in the future. All music gives us the Funk in some form.

I consider Reggae music to be very spirtual.And coming from the south I can remember old man setting on there front porch only on Saturday morning playing blues but I always wonder why They never play pass noon?Very well said Kevin not only is my music a hobby but sometimes it can be a refuge from the troubles on this world.

I think that the essence of "Black Music" is rich, unprecedented,pure and spiritual universal rythm! I think it pulsates with the harmony of the earth and having been closest to the mother sun, all the more hot!!! Call it Funk? Maybe…call it passionate, definitely. The call of first creation is in its DNA and thus, it is primal.

Well, I thought about it, and funk and soul are not the same. I would like to know how in the world you compare James Cleveland to Funk.

A refugee from this world that's true but Funk and Soul and Blues. Funk is not Soul for the hundred time. Remeber those old men in your hood playing the blues did it sound like Flashlight to you? Soul music comes from life experiences, that's why Aretha song it so well. Marvin, and most of the Motown family were about life, which is soul not funk.
You people better come to Detroit and get schooled.

No my dear you had better come down here where everybody in Detriot came from.Ever heard of Congo square in New Orleans ,it was the first open air jam session for africans in exile.

Also even before the Motown sound got started some guys from europe and from Mississippi(The Beatles and Elvis) were stealing music

Also I'm not a big fan of Motown I prefer Stax Records and the Memphis sound.
You just want to give me a hard time. I guess you still think Motown is the center of the musical universe too!! Boy….you stay away a few months and you forget all you learned. Hee, hee. ……now we must start from scratch

Well put Jazzy. Maybe if we perform a labotomy……hmmm.
We still love you, poor thing.

I see some people have a hard time relating "Funk" to what they would consider "R &B" or ""Gospel" or even the "Blues" or "Jazz". The way I see it is that there is a little of each in everything, the true essence of Black Music is the soul, From Bob Marley's "Redemption Song" to the Ohio Players "Fire". Black Musicians have always played and sang from the heart, whether we are in church on Sunday and singing praises to the Lord, listeninng to the Blues cause "my baby done left me" or just hanging out and jammin. It all comes back to the basics, That deep down feeling that can't be taught, can't be learned, it just is !! Just as it's a part of each and everyone of us, in some fashion. We may tend to forget it in today's busy hectic world, but at sometime we all need to stop and think about it. The music was, the music is and the music will always be our Heart And Soul no matter what name you give it.!!!!!!

P.S. – For those of you who have never heard Bob Marley's Redemption Song, I suggest You take a listen. To me, this is one of his most powerful songs, the lyrics will make you think……..
You're so true. It doesn't matter what name you give it, because it's so wide you can't get over it , so deep you can't get under it. Higher than the highest mountain, deeper than the deepest sea. It is indeed the heart and soul and it dwells in all of us.( I heard my Grandad say this way before I even heard of Funkadelic!!)

"And a whole heap of passion a gather"
–Linton Kwesi Johnson, Bass Culture

Futhermore, there is nothing funky about christian music, and Bob Marley I don't know about that one

"Remeber those old men in your hood playing the blues did it sound like Flashlight to you ?"

If you tune out the lyrics and just listen to the music of P-Funk, you will hear jazz/blues.

---