Bobby Eli – RIP
If you want to know the history & origins of Philly Soul, start with Bobby Eli, before you start talking to anyone and revealing how little you actually know!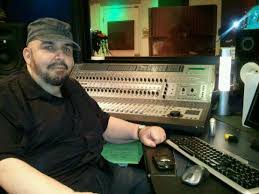 A Personal Reflection
He was not only a musician (see his bio below.) But also, a major contributor to the controversial book "A House on Fire: The Rise and Fall of Philadelphia Soul," and therefore a major contributor to the documentation of the musical history of the region. That book is the most comprehensive single source I know of on this topic and that is because of the contributions of Bobby Eli.
I get phone calls and emails from all over the world, from journalists filmmakers, etc, who want to interview me about the origins and history of the Philadelphia sound. After I explain to them, that although I live in the Philly area, I am not from here, I didn't grow up here, I am really just an interloper 🙂
My advice to them:
Read "A House on Fire: The Rise and Fall of Philadelphia Soul," from cover to cover.
Then come back and ask me who you want to talk to and I will attempt to contact them on your behalf.
IN OTHER WORDS – "read the book and learn about it from Bobby Eli, before you start talking to anyone and revealing how little you actually know!"
My condolences to Vonnie Eli and the family.
-Bob Davis
Bobby Eli – Bio (from the Philadelphia Inquirer)
Bobby Eli, 77, the guitarist, songwriter, and arranger who was an unsung hero of the Sound of Philadelphia as founding member of Philadelphia International Records house band MFSB and coauthor of hits for Blue Magic, Major Harris, and the Main Ingredient, has died.
Mr. Eli, who suffered a stroke in 2017, died of natural causes in his sleep at his home in Havertown on Thursday, Aug. 17, his wife, Vonnie, confirmed.
He played on hundreds of songs recorded at Sigma Sound Studios in Philadelphia, including the O'Jays' "For the Love of Money," the Spinners' "I'll Be Around," and McFadden & Whitehead's "Ain't No Stoppin' Us Now," as well as hits by Billy Paul, Harold Melvin & the Blue Notes, the Intruders, and many others.
Mr. Eli also had success as a composer, teaming with Vinnie Barrett to pen sophisticated soul hits such as Blue Magic's "Sideshow" and Major Harris' "Love Won't Let Me Wait."
Mr. Eli recorded with a wide range of artists, including David Bowie, Hall & Oates, Elton John, Engelbert Humperdinck, and Jay-Z. His expertise in guitar effects led producer Thom Bell to dub him "Electronic Eli."
"Bobby Eli was one of the greatest guitar players that we have worked with on our PIR label recording sessions," Philadelphia International founders Kenny Gamble and Leon Huff said in a statement. "He definitely as a member of our MFSB band played a key role in the TSOP sound."
"If the name isn't familiar, believe us, the sound is. His guitar is a signature on so many Philly Soul hits," 2023 Rock and Roll Hall of Fame inductees the Spinners wrote of Mr. Eli on Instagram, calling Mr. Eli "one of the greatest guitarists in the realm of soul music. He is an ascended master."
Bobby Eli was born Eli Tatarsky on March 2, 1946, and grew up in North and Southwest Philly. He played accordion before switching to guitar, honing his skills on a Fender Stratocaster he got for his bar mitzvah in 1959. He graduated from Dobbins High School and briefly attended Temple University before pursuing his music career.
In the early 1960s, he was holding his guitar waiting for a bus when Weldon MacDougal III of the Larks invited him to Virtue Studios on North Broad Street for a session with vocal group the Tiffanys. He soon returned to record with North Philly teenager Barbara Mason, where he first met drummer Earl Young, who would become his MFSB bandmate.
During a gig with Herb Johnson & the Impacts at the Vegas Bar in West Philly he met Kenny Gamble, then a young songwriter working as a lab technician at Misericordia Hospital.
Separately, Mr. Eli had become friends with Leon Huff, a piano player from Camden he greatly admired. Huff recommended him to Gamble, Mr. Eli recalled in a 2008 interview with author Richard Niles, "as this bad white boy on guitar, you should hear him," unaware that Mr. Eli and Gamble already knew each other.
In the late 1960s, Mr. Eli toured the U.S. with the Los Angeles band the Vibrations. "I was playing on the same bill with people who would be huge — Stevie Wonder, Sonny and Cher," he told The Inquirer in 2018. "There wasn't a lot of work in the studio [at the time], so I would supplement it by playing live on the road."
Along with bassist Ronnie Baker, guitarist Norman Harris, and drummer Earl Young, Mr. Eli was a charter member of the core band that played on hundreds if not thousands of productions overseen by Gamble, Huff and Bell.
MFSB — it stood for Mother, Father, Sister, Brother — would score a 1974 hit with "TSOP (the Sound of Philadelphia)," which doubled as the theme from the music TV show Soul Train.
Mr. Eli married a passion and appreciation for Black music with a musical curiosity and flair for experimentation. He played electric sitar on songs by the Delfonics and Stylistics, and fuzz-tone guitar on Wilson Pickett's "Engine #9″ in 1970.
"I liked the early Sly & the Family Stone records and Led Zeppelin," he told Vintage Guitar magazine in 2021. "I listened to a lot of records that featured distortion … I wasn't sure they'd like all that stuff, but eventually, it all crept in."
"As soon as Keith Richards got a Maestro fuzz-tone and Johnny 'Guitar' Watson got a wah-wah pedal, Bobby was right on top of it," says Dirk Devlin, a Sigma Sound engineer who worked with Mr. Eli on scores of recordings.
"And he made it his own. He would do anything just to make his sound that much more distinct and unique and do something that would make your record just stand out. That's what all these producers and arrangers always counted on with Bobby. And he was there for everybody. I didn't know how he made all these sessions. He was such a likable guy. He never bent anybody backwards."
Vinnie Barrett met Mr. Eli shortly after she moved to Philadelphia from Washington to audition for Gamble in 1969. She said they had a special chemistry.
"We just bonded. He was a great guitarist and a fantastic and very generous guy," Barrett said. "He was always on call for whoever needed him for music. We wrote lots of songs together before we had any hits. I wrote songs with a lot of people but Bobby was the one who was like family."
The duo broke through with "Just Don't Want to Be Lonely," originally by Ronnie Dyson, before the Main Ingredient hit with it in 1974.
That same year, a trip to the circus inspired "Sideshow," a delicate ballad about a carnival of broken hearts sung by Blue Magic leader Ted "Wizard" Mills. It topped the R&B charts. Mr. Eli and Barrett aimed for a repeat later that year with Blue Magic's "Three Ring Circus," which only made it to #5.
Mr. Eli was a founder of the Salsoul Orchestra, the string-laden disco band under the direction of vibes player Vince Montana. He also was a member of the Trammps and played on their 1976 dance club smash "Disco Inferno."
In 1977, Mr. Eli released his only solo album, Eli's Second Coming, an underappreciated treasure of the soul-disco era that he arranged and produced and included a cover of Laura Nyro's "Eli's Coming."
Mr. Eli stayed busy doing session work in the years after Philly International's heyday. He produced Jackie Moore's 1979 disco hit "This Time Baby" and Fat Larry Band's "Zoom" in 1982.
He founded his own studio, the Grooveyard, in Upper Darby in 2006.
The next year, he produced Deniece Williams' Love, Neicy Style and brought together Blue Magic's Mills, the Delfonics' William "Poogie" Hart and the Stylistics' Russell Thompkins Jr. as the Three Tenors of Soul for the album All the Way from Philadelphia.
Throughout his career, Mr. Eli was known for a selfless approach to collaboration, always playing in service of the song rather than calling attention to his considerable prowess.
"The Bobby Eli sound is comprised of less is more," he said in 2021. "A lot of musicians want to show their chops. I was good at coming up with simple guitar figures. They were spontaneous, picking up from the vibe in the room. It was just us grooving."
Mr. Eli was inducted into the Musicians Hall of Fame in Nashville in 2018 with the Sigma Sound Rhythm Section.
He is survived by his wife. His funeral will be private. A public memorial is being planned for October.
Bobby Eli, guitarist, songwriter, cofounder of Philadelphia International Records house band MFSB, has died (inquirer.com)