BOBBY-WOMACK: We're ready to roll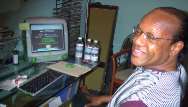 A LITTLE BACKROUND ON BOBBY…
earthjuice: The Bobby Womack chat session starts at 10 pm est (in 1/2hr.)
earthjuice: Beginning his career in the 1950s, Bobby has been in the forefront of five decades of soul music. Alongside a roster of immortals like Sam Cooke, Sly Stone and Marvin Gaye, Bobby created the body of work that helped define classic soul. But unlike most of his musical contemporaries, Bobby continues to produce new music today, a music based on his experience and the soul tradition he helped to shape.
Bobby was born in Cleveland, Ohio in 1944. Bobby's father, Friendly Womack, Sr., played guitar and sang with a local quartet. With his help, Bobby and his brothers formed a gospel group called the Womack Brothers in the early 1950s.  In 1961, the Womack Brothers were signed by SAR Records, which was owned by Sam Cooke. They signed to his label Sar and recorded two songs under the name Valentinos with Bobby on the lead vocals. "Lookin' For A Love" (1962) and "It's All Over Now" (1963) which Rolling Stones later did a cover version of. Bobby played the guitar for Sam Cooke during those years until Sam's death in 1964. Worked solo with labels like Him and Checker until he signed to Atlantic and a collaboration as a studio musician and composer with Wilson Pickett. Meanwhile he worked on his own career on the label Keyman (1966) and signed to Minit in 1967. It would take till 1971 before Bobby got his major breakthrough, with the singel "That's The Way I Feel About Cha'" from the LP Communication.
In 1981 he signed with Beverly Glen Records. As a vocalist, Bobby's got inspiration from Sam Cooke and Jackie Wilson. As a composer his inspiration comes from both gospel, R&B, C&W and rock. He's produced albums with Ron Wood, done sessionjobs for Sly & The Family Stone, Janis Joplin and Wilton Felder. Bobby sings a duet with Patti LaBelle on the album The Poet II from 1984 and features on the Anti-Apartheid single "Sun City" from 1985.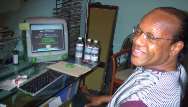 BOBBY-WOMACK Joins The Chat Session
earthjuice: BOBBY WOMACK…Welcome to the SOUL PATROL CHAT ROOM….EVERYBODY SAY HELLO TO BOBBY
miked: Welcome Bobby Womack………
BOBBY-WOMACK:

We're ready to roll

 
adrian-owusu: hi,bobby !!!
Ray: Hi Bobby
essentialldy: Roll on Bobby~
Carlos-Arriagada: hello mr womack
FabMs2: Hello Mr. Womack……
Samuel-Thompson: Hello Bobby
AAdamsRib: My Hero    Hello Mr Womack
Charles: Mr. Womack, it is an extreme pleasure to meet you!
essentialldy: Hi Mr. Womack, You deserve at least a MR.! if not more.
Capricorn-Princess: What's up Bobby?
Tami: Hello, Mr. Womack I love you
BOBBY-WOMACK:

hello, hello, hello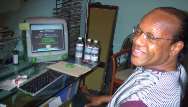 WHAT'S BOBBY-WOMACK BEEN UP TO LATELY? 
Jack-Randy: Bobby, How many records have you recorded?
BOBBY-WOMACK: about 38 albums and 3 in the can I'm working on including one called All Things Heal In Time and I'm working on a Blues Album that I'm very excited about 
T-Neck: Blues?  Great!
T-Neck: Yes …Is it more traditional blues  or soul blues?
Carlos-Arriagada: bobby, can you tell us more about the blues album you're planning?
BOBBY-WOMACK: The Blues album I've always wanted to sing because that album is dedicated to Elmore James and Jimmy Reed
BOBBY-WOMACK:

It's all the way down funk blues
earthjuice: "funk and blues" (I think I like that :))
T-Neck: ,,,can't wait!
Jennifer: Hey gotta love that Funk in any form!
T-Neck: Where will you record it?  The Blues album.
BOBBY-WOMACK: At Capital, and now at the Mint Recording Studio here in Los Angeles
essentialldy: What have you been doing with yourself these days& You writing? Or singing..or both?
BOBBY-WOMACK:essential lady, I'm trying to stay busy
BOBBY-WOMACK:Mostly all the songs I sing, write and play the guitar
Jack-Randy: Bobby, How many people are in your current band?
BOBBY-WOMACK:

17 people in my current band
Samuel-Thompson: Mr Womack are you ever coming to Pittsburgh,Pa?
BOBBY-WOMACK:

I would love to come to Pittsburgh
FabMs2: We are looking forward to seeing you in Atlanta on Saturday.
Capricorn-Princess: Bobby, I am so looking forward to seeing you Sat in ATL
Carlos-Arriagada: mr womack, i'am a fan of your music from Santiago de Chile, in South america, and i want to say you're really a Music Genius. I have introduced all of my brothers to your music and everyone has like it
essentialldy: Now what about your life story, is it going to be on the big screen soon?
BOBBY-WOMACK: I'm hoping to get the book to Robert DiNero becuase I've had the pleasure of working with him on the movie Meet The Parents
D-J–DOLLAR-BILL: tell us about the new show you're involved in.Will Billy Paul be a guest star?
BOBBY-WOMACK: I haven't seen Billy Paul in 15 years, if they want him in it I guess they can dig him up
BOBBY-WOMACK: I'm looking forward to seeing me too
earthjuice: Bobby…..Billy Paul is one of our Soul patrol members, I will give you his email address later
essentialldy: I want to know the man behind the music, in print or on screen.  Even in email.  Whats on the mind of a man like Womack, I can see it now!
marva: Why don't I ever see you performing in New York?  The last time I saw an advertisement /announcement for a performance was in Phila.   Also do you have any plans to write your autobiography?
Ray: Mr. Womack, is the song you did with Teena Marie on your new CD or her new CD? And when will we get to enjoy it?
BOBBY-WOMACK:It's on my new CD, the song with Teena Marie
Ray: Can't wait to hear your two voices together! When will it be avaliable?
earthjuice: What was it like to work with Rick James on the album "Urban Rapsody"?
BOBBY-WOMACK: I love Rick.  Rick was always very supportive especially in my career, he was always there for me, the song he had me sing on I didn't particularly like, but I couldn't turn him down
essentialldy: You and he had similar Style.
Samuel-Thompson: Will you be touring soon?-
BOBBY-WOMACK: I'm looking forward to doing a world tour with benefits to proceed the American Diabetes Assoc.  I am a diabetic
EdyGirl: Bobby, do you have any plans to come perform in Hawaii in the near future?   I'd sure LOVE to be able to see one of your shows live!    My friends all RAVE about you!   I might have to come back there if you're not coming here!
BOBBY-WOMACK:

They can book me in Hawaii
Carlos-Arriagada: bobby, if you plan a world tour don t forget to visit Chile
Charles: How is "Back to My Roots" doing?
BOBBY-WOMACK: Roots is not doing as well as I'd hoped.  It's one of the best albums I've ever done and I have a lot of respect for that album
John–sly: I saw you going down the street on tuesday. I have'nt seen you for a while at the grocery store
earthjuice: Welcome John Wilson of the "Sly, Slick & Wicked"!
arita: Hi Bobby.  It's great to chat with you.  Do you still have a studio in Muscle Shoals?
BOBBY-WOMACK: No the studio in Muscle Shoals, I think they tore it down
arita: : BOBBY-WOMACK Where can we write to you? I can't seem to get in very well. I'd like to send you some info for your health. I'm a nurse/consultant?
earthjuice: Bobby….do you have a web site?
BOBBY-WOMACK: Yes, there are two, my offical site is www.bobbywomack.com and my fan website is www.angelfire.com/music2/BobbyWomack
John–sly: Hey Bobby I went to England 2 months ago and you wont believe how popular CLEVELAND SOUL is
John–sly: Bobby you and your family have been a great inspiration to me and the group Thanks from one Cleveland brother to another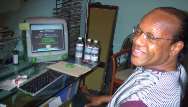 BOBBY-WOMACK'S FAVORITE  ARTISTS
AAdamsRib: Mr Womack I have to thank you for writting "DayLight"  …….   my theme song
BOBBY-WOMACK: The guy that wrote Daylight with me was Harold Payne and it's true that Daylight always catches up to you
Carlos-Arriagada: mr womack, what is your favorite soul artist of all time?
BOBBY-WOMACK:

Sam Cooke is my favorite soul artist of all time
Ray: Hi Bobby, tell us what it was like working with the lady Teena Marie?
BOBBY-WOMACK: I just loved Teena's voice, it was fantastic, it was overwhelming
D-J–DOLLAR-BILL: hi sorry I'm late.What's up Bob,Bobby and the rest of y'all
FabMs2: Which to you find most satisfying?  Writting or performing?
BOBBY-WOMACK: writing or performing, that's a split I love writing because writing whether it's a hit record it's something I want to say
Charles: Mr. Womack, I have many favorite songs by you. I'd like to ask you your inspiration for a couple of them. I'd like to start with "Cousin Henry" from 1993's "Ressurection." your in
BOBBY-WOMACK:

Cousin Henry is a true story
essentialldy: These young cats need to be reminded of what music is…and what being a working artist means!
adrian-owusu: I'M A BLUES GUITARIST FROM ENGLAND,YOU HAVE MET 2 OF MY HEROES,JIMI HENDRIX AND DUANE ALLMAN .WHAT WERE THEY LIKE?
essentialldy: What about OTIS?
BOBBY-WOMACK:

Otis was a great soul singer.  I loved Otis
Mohair-Slim: What was it like writing with Wicked Wilson Pickett?  Was he as much trouble as they say?
BOBBY-WOMACK:

Wilson Pickett and I are both pieces
Ray: When will we get to hear you and Teena?
D-J–DOLLAR-BILL: were you ever scared of sly or the crew he was hanging with when you were recording at the house?
Mike-Boone: Bobby what it like working with Sam Cooke at the Copa in July 64′
BOBBY-WOMACK: It was like going to college, I learned a lot from Sam
adrian-owusu: that soul/gospel guitar style that you, curtis, steve cropper, jimi, all play so well…where did you first here it? is it pure church?
EdyGirl: And how did you keep from getting 'hoodwinked' by Motown…like your dear friends David and Eddie?   Sure glad you made it thru THAT 'booby trap'!!
Jennifer: We're really good friends of theirs,  isn't the business a small world!
essentialldy: Lol, I was not even born in July 64′
BOBBY-WOMACK:

I was paranoid at Slys house
D-J–DOLLAR-BILL: I can't blame you
Charles: Mr. Womack, "Cousin Henry" is one of two songs that brings me to tears EVERYTIME I hear it…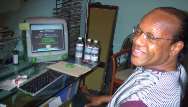 BOBBY-WOMACK'S SONGWRITING INSPIRATIONS
essentialldy: You still write huh?  Write me something. Essentialldy@hotmail.com and don't be shy about it! You publishing any thing in the near future Mr. Womack?
earthjuice: stop flirting with Mr. Womack…..lol
      Mohair-Slim: When you did Harrry Hippy – were you for or against them?
BOBBY-WOMACK: I was for anybody that didn't know who they were or was trying to find out
essentialldy: Explain your statement, that you where for any body…etc.
essentialldy: You help people find themselves in your lyrics, was that an inspiration in your music?
BOBBY-WOMACK: Always an inspiration.  I'm searching for my identity in life and I just write about it and people can relate
Mohair-Slim: What ever happened to Sam's brother L.C. Cooke?
BOBBY-WOMACK: I saw L.C. at Johnnie Taylor's funeral, he's doing a gospel album and he looked really great
Jack-Randy: Bobby, my daughter wants to know, are you still Lookin 4 a Love?
BOBBY-WOMACK: Yeah, but I ain't gonna marry one, seriously it's always nice to have somebody close that you can tell your troubles to, it's three strikes and you're out
BOBBY-WOMACK:

essential what was the question?
T-Neck: What current artists interest you (favorites)
essentialldy: I';m frustarted..you said something important, please elaborate.
Carlos-Arriagada: mr womack, of all the songs you have written, which one is the one you like the most?
BOBBY-WOMACK: carlos, I like Nobody Wants You When You're Down And Out, it's becuase it's a fact of life that everybody wants a winner, they change their phone number
Mohair-Slim: Did you cop a backlash from the gospel community when you switched to secular at SAR?
FabMs2: Oh…Mr. Womack…….I learned …….never say never……..
essentialldy: Mr. Womack on a serious note, what you do, comes with a high price.  (In life)  I'm sure you have a lot to offer by means of inspiration and spirituality.  It takes an awsome spirit and astute determinism to keep busy for so long.
FabMs2: I agree with essential……Bravo essential…..
essentialldy: LAWD…you still considering Marriage?  Geeze..
BOBBY-WOMACK:

Yeah, I'm considering
adrian-owusu: can you play guitar with the strings strung left-handed?
BOBBY-WOMACK:

No
essentialldy: No forget the question, it takes more thought then we have time for…I'll catch it in your books.
Carlos-Arriagada: mr womack, have you plans to record again with the valentinos?
BOBBY-WOMACK:  I want to take the Valentinos on tour.  They always go on tour with me but yeah I'd like to do an album with them
essentialldy: Folks in the realm of society that youre dealing with..change their phone number..there are many others who don't Mr. Womack.  But you seldom find them in the struggles to which you have become accustomed!
Tami: Where are you now, and when are you coming back to Chicago?
essentialldy: Let's Keep it real, That part of the sacrifce that you've made as an artist.
Tami: We don't get to see you enough here.
essentialldy: May we ask your age?
BOBBY-WOMACK:

 I'm 56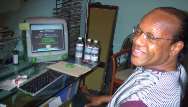 BOBBY WOMACK IN THE 1970's & 1980's
      Carlos-Arriagada: mr womack, why you said once " i don't mind pain. I want to be the king of  pain"?
Charles: Mr. Womack, of your 80s output, what album (besides Poet 1 & Poet 2) do you consider your best work? My favorite was Womagic.
AAdamsRib: Mr Womack I remember an album cover with your son it  …..  he looked to be about 5 …..  is he a musician?
Tami: my favorites are: "That's the Way I Feel About 'Cha", "Facts of Life"
adrian-owusu: /BOBBY-WOMACK have you ever thought of recording with any younger artists ,rappers, if so, who?
D-J–DOLLAR-BILL: Across 110th St. Did you write the song before they showed you the film or after
Mohair-Slim: Bobby, you may have missed the question  … how did the Gospel people react to you doing pop tunes with the Valentinos?
BOBBY-WOMACK: I think Sam Cooke broke the ice.  He was the first person of any status that switched to secular.  When The Valentinos left we came to California to join Sam and we didn't really know what the public reaction was
BOBBY-WOMACK:

I wrote the song after
Jennifer: Bobby,   I know your neice,  Diane. We have a lot of fun with her and the Chi-lites
MAN: Bobby, I once heard that you asked Marvin Gaye, shortly before his death, to lay down some vocals on the Poet II album.  If that's true, which cut would it had been.
BOBBY-WOMACK: Marvin Gaye's brother replaced him on the Save The Children album because Marvin didn't show up, he was going through some really heavy changes
essentialldy: Was the movie "She's Gotta Have It" a tribute to your song–Woman's gotta have it?   Is that what spike intended?
Charles: Mr. Womack, what type of job do you feel MCA did with promotion regarding your 80s material? I think you made some real gems during that time!
BOBBY-WOMACK: I think MCA did a pretty shitty job, they talked more than they really produced, and it was some great material, Allen Klein & Gerald Busby did not see eye to eye, nobody would drop their ego and their heads wouldn't fit through the door
Carlos-Arriagada: mr womack, how was your relation with your father?
Jennifer: We were with Bloodstone the other day, and they were telling us how interesting your show is.
BOBBY-WOMACK: The Bloodstones are one of my favorite groups, a gentleman that worked with them in the studio Hence Powell was my music director
Jennifer: I hope that we will get a chance to see you here in KC soon.
essentialldy: How did you survive, those times with out the changes, we saw many other artist going through?
BOBBY-WOMACK: I believe strongly in me and I know that every time I go out that these people are still listening
T-Neck: Do you favor the current recording trends (programed kybds. and drum machines)  or more of the traditional way?
earthjuice: What's the name of the song that Sly sang on his "Safety Zone" album?
BOBBY-WOMACK:

Sly sang When The Weekend Come
Mike-Boone: Describe that particular night because sure love listening to that lp
Charles: Mr. Womack, what can you tell me about the recording sessions for Womagic, my favorite album. Why were alternate versions of some of those songs made (which showed up on later compilations)?
BOBBY-WOMACK:

Charles, Probably bootleg
Charles: That was one of the tunes there were two versions of; was Sly on the Womagic version, Mr. Womack?
AAdamsRib: Mr Womack did you ever work with Curtis Mayfield?
BOBBY-WOMACK: yes, me and Curtis used to sit up and play together, I was always fascinated with the way he played.  Nobody played like Curtis, he was great
zielove: Hi Bobby, Your Music is Wonderful….I have a picture with you and your wife 🙂
MAN: Booby, could talk a little bit about the inspiration for "Through the Eyes of a Child"?
BOBBY-WOMACK: Eyes of A Child was just watching my kids grow up and picking up the bad traits as well as the good, kids don't miss anything and they'll copy it
BOBBY-WOMACK:Sly was on the MCA
Charles: Mr. Womack, on Womagic I also loved "Outside Myself" and "More Than Love." And on "So Many Rivers," your cover of "That's Where It's At" is tremendous. You tore that up!!!
Carlos-Arriagada: bobby, a American label reissue your cd "Soul sensation live"
Mike-Boone: Hi Bobby,Didn't you play lead guitar on the "Funky Broadway"session?
BOBBY-WOMACK: Mike, yes that's correct, that was me and Reggie Young one of the greatest guitar players I've ever played with
FabMs2: "At Home" is one of my favorites
Charles: Mr. Womack, of all the songs on 1993's "Resurrection," what songs did you feel, when you left the studio, that you had really "nailed it"; that there was NO WAY "this ong" could miss?
Charles: I ask that question because I remember thinking that airplay could've been given to a good 6 or 7 songs!
BOBBY-WOMACK: Tryin' Not To Break Down, with Ronnie Isley, that song and Don't Break Your Promise are my favorites on Resurrection
essentialldy: Hey Folks..Much love to the house. I'm out. Mr Womack, pleasure to chat with you and  EarthJuice you keep making waves ONLINE, My brother!
Ray: Can you tell me the name of the song you did with Lady Tee?
BOBBY-WOMACK:

The song with Lady T was Born Again
earthjuice: Bobby's official site is at: http://www.bobbywomack.com/
Mike-Boone: Do you still keep in contact with Daryl Carter?
BOBBY-WOMACK: Daryl Carter called me yesterday wanting tickets for the Memphis show I always kept in contact with him, great writer and a great inspiration
Charles: BADDDDD songs!!!!!! I thought "Forever Love," "Cousin Henry," "You Made Me Love Again," "Walk on the Wild Side," and "Cry Myself to Sleep" should have been radio staples, too…
BOBBY-WOMACK: Charles, so do we, I didn't record for five years after that because I was so disappointed
Jennifer: Bobby what do you think of New Birth's version of " I Can Understand it"?
BOBBY-WOMACK: Jennifer, it's good but not as badd as mine  We did a lot of concerts together
Charles: Mr. Womack, not to bring up any negative feelings (based on Johnnie Taylor's statements about the following); but could you tell me your experiences with Beverly Glen? You made such great music there…
BOBBY-WOMACK: It could have been a great company but sometimes greed sets in and kills all of that.  It would have been a great label but the wrong man was in charge
Charles: Mr. Womack–Must've been; Johnnie, Anita Baker, and now you have said the same thing…
Carlos-Arriagada: bobby, you gonna play the guitar in that blues -funk -soul album?
BOBBY-WOMACK: Carlos, Oh yeah got to play the guitar, and that album is dedicated to Patrick Moten
Jennifer: If you could put together a collaboration of artists to tour with, who would they be.
BOBBY-WOMACK: I would tour with Gerald Levert, Rod Stewart, Ronnie Isley, and Aretha Franklin
Tami: Awesome line-up. I'd be there!
Ray:  When will the new album be out, and what will it be called?
Jennifer: And what type of audience would you be aiming at?
earthjuice: Bobby, can you tell us what was Sam Cooke's "vision" for SAR records?
BOBBY-WOMACK: Sam wanted to go mainstream just like Berry did with Motown.  He loved to put together people he knew talent and let them express themselves
Mike-Boone: I love your version of "That's Heaven To Me" on your "Facts of Life Lp. Was a dedication to Sam Cooke as well?
Carlos-Arriagada: bobby, the blues album will be just covers or will include some originals tunes?
BOBBY-WOMACK:

That's Heaven to Me was a dedication to Sam
Jennifer: Now I've heard that Aretha can be difficult to work with,…..
BOBBY-WOMACK:

No, Aretha just knows what she wants
LOL,  as most women do!!!
Charles: Mr. Womack–Is your brother Cecil and Linda still performing as Womack & Womack? Their last album "Transformation to the House of the Zekkariyas" was fantastic!!!!
BOBBY-WOMACK:

I haven't really talked to Cecil for years
Charles: Ooh–sorry to hear that…
Jennifer: but of course it could have been "one of those days"
BOBBY-WOMACK: Most of the blues album are originals.  Maybe 5 out of 15 are covers
BOBBY-WOMACK: My engineer just walked in does anyone have any questions for him
Mike-Boone: What was it like to play with Sam Cooke at the copa?
Carlos-Arriagada: good night to all people. it was great to chat with a great man like mr womack
Larry-Langley: What kind of microphone do you use to record Bobby?
T-Neck: Forgive me, if mentioned (CRS) has your blues album been titled yet?
Larry-Langley: Is Bobby fun to work with?
BOBBY-WOMACK: I use Neuman M-49 non exclusively, but on certain vocals
BOBBY-WOMACK:

My album is called Livin' In The House Of Blues
Charles: Mr. Womack–I'm going to sign off; but before I do, I would just like to thank you for many, many hours of listening pleasure! And decades of EXCELLENT music!!!! Peace be unto you, my brother!
BOBBY-WOMACK: If you ever get a chance to be in my audience don't pass it up
arita: You're right about that, Bobby.  I was last in your audience in 1973, and that's been much too long!
BOBBY-WOMACK:

My engineer says Bobby's always fun to work with
BOBBY-WOMACK: Goodnight all, thanks for being here everyone.  Make sure and watch for my new albums coming out
earthjuice: Thanks Bobby……Everyone say goodnight to Bobby
T-Neck: You know I will. Thank you.
FabMs2: Thank you Bobby……
Charles: Oh, one last question: Do you still work with Altrinna? She has a great voice.
FabMs2: Goodnight, Sweet Prince
Y2K: wow, that was great!!
Tami: Thanks Earthjuice for this wonderful opportunity.
Charles: Well, so much for that!!!!–LOL!!!!!
Mike-Boone: Goodnight Bobby and thanks for a good memorable night
Samuel-Thompson: Goodnight Mr Womack God Bless You-Sam
earthjuice: Don't thank me, thank Bobby Womack…..THE POET!!!!!!!!!
Tami: Goodnight, Mr. Womack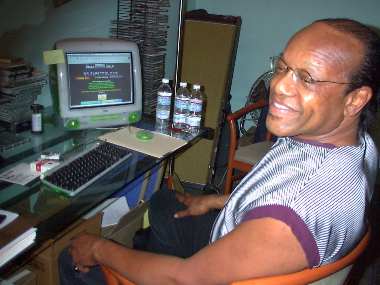 BOBBY-WOMACK has left…