Review – Breakwater @ the Ardmore Music Hall
When we think of The Sound Of Philadelphia, we envision the usual suspects such as Gamble and Huff, Billy Paul, The Delfonics, MFSB Norman Harris, Earl Young, Roland Chambers, Bobby Martin or Vince Montana, etc. People forget Coltrane lived here & Jazz was robust with The Heath Brothers, Jimmy Smith….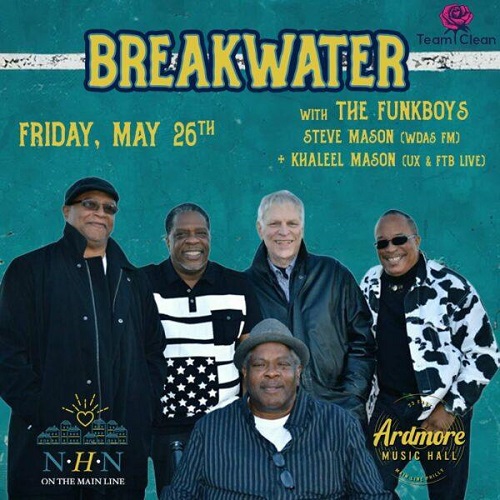 By Lawrence Perry
The Ardmore Music Hall formerly Brownies East is an old familiar venue which befits our featured artists perfectly. Located in what's historically known as The Main Line this venue has seen its share of the best of Philly's local bands/musicians.
In days gone by you could hear bands like Ken Kweeder's Secret Kids, Johnny O and The Classic Dogs of Love, The Hooters, Tommy Conwell and all of the other 'bands' who used to toil in the clubs, bars, halls and cabarets back in the day. Breakwater is one of these great bands.
Unlike many they produced two hit selling albums to critical acclaim with their last Splashdown peaking at #34 on the Billboard charts. Originally formed in 1971 and all products of Philly's public school system current members Gene Robinson, John Dutch Braddock, Steve Green, James Gee Jones and Greg Scott were the nucleus of the band known as Breakwater.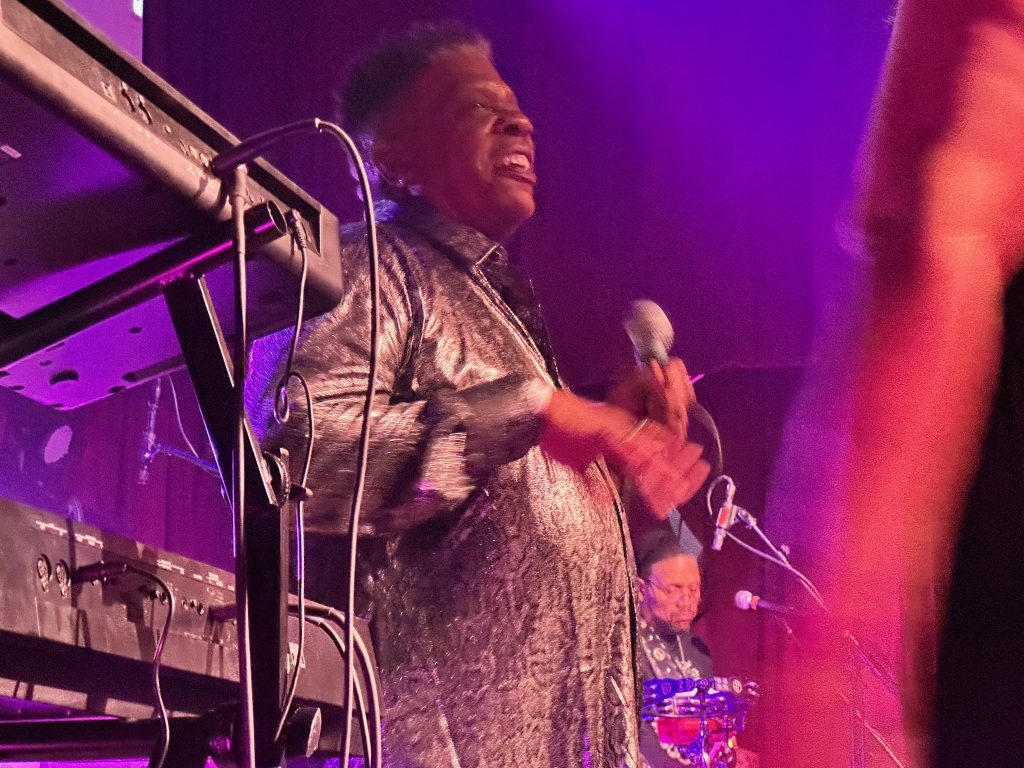 Often when we think of The Sound Of Philadelphia, we envision the usual suspects such as Gamble and Huff, Billy Paul, The Delfonics etc. Or maybe you remember different members of the great studio house band MFSB like Norman Harris, Earl Young, Roland Chambers, Bobby Martin or Vince Montana.
However, in truth it is that and so much more. In the 50's, 60's and 70's Philadelphia was a hot bed of music and musicians. People forget Coltrane lived here and our local Jazz scene was robust with folks like The Heath Brothers, Jimmy Smith and Billy Paul (back then Billy Paul was more of a Jazz guy).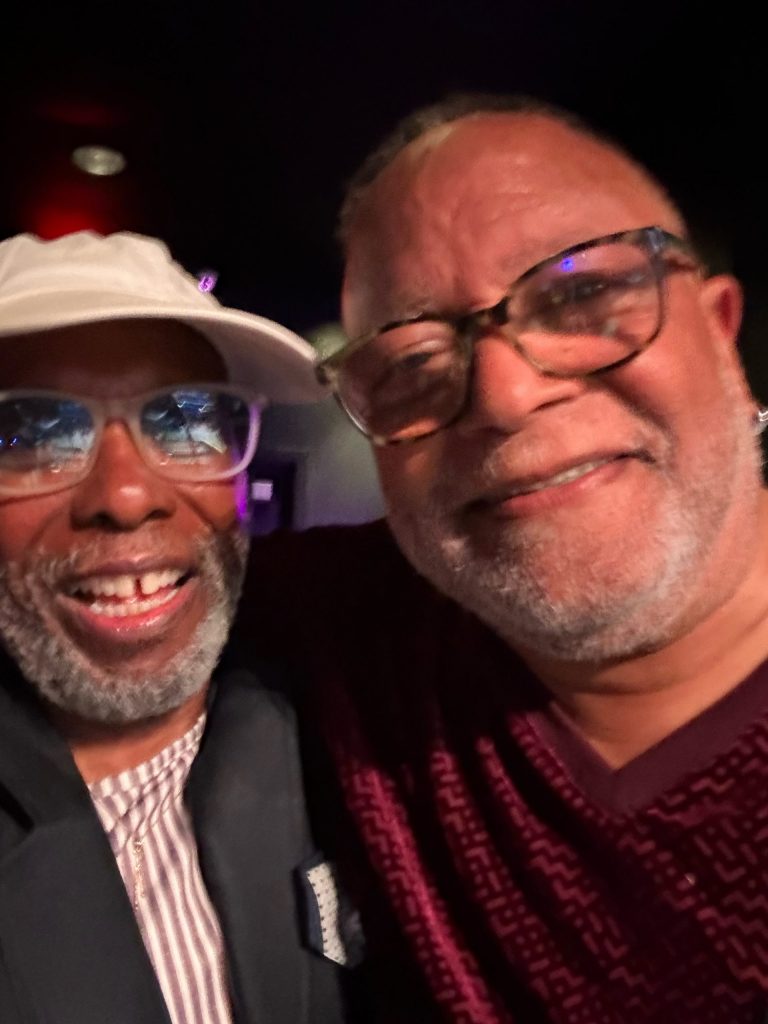 It wasn't long before the 'new' R&B took hold and started attracting younger audiences to places like The State and Nixon Theaters in West Philly and up North Broad St to The Uptown Theater. The thing was many of these kids weren't passive attendees. Some actually imagined themselves playing these tunes. And thus, what I call Street Bands were created which featured this unique aspect of Black Philadelphia culture. Simultaneously our streets were plagued with gangs and gang war violence.Some of these gangs either gave way to or harbored these musicians in these Street Bands. After awhile there were as many if not more bands as it was gangs.
We had bands like Little Red and the Fireballs, Chico Booth and the Furys, Carl Holmes and the Commanders, The Soul Devalents/ Force of Nature and Frankie Beverly and the Butlers.
Those were the old heads and yes that was THAT Frankie Beverly. They played local bars and venues like The Wynn Ballroom, The Imperial Ballroom and The Olympia on 52nd St in West Philly. From this pastiche of musicians and their bands we get Breakwater.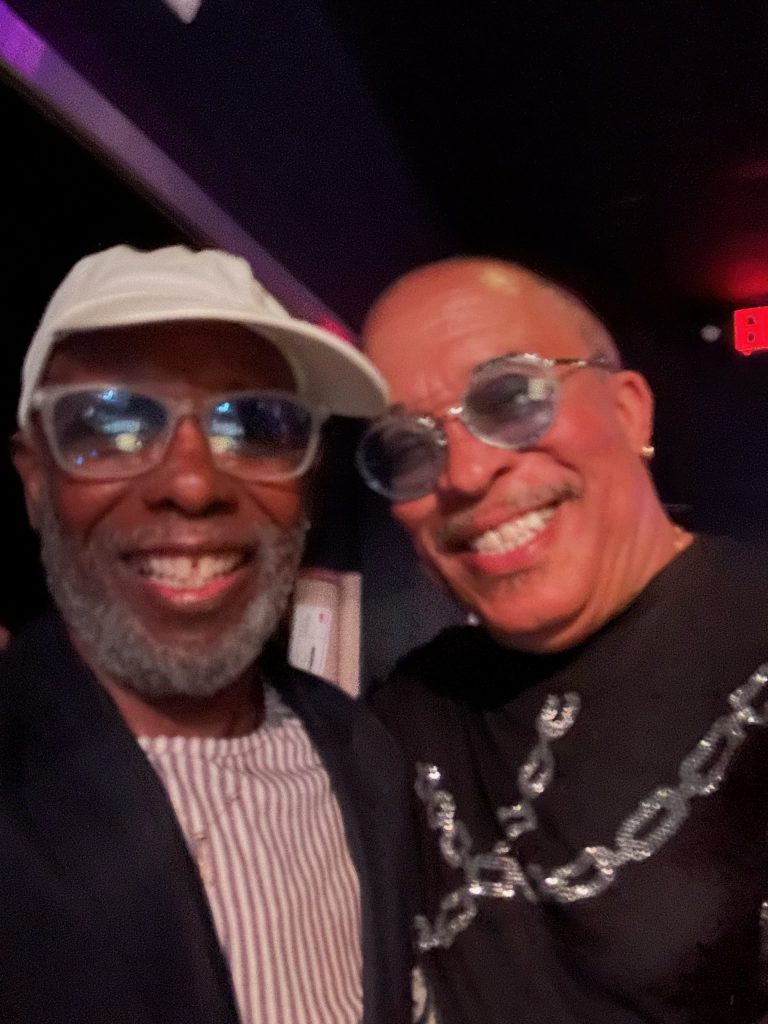 To put this in perspective before they were big stars, they played my senior prom 49 yrs. ago. You see when you're a musician and get to play for your own or some underclassmen or especially a class which precedes your own's prom it's a big deal!
Fast forward to Ardmore Music Hall last Friday, the band is in fine form with Gee's drumming as thunderous as ever and his vocals sweet as honey. Steve Green's Sea Bass still Funks us to the depths of our souls. They hit all the hits and heavies with which we're familiar:
Say You Love Me Girl
No Limit
Feel Your Way
Unnecessary Business
You Know I Love You
Release The Beast
Do It Til The Fluid Gets Hot
Splashdown Time
And they did it in their own signature style. There was a youthful almost playfulness in those bands back then. Ambitious arrangements, furious chop displays and overplaying abounded. Breakwater is the grown up, under control, focused version of that. Their hits albeit minor along with their longevity are a testament to the high-quality output of their unique but still Philly sound.

Rounding out the band we had
Gene Robinson Jr. Lead Vocals
Adrienne Aja – lead and Bkgrnd vocals
Steve Green – Vocals; Bass
James Gee Jones – Drums and lead and bkgrnd vocals
John Dutch Braddock – Congas, percussion
Greg Scott – Woodwinds, vocals