Buddy Miles
PHONE CONVERSATION TRANSCRIPT:…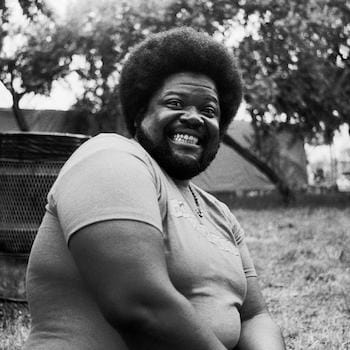 Buddy, Buddy Buddy
PHONE CONVERSATION TRANSCRIPT:
JUST IN CASE THERE IS ANYONE HERE WHO DOESN'T THINK THE UNITED STATES DOESN'T REQUIRE ADDITIONAL HEALTH CARE REFORM:
(YES I AM YELLING ON PURPOSE)
Earthjuice: Hello, Buddy wazup man?
BUDDY: Hey Man, I just wanted to give you a quick call, I have some news for you.
Earthjuice: What's happening?
BUDDY: Just wanted to let you know, that I have decided to have my Pacemaker removed.
Earthjuice: Uh, how come
BUDDY: I can't afford it anymore
Earthjuice: It doesn't matter if you can't afford it. My understanding of a Pacemaker, is that a person who needs one can't live without one
BUDDY: Yesterday, I had a conversation with my doctor and was told that if I have it removed, my chances of survival are about 50/50. I'll take those odds.
Earthjuice: Ok, what are your odds if you leave it in?
BUDDY: 100%, till I die from something else!
Earthjuice: Buddy, you are gonna have to tell me more. This sounds like a "no brainer," on my end.
BUDDY: That's because you don't understand. I'm getting sick & tired of someone having to do a "benefit concert" every couple of months, in order to raise the money to keep this F@ckin Pacemaker inside of me. People mean well, but I'm done with it. Later this week I'm having it removed.
Earthjuice: Buddy, this is about the STUPIDIST thing anyone has ever told me.
BUDDY: Laughs and says, "you might be right, but it's far from the only time that I might have done something stupid."
TWO MONTHS LATER HE WAS DEAD
BUDDY MILES/BLACK RADIO/POSTSCRIPT
One of Buddy's favorite topics during our many conversations, was about his lack of airplay on Black Radio. As most of you are aware, I served as the Program Director/Chief Cook & bottlewasher for WJYN (98.5) in Philadelphia. Some of you may also remember the EPIC 2 hour interview that I did with Buddy Miles. To this day, there are some folks who think that is the best piece of content ever to appear on the Soul-Patrol website. I thought it was pretty good myself. That's why I used it for the purposes of training the staff of WJYN on topics like interviewing, editing/editing shows and more. When we first launched the station, that interview was broadcast over the air incessantly. It aired at least once/day, simply because it was the best content we had at the time. I would get tons of phone calls from all over the city from folks telling me how much they learned from the interview and wanted us to broadcast more like it. Even after I resigned from the station, they still continued to broadcast the interview. Although I didn't plan things this way, looking back I am quite happy that I was able to play a role in securing airplay on Black radio in Philadelphia, for my friend Buddy Miles.
Buddy Miles Bio
By Dianne Washington
Buddy Miles was born on this date in 1947. He was a Black rock drummer, vocalist, composer, and producer.
George Allen "Buddy" Miles Jr.was born in Omaha, Nebraska. His father played upright bass with Duke Ellington, Count Basie, Charlie Parker, Dexter Gordon, and others. By age twelve, Miles had begun touring with his father's band, the Bebops. Given the nickname "Buddy" by his aunt after the drummer Buddy Rich, he was often seen as a teenager hanging out and recording at Universal Promotions Corporation recording studios, which later became Rainbow Recording Studios.
Miles played with a variety of rhythm and blues and soul acts as a teenager, including Ruby & the Romantics, the Delfonics, and Wilson Pickett. In 1964, at the age of 16, Miles met Jimi Hendrix at a show in Montreal, where both were performing as sidemen for other artists. In 1967, Miles joined Hendrix in a jam session at the Malibu home of Stephen Stills. They also went on to play together again in 1968 in both Los Angeles and New York. He was a founding member of the Electric Flag (1967), a member of Jimi Hendrix's Band of Gypsys (1969–1970), founder and leader of the Buddy Miles Express and later, the Buddy Miles Band.
Miles also played and recorded with Carlos Santana and others. Additionally, he sang lead vocals on the critically and commercially acclaimed "California Raisins" Claymation TV commercials and recorded two California Raisins R&B albums. Asked in 1995 how he would like to be remembered by the American music magazine Seconds, Miles simply said: "The baddest of the bad. People say I'm the baddest drummer. If that's true, thank you world." The day before Miles died, he heard Steve Winwood and Eric Clapton playing "Them Changes" at Madison Square Garden through his cell phone. "Them Changes" is now part of Clapton's set on tour as a tribute to Miles.
At the age of 60, Buddy Miles died on February 26, 2008, at his home in Austin, Texas, with his family by his side. According to his website, he died of congestive heart disease. Miles was cremated, and there was no funeral. The UK-based newspaper The Independent ran an almost full-page obituary in its Friday, February 29, 2008, edition. A month later, a memorial concert took place on March 30, 2008, at Threadgill's on Riverside Drive, South Austin that included performances by Bernie Worrell, The Family Stone Project, Doug Pinnick, Cyril Neville, The Sixth Chamber and surviving members of the Buddy Miles Express.