Candace Woodson Review
The Candace Woodson Experience Live, is quite an eargasm for audience attendees.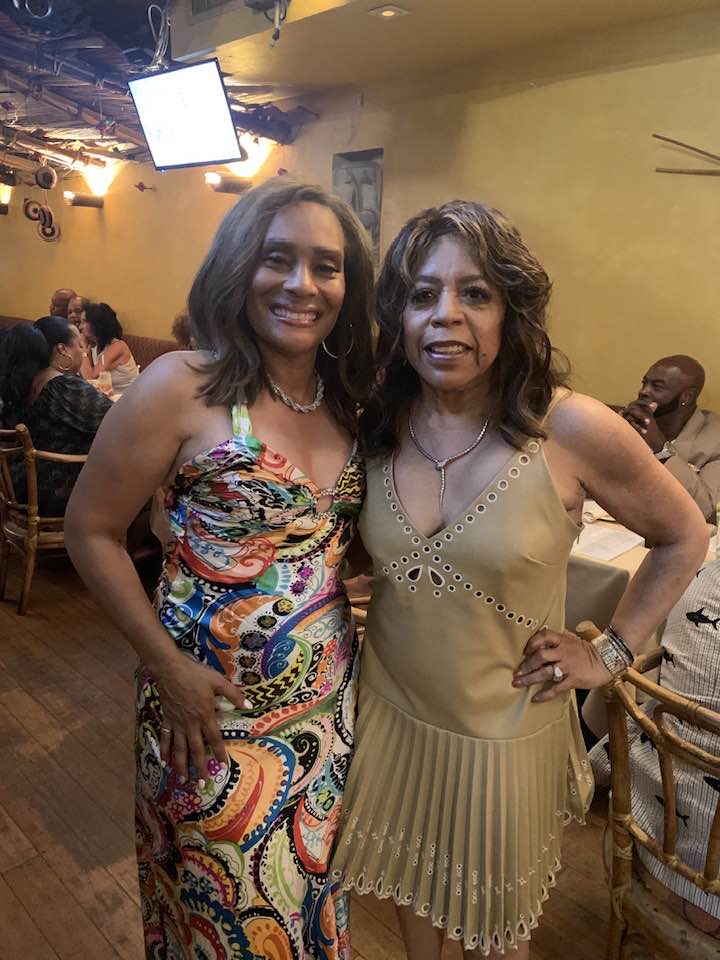 by Mike Boone (Chancellor of Soul)
Music artist Candace Woodson took the Big Apple by storm when she made her singing debut at the Sugar Bar, a lively popular NYC cuisine restaurant established and co-owned by the prominent husband and wife songwriting, production, and recording duo, Nick Ashford and Valerie Simpson in 1996.
As the sunset cast upon the horizon on the city, the pub's atmosphere was packed with an enthusiastic crowd, heavily anticipating to witness future aspiring acts, trying at hand to break into the entertainment industry, at Sugar Bar's Open Mic Thursday's, hosted by the lovely and talented, Ms. Jenny Douglass, backed by the Sugar Bar All Stars Quartet.
The All Stars kicked off the night with a smooth instrumental rendition of 'Portrait' a tune originally recorded by jazz guitarist great Lee Ritenour in 1987. The evening was also delighted by the presence of Ms. Valerie Simpson congenially sitting at her reserved table, surrounded by friends and music colleagues, to provide background vocals and moral support for the night's fandango.
Hostess Jenny Douglass dazzled the audience with a cheerful version of the Martha & The Vandellas' 1964 classic Motown hit, 'Dancing In The Streets'. Second on the bill was Buddy Ryder who elated club scene with his original folklore tale of 'Dancing To The Turnpike Underground'.
Then the stunning and talented Ms Candace Woodson graced center stage, first giving a heartfelt greeting and acknowledgement to Valerie Simpson before performing her current inspirational recording of 'Trying To Be Perfect', composed by Nick Ashford and Valerie Simpson.
The song originally recorded by Valerie Simpson, highlighted on her 2012 CD, 'Dinosaurs Are Coming Back', Woodson's performance of the tune was electrifying, as she interpret each lyric with emotional content, in an uplifting manner that appeased the audiences' captivity and participation. Candace's stage presence is radiant and illuminating that beams life force into one's inner spirit.
Woodson's powerful vocals overshadowed the Sugar Bar All Stars quartet, while trying to keep in tune sync with her arrangements . Afterwards, Valerie Simpson was so overwhelmed by her performance she showered Woodson with a warm embrace of gratitude.
Candace Woodson's recording of 'Trying To Be Perfect' received numerous of accolades around the world including, the Pop Awards 2023 Song Of The Year (Winner), Pop Magazine Presents Best Songs
of 2022 (#1) 'Trying To Be Perfect', No. 1 song on the UK Soul Charts. Woodson's music was praised on Soul Tracks (The Best Soul Songs of 2022), The 6th LDM Music Awards (Candace Woodson-Winner). Her soulful composition of 'Midas Touch (Ooh Ooh)' Mixes zoomed to the No. 1 position on the UK Soul Charts in 2022. Her current reissue of 'Trying To Be Perfect' the Nigel Lewis 2023 remix is currently gaining popularity. In recent years, Woodson earned many decorations for her contributions and achievements in music.
The Candace Woodson Experience Live, is quite an eargasm for audience attendees. An extraordinary gifted artist that's a must see, in the now and in the future, whether she appears in the States or abroad. Are you ready to be transfixed musically and emotionally! Well welcome music fans to a sheer quality of fierce entertainment……This Is Candace Woodson !