Classic Soul – Betty Wright, The Roots – Betty Wright: The Movie

Classic Soul – Betty Wright, The Roots – Betty Wright: The Movie, Betty Wright, Betty Wright, Betty Wright, Betty Wright, Betty Wright, Betty Wright, Betty Wright, Betty Wright, Betty Wright, Betty Wright,

Album Review: Betty Wright & The Roots – Betty Wright: The Movie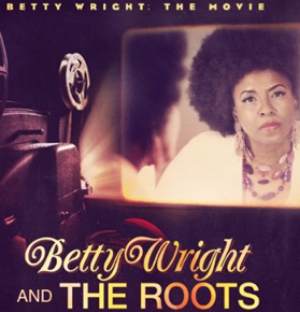 Please allow me to share with all of you another great find that came out recently – the latest from Betty Wright.
We all know the output of Miami-based soul legend Betty Wright, known for such classics as "Clean Up Woman", "Tonight Is The Night", "No Pain, No Gain", and "After The Pain". She did a song with Angie Stone back in 2006 or 2007 titled "Baby".
Well, she's back with a brand new CD titled "Betty Wright: The Movie". The music is provided by Philly's own The Roots and, let me tell you, the CD is SLAMMING!!!
Just like Full Force did for James Brown back in 1988 for his album "I'm Real", The Roots are doing for Betty Wright on her latest CD. Fourteen songs of pure, unadulterated, gut wrenching soul and funk! The CD is solid from start to finish – there is not one single filler cut, on the whole CD. A solid listen from beginning to end.
She is still the storyteller that she has always been with her lyrics and her singing is still as soulful and solid as ever. The Roots understand her style very well and provide solid instrumentation with REAL INSTRUMENTS and REAL SOUL! No hip-hopped soul here. Granted, three of the songs do feature very brief raps in the middle (one from Snoop Dogg). However, even the raps fit in perfectly and are unobtrusive. Again, all involved understand the lady and they allow her to do her thing without getting in the way.
I would already place this as one of the best CDs that I have heard from start to finish in quite some time without any reservations. It is *that* good!
Betty Wright & The Roots – "Betty Wright: The Movie". HIGHLY recommended!!!!
T-Mad
T-Mad's Music
Betty Wright & The Roots – Betty Wright: The Movie
–Bob Davis
609-351-0154
earthjuice@prodigy.net
Co-Founder www.soul-patrol.com
Blues, Hip Hop and Soul Music Director www.radioio.com

NYC Soul-Patrol Event: Meet & Greet + Listening Party + Q&A Forum + LIVE PERFORMANCE w/ 2011 Grammy Nominee & Soul Music Legend BETTY WRIGHT @ Billie Black's 271 West 119th Street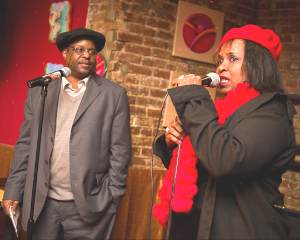 Just wanted to thank our friend Randy Thomas (of Universal), the folks at S-Records and of course the fabulous Betty Wright for allowing me to host her Listening Party/Forum/Live Performance on Wednesday evening at Billie Blacks in NYC the other night. Not only is she one of my favorite artists of all time, but Betty Wright holds an esteemed place in the history of the Soul-Patrol.com website. Soul-Patrol.com's Betty Wright page (http://www.soul-patrol.com/soul/betty.htm) is one of the first artist pages that I ever did, way back in 1996. It is also the very first webpage that I ever had a publicist (Jason Mitchell) contact me and ask me to make corrections on, because I had misstated several facts. Not only a good lesson learned for me as I was just starting out, but Jason ultimately became a fan of the site and helped me out quite a bit during the early years of Soul-Patrol.com.
So I found myself on the stage at Billy Black's on my birthday, emceeing the show, leading a Q/A session with the audience and talking trash with 2010 Grammy Award nominated Betty Wright (for the song "GO"), one of my all time favorite artists. Hell, I even have pictures to prove it…..LOL
Could I have possibly come up with a better way to spend my birthday (1/19)??? (I can't think of one)
That is all I am going to say, anything else that I would put down on paper would be far too self serving, because obviously I am not quite able to be an objective writer in this case. And it's a good thing that you don't have to depend on me to say anything more about this since our friend Baron Keels was in attendance and he's going to be able to give you all a much more objective description than I can….
(stay tuned for Baron's report…)
Baron's Report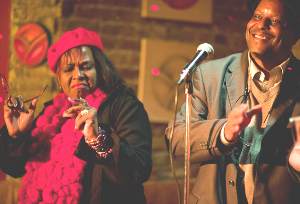 I get to the place. it was another cold night. i get in, i see the listmeister, but I don't see Betty Wright. He tells me that Ms Wright is only singing one song. I thought to myself, this ain't gonna be good. There was a lot of women there ready to hear her sing.
A few minutes later, Bob comes up to the stage & says it's his b-day. but since this was a special day, he was glad to be in the city & he introduced ms wright to the stage. She was sitting all the way in the back, that's why i didn't see her : ) she came up, & had the crowd sing happy b-day to Bob Davis. She also mentioned she is here to promote Mary j Blige's domestic abuse charity. If it was anything else, she would be back in miami enjoying the heat. She played a few songs from her new cd. answered a few questions. I didn't know she was part of this show called now explosion. The only thing I remember about it is the the theme & psychedelic special effect. She answered mine about her association with the do you want to get funky with me album by peter brown, she was a featured singer (that was her singing the hook on dance with me).
Here's a little know fact about Betty Wright. She was singing professionally since she was 11. Discovered George & Gwen McCrae, her sister was the background singer on "That's the way i like it." She helped mold the TK Records sound of 70s. She now works with acts like Snoop & Joss Stone. These were the song we listened to.
I shouted out for her to play "Girls don't do what the guys do." Instead, she played this song called "Hollywood": an updated version of that g.d.d.w.t.g.d. tonight again is a more to date up of tonight's the night. Its a nice romance steppin song. Baisden should play this on his show. Then she sang this song called, "GO." it's a song on domestic violence. Before she sang it, Ms. Wright said the Grammy people heard & threw it in the ballot for r&b female song of the year. it I wonder if Kiss or Bls will play this? Or if Mary J will leave happy music and come back and sing this? The night wasn't over, remember i mentioned women were not going to be happy if she going to sing one song? Well, they weren't: ) .
They were like, i paid $20.00. I want hear another song. she said if folks would contribute to the mjb fund, she would do one. A lady gave her 50 bucks to do "Clean up woman." She sang it & most of the crowd was happy. It was an interesting night & i was not disapointed. thanks y'all : )
–Baron Keels
Here is a little backround, in case some of yall may have forgotten…
S-CURVE RECORDS SIGNS SOUL/R&B LEGEND BETTY WRIGHT FOLLOWING 2011 GRAMMY NOMINATION FOR UNFLINCHING NEW SINGLE "GO"
SONG'S FRANK LOOK AT DOMESTIC VIOLENCE EARNS WRIGHT BEST TRADITIONAL R&B VOCAL PERFORMANCE NOD
Soul/R&B legend Betty Wright has signed with S-Curve records following a 2011 Grammy nomination for her bold new song "Go!" in the Traditional R&B Vocal category. Recorded live and clocking in at ten minutes long, the song takes a gritty, unflinching and ultimately courageous look at domestic violence.
Wright is working on an album in her hometown of Miami that S-Curve will release later this year, featuring guest appearances by Lil Wayne, Snoop Dogg, Joss Stone and others. She wrote and produced "Go!" in addition to performing it.
S-Curve Founder/CEO Steve Greenberg said "S-Curve is thrilled to have Betty Wright on our roster and honored to be able to release her Grammy-nominated single 'Go!' The song contains a powerful message against domestic violence, which is delivered forcefully by the legendary Ms. B. Having worked closely with her in the past on Joss Stone, Tom Jones and Diane Birch, I'm happy we are finally getting to work with Betty on her own album."
This is not the first collaboration for Wright and Greenberg. In 2005, they were nominated for a Best Pop Album Grammy, along with co-producer Mike Mangini, for their work on Joss Stone's 'Mind, Body, and Soul' LP. The three teamed up again in 2008 to produce two tracks on Tom Jones' acclaimed album '24 Hours.'
Betty Wright, a 14-time Grammy nominee as a writer, artist and producer, including a Grammy win for Best R&B Song ("Where Is The Love"), has been an R&B trailblazer for over 40 years. She released her first hit, "Girls Can't Do What The Guys Do" at the age of fourteen and recorded her million-selling signature song "Clean Up Woman" at age eighteen. She was the first female artist to achieve gold record sales via her own record label, Ms. B Records. She has collaborated with everyone from Stevie Wonder to Alice Cooper, toured with Bob Marley, and has done vocal production for the likes of Gloria Estefan, Jennifer Lopez, and Joss Stone. She served as vocal coach on P Diddy's MTV series "Making The Band." She continues to mentor new talent to this day.
So come on out and hang with us….MEET BETTY WRIGHT (live & in color)
7:30pm to 8:30pm
Blillie's Black Harlem, NYC
271 West 119th Street
New York, NY
between St. Nicholas Ave. & Frederick Douglass Blvd.
http://www.billiesblack.com —————–
Bob Davis
earthjuice@prodigy.net
609-351-0154
——————
Co-Founder www.soul-patrol.com
Blues, Hip Hop and Soul Music Director www.radioio.com
——————-
Betty Wright Update – "Still Cleanin' Up"


by Jason Michael
When people think of Betty Wright, they automatically think of the 70's. That era of old school Funk and Disco that brought "The Clean Up Woman" onto the scene in a big way. But Ms. B's song didn't end there … it was only just beginning.
She ushered in the 80's with a controversial smash duet, "She's Got Papers On Me," with Richard "Dimples" Fields and a new contract with Epic Records. The first Epic single, "What Are You Gonna Do With It," was produced and co-written by Stevie Wonder who asked Betty to contribute vocals to his "Hotter Than July" album. The result: Betty is distinctively heard singing along side Michael Jackson on "All I Do" and as a part of Stevie's wonderful tribute to Martin Luther King, Jr., "Happy Birthday."
And speaking of the Jacksons, much of Betty's second Epic album, "Wright Back At You," was produced by Marlon. Unfortunately, it had the misfortune of being released on the same day as Michael's "Thriller." It's not too hard to figure out which one got the push. Still, Betty, a licensed and ordained minister, believed that "all things work together for the good of them who love the Lord," and kept right on goin'.
1986 saw the release of the "Sevens" album on First String, but it was in 1987 that things really started movin' on the fast track again. Betty went about the business of taking business into her own hands and established her own production, music publishing and record companies. This shrewd little move gave Betty "No Pain, No Gain," and the distinction of being the first African American female to have a gold record on her own record label. And it was still no indication of what was to come.
Betty ushered in the 90's with her third album on Ms. B Records but had precious little time to promote it. Affectionately known as the "Queen of the Miami Sound," in 1991, Betty was called upon to help new Miami royalty Gloria Estefan get her voice back in shape after her tragic bus accident. During this time, Betty contributed vocals to nine of the tracks for the "Coming Out of the Dark" album and is seen in the video for the song, both the English and Spanish versions, directing the choir.
In addition, Betty did a stint backing Gloria on the road during her European tour to support the album. In 92, Betty found herself on the adult contemporary charts with a remake of the old Champaign song, "How Bout Us" with Grayson Hugh which was featured in the soundtrack to the movie "True Love."
At about the same time, Betty ended up in court! Well, sort of. You see, Color Me Badd was just reaching the top of the pop charts with a little ditty called "I Wanna Sex You Up." In addition to stealing the theme and bass line of Betty's classic "Tonight is the Night," they had even stolen her voice as featured on her 1978 platinum selling "Live" album.
After a very nasty court battle, Betty walked away with 35% of the writer royalties for the song. This sparked a renewed interest in Betty and her music, as her 70's classics began popping up on Greatest Hits albums and compilations everywhere. To date, "Tonight is the Night" has been sampled by not just Color Me Badd, but Candyman, Tupac Shakur, Snoop Doggy Dogg, Kriss Kross and countless others, while the original version is currently available on more than a dozen CDs in stores now.
And it's not just about what Betty's done … it's what she's still doing. Her fourth Ms. Records album, "B-Attitudes" was released in 1994 to critical acclaim and she appeared just last year on "Regatta Mondatta – A Reggae Tribute to the Police" as well as the soundtrack to "Speed 2" with a remake of "Every Breath You Take." She continues to record and perform live all across the world, including with buddy Bruce Willis as part of the Planet Hollywood Grand Opening Revue which has taken her as far as Amsterdam, Paris and Berlin.
Finally, when she can find time, she's still in her home away from home, the recording studio, working on tracks not just for herself, but for others. She's recently produced fellow old schoolers Millie Jackson and Ronnie Laws and contributed vocal production to the likes of Jon Secada, Enrique Iglesius and Jennifer Lopez.
Yes, no doubt about it, Ms. B is still 'cleanin' up!
© 1998 – Jason Michael

Subject: BETTY WRIGHT

A consistently strong presence on the Miami music scene throughout the '70s and '80s, Betty Wright was just 15 when she cut the Top 40 "Girls Can't Do What the Guys Do". A child gospel star who switched to R&ampB at age 13, she put the Miami scene on the map in 1971 with the #6 hit "Clean Up Woman", notable for its prominent guitar riff and Wright's swaggering lead vocal. She won a Grammy in 1974 for "Where Is the Love?" (not to be confused with the Roberta Flack/Donny Hathaway tune of the same name). She collaborated with Stevie Wonder in 1981 on the Epic hit "What Are You Gonna Do with It?".
A little Miami Soul for ya !!
I know that we have talked about Betty Wright before…..butI just recently picked up on this one & its da BOMB !!!
It was first released in 1978, this is one of the great "lost" albums of '70s soul!


Betty Wright: Live

1. Lovin' Is Really My Game
2. Tonight Is The Night
3. A Song For You
4. Clean Up Woman Medley: Clean Up Woman; Pillow Talk; You
Got The Love; Mr. Melody; Midnight At The Oasis; Me And Mrs.
Jones; You Are My Sunshine; Let's Get Married Today
5. You Can't See For Lookin'
6. Where Is The Love

Betty's a regular at the New Orleans Jazz & Heritage Festival, and she's still got it.


I have been asked many times in the chat room what my favorite song is, & the truth is …I don't really have one. However if I did it just might be the live version of "Tonight Is The Night" which appears on this CD. Does she do the song at the Heritage & Jazz festival ?


"I'm nervous & I'm trembling waiting for you….."

Will have to look for this. I've never seen her perform live and don't ever recall seeing her on TV….hmmmm strange.
"Tonight is the Night" brings back a lot of memories…not to be divulged here……LOL


"I'm nervous, I'm trembling. Waiting for you to walk in I'm trying hard to relax, but I just can't keep still".

I "used to have this lp"..well you know that sad story !!
But your right..It is the Bomb !! Tonight is the night is the jam…but I really like the live version of clean up woman as well…Do you know if Betty Wright is still recording ??


This song has got to be one of the most honest & complete expressions of "makin love" that has ever been laid down on wax..


I want to thank you love……Ive got to thank you…
I LOVE YOU and I know it…….and I…..aint too proud to
show it
Cause I LOVE YOU……baby….and I NEED you….baby
I want you my LOVE….my LOVE my….my…my …..baby
Ill never forget tonight….no….. Ill never forget tonight
Cause YOU make me feel so good & I LOVE ya …baby
You make me feel……..REAL GOOD !!….and I LOVE ya
…baby
Cause ya gave me…..(2 sticks on drum) UH UH…..PURE LOVE
…..yeah ………………. (3sticks on drum) UH UH
UH…..PURE LOVE

I LIKE THAT BABY…. (2 sticks on drum) UH UH…..PURE LOVE
I LIKE THAT SUGA…. (3 sticks on drum) UH UH UH…..PURE
LOVE
THERES NOTHING PHONY BOUT IT….. …. (3 sticks on drum) UH
UH UH…..PURE LOVE
YOUR LOVE…..I CANT DO WITHOUT IT….. …. (3 sticks on
drum) UH UH UH…..PURE LOVE

—Betty Wright (1974)

I see Betty Wright every year and she just gets better and better. We have a festival here in Miami every year celebrating the Bahamian influence in Miami and she seems to always be invited back. Not only does she sing R&ampB you should hear her sing Gospel. The lady had a beautiful voice. I love her remake of I Found That Girl by Jermaine Jackson with the exception she sang I Found That Guy. I also like The Best Girls Don't Always Win. That was one of her first songs. I remember seeing her when she first started out. One of these days the world will find out just how great she really is. She has more talent than what she has displayed. She'll have another hit someday in the future and everyone will get a real taste of what she's capable of doing. I guess I hear her sing so much every year that I just know she will do it someday soon whether it is R&ampB or Gospel. Heard her do the Gospel music and she can really sing it. Who knows!!! Maybe Gospel is where her voice belongs.


It sounds like Betty Wright is an institution down there in Miami. I was always surprised that she ever became a bigger star, has she always stayed "close to home" ?
Wasn't Betty hooked up with Clarence "Blofly" Reid ??
Are there any other groups that Betty is producing ??
Based on what you are saying, Betty Wright sounds like a pretty diverse & talented lady !!


She has always been a fixture here in Miami and it seems she always will be. Staying close to here family apparently means a lot to her. Besides the fact that she is a native Miamian.


If my memory serves me correctly she started out as a teenager singing. I first heard her on a City of Miami park singing Girls Can't Do What Guys Do. I have been a fan of hers since that day and always will be.


She is producing other groups but because of the fact that I had just finish serving 150 Sr. Citizens lunch during the Bahamian Festival and was tired I didn't get to hear them up close and personal so I can't tell you who they are.If memory serves me correctly I think she was married to Clarence Reid. I do know they were hooked up musically in the beginning right here in Miami. Seems Betty just loves Miami. Wouldn't you say?
Knowing the style of music Betty sang and the sound of the music you decide. She is a carbon of her mother. Same style and sound. Betty is a lady of many talents. Like I said if you ever hear her sing Gospel you would realize that she possess a lot of talents. Who know what she may do in the future. I would personally love to hear Betty sing Gospel if just for one album.


It's normally around the first part of June. We have been celebrating our Bahamian roots for the past 21 years. Many street vendors and much fun. They have a great big street party here. The King or homever the VIP is is usually an actress or actor. This year we had Andre Dawson of the Miami Marlins Baseball team (Hometown talent) and Sherman Hemsley was here also. Miami was settled by many Bahamians
in the late 1800's and they helped to build a large portion of Miami along with settlers from the Carolinas and Georgia. They brought many of their cultures to this area. My maternal family settled here from the Bahamas. Maybe next year we can have a Prodigy Chat Party here the same time as the festival. Just an idea.


I bought this album when it came out in '78. It was a huge hit in the south!


Sounds like a wonderful idea to me !!!! Maybe we can get together and chat about this some more.. Im sure Ill be needing a vacation by then !! lol Hey and maybe you can even talk Nightrain into being your DJ..I hear he has an awesome music collection…hmmmm just a thought I think that these types of festivals are important.. its always important to carry on traditions. .especially to our children. .make them aware and proud of their heritage and culture. Much props to the Bahamian community in Miami !!!

Betty Wright started her singing career as a teenager so it's no surprise that her mother would object to her singing the lyrics of "Tonight Is The Night". They seem tame by today's "standards" but I can tell you that when I first heard this song, I was a teenager myself & I always thought they were highly erotic.

I wonder how Betty Wright's mother felt about her "little girl" hooking up with someone who calls himself
"BLOWFLY"….lol

It was a pretty big hit up north as well…..I bought it and so did many of my friends…!!
Hey….did they GRIND off of that record down south ???

Even being the "youngsta" I am I remember most of those songs…hmm prob from the parents hehe…but anyway I would love to have that one…sooo…how do I get it???

I have no idea what her mom thought but I'm sure it wasn't cool at first. Now I believe she is truly proud of her daughter. She may not be a Grammy winner or a BB Music winner but she is truly a winner in my book.

Betty has been one artist that I liked, she could have been a bigger artist. I know she still records, because I see her later albums at the record store always untouched. "Clean up
Woman" and "No Pain No Gain" have to be her two finest works.

I have always wondered what an "MTV style video" of the song "Clean Up Woman" would look like !! (& to think she was just a teenager when she made that record)

Funny you should mention "I Think I've Found That Girl" by Jermaine Jackson…I was in a used record store just yesterday and they had one of those life sized cutouts of Jermaine, from "back in the day". He was wearing a "nik-nik" shirt, bell bottoms and of course a huge fro'.

All of the girls in my neighborhood were wild for him. I was just glad when a "slow jam" like "I think I've Found That Girl" would come on so I could "make my move"…. I always thought he had a nice voice.


It wasn't I Think I Found That Guy. It was I Found That Guy and Jermaine did I Found That Girl. Bob I bet you did a lot of bumping and grinding to all those great love songs.Gonna get a chance some day to have an oldies party and pull out all the old wax and JAM.


I have a feeling that everyone who reads this BB is a "bumper and grinder" ……so be sure to invite everyone to your party !!!


Many people don't realize just how big and influential of a star Betty Wright really is. She started singing onstage in her family's gospel roup, The Echoes of Joy, when she was just TWO years old!
In addition to all the songs mentioned earlier in this thread, she had a couple of million selling disco duets n 1978 with Peter Brown ("Dance With Me" and "You Should Do It") and another big duet with Grayson Hugh in 1990 ("How 'Bout Us") from the "True Love" movie soundtrack.
"No Pain, No Gain" in 1988 was the first hit from her own Ms. B Record label, and even today she is still recording new materials. Billboard Magazine ranked her last year as the 74th biggest R&ampB act of all time (1942-1995), one notch above Millie Jackson, a woman she is often compared to, and ahead of such legends as the Pointer Sisters (#79), the Ohio Players (#80) and Chaka Khan (#81).
Even though she's been a professional singer for over 40 years, its hard to believe that Betty Wright is only 42 years old (born: 12/21/53). That means she probably still has plenty of music left to give us.

More than plenty to offer. When I see her again I shall let her know that she is highly admired and respected on the P* BB. Have to tell her she has ranked among the best there is.

I will mention the ONE song that I loved most of her, Tonight Is The Night……….nuff said!!
Not just Tonight being the night that you'll make someone your woman. Tonight may be the night that I make someone my man. That was a great song.I still remember the words. I would love to be the object of that song. To continue Tonight being the night that someone will make me their woman.

I would have to agree with you, this is one of the most erotic jams that has been done and is one of my "grinding" favorites !!

What slow songs didn't you grind to?

I still have back pains from grinding to that song, It was my favorite song by her. I still hear that song played today on the block by the street vendors selling there homemade cassettes and CD's. But the weird thing is, I never heard it played on the radio, guess they are too busy playing the top 30 songs over and over again.
Not many……..& go for the "grind" whenever I get the chance !!
You know something I was at a party in Queens about a year ago & they played the song…….I could hardly believe it. Naturally I went over and talked to the DJ who was all of about 18 or 19 yrs. old and asked him why he picked that particular song.
He told me that he put it on because he thought it was badd. Maybe there is hope yet ?

I wish I did. I'd be alright. I really would be singing lead in our choir.
Well as long as the hips still move and you can still try it then go for it. Slow jams are the best whether you are dancing close or just listening to t hem.
Also there is nothing wrong with holding up walls at parties I did it and I'm not complaining.
One reason we are hearing that song alot more these days is because I heard a song…not sure if it was a rap or R&ampB…that took samples from it. I am not sure what the title was…but I know I was not all that impressed with it. If your gonna borrow from other records at least make it sound good. .LOL. But it did bring the original out the closet. Its amazing how many songs we have forgotten, but I see this BB is bringing them all out again, I hope you continue doing this BB for a long time. Thanks for all the info you've giving me so far and the music stores will thank you too for all the money I spent. .LOL!!
If your already singing in the choir then I am sure you will get that lead spot sooner or later. Keep hope alive and I will be sitting in the back wavin at you like a madman screaming "You Go Girl" .
Our ushers don't drag them out. We let them enjoy themselves. You should hear Betty Wright sing gospel. I'm telling you she is bad. I've heard her sing gospel more than once and the girl got it going on. She was totally awesome. I watched the group she was singing to really
enjoy themselves. It was a group of elderly people and they were really enjoying themselves about as much as I was.
Anytime you wanna hear me sing lead I wll learn a song and sing it just for you.
I have a lot of her old songs so anyone would do me good especially now.

I never knew Betty sang gospel, does she have any gospel on CD? I am guessing that she is a regular at this church, if yes..then its been blessed to have such a wonderful voice in there, I am sure the choir is just as good too. I am also happy to hear the ushers are not practicing to be bouncers .
Tonight is The Night would be the one I choose since that particular song I remembered the best by her.


We encourage strong opinions on these matters because the music itself for most of us is intensely personal and for many of us is associated with a particular time, person or events that have had impact on our lives. So…….."it's all good" !! For example: I have been pleasantly surprised that a post on Betty Wright would get over 30 replies. After all, she is relatively obscure. However her music has touched a lot of folks, because it is so personal.
I'm glad that we have a place like this to discuss music on this level.
Betty Wright is obscure to most of the younger generation but surprisingly a lot of them do listen to the music, thanks a lot in part to the radio stations playing them as well as all the music artist who help bring those same songs back. lthough I have a problem with my godson never seeing a actual record player before .lol. But yeah…its all good!!!!!! And the information superhighway which brings everyone just a lil closer together to see how the other half live……….errrr…what was we talkin about???…Oh well….just keep the Urban Sounds BB going
and maybe we all will just spend a little more money at the music shops . Cause I sure is!!!!