Classic Soul – GOSPEL-BLUES PIONEER ROEBUCK POP STAPLES IS DEAD AT 84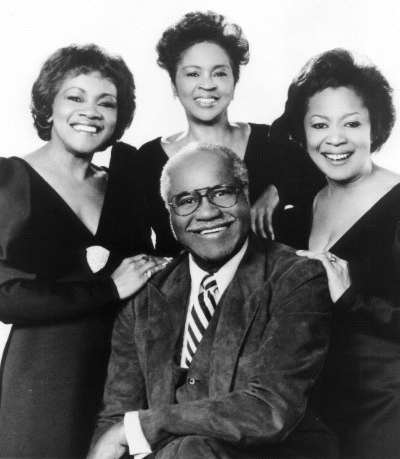 GOSPEL-BLUES PIONEER ROEBUCK "POP" STAPLES IS DEAD AT 84
I got this press release via email, written by from Soul-Patrol member Bill Carpenter.
The picture of Pop's Staples is from the 1995 Jambalaya Jam in Philly, when I saw the Staples Singers perform. I don't know what it was, but something possessed me to move close to the stage and take a couple of shots of Pops Staples all by himself
I'm glad that I did 🙂
All I can say is that we are losing our legends far too quickly
"Respect Yourself"
Bob Davis
=====================================
GOSPEL-BLUES PIONEER ROEBUCK "POP" STAPLES IS DEAD AT 84
Patriarch of First Family of Gospel Broke Barriers for Gospel Music in `60s, `70s
Long before the Winans, the Staple Singers were considered the first family of gospel. Their founder and leader, Roebuck "Pop" Staples, died at 6 a.m. this morning. He would have celebrated his 85th birthday on December 28th.
The Staple Singers were the first gospel group to crossover to the pop and R&B charts. A father and his children, the group was defined by Pop Staples' bluesy guitar, Mavis' deep alto and the group's thick harmonies. Their R&B styled pop message songs of faith and brotherhood made them top draws during the 1970s. Pop Staples' bluesy, Delta guitar styling earned him fans such as Eric Clapton, Bob Dylan and B.B. King.
Staples had recently fallen while taking a walk near his Dalton, Illinois home and suffered a concussion. He had been recovering at his home. "The last thing Daddy said to us when we left his house last night was I'll see you tomorrow," Yvonne Staples, his daughter, said. "This is totally unexpected, but the nurse said he went peacefully this morning and I guess that's all you can hope for in a situation like this."
"I don't think he was appreciated for his skills as a guitarist or singer," said soul music historian Robert Pruter, author of Chicago Soul. "People talk about Mavis being the core of the group, but Pop had an incredible, engaging gospel voice. When he sang lead on a song, it was just as good to me. Pop is responsible for creating what I think is the most original gospel group that emerged from the post-World War II era. He blended the country-blues guitar with Mavis' deep contralto to create a sound very different from all the other gospel groups of the time. When people heard a Staple Singers record, they knew it was a Staple Singers' record."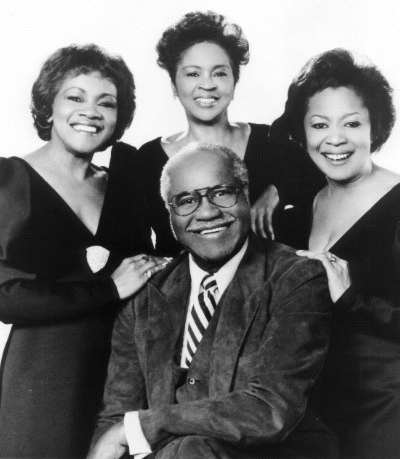 Born in 1915 in Winoma, Mississippi, Pops was the baby of a large brood. Pops grew up on the blues of Ma Rainey, Blind Lemon Jefferson and Barbecue Bob Hicks among others, and taught himself to play blues guitar. However, he joined the Golden Trumpets gospel quartet in 1931 and moved away from secular
blues music. In 1934, he married and had his first child Cleotha. Then, they moved to Chicago in 1935 to make a better living. In Chicago, Staples sang at local churches with his brother Rev. Chester Staples.
"I was a Christian man," Staples once said. "I figured blues wasn't the right field for me. My family was a real religious family. There were 14 of us. In the evening, when we used to get through working in the fields picking cotton, we didn't have no amusement but to sing to ourselves. We didn't have
no radio, no television, nothing like that. That's the way my family got started singing. I took it from my father's family and brought it to Chicago with my own family. I knew how to get harmony and I taught each one. I'd hit the guitar string where they were supposed to sing and they caught on."
Staples assembled his kids Pervis, Cleotha, Yvonne and Mavis and they made their first recording of "Sit Down Servent " for Chicago's United Records in 1953 and had a local radio show on WTAQ in the Wedgewood Tower. The record caught the attention of Chicago's Vee Jay Records which signed them to a national recording contract. In 1956, they scored one of the first gospel million-sellers with Staples' composition "Uncloudy Day" which has been recorded by scores of performers since. They scored further southern quartet-styled hits with "Too Close", "Will the Circle Be Unbroken" and "This May Be the Last Time" which was covered by the Rolling Stones. They recorded
for the label through 1962 when they moved over to Riverside Records and then, to Epic Records. There they recorded more folk-styled gospel and protest music such as Stephen Stills' "For What It's Worth" which became their first pop hit.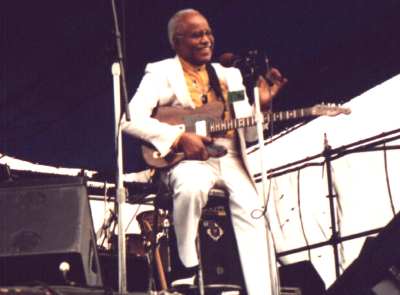 After meeting Martin Luther King Jr. in Birmingham and seeing him speak, Staples told his family: "If he can preach this, we can sing it." The Staple Singers moved to include protest songs in their gospel repertoire. While watching the desegregation of Central High School in Little Rock on television, Staples was inspired to write their protest classic "Why Am I Treated So Bad." After the Staples joined Stax Records in 1968, they adopted a more commercial sound and were heavily marketed to mainstream pop and rhythm and blues radio. After a few false starts, they hit pay dirt with Top Ten hits such as "If You're Ready (Come Go With Me)", "Respect Yourself ", "Touch A Hand, Make A Friend," "Heavy Makes You Happy" and "I'll Take You
There" which has received a second life through numerous covers by BeBe & CeCe Winans and recently via General Motors commercials.
In 1975 the Staple Singers, who had previously been criticized by the church community because of their success in the pop market, really caught the wrath of the church when they cut Curtis Mayfield's sensuous "Let's Do It Again" tune for a Bill Cosby-Sidney Poitier movie of the same name. The double
platinum single was the biggest selling single in the history of Warner Brothers Records up to that time. While at Warner Brothers, Staples helped jazz guitarist George Benson get a recording contract with the label.
As the disco movement took over in the late 1970s, the Staples recorded for Warner Brothers, Private I and 20th Century Fox with no major hits. There was a glimmer of a comeback when they released the dance track "Slippery People" in 1984. The song was a Top 20 R&B hit and a club smash. Their last album as a family was 1985's eponymous album that was a collaboration with the Talking Heads' David Byrne.
During the eighties and nineties, the group performed together while Mavis recorded solo for the Artist Formerly Known as Prince and Staples made two acclaimed solo cds for Virgin records' Pointblank label. He was working on a new album at the time of his death. "He was a gospel music icon," says Bishop Carlton Pearson, who has recorded several traditional gospel albums. "He was a great man who lead a wonderful family of powerful communicators of the Gospel in music. He will be missed."
In 1992 the Staples received the Rhythm & Blues Foundation's Pioneer Award.
In 1994 Staples received his only Grammy award for his cd "Father Father" and he was honored along with Bill Cosby and Florence Henderson for being a positive parental role model at the National Parents' Day Awards at the U.S. Capitol. In 1999 the Staple Singers were inducted into the Rock and Roll Hall of Fame by Lauryn Hill. During his acceptance speech Staple received a standing ovation from celebrities such as Danny Devito, Eric Clapton and Natalie Cole when he thanked the Hall of Fame and said, "Always hold on to your dreams and whatever you do don't give up! See what I've done after all these years."
Staples is survived by his children Cleotha, Pervis, Yvonne and Mavis Staples. His wife, Oceola, and daughter, Cynthia preceded him in death. Funeral arrangements are pending.
For more information, contact Bill Carpenter,
CarpenterBill@CapitalEntertainment.com
or
Vincent Young,
YoungVince@CapitalEntertainment.com at (202) 986-0693