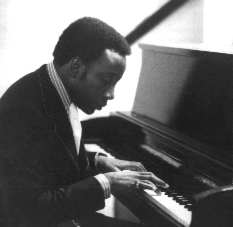 Subject: JERRY BUTLER DISCUSSION

Jerry Butler is one of the few "soul men"who were around at the beginning of the Soul explosion of the late 1950's & early 60's and managed to retain his talent & poularity thu the "disco years. . Jerry started his carrer as a member of the Impressions along with Curtis Mayfield in 1958 and they scored a big hit with "Your Precious Love" (written by Jerry Butler).
Jerry Butler left the Impressions and had his first solo hit in 1960 with 'He Will Break Your Heart'. He
then had a succession of hits for the Black owned VeeJay label, including 'Make It Easy On Yourself' (covered by the Walker Brothers) and 'I Stand Accused' as well as a couple of successful duets with Betty Everett, 'Let It Be Me' being the best
example. These early hits can be found on "The Best Of Jerry Butler" on the Rhino label.

Butler moved onto Mercury in 1966 and a second phase of his career began. He hooked up with Gamble and Huff and had yet another string of successful singles – 'Never Give You Up' (my personal favorite !!), 'Hey Western Union Man', 'Only The Strong Survive' and 'What's The Use Of Breaking Up' are just a few; two wonderful albums also ensued, "The Iceman Cometh" in 1968 and "Ice On Ice" in 1970 . These songs were massive hits and also served as my introduction to Jerry Butler and his music.. All this excellent material is available on the compilation "Iceman – The Mercury Years". Throughout the 70s and 80s he continued to recordwith both Philly International & Motown. Today Jerry Butler serves as a political force in the city of Chicago where he does quite a bit more than just "talk loud & say nothin" !!
You have to remember Jerry Butler's hit Ain't Understanding Mellow. I have started a Jerry Butler Collection. He is one of my favorites. Let you know how my collection is going.

1. "What's the use in Breaking Up"
2. "Moody Woman"
3. "Never Gonna Give You Up"

Jerry Butler was a badd MF !!!!!!!!

You are so right Jerry Butler is a bad mother……..
I love his music. I have to let you know how my collection is going one of these days.

I wonder how many know that Jerry is now a city official in Chicago now?
What is your opinion of musicians getting involved in politics?

Jerry Butler, now there's a man with a voice. Step back Barry White….sorry you to Issaic Hayes 😀 He could croon to the moon in June and make me swoon anytime.

Some can take their words from their songs about what's happening in the world and apply them to the things that are screwing up theis world and try to find a solution. You know some of their music is politically accurate. A good example of music speaking about the problems in the world and what we need to do is music done by the Late Great Marvin Gaye. Inner City Blues Makes Me Wanna Holler, What's Going On and Others.

I agree with what you are saying, and of course there are many examples of this (with Marvin Gaye being just one).
What I find most interesting about Jerry Butler is that he didn't just sing about it, he actually went and did something about it, by becoming a part of the political process. For that I applaud him !!!

I too would like to know what kind of job Jerry is doing. I'm just glad to see that someone has taken their words and using them to make a change or using them to try and make a change.

Jerry Butler (the Ice man) is alive and well. He's still touring, every year, and he's also a Commissioner on the Cook County Board in Chicago. Jerry Butler is, and always has been a gentleman.
He's also one of the "Big Wheels" with the Rhythm and Blues Foundation, which has done more for Black Entertainers than anyone, and whose mission is preserving soul, and rewarding the pioneers of this music who paved the way for your new stars. Most of the funding for the Rhythm and Blues Foundation comes from your record companies, who stole and raped the pioneers for years. I guess this is their way of "giving it back", sorta of like putting a band-aid on a wound.

mmdells
Does anyone know if Jerry Butler ever recorded a live album? I'm listening to my "Ice Man" tape as I type which I haven't played in a long time. The brother is sooo bad!! I've seen him perform a number of times but the show that stands out for me was one of the concerts he did with Patti Labelle in the early 80's at the Winter Garden Theatre on Broadway. Jerry came out first. I wasn't sure how it was going to go for him because there were so many young white people there with blue, orange and green hair. I didn't think most of them knew anything about The Ice Man. Well if they didn't know they soon found out. Jerry came out and wore the crowd out. He told stories about his life and career, stood there in his tuxedo and just crooned his heart out. He left to a standing ovation. Patti came out and went on to say the most wonderful things about him (she also claimed to be a much better poker player than he is. She said she'd proven it to him many times between shows throughout the years). I loved it.

Ron
DOO WOP's `Ice Man' Looks Back At 50 Years Of Singing In Harmony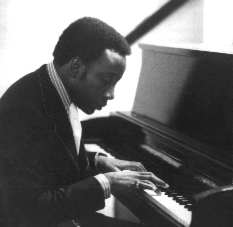 JOHN ROGERS, Associated Press Writer
Friday, December 3, 1999
Breaking News Sections
(12-03) 09:58 PST LOS ANGELES (AP) — Growing up in Chicago in the 1950s, Jerry Butler used to think he and the Impressions had all but invented DOO WOP, that distinctly American style of harmony singing that came to life on big-city streets.
"We used to think that because we were in Chicago that this was the home of street-corner singing," Butler, rock's original Ice Man, recalls with a chuckle.
"But we'd never been to New York or Pittsburgh or L.A. When we finally got there, we found out that the kids in L.A. were just like the kids in New York and the kids in Chicago. They were all singing on street corners."
And they still are, adds Butler, who with help from a score of musical groups with familiar names like the Penguins, the Platters and the Del Vikings, brings the sound of 1950s harmony singing back to life this month on a PBS special, "Doo Wop 50." (It airs on many stations tonight at 9 p.m. EST.)
As the show's title implies, it's been nearly half a century since harmony singing moved out of the barbershops and onto urban street corners all across post-World War II America.
Thus those street-corner kids aren't kids any more. Waistlines have thickened; hairlines have grayed or receded or, in some cases, vanished altogether.
But when Gene Chandler proclaims he's now and forever the "Duke of Earl," when Platters founder Herb Reed reiterates that he's "The Great Pretender," when the original Del Vikings reunite for a few more "Dum De Doo Wahs," it's 1955 again. Or 1960. Or 1970. Or whenever it was that you first heard something like Butler, Curtis Mayfield and the rest of the Impressions singing "For Your Precious Love."
Not that new DOO WOP singers haven't come along since the 1950s. Butler, 59, notes that groups like 'N Sync and Boyz II Men are carrying on the tradition well, and it wasn't too long ago that he caught the '80s rock group Huey Lewis and the News singing a capella.
"And the gospel groups now have adopted what was always there in DOO WOP," he says. "Singing without instrumentation — making harmonies, syncopations, vocal characteristics carry the day."
But "Doo Wop 50," filmed during a concert at Pittsburgh's Benedum Center, offered a rare chance to bring back the genre's original singers, some of whom had drifted into obscurity, even if the names of their groups had not.
"The one thing we tried to do in `Doo Wop 50′ was have as many members of the original groups present as possible," says Butler, the show's host. "That's why we used Herb Reed's Platters, as opposed to another group of Platters I recently met on an airplane, who were young enough to be my grandchildren.
"There are six or seven different groups out there today calling themselves the Platters," Butler says, noting that in the early days of DOO WOP many of the form's creators didn't know enough about the music business to copyright their names.
"Same thing with the Drifters, the Coasters," he says. "And it's really tragic."
Tragic perhaps, but not really surprising, given the innocent, freeform way the music came about, says Butler, who lost one of his own early songs to another group from the neighborhood that recorded it without him.
In his case it was a blessing in disguise, as the group's members felt so badly about what had happened that they put Butler and his boyhood pal, Mayfield, in touch with a couple of up-and-coming musicians, Richard and Arthur Brooks, who had just moved to Chicago.
The result was the Impressions, a group inducted into the Rock and Roll Hall of Fame in 1991.
The Impressions, who were among the precursors of soul music, began like most DOO WOP groups, Butler says, singing on street corners and in church.
"When most of the groups started they didn't have instruments," he said. "So they used voices as instruments. The bass singer would sing a bass line, the tenor would sing what a saxophone might play and the lead singer would sing the lyrics.
"But then when they'd go to perform it in a studio, the producer would say, `Let's use a real piano. Let's use a real guitar and maybe throw in a real saxophone."'
The result was DOO WOP, a mixture of a capella and instrumentation, often powered by a syncopated vocal beat that came out sounding like, well, "DOO WOP."
It was a music that seemed to appeal to everyone, and even in the 1950s, Butler notes, many of its groups were integrated.
He chalks that up to the big-city neighborhoods they come from, where blacks and whites often lived close together. There, people who had learned to sing in church or school would share the same corner when it came time to harmonize.
"Why?" asks Butler now. "Because they all enjoyed playing the music. And so the music transcended the community."

Click here to enter your suggestions and feedback