Classic Soul – Otis Redding,

Classic Soul – Otis Redding, Otis Redding, Otis Redding, Otis Redding, Otis Redding, Otis Redding, Otis Redding, Otis Redding, Otis Redding, Otis Redding, Otis Redding,

Album Review: Otis Blue: Otis Redding Sings Soul
(Classic Soul)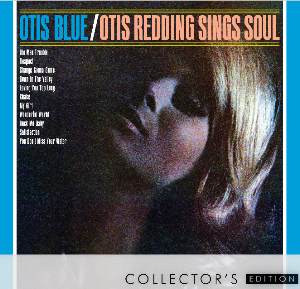 OTIS BLUE: OTIS REDDING SINGS SOUL—-THE COLLECTORS EDITION is an expanded package of Otis Redding's 3rd Album done back in 1965. It's a 2 CD set containing the original Mono and the original Stereo mixes. These two versions ALONE would be worth having as a "Collector" of the music timeline of the development of Soul on the American Pop Music scene. HOWEVER…..this package goes NOT "A" step further….NOT 2 steps further…..but….a THIRD and a FOURTH step further!!!!!
We have all gotten used to the "Bonus Tracks" on these re-releases. That's just that "A" step further. "I'M DEPENDING ON YOU"("B" side to "I've Been Loving You Too Long") and "ANY OLE WAY"( "B" side to "Satisfaction") serve as the "Bonus Track" we are accustomed to that weren't a part of the Original release. What they have done as a "Second" step further is doing a Mono Mix of the Stereo versions of "I've Been Loving You To Long", "Respect" and "Ole Man Trouble". They have also a 1967 version of "Respect" and a recorded Mono Mix Live version of "Shake". That's the Second step. Now the value of these are relative to what your "ears" perceive as "quality". The good news is they are ALL done very well. If you're of the persnickety or you are "techno-savvy" and convert these tracks to your mobile vehicle of choice, iPod or MP3 Player, you have choices of Mixes to convert (although converting this entire package to MP3 wouldn't be a bad thing).
The contents of Original Production are an excellent one…AS IT WAS! This album was the "mark in the sand" for Otis Redding as the unique talent that he was. The original version of "RESPECT", his version of "SATISFACTION" and the "Crown Jewel" at the time, "I'VE BEEN LOVING YOU TOO LONG" were plenty enough to say, "Hey!!! This is alright!" But intertwined with these cuts were some well selected covers that "The Big 'O' " shines big time. "MY GIRL", "YOU DON'T MISS YOUR WATER" and tributes to his idol, Sam Cooke, who had passed away the previous year; WONDERFUL WORLD","SHAKE" and a serious "headlock" on "A CHANGE GONNA COME", rounded out a project that, in my NEVER humble opinion, established Otis Redding as the KING of SOUL. James is The Godfather of Soul…….THIS album….in its original forms…..establish Otis as THE KING OF SOUL.
The re release of "OTIS BLUE: OTIS REDDING SINGS SOUL The COLLECTORS
EDITION…."could" have stopped right there and it would have been worth it
all….but NOOOOOOOOO!!!!! They added TWO sections of "The Big O" LIVE!!!
Disc One has him Live at Whiskey A GO-GO. Disc 2 has him Live in EUROPE!!! Now "back in the day", the quality of Live Albums were not always as "clean" as what they evolved to in later years. Not having heard the "original" live recordings, I can't say what they "were". I "CAN" say that THESE live recordings are outstanding! They make you wish you were there. The addition of "these" Tracks makes this re -release more than complete. They demonstrate what separated Otis Redding from the pack that, at the time, was dominated by The British Invasion and the Motown Machine. Later, Otis bumped Elvis in England as the Top Male Vocalist.
There are many reasons why this is a "must have" for your library if you love Soul Music from the historical to the quality of the production. But most of all…..OTIS REDDING: THE KING OF SOUL!
I was never a "big fan" of Otis Redding. I AM NOW!!!!!!
–Earl Gregory
Find out more here
NEW RELEASE: Otis Blue: Otis Redding Sing's Soul
PRESS RELEASE: Otis Blue: Otis Redding Sing's Soul
(Classic Soul)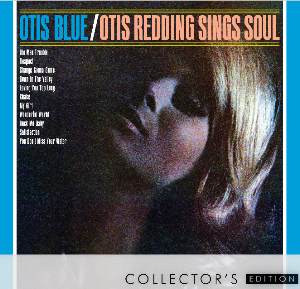 Neither Otis Redding nor any of the members of the Stax house band had any idea that they were about to make soul music history when they entered the recording studio on July 9, 1965. The big-voiced soul singer from Macon, Georgia was on the brink of breaking big when he recorded his third, full-length album in one amazing adrenaline-charged twenty-four hour period. Rhino gives "Respect" to an album most soul music aficionados call one of the greatest of all time with an expanded and remastered Collector's Edition of OTIS BLUE: OTIS REDDING SINGS SOUL.
The first disc features a remastered version of the original album in mono expanded with previously unreleased alternate mixes of "Respect,""Ole Man Trouble," and "I've Been Loving You Too Long," as well as remastered tracks from Redding's explosive live album Live At The Whisky A Go Go. The second disc contains a remastered version of the original album in stereo expanded with a version of "Respect" recorded in 1967, plus five songs recorded live in Europe the same year featuring Redding backed onstage by Booker T. & The MG's and horn players Wayne Jackson, Joe Arnold, and Andrew Love.
At the time Disc #2 of the set, OTIS BLUE was recorded, the inimitable singer was enjoying the phenomenal success of his highest charting single to date, "I've Been Loving You Too Long," a song he wrote with Chicago R&B great Jerry Butler.The sessions for OTIS BLUE represented a quantum leap for both Redding and the Stax house band of Booker T. & The MG's, Isaac Hayes, and the Mar-Key horns (the latter at this point consisting of Wayne Jackson, Andrew Love, and Floyd Newman, with Bowlegs Miller guesting on second trumpet). Whereas on many of Redding's earlier recordings he sounded tentative — feeling his way through a song — on Otis Blue he roars like a locomotive.
The 11-song album features three original tunes, including his then recent hit "I've Been Loving You Too Long," "Ole Man Trouble," and "Respect." In addition to his originals, Redding also recorded a trio of Sam Cooke songs as a tribute to the recently slain singer, who had been a seminal influence on him. Rounding out the album is a strutting version of Solomon Burke's "Down In The Valley" (whom Otis had recently toured with), B.B. King's "Rock Me Baby," label mate William Bell's quintessential southern soul ballad, "You Don't Miss Your Water" and left field covers of the Temptations' "My Girl" and The Rolling Stones "Satisfaction."
Find out more here
NEW RELEASE: Otis Blue: Otis Redding Sing's Soul
DISCUSSION: Otis Redding
(Classic Soul)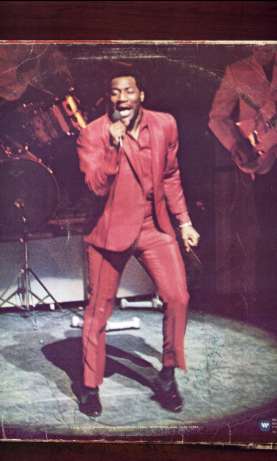 The Otis Redding Dictionary Of Soul: Complete & Unbelievable
Fa-Fa-Fa-Fa-Fa (Sad Song)
I'm Sick Y'all
Tennessee Waltz
Sweet Lorene
Try A Little Tenderness
Day Tripper
My Lover's Prayer
She Put The Hurt On Me
Ton Of Joy
You're Still My Baby
Hawg For You
Love Have Mercy
I recently found a CD on him back in June with cuts like "These Arms of Mine" , "Try a Little Tenderness", its a good
collection of his songs. Its called"The very Best Of Otis Redding" made in 1992. Check it out, I'm saw a few others
too but the price they want for oldies CD's these days made me choose just the one. If your in the NY area, check out
the Virgin MegaStore in Times Square, they have a good collection.

I wonder just how many of some of the people reading this board realize just how "large" Otis was ???

He literally turned the world upside down with his performance at the Monterey Pop Festival (along with Jimi
Hendrix) and became one of the first true "crossover artists"

I have checked out that Vigin "superstore" in Times Square and damn near got lost in it ….:)
….back to Otis for a second….
Just speculate for a moment an take a guess at where his career would have gone….had he lived ?

I…. occasionally behaves like a .."TRAMP"

Haven't heard it but once I listen to it I'll pass along my thoughts of it. Gotta be bad. Otis was bad in his day.

Do you remember " Sitting On The Dock Of The Bay" ?? There was a time that if it wasn't Otis, it won't real!!!!

I love Otis. He's one of those artists, like Louis Armstrong, who can fill me up with so much joy that I sometimes get tears in my eyes from being so overwhelmed. I have the 4-CD box on Rhino/Atlantic and all his singles and b-sides in the first Stax/Volt box–never can get enough of those sets! Dig the "Ultimate Otis Redding Live Show" disc in the Rhino box… man, that guy must've been incredible to see performing in person!

I am sorry to say I never got to see him in concert, but living in the south for many years let me hear music I doubt I would of heard living in NY….and Otis was definitely one of my favorites. That's why now I go out my way to look for music by him and others like him. Those were some serious tunes back then and still are today. There seems to be a growing trend of musicians who are trying to keep it alive or for some…to try and bring it back like the group "Solo"and a few others (thats probably why I wore out that CD playing it to death)

Sittin On The Dock was one of my favorites, but there were quite a few others too, Bob mentioned quite of few of
them and thanks to him I will be seekin out some more of his CD's. When will they start makin the "Mega CD" that will
hold about 50 songs..LOL. I am running out of room, I may have to start gluing the things to my wall in order to make
more room. (your paying for my next bunch of CD's, this board is putting a strain my wallet!!!!!)

I agree…….I also have Solo's album and they do have a feel for the music of that era.

Btw – I first got hip to Otis listening to WWRL as a kid in NY….so the music certainly did make it up "north" !!

LOL…..your absolutely right……..just talking about this music up here in the Urban Sounds BB has certainly put a
"dent" in my wallet as well !!
Have you checked out any of the Otis Redding compilations yet ?

I feel that the first three discs of the Otis box on Rhino are superb, and the packaging is snazzy as well. However, I take issue with the fourth disc, an attempt to create Otis' "greatest hits live." This disc unnaturally strings together performances that took place years apart, as if they were all part of the same concert. Otis sounded great in '62 and in '67, but his sound changed as time progressed.

You were lucky, I grew up in the boondocks of Va. We only had one soul station which was all of 50-60 miles away the local radio stations was country and only played soul between 10-11pm then went off the air. If it wasn't for my friends and alot of house parties I would have been very deprived as a kid..LOL.

Besides for the one CD I have The Very Best Of Otis Redding made in '92 and a few mixed tapes, its all I have. I am trying to stay away from the Virgin Megastore cause I am getting a little tired of signing my paychecks over to them. I am quite sure they had everything he ever made over there. Make it easy on me, give me some album titles by him so I know what to look for instead of trying to buy the lease to the place everytime I go there

Thanks for the info, I will stay away from that particular CD. I would like to have a live version of his songs, do you know of any other concert CD's that is true to his work?

I have a friend that has a serious collection of Otis songs and he is going to copy all his music for me. He has all his original albums. Really happy about that.

I really enjoy the fourth disc in the Rhino box. Sure, the performances span a few years, but the music sequencing flows well and the excitement never lags. Plus, I think it's interesting to hear in one set just how his live groups developed through his time with Stax. If there are particular performances that really grab your ear, the liner notes tell you exactly what albums everything comes from so you can go check those out, too. It's not like they're trying to deceive anybody.

Ok….I'm back, thanks to strong willpower, I was able to keep myself away from the music stores this week, but keep it up and I will have to bill the board leader when I do run rampaging thru The Wiz…Cocoanuts….Tower Records…which ever one will let me in the door 1st.

Now I know you're going to go tippin' into that store this weekend, so don't fight it,,,,, Otis is counting on ya!! I
have a good friend that works at the station that sends me most of what I want in music. I know, I know, as Otis sang,,,,
"Dreams To Remember".

Try a Little Tenderness, one of the best slo jams in my book.

LOL!! I certainly hope not, but I could make you copies of the Otis Redding's albums I have but it's gonna cost ya!!!
Do you remember the song: "Dreams To Remember" ?

I remember sitting in front of the TV watching Otis Redding sang that song. Wow!!! I recalled thinking, what was so great about slow draggin' ? As we mature, you learn the value of everything and anything. Is there any other slow Redding tunes you/anyone remember ?

No, Try a Little Tenderness is etched in my brain.

…..anybody want to dance in here?

I agree "Try A Little Tenderness" is a GREAT slow jam, one of the best ever !!

But here's a question for you (or anyone else):
When Otis appeared at the famous Monterey Pop festival he really turned the concert on it's ears. Both he and Jimi
Hendrix were the stars of what was supposed to be a "love in" for hippies. If Otis had lived, how do you think that
"Soul music" would have evolved differently ?

I wish he could have been at "Monterey Pop"

If Otis had lived, his kinda of flava to the music industry would have faded out and made way for the new. We are where we are because of him and his style.


Click here to enter your suggestions and feedback