Classic Soul – RUBY AND THE ROMANTICS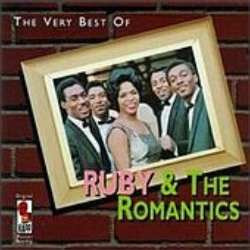 Subject: RUBY&ampTHE ROMANTICS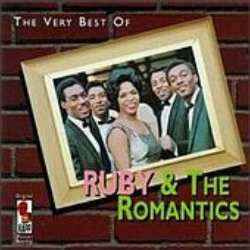 Back in 1961 a group called The Supremes was performing locally in Ohio. Ruby Nash, a friend of theirs asked to sing with the group. They loved her! She was the addition to the group they were looking for. From Akron to New York, they performed one nighters, record hops, and many personal appearances.
They decided after auditioning and being signed to Kapp Records to change their name from The Supremes to Ruby and the Romantics. The male members of the group were:
Ed Roberts, George Lee, Ronald Mosley, and Leroy Fann

OUR DAY WILL COME LP

Our Day Will Come

Stranger On the Shore

Lonely People Do Foolish Things

The End of the World

By The Way

My Prayer

I Don't Know Why (I Just Do)

Heartaches

Moonlight and Music

(I'm Afraid) The Masquerade is Over

Day Dreaming

I'm Sorry

Hey, I was quite young when these tunes were popular, but they are classic soul/r&ampb indeed. This is only another chapter in the evolution of our music!

I had no idea you were a "doo wopper" !!
To this day this song remains very popular in NY & Philly on the oldies stations.

I'm not at ALL as enamored with Ruby and the Romantics as you seem to be. To me, it was a "forced marriage" between Ruby and the guys that never even came remotely close to living up to the potential envisioned in that first single.
Kapp A&ampR head Allen Stanton changed the name of a quartet of guys singing together since high school over one weekend without any consultation, and gave the lead vocals and the billing to a woman who had never set foot inside a recording studio before the day they went to cut "Our Day Will Come."
Needless to say, Stanton's svengali-like mandates made an already tense situation worse, and from what I understand things got to the point that Ruby was so caught up in the glamour of her lead billing that she wouldn't even travel in the same car as the guys during their 15 minutes of fame.
They never came close to having even one Top 40 Pop or R&ampB followup single, and within a year following "Our Day Will Come," the group had stopped charting altogether.
Ruby Nash and Allen Stanton conspired to get all of the guys fired from the very "group" that those guys created, and within two years there were five completely different men calling themselves the Romantics. And within two years of that slaughter, all five of those guys had gotten fired, and the "Romantics" were actually two female backup singers!
Even with all of those wholesale changes, the "concept" of Ruby and the Romantics couldn't get arrested, much less a second hit record that any fans cared about.
If you hadn't already guessed, I kinda sorta disagree with your assessment of them having "classic" status!
I'd be very curious to hear more about which qualities of the group you found so attractive, and which of the three incarnations you considered to be the most talented.

Our day will come…………did ya say Our day will come?

Our day will come
And we'll have everything
We'll share the joy
Falling in Love Can Bring
No one can tell me
that I'm too young to know
I Love you so
Our Day will Come
This was one of my favorites, can you tell?
oouu oouu…… I sure can!!!

I have an album with the original song on it Our Day Will Come. I love that song and I do sing it often. It is beautiful. Seems as if I have a lot of old music.

Click here to enter your suggestions and feedback