Classic Soul – Spinners, Bobbie Smith, Henry Fambrough, Pervis Jackson, Billy Henderson, CP Spencer, GC Cameron, Monie Love, Thom Bell

Classic Soul – Spinners, Bobbie Smith, Henry Fambrough, Pervis Jackson, Billy Henderson, CP Spencer, GC Cameron, Monie Love, Thom Bell

It's a Shame… (Pervis Jackson of the Spinners Passes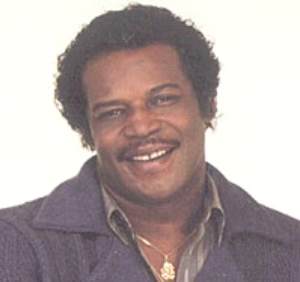 …That Pervis Jackson the bass singer of the Spinners passed away this week.
In his honor I played both the Spinners version of "It's a Shame", as well as Monie Love's version today here at the crib. I realize that a few of yall will consider Monie Love's version to be a "sacrilege." However you shouldn't. It actually has more "juice" sung from a female perspective, considering what the song is actually about (not to mention the kick azz sax solo in this version). So don't sleep on her version!!!
Later I think that I will play both versions for my daughter. I wonder if she will like either one?
After listening to Monie Love's version, I then put on the Spinners version…
It was a pleasure to listen to the Spinners version as well. I hadn't listened in a while and I listened to it about 10 times straight (hitting the repeat button on the CD player).
I remember when it first came out and how much I dug the song, back in 1970 (I think?). I remember that I wanted to actually buy the 45, but I was too cheap to buy it. That's because seemed like "It's a Shame" was then playing on EVERY single radio station in NYC at that time, and at the age of 13 years old, with my limited record buying budget, I didn't see the need in parting with 59 cents to buy the 45 🙂
I tried taping it off of the radio (the old school version of illegal mp3 downloads), but I was never able to get that entire opening guitar solo, without the DJ's voice announcing the song.
There really wasn't any need to buy it, because it didn't matter what radio station you turned on, you could hear "It's a Shame". It was one of those great infectious tunes that you found yourself humming to yourself, while waiting for a bus, on the basketball court or wherever you were, no matter who you were with.
Great song, one of the greatest in the history of Soul music. Featuring some cold blooded lyrics by Stevie Wonder about being cheated on (by Syreeta?) and some really funky guitar licks by Robert White, with some GREAT harmonies by the Spinners. Even today "It's a Shame", still sounds fresh & funky. It's the equal to any of the great songs by the Temptations and I can listen to this song over and over again, morning noon & night…
A few months ago I was introduced to GC Cameron by Harvey Fuqua (who discovered the Spinners).
Harvey says to me…
"Hey Bob this is GC Cameron, I'll bet cha don't know nothin bout no GC
Cameron????"
I said…
F*ck Harvey, GC Cameron is the lead singer of one of the baddest songs of all time, "IT'S A F*CKIN SHAME" (god-dammit)!!!
I then stuck my right hand out and GC Cameron, "gave me a pound."
And with that Harvey turns to GC Cameron and says….
"See I told you about Bob Davis"
And with that we all laughed.
What's a real shame is that I never got to meet Pervis Jackson and have a conversation with him, so I can't really tell you all anything about him. However I've spoken with many people during the course of this day who knew Pervis Jackson quite well. They all told me that Pervis Jackson was one hell of a nice guy and that I would have enjoyed having a conversation with him.
The fact that I never did so is indeed "a shame" and ultimately that is
my loss.
However the fact that Pervis Jackson has left behind so many other
people who knew him and knew him well enough to testify to his greatness
as a person (not as an entertainer), is a great thing.
Because at the end of the day, just about the ONLY thing that truly matters in this world is what the individuals that you had a chance to have an impact on during your time here on this earth have to say about you after you are no longer here to rebut any of the things that they might say.
And on this day, Pervis Jackson can smile, because those that he had influence on have nothing but good things to say about him….
–Bob Davis


Listen To a Soul-Patrol.Net Radio Exclusive:
Do you think that you know the Spinners and their music? Well think again and listen to two hours of great music including great commentary & analysis.Hosted by Mike Boone
The Spinners Story
by Mike Boone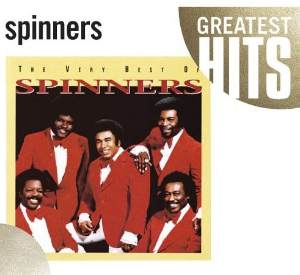 One of the most influential groups to migrate the sweet harmony essence of Detroit and cross-fertilize the sophisticated sounds of Philadelphia into a milestone of quintessential soul was none other than the Detroit Spinners.
The group consisted of lead tenor Bobbie Smith, baritone Henry Fambrough, bassist Pervis Jackson and tenors Billy Henderson and C. P. Spencer. All hailed from Royal Oak Township in Ferndale, Michigan northwest of Detroit.
In 1955, Henderson and Spencer formed the Domingoes after viewing a local TV show called, 'Saturday Evening Dance Party'. They recruited friends Pervis, Bobbie and Henry and sang at neighborhood bars and storefront churches. After winning a local talent show, they renamed themselves, the Spinners, when DJ's mispronounced their name as the Flamingos or the Dominoes. The name change was inspired by Bobbie Smith's big chrome hub caps on his car. The quintet was discovered on a talent show,
'Make Way For Youth', on WJR in Detroit, by Harvey Fuqua of the Moonglows. He groomed and cultivated the group and later deemed them 'the new Moonglows'. Fuqua signed the Spinners on his Harvey / Tri-Phi labels and release their first single, 'That's How I Am Without You' b/w 'Little Ole Boy' on Harvey. The A side above is credited as Loe & Joe & The Spinners.
Second tenor George Dixon replaced C. P. Spencer in 1960. Spencer later resurfaced as a member of the Originals.
Their breakthrough hit, 'That's What Girls Are Made For' b/w 'Heebie Jeebies' zoomed to the No. 5 position, on Billboard's R&B singles, in June 1961. A few uncharted singles released on Tri-Phi including the underground classic
'What Did She Use' b/w 'Itching For My Baby' (March 1961) were not properly promoted by the label, nor were the quintet were paid any royalties, so bassist Pervis Jackson return to his old job at the car wash.
Harvey Fuqua married Gwen Gordy, sister of Berry Gordy, and merges his Harvey / Tri-Phi labels with Motown's corporation in 1963. While serving as road managers and chaperones for Hitsville artists, the Spinners recruited new member Edgar 'Chico' Edwards replacing George Dixon and released their first uncharted Motown single 'Sweet Thing' b/w 'How Can I' in Sept 1964.
Their next single 'I'll Always Love You' b/w 'Tomorrow May Never Come' charted (No. 8 on the R&B singles on July 10, 1965). The gorgeous, 'Truly Yours' b/w 'Where Is The Girl' hit (No. 16 R&B June 11, 1966).
Under the direction of musical director Maurice King and choreographer Cholly Atkins, the quintet polished their stage show presentation and performed at such prestige places as the Philharmonic Hall in Lincoln Center in New York , as opening acts for the Supremes and Marvin Gaye.
While 3 million viewers were entranced by the final episode of The Fugitive on Tuesday August 29, 1967 'The Original Spinners' LP was released, featuring most of the previous early Motown A and B singles, including the classic 'That's What Girls Are Made For' and the uncharted single, 'I Cross My Heart' b/w 'For All We Know'. G. C. (George Curtis) Cameron replaced tenor Chico Edwards in Sept 1967 and contribute as lead singer on most of their Motown singles, including 'Bad Bad Weather' b/w 'I Just Can't Help But Feel The Pain' (Oct 1968).
The Spinners would again fade back into obscurity and resume their jobs at Motown, including a position at the company's shipping department, taking inventory to make ends meet. Motown released a 1955 Moonglows classic, 'In My Diary' b/w 'At Sundown' on Motown's subsidiary label, V.I.P. in October 1969.
Stevie Wonder, a long admirer of the Spinners, gave the group its long awaited gem 'It's A Shame'. Composed by Stevie, childhood friend, Lee Garrett and Syreeta Wright (Stevie's wife at the time), had all the ingredients in a recipe of soul. With its classic jingly intro by the late guitarist Robert White, Stevie played majority of the instruments on the track. Recorded in 1969, the song was in the can for a nearly a year. 'It's A Shame' b/w 'Together We Can Make Sweet Music' hit (No. 4 R&B Sept 19, 1970). One must take note on the magnificent lead vocals performed by G. C. Cameron . The song was revived and sampled by female rapper Monie Love in 1990.
The group's sophomore LP on V.I.P. '2nd Time Around' was issued in late 1970. 'We'll Have It Made' (Stevie & Syreeta's composition) b/w 'My Whole World Ended' the quintet's second and last release on Motown / V.I.P. charted (No. 20 R&B Feb 27, 1971).
Unhappy with their unfair treatment at Hitsville, the Spinners decided not to renew their contract. G. C. Cameron announced his departure with the group because he signed a separate contract that was not up. Cameron inked a deal with Mowest Records (Motown's subsidiary label) in 1971 and release 3 singles, including the hit 'Act Like A Shotgun' b/w 'Girl I Really Love You' (No. 50 R&B Oct 30, 1971). The late songwriter/producer, Freddie Perren and Christine Yarian composed a heart wrenching
ballad entitled, It's So Hard To Say Goodbye To Yesterday' for the 1975 classic film and soundtrack, 'Cooley High'. Gwen Gordy (G. C's wife) arranged to have G. C. record the song where he received first billing towards the end of the movie. This masterpiece recording charted (No. 38 R&B Oct 1975). Boys II Men would achieve international stardom with their acappella rendition of the song featured in their 1991 multi-platinum LP 'Cooleyhighharmony'.


Listen To a Soul-Patrol.Net Radio Exclusive:
Do you think that you know the Spinners and their music? Well think again and listen to two hours of great music including great commentary & analysis.Hosted by Mike Boone
With connections through a longtime friend Aretha Franklin, The Spinners signed with Atlantic Records in early 1972. The quintet had a new member Jimmy Cheers as a new lead but G.C recommended his friend Philip Walker (nee' Philippe' Wynne) to audition and was hired after the first rehearsal.
Wynne was born in Cincinnati, Ohio. He was a part of a group called the Pacesetters with members including Bootsy and Catfish Collins. When they left to become James Brown's JB's in 1969, Philippe' went to stay with his sister in Europe. While in Switzerland, he joined a Liberian group called the Afro-Kings. Wynne returned to the U.S. and failed an audition with the Contours which led to his meeting with G. C Cameron.
Atlantic Records teamed the Spinners with Jimmy Roach who was a former songwriter/ producer at Motown. Jimmy cut 4 sides with the quintet including '(Oh Lord) I Wish I Could Sleep' in January 72′. The session didn't fair to well with the promotion department and was terminated. Vice-president Henry Allen called songwriter /producer Thom Bell and offered him a choice of any artist on Atlantic's roster sheet to work with.
Bell saw on the bottom of the list the word 'spinn' and asked Allen if it was the Spinners (Thom's favorite group). Henry confirmed it was them and Bell agreed to produce them.
On June 12, 1972 Thom cut 4 tunes with the Spinners at Sigma Studios in Philadelphia. The first was a beautiful haunting dreamy ballad compose by Yvette Davis entilted, 'How Could I Let You Get Away'. The second was a unfinished song compose by Bell where lyrics were needed. Linda Creed, Thom's writing partner was getting married and was busy making preperations for her wedding and Thom was in desperate need of material. So with Linda's blessing, he found a songwriter named Phil Hurtt who was occupying Bunny Sigler's room at Sigma. Bell asked Phil if he could provide him with the melody, could he come up with some lyrics. The next day, Hurtt came in with the title ' I'll Be Around' and the song completed.
'I'll Be Around' b/w ' How Could I Let You Get Away' charted (No. 1 R&B Oct 14, 1972). Originally, Atlantic promoted 'How Could I Let You Get Away' as the A side and ' I'll Be Around' as the B side. Radio jocks disagreed and flipped the single and made 'I'll Be Around' as the A side, where it became a doubled sided masterpiece hit and sell a million copies. The third was a song Bell heard on tape sent by two brothers, Mervin and Melvin Steals titled, 'Could It Be I'm Falling In Love'. After reconstructing the lyrics, Thom Bell designed a switch-off lead formula for Bobbie and Philippe' and combine the voices of the group to match those of the background singers. The songwriting credits on the 45 single in parenthesis read 'Mystro and Lyric'. They were pen names used by Mervin and Melvin Steals.
'Could It Be I'm Falling In Love' b/w 'Just You And Me Baby' another classic Yvette Davis composition and the 4th tune recorded, became the Spinners second (No. 1 single on the R&B charts Feb 10, 1973). A gold single was presented to the Spinners by Henry Allen, at the famous 20 Grand ballroom in Detroit. Their fifth follow up was written by a native Virginia
songwriter, Joseph B. Jefferson. Joseph was on tour with the Manhattans when he met Tony Bell, who introduced him to his
brother Thom. The meeting took place between the two men where Bell gave Jefferson a office and a piano to write.
Inspired by a heartbroken relationship with a former girlfriend, Joseph came home from road trip to find that she had left him, leaving a startling message on the kitchen wall, 'I'm in love with you, I can't stay with you'. Thom called Jefferson and asked did he come up with anything. He said yes and called the song 'One Of A Kind (Love Affair)'. The 1-2-3 boom rhythm kick pattern was devised from the roots of down home gospel, designed especially for Bobbie and Philippe's lead vocals.
'One Of A Kind (Love Affair)' backed by the jazzy 'Don't Let The Green Grass Fool You' hit (No. 1 R&B June 9, 1973) for 4
weeks. 'The Spinners' self-titled LP released in the spring of 1973, zoomed straight to the No. 1 position on the R&B LP charts for 3 weeks , earning them their first gold album. 'Ghetto Child' the quintet's fifth single release, charted (No. 4 R&B Aug 1973).
Two new songwriters, Charles Simmons and Bruce Hawes would join songwriting forces with Joseph B. Jefferson and compose tunes that tell the deep tales of true love affairs. Their first collaboration together was 'Mighty Love'. Issued as a two parted single, on Dec 20, 1973, the song earned the Spinners their 4th number one R&B single, the week ending Sat March 2, 1974. The 'Mighty Love' LP was released in January 3, 1974 and issued two classic singles, the feel good churchly 'I'm Coming Home' b/w ' He'll Never Love You Like I Do' (No. 3 R&B May 1974) and the song that described the coldhearted facts of about love, 'Love Don't Love Nobody' b/w '(Part 2)' (Sept 1974). The self-tilted LP became the quintet second gold album. The decorative front cover illustration was designed by artist Stanislaw Zagorski and liner notes written by Louise Williams, describing each members astronomical sign, with Billy Henderson's Leo the Lion sign interestingly being displayed on the bottom of the front cover, since being the founding member of the group.
Dionne Warwick would enjoy a comeback success with her duet with the Spinners. Adding the 'e' to her last name as a sign of good luck, she signed with Warner Bros. and released a single titled, '(I'm) Just Being Myself' (No. 62 R&B July 1973). With no hits to her avail, Dionne continued to be a draw in concerts all over the world. She began a five week tour in Las Vegas with the Spinners as an opening act. Dionne asked the quintet if producer Thom Bell would be interested in doing something with her. Thom was reluctant at first but said that he would cut two singles with her and the group.
'Then Came You' was first and 'Just As Long As We Have Love' was the second. In Leo Sacks interview with Thom Bell, Bell quoted 'that Dionne made a face after the session and didn't care for the songs very much. So, Thom ripped a dollar in two and signed each half and exchanged them. Bell told her that if the song doesn't go to number one, I'll send you my half. 'Then Came You' b/w 'Just As Long As We Have Love shot straight to number one spot on Billboard's Top 100 list and No. 2 R&B (Kool & the Gang's 'Higher Plane' prevented it from the number one spot) making this Dionne's first No. 1 in four years and the Spinners first and only No. 1 pop hit in October 1974. Dionne sent back the half torn dollar bill to Thom Bell with an apology.
The Spinners next project was yet another masterpiece. The 'New And Improved' LP was issued in November 1974. Atlantic vice-president Henry Allen collected a collage of baby photographs from each member and displayed it on the front cover on the album, designed as a guessing game for adoring music fans to identify each member.
'Living A Little, Laughing A Little' b/w 'Smile, We Have Each Other' was the first single issued in February 1975, charted
(No. 7 R&B). 'Sadie' b/w 'Lazy Susan' was a tribute to mothers from all walks of life. Sadie was the name of co-writer Charles Simmons' mother. Released in May of 75′ the song hit (No. 7 R&B) became a radio favorite every Mother's Day. 'Then Came You' was added as the 3rd track on side A.'New And Improved' became the Spinners 3rd gold album.
The hits just kept on coming and everything the Detroit quintet touched seem to turn to gold instantly.No longer were they on the bottom of the hitless totem pole. But success didn't come without its problems……………………
The Spinners enjoyed a great deal of success since signing with Atlantic Records in 1972. They had 12 Top Ten R&B hits, including 3 No. 1 singles and 3 gold LP in a row. 'Pick Of The Litter' was the quintet's 4th gold album featuring another masterpiece single ' (They Just Can't Stop It The) Games People Play'. Collaborated by the songwriting trio of Joseph B. Jefferson, Bruce Hawes and Charles Simmons, producer Thom Bell wanted to incorporate music of the 30's & 40's style into the 70's. Released in July 1975 as 'Games People Play', the staff at BMI suggested a title change because royalties from the song may get mixed up with those of Joe South's 1969 hit, under the same title. Atlantic reissued the single as '(They Just Can't Stop It The) Games People Play' in August 75′. During the mid summer of 1975, the Spinners 'Live' LP became their 5th gold album.
The group's ensemble vocals were given a chance to sing lead, giving it a barbershop quintet sound. The song defines indifference relationships between men and women. Bass singer Pervis Jackson earned the nickname 12:45 because of his line in the second verse. The late Barbara Ingram (background vocalist for the Sweethearts of Soul of Philadelphia International Records) sang the 'nowhere to go' line, originally written for tenor Henry Fambrough. The group was in London during the finishing touches of the song, so Barbara's vocals were added instead. Thom Bell played the piano solo on the full-length version on the LP. '(They Just Can't Stop It The) Games People Play' b/w 'I Don't Want To Lose You' (No. 1 R&B Oct 18, 1975) became the Spinners 5th gold single. The second release from the album 'Love Or Leave' b/w 'You Made A Promise To Me' hit (No. 8 R&B Dec 1975). Their 13th Atlantic single, 'Wake Up Susan' (not to be confused with 'Lazy Susan') b/w 'If You Can't Be In Love' hit (No. 11 R&B June 1976). The Spinners ' Live LP recorded on Wed, March 5, 1975 at the Latin Casino nightclub in Cherry Hill, NJ under the supervision of the late Maurice King, was superb in the making. 'How Can I Let You Get Away' live is an outstanding track featuring Philippe's dynamic performance attributing to the icons of soul, Sam Cooke, Otis Redding and Al Green.
MFSB (Mother , Father , Sister, Brother) were the mastermind session players in developing the Spinners signature sound. Thom Bell on keyboards, Bobby Eli, Norman Harris, Roland Chambers and Don Murray on lead guitars, Ronnie Baker and Bob Babbitt on bass, Earl Young and Andrew Smith on drums, Larry Washington on percussion, Vince Montana on vibes and marimbas. Don Renaldo's Orchestra provided the beautiful strings and horns and The Sweethearts Of Soul (Evette Benson, Carla Benton, Barbara Ingram and the late Linda Creed) provided the background vocals.
The Detroit quintet's 14th single 'The Rubberband Man' was written about Thom Bell's son Mark. Originally titled 'the fat man' because his son was chunky, weighing at 150 pounds. The kids would constantly pick on him and Thom feeling his pain, thought that the title was derogatory and devised the song into ' The Rubberband Man'. It was about a huge guy that could out shine anyone In a dance. Thom co-writer Linda Creed never cared for the song because she thought it was ridiculous. A dance routine was developed by Bell for the Spinners with large rubber bands to illustrate the song. 'The Rubberband Man' b/w 'Now That We're Together' charted (No. 1 R&B Oct 23, 1976 for one week) becoming their sixth gold single. Other releases include, 'You're Throwing A Good Love Away' b/w 'You're All I Need In Life' (No. 5 R&B April 1977) and 'Me And My Music' b/w 'I'm Riding On Your Shadow' (No. 39 R&B June 1977) were featured on their 7th LP 'Yesterday, Today & Tomorrow'.
Philippe' Wynne left the group after a performance at the Circle Star Theater in Northern California in January 1977. onvinced he could make on his own as solo artist, he signed with Atlantic's subsidiary label Cotillion and released an LP titled, 'Starting All Over Again'. A single from the album 'Hats Off To Mama' b/w ' Like A Loser Needs A Winner' charted (No. 17 R&B June 11, 1977). Philippe' would form two based firms, Wynn's World Publishing Corp and Wynner Records Inc., in the spring of 1977. He incorporated two managers, Ron Mason and Alan Thicke, a television writer and producer of various game shows and later gain fame as the character Jason Seaver on ABC's Growing Pains in the 80's.
The Spinners replaced Philippe' with a native Chicagoan named John Edwards. John's vocals contained a much more harder bluesier edge and established his own signature sound with the group. The quartet's 'Spinners 8' album remain true to their trend of mellow madness with two releases, the lush and beautiful up-tempo 'Heaven On Earth (So Fine)' b/w 'I'm Tired Of Giving'(No. 23 R&B Oct 15, 1977) and 'Easy Come, Easy Go' b/w 'One Step Away' (No. 46 R&B Feb 1978). After a few more releases 'If You Wanna Do A Dance' b/w ' Once In A Lifetime Proposal' (No. 17 R&B July 1978) 'Are You Ready For Love' b/w 'Once You Fall In Love' (No. 25 R&B March 1979) and uncredited duet release' Mama Can't Buy Love' b/w 'Three Way Love Affair' with (No. 9 Pop August 25, 1979) with Elton John on MCA Records, the Philadelphia goose that laid the golden hits had gone to pasture.
The Spinners parted ways with Thom Bell in 1979 and collaborated ith producer Michael Zagar (of 'Let's All Chant' fame) and enjoyed a great comeback with medley covers of the Four Seasons' classic 66′ hit 'Working My Way Back To You' / Forgive Me Girl (Michael Zagar's composition) b/w 'Disco Ride' (No. 6 R&B March 1980) and Sam Cooke's masterpiece 'Cupid'/ 'I've Loved You For A Long Time' (another Zagar composition) b/w ' Pipe Dream' (No. 5 R&B July 1980). Two LP's 'Dancin And Lovin' (1979) and 'Love Trippin' (1980)' both hit on Billboard's Top 40 Soul LP charts.
From 1981 til 1984, the Detroit quintet continue to release 9 Atlantic singles and 4 albums , without much success. Their last hit 'Right Or Wrong' b/w 'Love Is In Season' (No. 22 R&B March 1984) from their Cross Fire LP would mark an end of an era for this world-renowned group.
Philippe' Wynne's last performance would take place at popular nightclub in Oakland, California called Ivey's , in the summer of 1984. While singing his hit 'Love Don't Love Nobody' he grabbed his chest and felled to the floor. Sadly, Wynne died of a massive heart attack on Sat July 14, 1984.
After 13 years, the Spinners left Atlantic Records and signed with Mirage and released the album 'Lovin Feelings' in 1985.
They were honored with a star on Hollywood's Walk of Fame and form a scholarship in their name in 1987. They continued to the tour the oldies circuit, singing the classics that made them legends. They were inducted into the Vocal Group Hall Of Fame in 1999.
G. C. Cameron would replace John Edwards who was ill at the time, as the lead vocalist in 2000. He left to join the Temptations in 2003. Original member, Billy Henderson was fired in 2004, when he sued group's corporation and business manager for money mismanagement. He died on February 2, 2007 from diabetic complications.
Pervis '12:45″ Jackson died of cancer on Monday, August 18, 2008. C. P. Spencer, an original member, died of a heart attack on Oct 20, 2004. The only surviving members, Bobbie Smith and Henry Fambrough continue to carry the Spinners legacy, with in demand tours around the world.
The Spinners are a one of kind group that can never let you get away from living just a little, laughing just a little, because of the mighty love they put in their performance and music. They will forever be truly ours and it's a shame that the icons of R&B such as they, are one of the most underrated artists in music history.
Although their body of work can't be overlooked, the Spinners contribution have universally found a place in the hearts of fans around the 4 corners of the big blue marble. Heaven on earth couldn't be finer.
Soulfully Yours,
Mike Boone (Chancellor of Soul)
Chancellorofsoul.com


Listen To a Soul-Patrol.Net Radio Exclusive:
Do you think that you know the Spinners and their music? Well think again and listen to two hours of great music including great commentary & analysis.Hosted by Mike Boone

Click here to enter your suggestions and feedback