Classic Soul – Temptin Temptations, David Ruffin and Eddie Kendricks, Damon Harris, Geena Ruffin, Norman Whitfield, Temps, Otis Williams, Dennis Edwards, Paul Williams, Ron Tyson, Ollie Ali Woodson, Reflections, Awesome, 20th Century Masters, Phoenix Rising

Classic Soul – Temptin Temptations, David Ruffin and Eddie Kendricks, Damon Harris, Geena Ruffin, Norman Whitfield, Temps, Otis Williams, Dennis Edwards, Paul Williams, Ron Tyson, Ollie Ali Woodson, Reflections, Awesome, 20th Century Masters, Phoenix Rising

Damon Harris….A EULOGY (By Billy Grifin)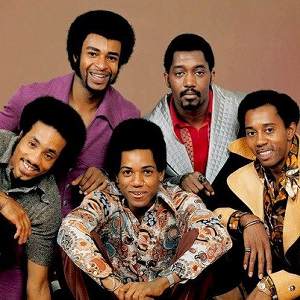 (Photo – Damon Harris with the Temptations)
My enterprising, wide eyed, childhood friend.
My equal partner in the first singing group I ever formed.
"The Temproes".
But soon my co-founder Damon would feel stymied and inspired by his own "Lead Singing" as…pirations….
decided to spin off and form his own R&B quartet..
"The Vandals".
Like magic…
they were signed by The Isley Brothers to T-Neck Records…..
and the group became known as "The Young Vandals".
Years later they would rename their group..
"Impact".
Damon as history will record..
more than aptly replaced superstar Eddie Kendricks in "The Temptations"…
and that was certainly no small feat to accomplish…
but he accomplished it with an exuberant dignity…
and a never-ending consistency of excellence.
Earning multiple platinum records and grammy awards….
he was as all of you "Damon Harris" fans recall…
an ultra-focused entertainer and a driven perfectionist.
The perfect puzzle piece needed to sustain the popularity of the reigning "Kings Of Soul"…
The Temptations!!
Damon possessed a phenomenal, unwavering sense of self…
matched with a silky kind of soulful, southern, falsetto tenor.
But I knew of his exceptional God given ability in it's infant stage…
way back when we were 14 year old kids listening to records, emulating the best…
"crooning and honing our craft" together in the basements and front porchs of BALTIMORE, MD.
Pumping up our egos….
Damon would exclaim…"Without a doubt, we were both destined for stardom @ Motown."
Damon Harris was solely responsible for my coming to Tamla-Motown.
At the corporate Motown offices in Detroit..
he cornered and convinced Ronnie White and Pete Moore of "The Miracles" to give his childhood friend, Billy G. a listen…
as they floundered in turmoil to find a replacement for Smokey Robinson.
In a matter of days…
I was flown to Detroit.
In a matter of months,
I was rehearsing with the group as their new lead singer.
All because of Otis Robert Harris Jr!!
(Damon as you knew him)
So I Thank You OTIS HARRIS…….
and as I've told you 1,000 times over the years…..
I am in your eternal debt.
Love and gratitude from your childhood buddy from Walbrook Junction….
who walked to rehersal with you in a snow storm…
guitars on our backs and record players under our arms!!
As-sallamu aleykum my Brother…..
no need to worry 'bout a thing any more.
Rest well oh valiant warrior…
the fight is finally over.
It is done.
–Billy Griffin
http://www.youtube.com/watch?v=fDi2XdFUy3I
– with Damon Harris and The Tempations at Windsor Hills, Baltimore, Maryland.
–Bob Davis
609-351-0154
earthjuice@prodigy.net
Co-Founder www.soul-patrol.com
Unsung – David Ruffin My Observations/Feelings (Genna Sapia Ruffin)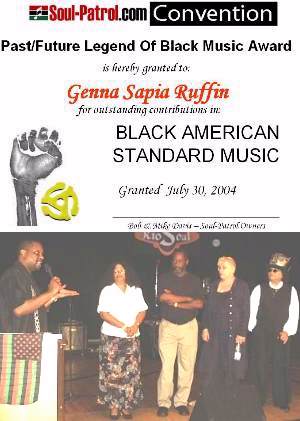 Hopefully you all got a chance to watch the Unsung – David Ruffin episode, on cable TV earlier this week? If not I'm sure that it will be repeated, catch it if you can.
I wanted to make certain to watch it and I was quite pleased with it because of the huge presence of our friend Genna Sapia Ruffin & her son David Ruffin Jr., during the broadcast. Genna of course has been a member of Soul-Patrol, since almost the beginning of it's existence and she is a person who kinda/sorta figured out all of this internet stuff, long before most of you reading this, even had an email address.
As I watched, I couldn't help but smile just a little, stick my chest out just a little, as the following thoughts crossed my mind…
1. When I first met Genna, back in the late 1990's, she had just put the finishing touches on her book ("A Memoir: David Ruffin – My Temptation") and of course she wanted me to review it. I figured that since I had seen the Temptations TV movie, that I pretty much already knew everything that I needed to know about David Ruffin. After not only reading the book, but after several marathon telephone conversations with Genna, I found out just how little I knew about David Ruffin. More importantly, she was very excited about the fact that she was going to market the book online pretty much exclusively, via a website that she built herself (she taught herself HTML.) She told me that she had already been severely attacked by many people (some famous and some not so famous) here online, trying to discredit her. I saw some of these disgusting emails and I applauded Genna's courage in continuing to move forward with her plan, despite the ferocity of opposition that she faced, from people that didn't know her or her family. Seeing her on TV last night, pretty much as the "expert" on the topic of David Ruffin, must have felt like vindication for Genna, after all of these years of people trying to discredit her.
2. A few years later, I had asked Genna to do a presentation at the 2004 Soul-Patrol convention about her book. She agreed to do so and when that day came, in front of a crowd of about 500 people inside of the auditorium of the Kennedy Center in Willingboro, NJ I was pleased to introduce Genna Sapia Ruffin to the crowd. When I was done with the intro, I was surprised when Genna grabbed my arm and whispered to me; "you have to stay here with me, I'm too nervous to stand here and do this all by myself." So that is what I did 🙂 Watching Genna last night on TV, telling her story to millions of people, just as cool as a cucumber, with all of the confidence of a network news anchor, was for me a wonderful thing to behold.
3. Later that same evening, I surprised Genna by calling her up on stage and presenting her with the "Black American Standard Music: Internet Pioneer Award." She came up onstage(second from the right, in the picture), she was in tears, she hugged me and whispered; "I'm no Pioneer, hell if anything I should be giving you this award." I laughed and told her; "it isn't my place to get awards, only to give them, just listen to me while I explain to the audience why you deserve to be recognized as an internet Pioneer of Black American Standard Music." I told the crowd how Genna Sapia Ruffin was the FIRST person that I knew of who had a REAL STORY TO TELL US ABOUT BLACK MUSIC HISTORY THAT WAS BEING SUPPRESSED and actually did something about it. She had discovered that she could use the power of the internet to LEVEL THE PLAYING FIELD, not only for herself, but for anyone else who wanted to do so. She deserves this "Black American Standard Music: Internet Pioneer Award" because she was the FIRST person that I knew who did exactly that.
Watching her on TV last night just plain made me feel good. Made me feel like… (sometimes justice actually happens)
MADE ME FEEL LIKE THE REAL UNSUNG PERSON HERE WAS GENNA SAPIA RUFFIN!!!
And of course I am quite proud of her.
I'm still smiling, my chest is still stuck out and I feel absolutely inspired….
–Bob Davis
609-351-0154
earthjuice@prodigy.net
Co-Founder www.soul-patrol.com
Blues, Hip Hop and Soul Music Director www.radioio.com

Norman Whitfield – RIP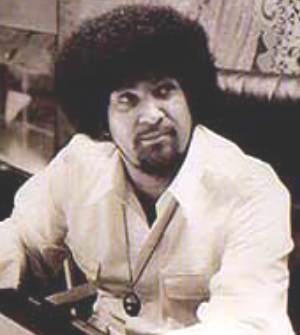 No one in the media will cover this, but the recent transition of producer, songwriter, arranger Norman Whitfield is hands down the most tragic of the losses in the music world that we've sustained this year—yes, even more so than the loss of Isaac Hayes. No one had more influence on the complete revolutionizing of Motown and its expansion beyond the innocent party music of its early days to the social cognizance and acuity to the pulse of American culture than Norman Whitfield. Mr. Whitfield force-fed the Detroit imprimatur a steady diet of hard-boiled, socially aware soul. And because of Motown's distribution entrenchment in regions and markets that other indie soul labels like Atlantic, Stax, Fame, Hi and others lacked, Whitfield serendipitously emerged as one of the key pioneers who brought soul music to the crossover masses. Indeed, Whitfield christened the label officially with its first hit, "(Money) That's What I Want" for Barrett Strong (Whitfield's oddly-ubiquitous writing partner) in 1959.
Many a myopic critic—Black and White—has skated on the dubious postulate of the ethnic authenticity of Motown's musical pedigree, waving a threadbare broad-brush of Motown's squeaky clean sound being "devoid of soul." However, "polished" is one thing; "sterile" is something entirely different—Motown's output can be derided for many things, but never sterility. Granted, Berry Gordy made it no secret his ambitions to sell crossover records to millions of White teens and his formula involved spit-shining every song to a non-threatening, brilliant sheen. But two wrenches fly square into the gears of this argument—a stable of muscular vocalists like Levi Stubbs, David Ruffin, Marvin Gaye, The Contours and others (another argument for another time), and, secondly, the singular genius of the musical backdrops supplied by Whitefield. His magnum opus, "I Heard It Through The Grapevine," hitting number one on two different artists with two entirely different arrangements and remaining the all-time best seller in Motown history, should have ended this contrivance a long time ago.
On a brief sidebar, to this day, no one has come up with an empirical distinction between soul music and rhythm and blues. I submit this is a false dichotomy—any musician who ever played the music will tell you there is no difference, other than the clumsy segregationist delineation of audience by complexion and class ("R&B" records being marketed to White crossover audience; "soul" being confined to urban (read: Black) audience. This reactionary strategy wilts when one considers the number of White kids who bought James Brown and Otis Redding records and the number of Black kids in urban centers with stacks of Motown releases.
Regardless, Norman Whitfield, along with Motown's eponymous collection of staff writers called "The Corporation," was the engine that kept the going after Holland-Dozier-Holland (rightfully) bolted in a dispute over royalties. Mr. Whitfield, with his inventive arranging, simple plaintive lyricism and bold, honest declaration, found the intersection between Southern soul/funk, urban cool, rock rebellion and sophisticated pop, keeping Motown ahead of its competition, and in the process transforming Black music across the board. Indeed, Whitfield's excesses beyond the boundaries of the Hitsville formula and his dogged persistence were a continual source of aggravation for Boss Gordy—we have only the Fates to thank that the obstinate label founder was too exhausted by Whitfield's relentlessness to keep standing in his own way. Songs like Marvin Gaye's "I Heard It Through The Grapevine," and The Temptations' "Cloud Nine" would never have seen the light of day otherwise.
For nearly 15 years, Whitfield's productions were as formidable and singular a voice as any of Motown's artists, a point that would lead to extreme discord with the group who's fortunes were inextricably linked to his: The Temptations. The group was weary of being treated like another "instrument" in the producer's increasingly expansive orchestrations and exhaustive song durations. Whitfield, considered difficult during his dues-paying years, was utterly impossible now that he was one of the most successful producer/songwriters of his day. The two factions crossed swords until they dissolved their partnership in 1974 following the 1973 album "1990" with the minor hit "Let Your Hair Down"—neither side would ever achieve as much success.
Whitfield departed Motown to spread his wings with his short-lived vanity label, Whitfield Records, and had a string of hits into the beginning of the next decade with his protégés Rose Royce, most notably for the smash soundtrack to the film "Car Wash." He'd return to Motown in the 80's and make occasional contributions, but by that time Motown was a shadow of itself, with Berry Gordy selling the storied label to MCA/Universal Records in 1988 (sadly, to literally play out the existence of an abused foster child in the hands of industry pimps who hate music but love the money it brings).
Of course, Whitfield, like so many of his peers, would be dogged by his own excesses—in 2005 he pled guilty for failing to report royalties earned between 1995 and 1999. He spent six months under house arrest (he was given leniency because of health complications from diabetes) and paid $25,000 in fines. His deteriorating physical condition finally caught up with him on September 16, after an extended illness.
Despite his lack of crossover hits—which speak more the apartheid structure of marketing and media than anyone's abilities—Whitfield absolutely has to be in the same discussion as Curtis Mayfield, Ahmet Ertegun, Holland-Dozier-Holland, Smokey Robinson, Isaac Hayes, Stevie Wonder, Donny Hathaway, James Brown, Gamble & Huff and so many others have framed Black music and, by extension, Black identity through music. The fact is, Whitfield paved the way for many of his contemporaries who went on to much larger fame, because, no matter how outsized Norman's ego was, the Motown name would always be larger.
The world will never know or appreciate how much was lost.
That's the real tragedy…
–Darrell McNeill
http://www.blackrockcoalition.org
Norman Whitfield and the Pscyhedelization of Bob Davis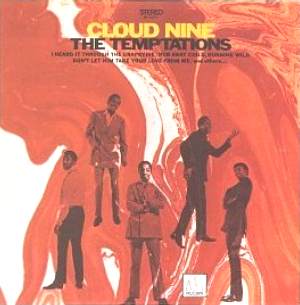 I doubt seriously if "Pscyhedelization" is even a word, if it is, I have surely misspelled it!!!
However I know what it means, and in my world, "Pscyhedelization" is the first step towards becoming a full fledged Funkateer. I have Norman Whitfield to thank for that, because he is the producer & visionary who created a great Funk album, in 1969 called "CLOUD NINE."
The album "Cloud Nine" by the Temptations was the very first album (LP) that I was ever compelled to plunk down my own hard earned money to purchase. As an 12 year old, this was a major descion for me, I had already become hooked on buying 45's (the legal mp3 files of their day) and generally brought one or two each week. I thought they were a good investment, they cost 60 cents in my neighborhood at the time, so I thought that paying 30 cents/song was a pretty good deal and that price point fit into my budget. My allowance was $5.00/week if I mowed the lawn, raked leaves or shoveled snow that week and it was zero if I did none of the above (my oh my how things have changed……lol).
Therefore making the move to purchase an LP at a price of $2.99 (at the local 5 & 10 cents store) was a risky purchasing descion, for a person who had a weekly income of $5.00/week (during the "good" weeks) and it was one that changed my life forever.
In addition to the economic issues associated with making the purchase, there were two other factors that weighed heavily into my descion:
1. I didn't "own" a turntable: I was allowed to use my parents turntable to play my 45's, as long as I didn't disturb anyone who was trying to watch TV at that time. This policy was ok for listening to a 3 minute song (or 6 minutes worth, if I wanted to listen to both sides). But how was I going to get enough "face time" with my parents stereo system in order to actually listen to the entire album?
2. Cultural Issues: Every time the song "Cloud Nine" came on the car radio, my mother would tell my father, "change the station, you know that song is about drugs, the kids don't need to hear that." And of course my father would change the station. Because of this, I knew for certain bring the LP into the house and actually playing it was going to cause problems.
Although I did not "own" a turntable, I did "own" an early version of a "boom box." It was a mono, am-fm cassette player/recorder. This device was permanently parked on the floor in the space between the wall and the bed. The unit was perfectly positioned so that I could plug in the earphone that came with the unit and then place the earphone under my pillow. I could then jack the volume all of the way up and listen to the radio all night long without disturbing my brother Mike, who was sleeping in his bed, just a few feet away. That mono, am-fm cassette player/recorder was my "stereo system" for the next 4 years, till I "inherited" my parents "old system" and was allowed to move it into the bedroom (which created another set of problems, that I won't get into right now…..LOL).
Therefore I already "owned" a copy of the "Cloud Nine" single, because I had already taped it off of the radio (the illegal mp3 files of their day), so I could already listen to the song "Cloud Nine", whenever I wanted to, and I certainly did. When Mike would hear me playing it in the bedroom he would warn me, "you better turn that down, you know Mommie doesn't like that song." In my house the act of listening to "Cloud Nine" was an act of teenage defiance, that I could easily get in trouble for. But I didn't care, the song was badd and I dug it, however I was careful to only listen to the song via the earplug and never using the "powerful' 3.5 inch speaker that came with my mono, am-fm cassette player/recorder.
However "owning" the "Cloud Nine" single on tape wasn't good enough for me. I wanted to own the album, however it wasn't because of the "Cloud Nine" single, it was because of an album track that wasn't played on the radio called….RUNAWAY CHILD, RUNNING WILD
Here is the track listing for the "Cloud Nine" album
1. Cloud Nine 3:31
2. I Heard It Through The Grapevine 3:04
3. RUNAWAY CHILD, RUNNING WILD 9:36
4. Love Is A Hurtin' Thing 2:30
5. Hey Girl 2:40
6. Why Did She Have To Leave Me (Why Did She Have To Go) 2:59
7. I Need Your Lovin' 2:40
8. Don't Let Him Take Your Love From Me 2:31
9. I Gotta Find A Way (To Get You Back) 3:00
10. Gonna Keep On Tryin' Till I Win Your Love 2:32
You see someone in school had brought a "portable record player" (remember those?) to school one day and they had a copy of the "Cloud Nine" album. When they played the song "RUNAWAY CHILD, RUNNING WILD", I was immediately hooked. "RUNAWAY CHILD, RUNNING WILD" was a dark, hypnotic & ultra funky song that promoted a teenaged activity that would be considered by most parents even worse than drugs:
RUNAWAY CHILD, RUNNING WILD
WRITERS NORMAN WHITFIELD, BARRETT STRONG
(Dennis) You played hooky from school And you can't go out to play, yeah Mama said for the rest of the week In your room you gotta stay, yeah Now you feel like The whole world's pickin on you But deep down inside you know it ain't true You've been punished cause your mother Wants to raise you the right way, yeah But you don't care Cause you already made up your mind You wanna run away, yeah You're on your way
(Run away child, running wild) Run away child, running wild
(Better come back home)Better come back home
(Where you belong) Where you belong
(Dennis) Roaming through the city Going nowhere fast You're on your own at last
(Otis) Hey it's getting late, where will you sleep
(Melvin) Gettin kind-a hungry You forgot to bring something to eat
(Eddie) Oh lost with no money, you start to cry
(Dennis) But remember you left home Wanting to be grown So dry your weepin eyes Siren screamin down, neon light is flickin (You want your
mama)
(Eddie) all day looking for you You're frightened and confused (I want my mama)
(Dennis) But she's much too far away She can't hear a word you say
(Paul) You heard some frightening news on the radio About little boys running away from home And their parents don't see them no more
(Eddie) You wanna hitch a ride and go home
(Dennis) But your mama told you never trust a stranger And you don't know which way to go
(Paul) You're lost in this great big city (Go back home where you
belong) Not one familiar face Ain't it a pity (Go back home where you
belong)
(Deenis) Oh run away child, running wild You better go back home where you belong
(Paul) Mama, mama please come and see about me
(Deenis) But she's much too far away She can't hear a word you say I want my mama You're frightened and confused Which way will you choose

The FIRST time that I heard "RUNAWAY CHILD, RUNNING WILD", I knew that I had to OWN IT. It was mesmerizing, it was long (9:36), it was FUNKY and I wanted it more than just about anything that I could think of at that moment. However there 6 problems, that I would have to overcome:
1. It wasn't available as a 45
2. It wasn't played on the radio, so I couldn't tape it for free
3. Buying the LP would be a major financial investment for a 12 year old
4. How would I even play it, since I didn't "own" a turntable
5. How could I possibly play a song in my house that was all about "little boys running away from home"
6. How could I possibly get away with bringing an album into my house with a cover that very strongly implies that the Temptations are consumed in an "LSD induced haze"
However I was a pretty smart kid, here is how I overcame all of these obstacles:
1. I saved my money & brought the album
2. I hid the album in the space between the wall and my dresser (even Mike didn't know it was there)
3. One day when nobody was home, I put the album on my parents stereo system and used the microphone on my mono, am-fm cassette player/recorder to tape it
4. The LP itself went back behind the dresser, where it remained undiscovered for years. When I finally pulled it out, of course it was "warped", however it was still playable
Purchasing the "Cloud Nine" album was not to be my last act of "teenaged rebellion", however it was my first and it ultimately did not make me turn to drugs or runaway from home.
However it was the beginning of my lifelong obsession with albums and for that I can thank Mr. Norman Whitfield, because it is he (along with Barrett Strong) who created the compelling & obsessive sound of the song "RUNAWAY CHILD, RUNNING WILD", that forced a 12 year old kid to risk an AZZ WHUPPIN in order to "own" a piece of his art.
So as I reflect back on the life & career of Norman Whitfield as he passes from this earth, it makes me think back to the "Cloud Nine" album and the impact that it had on my life. Today I can look back on all of it and smile, because on this day, I am replaying the lyrics of "RUNAWAY CHILD, RUNNING WILD" back over in my mind, but more importantly thinking back to those times, with a small tear in the corner of my eye, how wonderful it all was and how lucky I feel to have experienced the kind of a childhood that I did.
So it gives me great pleasure on this day to let all of you know the role that Mr. Norman Whitfield played in my childhood and my development into whatever it is that I have become today…
– You can listen to classic material from the Temptations on Classic RnB @
RadioIO.com:
http://www.radioio.com/channels/classic-rnb
–Bob Davis
NEW RELEASE: Temptations – Back To Front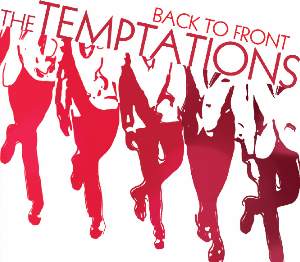 With 2006's Grammy-nominated Reflections, The Temptations performed the Motown classics they always loved but never had the chance to previously record. Now, with Back To Front (New Door Records/UMe), released October 23, 2007, you'll find these Rock and Roll Hall of Fame inductees and one of the most popular and enduring singing groups of all time performing some of the biggest Pop and R&B songs in history. For Back To Front, their 48th album of new recordings, and second for New Door Records/UMe, The Temptations put their incomparable stamp on such classics as "Never Never Gonna Give Ya Up" (the ageless Barry White smash), Sam and Dave's seminal "Hold On, I'm Comin'," the Staple Singers' self-assuring "Respect Yourself," the Bee Gees' monumental "How Deep Is Your Love" and the timeless standard "Let It Be Me" as well as "(Every Time I Turn Around) Back In Love Again" (popularized by L.T.D. with Jeffrey Osborne). Also featured are "Wake Up Everybody" (the crossover giant from Philly soul legends Harold Melvin and the Blue Notes featuring Teddy Pendergrass), "I'm In Love," "Minute By Minute" (the Doobie Brothers' hit), "Don't Ask My Neighbors" and "Love Ballad," (made popular by jazz giant George Benson).
Included among The Temptations' very own numerous and immortal hits are the '70s R&B/pop No.1 "Just My Imagination (Running Away With Me)," the No.1 R&B '60s smashes "Get Ready" and "Ain't Too Proud To Beg," and the No.2 '80s R&B hit "Treat Her Like A Lady."
The Tempts' album successes in the new millennium have included 2000's Grammy-winning, Top 20 R&B hit Ear-Resistable; 2001's Top 30 R&B-charting Awesome; 2004's Top 20 R&B-peaking Legacy and 2006's Top 20 R&B smash Reflections, which received massive critical and fan acclaim plus a Grammy nomination. And most recently their 2006 DVD Get Ready! The Definitive Performances 1965-1972 was certified platinum. The Temptations have sold more than 35 million records in their legendary career, a feat that only a few artists have achieved.
In 2007, The Temptations, with original member the venerable Otis Williams, Ron Tyson (a member since 1983, the lineup's second longest tenure), Bruce Williamson, Terry Weeks and Joe Herndon, continue to raise the standard by which all singing groups are measured.
The Temptations continue to tour across the country. In addition to that schedule, they will perform several songs, including many from Back To Front, on Kurt Browning's "Gotta Skate" ice skating show airing Sunday, November 11 on NBC TV.
THE TEMPTATIONS RECORD 15 CLASSIC MOTOWN SONGS FOR THE FIRST TIME FOR NEW ALBUM REFLECTIONS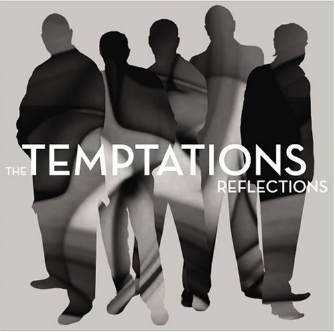 Finally, The Temptations, one of the most popular singing groups of all time, perform the Motown classics they always loved but never had the chance to record. Putting a fresh spin on 15 of Motown's greatest songs, Reflections (New Door/UMe) will be released January 31, 2006. "Motown is the soundtrack of our lives," says Otis Williams. "These are songs we have always wanted to do, and now, happily, we have had a chance to do them." This is the 47th album of new recordings from the incomparable Temptations, their first album for New Door Records, a UMe label venture.
Forty-five years after forming in Detroit, The Temptations bring some of the most memorable songs in pop and R&B to life like no other group, adding their signature harmonies to these timeless classics. Forty-one years after the last time they issued an album with a similar theme (1965's The Temptations Sing Smokey), Reflections is a reflection of artists who were there when Motown made history. Otis Williams, the remaining founding member, actually observed the recording of The Supremes' original version of "Reflections." Temptation G.C. Cameron, once a member of The Spinners at
Motown, was also a frequent presence in the Hitsville studios.
Five tracks from "Reflections" are from the legendary Holland-Dozier-Holland writing and production team, with whom The Temptations didn't record much in the 1960s. On Reflections, The Temps pounce on the material with gusto: they put a haunting, modern R&B stamp on the title track (#2 for The Supremes in 1967); deliver a raucous rendition of "Can I Get A Witness" (Top 25 for Marvin Gaye in 1963), have fun with "How Sweet It Is (To Be Loved By You)" (Top 10 for Gaye in 1965) and "This Old Heart Of Mine (Is Weak For You)" (Top 15 for the Isley Brothers in 1966); and are in a melancholy mood in "I Hear A Symphony" (#1 for The Supremes in 1965)
The Temptations also tackle two songs that were hits for Gaye and Tammi Terrell: "Ain't Nothing Like The Real Thing" (Top 10 Pop/#1 R&B in 1968), with guest vocals by Vann Johnson, and "Ain't No Mountain High Enough" (Top 20 Pop in 1967 and #1 Pop for Diana Ross in 1970). In addition, Reflections boasts their energetic take on "Ooo Baby Baby," the 1965 Pop Top 20 Smokey Robinson & The Miracles hit, as well as a pair of tracks first made famous in 1970 by the Jackson 5 – aching, sensuous versions of "Never Can Say Goodbye" (#1 R&B/#2 Pop) and "I'll Be There" (#1 Pop and R&B).
On "Refections", the Temptations also put their unmistakable stamp for the first time on "Don't Leave Me This Way," Thelma Houston's #1 disco anthem from 1977 (originally performed by Philly's Harold Melvin & The Bluenotes, Motown and Thelma made it a classic). Temptations Ron Tyson, Terry Weeks and Cameron trade off electrifying lead vocals on "Neither One Of Us (Wants To Be The First To Say Goodbye)," a 1973 R&B #1 from Gladys Knight & The Pips; and on "What Becomes Of The Brokenhearted," originally a 1966 Top 10 Pop and R&B hit for Jimmy Ruffin, brother of former Temp David Ruffin.
One song they did previously record but as a duet with The Supremes in 1968 is "Try It Baby," which had been a Pop Top 20 for Gaye in 1964. Vann Johnson again guests on the track. Diana's 1970 Pop Top 20 "Reach Out And Touch (Somebody's Hand)" is the album's perfect closer, a song more and more relevant to our times. Eight of the album's tracks are produced by Steve "The Scotsman" Harvey (Bridgette McWilliams, Donnie, Everyday People) with the balance produced and arranged by Benjamin Wright (OutKast, Justin Timberlake, Destiny's Child, Aretha Franklin, Michael Jackson, Janet Jackson), both of whom have produced recent Temptations successes.
Now Available Online:
"A Memoir: David Ruffin–My Temptation" by Genna Sapia-Ruffin
(Electronic Book)

Here, for the first time, Sapia-Ruffin offers rare insight into the childhood, and other significant periods of the legendary Motown singer whose lead vocals on such enduring R & B hits as "My Girl", "I'm Losing You", "Since I Lost My Baby", "Ain't Too Proud To Beg", "I Wish It Would Rain" and many others, infused hope in the Black American Culture during the critical civil rights movement of the 1960's.
This 170 page, enhanced electronic version of the original critically acclaimed book, is a real bargain at just $15.00. It utilizes some of the multimedia/technology capabilities of the Adobe .pdf format, and the Internet. As such, it allows you, the reader, to "see, hear and read" the story (featuring many previously unpublished pictures and audio) as opposed to only being able to "read" the story.
Click here to download a free copy of a chapter from "A Memoir: David Ruffin–My Temptation" and also to purchase it.
WANT TO TRY IT BEFORE YOU BUY IT????

Click here to download a free copy of chapter 2 from "A Memoir: David Ruffin–My Temptation"
Audio Interview: David Ruffin/Eddie Kendricks and Temptations Music – 45 min David Ruffin/Eddie Kendricks Audio Interview (1991): featuring Eddie Kendricks and David Ruffin giving us the history of the Temptations, their perspectives on the music industry and more. Includes music from the Temptations and their respective solo careers. It's the last interview ever conducted with David Ruffin 🙁
Click Here to listen



Temptations 'Awesome' (or Awful?)

I guess this is where I draw the line in the sand. Garfield, Dr Temptation and the rest of you may as well call me a player hater, but after repeated listening to the Mighty Temptations new release 'Awesome' I am of the opinion that they should get right back in the studio, preferably with Joe, Gerald Levert, Smokey Robinson (wouldn't that be a kick) and Isaias Gamboa and get back to doing what they do best and thats "Sang". Awesome is not their best effort or material. The album sounds like a tune up for something great.

This album certainly isn't even near great. Frankly I would be surprised if this record isn't totally ignored by negro radio. Why the fellas would release this hodgepodge of mystery tunes is a mystery to me.
I cannot and will not recommend that anyone buy this album expecting to hear the Temptations that we have come to know and love in this era. I know that some of you have been very nice in your reviews of this album, but dam it I love these guys and if this is the way they return it they are gonna be out of business. Realistically there may be three moderate hits on this album (please note that I am being generous here) lets take them one at a time :

· HURT SO BAD ; nice little hook, mid tempo groove they start off sounding like Al Green, smooth cut.

· LADY: QUIET STORM SOUL, hook reminds me of someone else's song, sorry CRS has set in.(Bo & Terry)

· MY BABY: Bo jams this one another mid tempo cut, may make the top 50 err…100.

· SWEPT AWAY: sounds like this was recorded for the For Lovers Only CD, Ron does a nice job, good background vocals.

· THATS HOW HEARTACHES ARE MADE, yeah thats right the old soul standard is nice but not good as the Tempts could have made this, This record needs a remix and if released as a Stepper cut they will have a bonafide underground hit as with their recording of the Joneses.

· I WANT A LOVE I CAN SEE: this is just outright blasphemy, Paul should be rollin in his grave. They should have left this record alone. You cant take out that original killer piano and drums and make this song work, plus that sappy quasi DJ small talk from Otis is totally unnecessary.

· I FEEL GOOD ( so what, tune up for choir rehearsal, no more no less)
· AWESOME: this flat tune is the title track…(unreal)
· SO EASY ( naw brothers I aint feeling ya)
· FORGET ABOUT IT: (wish I could forget this album)
· RACE FOR YOUR HEART: why ? I'm sure it will still be beating after you listen to this cd.

Whew, now that I got that out of my system…

Let Me say that Phoenix Rising, Ear-re-sistable, and For Lovers Only all contain some of the best music the Temptations have produced in years, don't buy one, buy all three!

If you don't buy Awesome you haven't missed anything and that's a fact. Yes friends and neighbors I am sorely disappointed with my boys for releasing this stuff that deserves to be in the can. The Temptations are better than this and The Big O knows it. Phoenix Rising went Platinum and They got a Grammy for Ear-resistable, if they get anything for this record I will be the most surprised brother on the planet. Ok, now that I've had my vent on, this isn't the first time the Tempts have released a stinker, Bareback, Hear To Tempt you, Wings of Love, & Milestone immediately come to mind, lets just hope they dust themselves off, reshine their shoes, retool them vocal chords and do what they do best "The Temptations" Comments anyone ?

Karl The Player Hater

Something "New" From The Temptations

20th Century Masters: The Millennium… Vol. 2 [ORIGINAL RECORDING REMASTERED]
Temptations

Yes, I realize this is a compilation album, but I have been sitting here for most of the week listening to this joint in my CD ROM player of my computer and I am prepared to say that this is a GREAT album!
It's the "David Ruffinless" Temptations going through their many personnel changes during the 1970's full of BADD AZZ SLOW JAMS and STANK FUNK, I mean that "stone cold southern FONK"
It's all digitally re-mastered, the sound is clean, and I can hear stuff in this mix, that I had NEVER heard before in these songs.
You interested in discovering or re-discovering some GREAT BLACK MUSIC FROM THE ANCIENT TO THE FUTURE"?
Check it out!
This album should be included in a time capsule of Soul Music….

1. BALL OF CONFUSION (THAT'S WHAT THE WORLD IS TODAY
This is one of the Temptations classic "message songs" this album doesn't include either "Cloud Nine" or "Message to a Black Man", but it's cool cuz "Ball of Confusion" is enough to give the uninitiated the feeling of 1970.
The messages here are about racism, vietnam and more.
There is a different mix here in this song than on the original, with a SERIOUS "blues harp" right out front.

2. PSYCHADELIC SHACK
"Hold it hold it…..listen"
— Dennis Edwards
Well that's how I always thought this song started out, I never remembered a knock at the door previous to that line, but here in this mix it's there.
"Oh yeah, it's right around the corner, just across the tracks"

"They got music so LOW you can't get under it……they got music so HIGH you can't get over it"
Now I know that some of yall think that P-Funk originated that description for what FUNK music is, but they didn't, the Temptations did it, and they did it on this record!
How about this line…
"You can have your fortune told, you can learn the meaning of SOUL…."
"They got a cat there shoutin the BLUES, talking bout payin some dues…"
U want a definition of what FUNK music is?
(u could do worse than listening to this song for the answer to that question)

3. JUST MY IMAGINATION (RUNNING AWAY WITH ME)
The classic Eddie Kendricks slow jam that I have personally done many a grind to 🙂
Mick Jagger and the Stones did a WEAK AZZ remake of this song on the "Still Life" CD, that demonstrates what masters the Temptations are, Jagger/Stones should go and hide in a closet .
THIS IS A SONG THAT NOBODY COVERS

4. PAPA WAS A ROLLIN' STONE
This classic tale, is a FUNK ODYSEY in "Ghetto Family Relationships". Dennis Edwards and the Temptations in perfect group harmony.
I mean, these brothas even got the "hand claps" goin on in here…."
People keep trying to tell me that Doo Wop harmonies have NOTHING to do with FUNK music, …
HELL THEY BETTA ASK SOMEBODY (cuz they DON'T know) and if they aren't convinced by "Papa Was A Rolling Stone", just let em listen to the MONSTER FUNK GROOVES of the next song, which is aptly titled…..

5. MASTERPIECE
"Broken down homes, kids strung out, they don't even know what life's all about…."
"It's an EVERY DAY THING in the Ghetto…."
Now these MONSTER FUNK GROOVES are back with some SERIOUS DOO WOP HARMONY, combined with the telling of a story that just won't go away….
It's the story of Black people living in the ghetto
I remember the album cover for "Masterpiece", it had Mount Rushmore type photos of the Temps.
Very accurate indeed 🙂

6. HEY GIRL (I LIKE YOUR STYLE)
Richard Street takes over the lead here and this is one of those slow jams where when you are grinding, the words of the song actually work as a "get over type of rap"…..lol
It's one of my favorite slow jams

7. A SONG FOR YOU
This song is practically a Dennis Edwards solo effort, and it never did much for me, as a matter of fact it puts me to sleep!

8. SHAKEY GROUND
More MONSTER PHUNK MUSIC from the mind of Norman Whitfield. I have always heard that 1/2 of P-Funk is playing on this song…..lol
Buddy Miles once told me that this song is s RIP OFF of "Them Changes" and that Berry Gordy owes him some money.
I can certainly hear similarities, but I'm not sure how much of a case Buddy would actually have on this one…
It's some sho nuff STANK stuff

9. STANDING ON THE TOP – (FEATURING RICK JAMES)
"Mo' FUNKY STUFF"…
When I saw Rick James a few years ago, he performed this song and when he introduced it, he talked about his relationship with the Temptations and how much he learned about the music business from them.
It's a great song about the rise and fall that stardom can often bring.
Too bad that Rick didn't closely enough to the words himself…

10. TREAT HER LIKE A LADY
Ali Woodson on lead here and although I like the song, I always thought this one was a mistake for the Temptations, because it makes them sound like the Whispers.
And to me, it's a mistake for the Temptations to drop down to that level 🙂

11. STAY
This song is now a classic, it's release was perfectly timed with the TV movie about the Temptations.
Great marketing of a "product" (the Temptations) not just a great Soul music group, but the one group that ultimately ALL Black male performers MUST come to terms with, if they want to be considered to be GREAT.

They are an American institution!!!

NEW YORK–(ENTERTAINMENT WIRE)–Aug. 27, 1998–Thirty eight years after their inception, THE TEMPTATIONS are still making hits with their 56th career album. The new album, The Temptations Phoenix Rising, debuts this week at No. 10 on Billboard's R&B Album chart while the new song "Stay" hits No. 1 on Billboard Monitor's Urban/AC chart and R&R's Urban/AC chart. "Stay" boldly features a well-placed sample of the Temptations' classic "My Girl."

Temptations – UPDATE!


Temptations 101 – Otis Williams Interview

LOS ANGELES (BPI) _ TEMPTATIONS 101: There aren't many groups who could brag about having 56 albums under their belts _ these days most artists struggle just to make three.
But Otis Williams, the last original member of the Temptations, says it was possible because they have always been a "working" group. The group's new album, "The Temptations Phoenix Rising," released by Motown Aug. 11, stands as a testament to those longstanding efforts _ and to the additional talents of Ron Tyson, Barrington Henderson, Terry Weeks, and Harry McGillberry. The point of the album's title, says Williams, is mostly to show that "the Temps," even without original members Melvin Franklin, Paul Williams, Eddie Kendricks, and David Ruffin, will continue to put out quality music.
According to Williams, the first single, "Stay," has been well-received. "It's a very fine piece of work by Narada Michael Walden," says Williams. "I told him it would be a hit." The album also features a remixed version by rapper John Forte. Overall, Williams says, the album is in keeping with the combination of romance and the think-about-it songs that the group always did. "We wanted to keep in the type of music the Temps were noted for," he says. The group worked with a number of producers and songwriters for the project, including Walden, Daryl Simmons, Isaias Gamboa, Johnny Britt, and Arthur Marbury. Other noteworthy songs on the set include "False Faces," "He Hurt You," and "This Is My Promise," a song that Williams notes could become the perfect wedding song. "It's a heavy romance song," he says. Williams says he's a serious radio listener who is not tremendously impressed with what he hears. "I say sometimes, `This is a sad state of affairs . . . it's come to this.' It's indicative of the times we live in. I'm from an era where good songs were written; they had great lyrical content and melody [that could be listened to] by all ages, from a 5-year-old to an 80-year-old," he says. Williams adds that a few songwriters, such as Kenneth "Babyface" Edmonds, Diane Warren, and Jimmy Jam and Terry Lewis, keep him hopeful. "They keep the internal light of hope for radio [on], but it's kind of sad . . . after a while, the music [being played] has the same beat, and one artist sounds like another . . . It's one of the reasons why we keep on singing. "The bottom line is that people still appreciate great songs if they are written and produced well," he says. Another reason a group like the Temptations is still around is their great performances. "We never sang to tracks . . . [We feel that if] people spend their hard-earned money, we [should] perform like we should . . . When I hear an artist who is selling millions and singing to a track, they are cheating the audience . . .It's a bad state of affairs," he says.
Williams says he doubts many artists today want to work as hard as he and his contemporaries have done. "We used to rehearse at 5 in the morning . . . A lot of artists don't want to put in that much dedication . . . Naturally we feel complimented by it, and we genuinely think many of them do [feel inspired], but they don't want to [work hard]. They want a quick fix . . . We have been able to work around that for 40 years . . . There aren't too many acts who can say they will be around for the new millennium. We will." Williams cites the work ethics of Cholly Atkins and Harvey Fuqua, who helped them achieve their legendary "superstar" status. "Those guys would build an act . . . and we didn't have to worry about having a hit record to keep working," he says. Luther Vandross, Stevie Wonder, and the late Marvin Gaye are among the many artists Williams considers to be true singers. "Marvin was one who could sing a melody . . .not riff all over the note . . . I'm a fan of the late Frank Sinatra. [Singers] need to listen to some of those guys to know. [Singers] have it confused. They moan and groan and hit one note with 4,000 runs. I sit and listen and learn. The ones who can really sing have trouble getting on playlists at radio."

What does everybody think of the new release by The Temptations? "Stay" form their new album "Phoenix Rising"?

I agree that the Song "This Is My Promise" will be the next wedding song…..put it right up there with Kenny Lattimore's "For You." It is wonderful love song, and one that all women really want to hear coming from their man. That song has taken hold of my heart, as a matter of fact I think I will play it at my wedding……….now I'm off to find a man to marry and I will be set.
……Pleaseeeeeeee yall go get this cd, NOWWWWWWW!!!!

Also, that song "My Love" is really rocking, don't cha think?

I THINK IT IS AWESOME, catchy, nice beat, smooth.

I think so too, can't wait till the cd comes out on 8/18.

Hey Hey Hey, just picked up the new cd……..EXCELLENT WONDERFUL …….THE TEMPTS STILL GOT IT GOING ON

On a scale of 1 – 10 I give it a 20……perfect follow up to the For Lovers Only cd.

Of course the first single release "Stay" truly delivers that same Motown kinda groove. The Tempts have not lost that groove after all these years.

But so far, I am kinda touched by track #6 "This Is My Promise" makes me feel so good also most as if they were singing directly to me.

Still grooving to the other songs, but I know they will capture me just like all the songs of the "For Lovers Only" cd did.

….and boy do they look good on the cover of the cd….just a bunch of classy, fine looking black men….and …Otis is a bomb!!!!!!!!!!!!!!!!

And don't forget, there will be an NBC miniseries on the Temptations coming out this season…

I am glad to hear this….I think Motown and the promoters should have done a better job of promoting this new release…..the same with the "For Lovers Only" cd….it did not get the air play that it deserves.

I heard the casting call for the new Tempts miniseries…..its gonna be all of that!!!!!

You KNOW I'm gonna be buying this one!

You won't be sorry, The Tempts have taken us to the next level after "For Lovers Only."

Just found out that this Wednesday September 2, the Temptations will be immortalized in cement during a ceremony at New York's Motown Cafe. And the NBC mini-series is scheduled to air on November 1st and 2nd. It is currently being filmed in Pittsburgh.

I just wanted to let you know that I picked up this album today and I'm about to: ::::::SLIDE IT IN::::::::

I wonder if I truck on up to Pittsburgh, if I could get a part in that movie…….they got to have a spot for an ol' school kinda girl like me.

I just gave the album my first listen…. Now I gotta do an A/B tape with "For Lovers Only" on the other side. (so far I like it a LOT)

You naughty boy………sliding stuff in, huh??? Be still my heart and all other things…… 🙂

"sliding stuff in" is the best way I know of to get the musical juices "flowin' and this Pheonix Rising" (a GREAT CD)is certainly a good way to get things "lubricated"

Alright, cut it out……..I can't stand the pressure…..

Subject: TEMPTATIONS

Temptations – Puzzle People


Side 1;
1. I Can't Get Next To You
2. Hey Jude
3. Don't Let The Joneses Get You Down
4. Message From A Black Man
5. It's Your Thing

Side 2;
1. Little Green Apples
2. You Don't Love Me No More
3. Sonce I've Lost You
4. Running Away (Ain't Gonna Help You)
5. That's The Way Love Is
6. Slave

No you didn't go there! Temptations are legendary, the music alone will always be "in to date". My favorite is "Don't Let The Joneses Get You Down". Thanks for reminding me of this Lp.


I was just a little boy when this album came out but I remember it well. This is when the Temps first started to
break out of that "Motown mold" and get

FONKY

!!
It had a really cool album cover & for the first time we saw the Temp's without processes & suits.
Those boys were bustin out with thier fros', jumpsuits and applejacks !!


And ya KNOW dat!! Temptation came out like a heatwave, grabbing every man, woman and child. What do you think is the difference in the music of the Temptations and what is playing today ?


The Temps were a GREAT group who could really sing. I loved them and wished that I could sing and dance just like them.
The only group I can think of today that is similar in style is New Edition.


New Edition is great example but another group I think of Boyz To Men but the Temptations will always be a hard group to beat.
I agree about the Temps being hard to beat, their concept of multiple lead singers is a rarity these days. Nowadays your lucky if there is ONE person in a group who can actually sing !!

Here we go again…you just won't let me get out of this BB…I think that it was Tia that compared the Temps to
Boyz To Men and New Edition of today…well, I love both of these groups…but there is no comparison yet…they have not yet withstood the test of time…the measure of a GREAT group…if they are still together and making hits in 10-15 years then they should get their due…until then they will remain unique in their own way as many others…I believe that the only group that can come close to the Temptations would be The Drifters who put out hit after hit for over 25 years…but there were 24 members of the group and several notable lead singers…however they had the same ingredient that the Temptations have…the ability to change their music to relate to the changing of time…as you mentioned in your note "Puzzle People" saw a change in the Temps…they had already changed one lead singer for another who was more adapted to the new type of music they were singing in keeping with the times…true, the afro was in…the process was out…By the way, I believe that "Cloud Nine" was the first album that pictures them without the process but the "natural" hair styles…

Couldn't agree with you more, but there is no comparison…styles are of today…Tempts have gone into another realm…Las Vegas show music…saw Temptation concert a few years back in Hampton, VA…can't remember the song they had out at the time…they came on after O'Jays and Lavert (big mistake)…began by singing a medley of their old songs…a lot of young people walked out…they couldn't relate…very sad…as we go into the 21st century they are still singing…the old favorites are classics and their brand of music now is mellow and timeless..


You may be correct about "Cloud Nine", but all I remember about that album cover is the "pink swirls" on the cover, I don't recall any pictures of the group being on it.
However "Cloud Nine" was actually the Temps first foray in to FUNK & that's why Dennis Edwards was the perfect choice to replace David Ruffin on lead !!
Remember "Runaway Child Runnin Wild" ??


Thanks for the details on "Cloud Nine"…..I had forgotten about them being on the album cover amdist all the "pink swirls". I also agree with you about Dennis Edwards…..he was the right man for the job …at the right time !!


One of my favorite Temp songs are Heavenly and Since I Lost My Baby. Not on that album unless of course. I don't have it but it sounds like it has great songs on it.

Don't let the Jones…… I bought this when it came out and was dissapointed with the LP…

The Temptin Temptations, m1's favorite on this lp was "Dont Let The Jones's Get You Down". couldn't nobody "do the things you do" like the temps. come on now, ya'll fess up you know you was doin the Temptation Walk too ! got any info on the original members you'd like to share?


The "Temptin' Temptations" is a classic…been trying to locate a replacement for my damaged one for years…a very hard task…I have four favorite ones: "Meet The Temptations", "Live at the Roostertail", "Masterpiece", and "Just For You" each one represents a different era and style in their music. Original members were:
Eldridge Bryant
Otis Williams
Melvin Franklin
Eddie Kendricks
Paul Williams


Masterpiece was a fitting title for this album for it was a masterpiece. I had that album but in moving from college back home it got lost. That's one I would love to replace.