Dick Allen RIP – Total B.S…ya won't reshape history on my watch…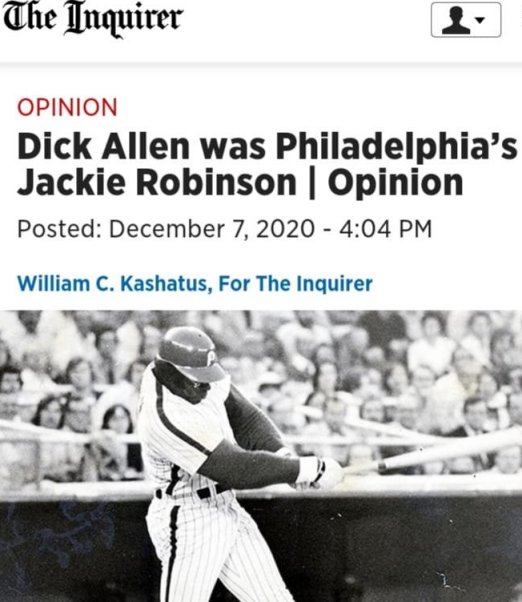 by – Phil Allen (Mt Airy Phil)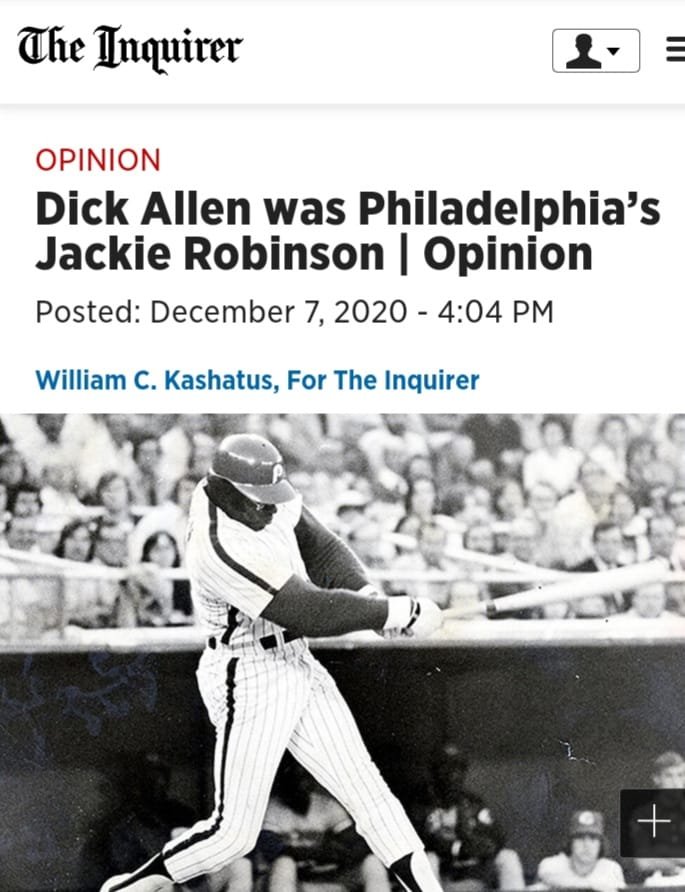 Jackie Robinson was SEVENTEEN years before Richie Allen made the Phillies, and the Dodgers sent him to a more liberal Montreal, while the Phillies made Allen the only black player in racist southern Little Rock, Arkansas.
The Dodgers did EVERYTHING they could to soften Jackie's arrival, and help him navigate his first season in MLB, which is why they have a nationwide base of black fans. Phillies mgmt. again did nothing to protect their rookie from this blood thirsty racist fan base.
Dodgers GM Branch Rickey did what he could to manage Jackie's relationship with the press, and promote the most positive portrayal of their black superstar, the Phillies let a pervert rapist, racist beat writer Bill Conlin just swing away daily on Allen.
The Dodgers added more black players every year, while Dick Allen had to exist in a vanilla vacuum of racist teammates in a clubhouse that was not welcoming and he avoided til the last minute every game.
Conclusion…
The Phillies are lost to me forever, because with their organizational support, Richard Anthony Allen would be in the HOF today. Sadly, this disdain for players of color continues as the Phillies still do not scout the Dominican Republic, Puerto Rico and the rest of the talent rich Caribbean Islands.
I'll make dinner while you find the last black homegrown pitcher developed by this franchise. Give up? Charles Hudson 37 years ago. Not a single black pitcher drafted and developed since.
The spectre of Richie Allen's treatment looms heavy over this franchise and can't be dismissed as an aberration anymore. The death of this great player, forced to sink or swim alone by his own franchise only serves to exacerbate and reopen wounds that have festered in this baseball fan for years. Rest well King, I promise never to support my "home" team and never forget (or let be forgotten) your journey here in the city of "brotherly love."