Blues and the Spirit Symposium/Dominican University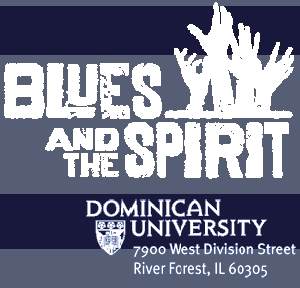 Blues and the Spirit Symposium/Dominican University, Bob Davis, Janice Monti, Jim O'Neal, Barrelhouse Bonnie, Larry Taylor, Sharon Lewis, Portia K. Maultsby, Bob Jones, Gary Tyson, Erik Greene (Sam Cooke), Susan Brown (Five Stairsteps) and Mrs. Willie Dixon
Bob Davis @ Blues and the Spirit Symposium/Dominican University in Chicago (5/22/2008 – 5/24/2008)

(Blues)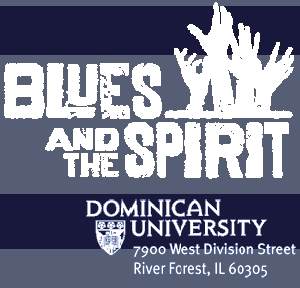 I am very pleased to have been invited to participate in this very important symposium dealing with the past, present and future of BLUES MUSIC. I'll be a part of the An Insider/Industry Perspective Panel Discussion at 11:45 on Saturday Morning. However I will be in attendance and be an active participant for the entire symposium in Chicago, both in my capacity of Soul-Patrol.com Owner and as the Director of Black Music Programming for RadioIO.com trying to soak up as much information as possible from the experts who will be in attendance. I'm actually pretty excited, a number of these folks (Jim O'Neal, Barrelhouse Bonnie, Larry Taylor, Sharon Lewis, Portia K. Maultsby, Bob Jones and others) have been members of Soul-Patrol for years and I'll be meeting them for the first time!!
In addition, while I am in Chicago I will also be making an appearence on our friend Gary Tyson's popular Chicago radio program, THE DUSTIES PARTY on 5/22 from 9pm – Midnight on WHPK 88.5 FM (www.whpk.org) If you are going to be in Chicago 5/22 – 5/24, come on out, participate and of course say hello….
Thursday, May 22, 2008
Bronzeville Tour (Departs from Circle Drive) Tour of Historic Black Chicago and Blues Heaven Foundation/Chess
Elders Council: Chicago's Musical Legacy
Reception with Larry Taylor Blues and Soul Band
Friday, May 23, 2008
From the Margins to the Mainstream: Issues of Identity, Aesthetics and Meaning in Black Popular Music
God Rode in the Wind Storm: Sanctified Music, Chicago to the South
he Theatricality of the Blues: The Bluesicals of the Chicago Black Ensemble Theatre
D-I-S-R-E-S-P-E-C-T? Roles and Responsibilities of Writers who Chronicle the Blues
Multimedia Art Exhibit (O'Connor Art Gallery/Lewis
The Photography of Raeburn Flerlage/Outsider Art by Frank Scott Jr./Video by Caroline Alexander Reception with music by James Wheeler and friends
Blues and the Spirit Concert
Otis Clay with the Platinum Band (Sharon Lewis and Texas Fire opening)
Saturday, May 24, 2008
From the Saturday Night Blues…..To the Sunday Morning Good News
Workshop on Gospel and Black Church Music with Community Partner Churches Workshop Director
Documentary Fakelore: Unmasking the Travel Channel's Secrets of the Delta Blues
The History of Gospel Music in Chicago (Parmer Hall Room 107)
An Insider/Industry Perspective Panel Discussion (Springer Suite/Rebecca Crown Library)
Perspectives on Blues Education
Blues-in-the-Schools Demonstration Workshop
I've Lived the Life I Sing about in My Songs: Chicago Blues Portraits and Stories
Multimedia Presentation (Lund Auditorium/Fine Arts Building) The Spoken Word in Black Music Cultures from Griots to MCs
Blues Club Crawl (Departs from Circle Drive) Bus Tour to West Side and South Side Chicago Blues Clubs
Check out the biographies of all participants
The Blues & Spirit Symposium Overview
(Blues)

I had a blast out in Chicago. I don't really feel like doing a full write up at this moment, but suffice it to say that I got quite a bit out of participating in this conference. The conference took place on the beautiful and compact campus of Dominican University. The basic set up was similar to the James Brown Symposium that I attended at Princeton last year. There were plenty of heavy duty scholars & archivists from major universities as well as folks from the "blues infrastructure." Interestingly enough, many of the folks from the world of academia were Black Americans and the bulk of the music industry folks were white. Although there was much heavy duty conversation, there were also several concerts over the course of the 3 days, plus the "blues club crawl" that broke up the discussion with plenty of music.
Now all of this was cool, and you best believe that I made an impact during these formal proceedings (including the concert itself, where Sharon Lewis gave Soul-Patrol.com MAJOR PROPS in front of a crowd of about 700 Blues fans)!!!
The real deal with this conference for me were the things that happened outside of the agenda.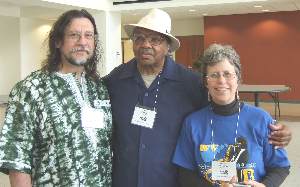 Hooking up with participants like Jim O'Neal (Co-Founder of Living Blues Magazine), Bonni McKeown (Larry Taylor/Blues Activist), Sharon Lewis (Artist), Portia Maultsby (Director, Indiana University Archives of African American Music and Culture), Stan Mosley (Artist) and Bob Jones (Legendary Chicago Songwriter) that I have known for a long time and had never met. As always there is an incredible sense of personal connection and bonding that occurs with people that you have corresponded with over the course of many years. You have never met them before, yet they know a whole lot about you and you them. When you meet them in person it feels like you have known them your whole life. The fact that these people also had major roles within the symposium itself is a testament to the breath and depth of the kind of people who are attracted to Soul-Patrol. For a website that isn't considered to be a major force within the world of Blues, I learned that we actually have a whole lot more influence that I had previously thought. Other folks who I didn't know emerged during the course of the proceedings and told me that they knew of me from other things I had done on the internet going back 10 years or more.
The fact that these folks knew me so well led to "instant credibility" with the other folks who didn't know much if anything about what we are doing. I'll write more about all of this later, it's all highly significant because many of these folks have made some commitments to partnering with us going forward, on many of the ideas that I put on the table during the symposium. The lesson here is that sometimes it isn't enough to be in contact with people via the internet, sometimes you have to physically in the same place in order to truly facilitate certain types of working relationships.
The flip side of all of this "formal stuff" were the people who are core members of Soul-Patrol that live in the Chicago area who "showed up" and I hung out with over the past few days. Gary Tyson, Susan Brown and Erik Greene took time out of their busy lives to welcome me to Chicago in their own ways.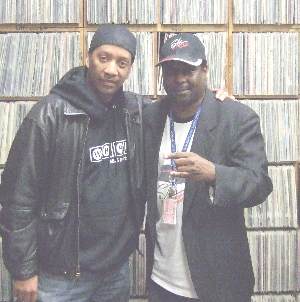 Doing Gary Tyson's show on WHPK was a whole lotta fun!! I got a chance to talk with his listeners on the air about Soul-Patrol, RadioIO.com, the Blues & Spirit Symposium as well as several crucial issues faacing the world of Black music today. The callers were excellent, so the discussion of the various topics was very focused and on point. And it was cool that we got to turn the audience on to some of my favorite Funk joints (like "Earthjuice", "Ashley's Roachclip" and more including the new Yvonne Fair record…)
Some of the folks at the Blues & Spirit Symposium also listened to the show and some of the issues we discussed also carried over into my commentaries during the Symposium.
However more importantly for me was meeting Gary for the first time in person. We did the show till midnight and then hung out for another hour afterwards just talking. Once again that whole "personal bonding" thing that I described earlier occurred with Gary.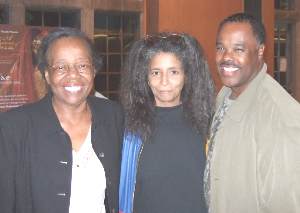 Many of you met Erik Greene (nephew of Sam Cooke), the author of "Our Uncle Sam", when he came to the 2007 Soul-Patrol Convention. Erik came over to Dominican University for the concert with Sharon Lewis/Otis Clay. Erik & I are kinda like "birds of a feather" and his running commentary during the show had me in stitches. In addition I was able to introduce him to many of the scholars in attendance who are all quite interested in his book.
As Erik and I left the concert, Susan Brown and her husband Arthur were waiting for me. Susan is a cousin of the Burke family (Five Stairsteps) and she is a major part of my ongoing detective story concerning them. I was able to get Erik, Susan and Mrs. Willie Dixon to pose together for the photo at the right. It struck me that it was somewhat historic to have a relative of Sam Cooke, The Five Stairsteps and Willie Dixon all standing together at the same time. All three artists were from Chicago and i wondered if their paths had ever crossed before?
Erik and I ended up back at Susan and Arthur's apartment enjoying their hospitality and we ended up listening to unreleased Five Stairsteps music till the wee hours of the morning.
In addition I would like to thank Janice Monti of Dominican University for inviting me to participate. This was a first class event in every way and made so by the kindness and paitence of Janice and the entire staff at Dominican University.
Everything that I have mentioned here is really just the tip of the iceberg, and is something of just a "quick dump" of what happened. I'll try to write something far more comprehensive & coherent later
–Bob Davis
Bob Davis @ The Blues & Spirit Symposium (#1 Terminology and It's Economic Implications)
(Blues)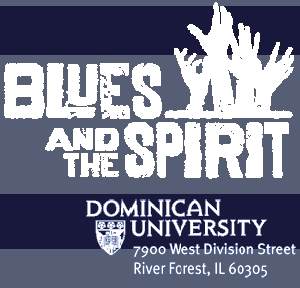 Q: What Do You See As the Major Issues Facing the Industry Surrounding "Blues" and "Soul/Blues" (Southern Soul)
BOB DAVIS:Soul-Patrol.com is a 100 percent BLACK OWNED informational resource on the internet. It has been in existence for over 10 years and is jointly owned by myself and my brother. It consists of a website/internet radio station with over 50,000 web pages visited by about 400,000 unique visitors each month, a newsletter delivered via email to 50,000 email addresses twice/week, and more. All of this is hosted on an independent technology platform and managed by proprietary software programs all developed in house. Our purpose is to distribute information about "great black music" in the hopes that "great black music" can continue to be a positive force both inside of and outside of the culture that created it. I am also the Black Music Director of programming at RadioIO.com where we have 5 radio channels all with extremely deep playlists, covering much of the same musical content at Soul-Patrol.com in a most coherent and entertaining manner for the enjoyment of RadioIO.com's 2 million listeners around the world. I have also documented some of my thoughts on these topics in an article which will be the cover story in the June/2008 issue of Elmore Magazine next month, entitled "Whatever Happened To R&B?", which will be distributed to all of the participants here both in hardcopy and electronic form (courtesy of Elmore Magazine)
BOB DAVIS: First of all I must say that I find the usage of some of the terminology used by the "blues industry" to be highly offensive. At Soul-Patrol.com we talk about something called "Great Black Music". Our reason for doing so was purely for reasons of historical accuracy. We refer to our music as what it is and we have been quite successful in opening up the music that everyone here is talking about to new audiences (YOUR POTENTIAL CUSTOMERS). Unless that music, which is foundational to all Black music styles which have followed it, is INCLUDED AS BLACK MUSIC, it will indeed either die off or simply become a museum piece.
BOB DAVIS: The artificial categories that have been created by marketing folks have done a huge amount of damage. The net effect of what has occurred because of the way "Blues" and "Soul/Blues" (Southern Soul) has been marketed has been the creation of two "separate yet unequal" marketplaces for so called "blues music". In effect what has been created is "blues music for white people" and "blues music for Black people." That is really what is meant by the terms "Blues" and "Soul/Blues" (Southern Soul). During a time when the overall music industry is struggling, this "segregationist business strategy" is actually a strategy for economic disaster if it continues.
BOB DAVIS: At Soul-Patrol.com we recognized this as an issue many years ago which is why we have made a conscious effort to treat the music/artists that are being described here at this symposium, NO DIFFERENT THAN THE OTHER MUSIC/ARTISTS WE TALK ABOUT. At RadioIO.com's Nu Soul channel, we play new releases of artists here at the Symposium such as Stan Mosley, Sharon Lewis and others right along side the new releases of artists like Alicia Keys, Chaka Khan, Marcus Miller, Victor Wooten and others, because the "sound" of their music fits in with the "sound" of other modern R&B artists.
The net effect of this has been to create new fans for the music that is being discussed here. It is those new fans (not "old farts" like me) who are going to carry this music into the future. At Soul-Patrol.com we feel that our role is to help advance this cause to those new fans that we have the ability to reach so that they too will be in a position to treat all forms of "GREAT BLACK MUSIC", EXACTLY THE SAME. We are enablers of that process because we know that our role isn't to define what the music is, the artists already do that for us when they create the music. Our role is simply to provide INFORMATION that will be helpful to music fans (YOUR POTENTIAL CUSTOMERS) in connecting the dots together. This makes it easier for music fans (YOUR POTENTIAL CUSTOMERS) to navigate thru this unnecessarily complex musical landscape and ultimately make a purchasing choice.
Bob Davis @ The Blues & Spirit Symposium (#2 Corruption In Reporting – Centralized Control vs. Open Compitition)
(Blues)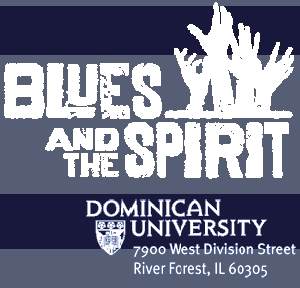 At the beginning of the panel entitled "D-I-S-R-E-S-P-E-C-T? Roles and Responsibilities of Writers who Chronicle the Blues" a statement was made to the effect: "What are some of the things that we need to do to elevate Blues criticism to the same level of as that of jazz criticism or rock criticism?"
BOB DAVIS: I do not understand why anyone here would aspire to be at the same level as jazz or rock criticism when both are fundamentally corrupt. At Soul-Patrol.com & at RadioIO.com NO ARTIST HAS TO PAY MONEY TO HAVE SOMEONE GIVE AN OPINION OF THEIR MUSIC OR TO GET THEIR MUSIC PLAYED. Each year we post hundreds of album and concert reviews that NOBODY PAYS ANYTHING FOR. We do this because we think those artists are owed an honest opinion about their music, simply because they created it and decided to share it. Most of so called "rock & jazz criticism" is corrupted, personally I don't believe anything that is written by these folks and I certainly don't aspire to be like them in any way whatsoever.
BOB DAVIS: In the old (centralized) world there were only a few places where an artist could get their music reviewed or played. This led to the systematic corruption and lack of integrity in many of those reviews. In today's world there are hundreds of places where an artist can get an HONEST REVIEW of their music and that is a good thing in my opinion. This is what enables the music fan (YOUR POTENTIAL CUSTOMER) to decide what is good and bad, not an individual sitting in some ivory tower that is being paid to give their opinion. Under a "decentralized music review system", the "cream will always rise to the top", as long as the artist is willing to do the HARD WORK required to make certain that as many of those "decentralized reviewers" (and radio programmers) have a copy of their music to review.
Bob Davis @ The Blues & Spirit Symposium (#3 The Artist As An Independent Small Business Owner)
(Blues)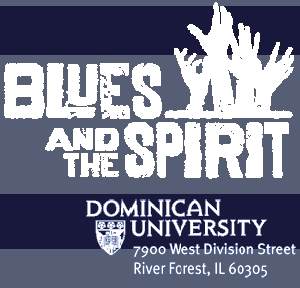 BOB DAVIS: A big problem is that sometimes artists confuse "reviews" with "promotion/advertising" and think that they are the same thing. They aren't, however this "myth" (perpetrated by those who are "paid to do reviews") cause artists to not put aside a separate budget for promotional activities. Those are the artists who probably would be better served not even releasing their music, because without advertising in some form, you can never get a critical mass of "casual fans" involved in your music. A good review isn't going to sell one additional copy of your music in an environment with the music fan (YOUR POTENTIAL CUSTOMER) can freely listen to and obtain your music at zero cost to them, simply by using a search engine to find it or having a friend email them a copy of it. If you want to sell music, you have to spend money to promote it, it's just that simple. By definition anything that is "free" is not promotion, it may make you feel better, but it is NOT promotion and very likely will not result in many additional music sales. At Soul-Patrol.com we make a VERY CLEAR DISTINCTION BETWEEN WHAT IS EDITORIAL CONTENT AND WHAT IS PAID ADVERTISING. We do this in order to insure the integrity of the editorial content.
BOB DAVIS: Bottom line is, you shouldn't have to pay one nickel for reviews or airplay. However you should be prepared to spend every available dollar that you have for paid advertising in as many places as possible where music fans (YOUR POTENTIAL CUSTOMER) can be directed to a point of purchase (hopefully a store that is OWNED BY THE ARTIST, not a place owned by a third party). Once you have collected a critical mass of good reviews, you next want to make it easy to the casual music fan to make a purchase if they want to. That is why it is is critical to spend as amuch money as possible on PAID ADVERTISING that directs music fans (YOUR POTENTIAL CUSTOMERS) to a place where they can make a purchase if they want to.
BOB DAVIS: In order to accomplish this the artist must treat what they do as a business, where they retain OWNERSHIP, but PAY FOR SERVICES that they can't perform themselves. This means that they will be required to either perform or outsource all of the business functions of the traditional record company (sales, marketing/advertising, distribution, manufacturing, metadata creation, etc). People who own record labels today will perform these services for artists at a outsourced based hourly fee in the future. This is a major challenge for many artists and going forward there will be many talented people whose music will never be heard by a critical mass of casual music fans. That's because these artists will have failed to create a business organization that performs the traditional business functions associated with record labels.
BOB DAVIS: Some have predicted that record companies will not exist in the future. This is NOT true, however record labels will evolve. What we think of as record companies in the world we all grew up in will evolve into SERVICE ORGANIZATIONS, that will perform functions they have traditionally been good at (sales, marketing/advertising, distribution, manufacturing, metadata creation, etc). However they will perform these functions on an outsourcing basis to the artist as opposed to having OWNERSHIP OF THE ARTIST WORK.
BOB DAVIS: In today's world there are many artists who make a good living (ie: they don't have "day jobs") because they have mastered and implemented this approach. In the future there will be many more. These artists may never become "hosehold names", however they will be able to earn a good living for themselves and their employees/vendors doing what they love to do best and that's making music.
Bob Davis @ The Blues & Spirit Symposium (#4 Live Performance – The Magic Number is 200/20 fans)
(Blues)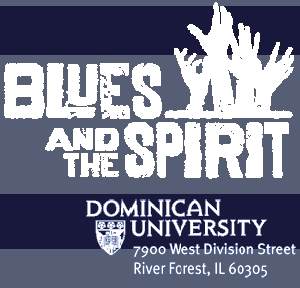 For all of the discussion about the recording industry, the reality is that most of the money available to be made for most artists is in the arena of live performances.
BOB DAVIS: The magic number is 200/20 fans. What this means is that the initial goal for any artist should be to acquire the direct contact information (email address, telephone numbers, etc.) for 200 ACTUAL FANS OF THEIR MUSIC IN THE TOP 20 CITIES IN THE UNITED STATES. Doing so would produce a minimum income of $320,000.00/year. Could you and your band live on $320,000.00/year?
BOB DAVIS: At the end of the day, you don't really need reviews or airplay, unless they are going to somehow help you to obtain the DIRECT CONTACT INFORMATION for the 200/20 fans. You need that information so that you can let those 200/20 fans know when you are coming to their city. This way they can pay to come out to see you perform live and buy your merchandise, when you visit their city twice/year.
BOB DAVIS: This number of 4,000 ACTUAL FANS (people who will spend money for your music), distributed across 20 cities is not an easy thing to obtain. It requires a whole lot of HARD WORK and there is no magic formula or single path to reaching this goal. However this is what the primary activity of artists should be in an environment where they are ultimately responsible for their own success (or lack of success).
BOB DAVIS: If you have 200 ACTUAL FANS in a particular city, this enables you to call up the manager of a 200 seat venue in that city and tell them that you are willing to play that venue "for the door" on any night of the week. You also tell them that the first time that you will pay your own traveling expenses, but that the second time they have to pay for your traveling expenses and the third time they will have to pay your traveling expenses, plus an appearance fee plus the door.
BOB DAVIS: The venue manager is going to be willing to do this because, that very first gig you are going to bring 200 local people into their place of business who have never been there previously, who are all going to buy drinks and food while they are there.
BOB DAVIS: Not only is that venue manager going to quickly become your best friend in that city, but they are also going to have to pay you a premium in order to prevent you from appearing at competing venues in their city. Multiply all of this by 20 and it's easy to see how you can create a business model that will sustain the career of an artist and leave the control of that career in the direct control of that artist. It all starts and ends with the artist having direct contact information (email address, telephone numbers, etc.) for 200 ACTUAL FANS OF THEIR MUSIC IN THE TOP 20 CITIES IN THE UNITED STATES.
BOB DAVIS: Of course it doesn't stop at 200 people, because after you play that city the first time, the 200 people plus the venue operator and others are going to help you to recruit even more people, for whom you will have direct contact information (email address, telephone numbers, etc.) To get started with this work, first start by asking yourself the question; "Do I have direct contact information (email address, telephone numbers, etc.) for 200 ACTUAL FANS (the people who will pay to hear me perform live and who will buy my merchandice), IN MY HOME CITY? If the answer to that question is NO, then you already know the answer to the question of how & where to get started WITH THE HARD WORK.