Donny Hathaway At 75: Still Black Music's Most Unappreciated Genius
His recurring bouts of depression and manic delusions plagued him with self-doubt of his titanic gifts, made working with him a constant challenge, strained bonds with those most intimate with him (including Flack),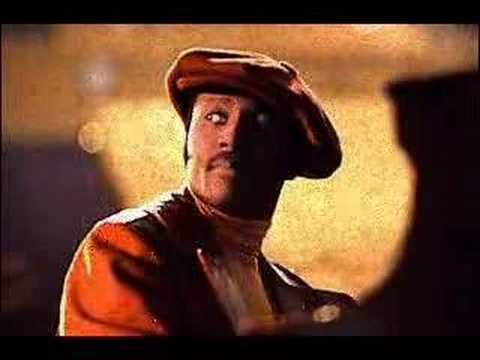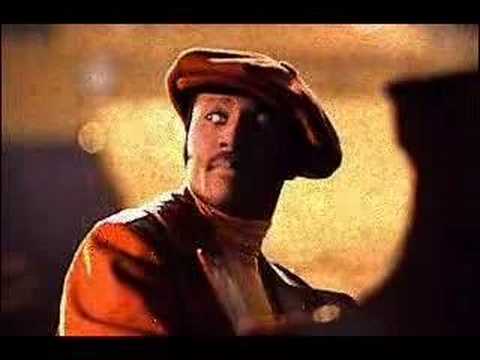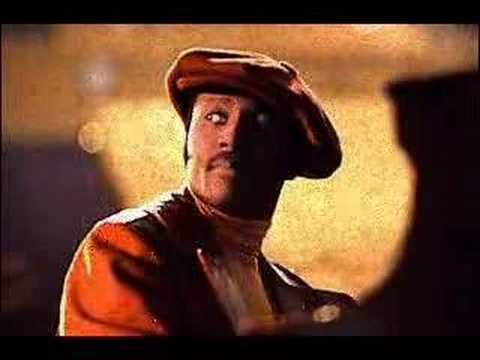 When I think of music, I think of music in totality. Complete. Like from the lowest blues to the highest symphony. What I'd like to do is to exemplify each style of as many periods as I can possibly do. Excerpt from Donny Hathaway Interview, "These Songs For You (Live)," 1972
On Tuesday, October 1, in this year of Our Lord 2020, Donny Edward Hathaway, one of Black music's undisputed geniuses—perhaps even our greatest—would have been 75 years old…
Would have been…
Not to draw too fine a point, but reverence is (or should be) mandated in any treatise of Donny Hathaway, because he was a manifest confirmation that God, in whatever form one so chooses, is, indeed, quite real. It's been 41 years since his seemingly immutable essence was consumed by his internal shadows at the impossibly precipitate age of 33. His vibration continues to resonate two-plus generations hence. Hathaway has been name-checked as a foundational influence by legendary peers such as Stevie Wonder, Leon Russell, George Benson, Led Zepplin, Carole King, James Taylor, Lou Adler, Willie Nelson, and Luther Vandross. Also cited by aspirant icons large and small – D'Angelo, Amy Winehouse, Jason Kay (Jamiroquai), John Legend, Justin Timberlake, Frank McComb, Alicia Keyes, John Mayer, Common, Musiq Soulchild, etc.
"Donny was a very special musician," assessed sovereign music man Quincy Jones in one interview, "Like Stevie and Marvin Gaye, he understood what happened before him musically and knew about the roots."
Yet, still, all these years later, only a mere paucity of the most devout disciples truly celebrate the entirety of Hathaway's work. A modest, but consecrated discography of features on Atco includes three groundbreaking albums, a collection of duets with partner Roberta Flack, a stellar live album, and a landmark collaboration with legend Jones on a rare and coveted soundtrack. This core work is coupled with an extensive Hall of Fame ledger of studio credits on some of the most revered songs in the Black music canon.
Yet Hathaway's work as a solo artist has yielded only three appearances in the R&B Top Ten Albums chart, his highest solo appearance on the Singles chart being "Love, Love Love" from Extensions Of A Man, which peaked at Number 16. Hathaway's only Top Ten Singles appearances were pairings with Flack. He only has two Grammy Awards: one in 1972 for his classic Flack duet, "Where Is The Love," and the other a posthumous Lifetime Achievement Grammy in 2019. And, of course, when the holiday season rolls around, "This Christmas" is in voluminous rotation (along with every execrable, half-hearted mercenary cover of the song known to man).
This is not the first lament written about Donny Hathaway's dominant impact and boundless gifts—singer, musician, songwriter, composer, arranger, conductor and any other creative music job done by human hands and divine inspiration—being flouted by vox populi. As it remains standard practice to exploit deceased Black legends in the abstract—as opposed to concretizing these legacies in the same hallowed ground as their White counterparts (even those on the periphery)—Hathaway's continued snubs will probably be a repeated refrain, at least, until he receives the overdue veneration his pinnacle body of work demands.
"He really baffled me," former employer/mentor and legend Curtis Mayfield said in an interview with The Independent in 1999, "I always admired people that could do that, because I never had that kind of learning. It was just amazing. He had a lot of learning in him, but he was instilled with a lot of depth of the religious feeling of Black music."
First the facts: Hathaway's aptitude is absolute and unchallengeable. His pedigree is absolute and unchallengeable. His track record is absolute and unchallengeable. Leaving just short of attaining his Bachelor of Fine Arts degree from Howard University's acclaimed music department in 1967. He moved to Chicago to work as a songwriter/session man/producer for Curtis Mayfield's burgeoning Curtom Records label and as a session player/songwriter at nearby Chess Records. He did sessions for The Unifics, Aretha Franklin, Curtis Mayfield, The Impressions, Jerry Butler, King Curtis, The Staples Singers, Mavis Staples, The Five Stairsteps, Linda Clifford, Baby Huey & The Babysitters, Leroy Hutson (Donny's Howard roommate and co-writer), The Natural Four, Bobby Whiteside, Holly Maxwell, Little Milton, Carla Thomas, The Soulful Strings, Rotary Connection, Minnie Riperton and Ramsey Lewis. (Little known fact: Hathaway worked on early demos with Chess house drummer Maurice White's band, The Salty Peppers. White would use those tracks to get Warner Brothers to sign the band, rechristened as Earth, Wind & Fire.) Amidst of all this activity, he composed a hit TV theme ("Maude"), wrote jingles, had a regional single with June Conquest ("I Just Want To Thank You," b/w "Just Another Reason"). This was all in the span of two years (1968-1970), and he hadn't even signed his own label deal yet.
"To see him there in the studio at about 21 years of age," Mayfield continued," directing all these real big session guys like he'd been doing it for years, was a tremendous sight to see. But he always believed in himself. He wasn't conceited about it, but he knew he could do anything these guys could do, and almost certainly better. I'd have loved to have signed him as an artist, but it wasn't meant to be."
Mayfield's loss was Atco Records' incalculable gain, as Hathaway signed with the label in 1969, reuniting with his Howard University classmate, Roberta Flack (she would perform Hathaway and Hutson's "Tryin' Times" on her debut album, First Take). "He was the most brilliant musical theorist I ever encountered," extolled the late Jerry Wexler, celebrated producer/exec who brought Hathaway to Atlantic, "In those days, I used to think we had two geniuses on Atlantic: Aretha Franklin and Ray Charles. When Donny Hathaway signed up, I announced to one and all that I think we've found our third genius."
Officially, Hathaway delivered three classic albums and a legendary live set—Everything Is Everything, Donny Hathaway, Extensions of A Man, Donny Hathaway Live—and a landmark collection of duets with Flack, simply entitled Roberta Flack & Donny Hathaway. In 1972, he delivered his tour de force in collaborating with maestro Quincy Jones on the seminal soundtrack and score for the acclaimed film, "Come Back, Charleston Blue." But Hathaway would not release another album after 1973. Large chunks of Hathaway's catalogue were never officially released until 2013's Donny Hathaway: Never My Love – The Anthology, a four-disc survey covering standout album releases, unreleased tracks, live performances and duets with Flack. There are also dozens of demos, rough tracks and unreleased pieces—of varying quality—that have made the rounds in bootleg form.
In 1978, Hathaway reunited with Flack for the single, "The Closer I Get To You," for her Blue Lights In The Basement album. Later in the year, the two began work on another album of duets. But on that ill-fated January 1979 night, after Flack and Hathaway had dinner, he returned to New York's Essex Hotel where lost his life falling from the infamous 15th floor window. The only songs completed from the truncated sessions were "Back Together Again" (written by James Mtume and Reggie Lucas), and "You Are My Heaven" (written by Eric Mercury and Stevie Wonder). Sadly and ironically, these songs poised both artists for significant commercial comebacks. Flack was forced to soldier on and complete the album, Roberta Flack Featuring Donny Hathaway, alone.
Of course, there are any number of reasons why Hathaway's career never elevated above cult status. The most convenient theory to which folks gravitate is his fragile state of mind. This is pure speculation, but it wouldn't be too far afield to presume one of the reasons Hathaway isn't part of a more intense conversation in American culture—aside from The One Black Meta-Genius Per Decade Rule of the music business—is the dark side of the way he lived and died, and the infrequent output of easily consumable material as a result.

"Having been…diagnosed [in 1973] as a paranoid schizophrenic, [Hathaway] suffered from a number of psychological ills that plagued his relationships and eventually claimed his life," according to The Atlantic Records official biography/blog. From 1973 to 1977, Hathaway suffered multiple breakdowns, drifting in and out of medication regimens and required several hospitalizations. His recurring bouts of depression and manic delusions plagued him with self-doubt of his titanic gifts, made working with him a constant challenge, strained bonds with those most intimate with him (including Flack), and—although there's never been an official correlation—it is widely accepted his afflictions were the driving factor and ultimately led him to his suspected final act of self-harm in New York City on a miserable January winter day in 1979.

I wrote a symphony entitled "Life." I wrote it January first, 1972. It deals with the different aspects of life, the good, the bad, the positive, the negative, the dull, the exciting. The whole thing, the tension, the calm. Everything that is being done now is just a combination of other periods, grouped and changed around, adding rhythm and various things. Excerpt from Donny Hathaway Interview, "These Songs For You (Live)," 1972
Despite increased visibility and elevated conversations, mental illness in many ways is still this nation's undercover shame and the Black community's Great Unspeakable. Collectively, we ignore the causes, sidestep the effects and cry about the results. This would be unacceptable for anyone, but should have particular resonance when these afflictions claim our brightest and best. But this nation still doesn't afford it the attention it warrants (unless it serves a particular agenda), and in the Black community, even less.

According to the LEAP Institute, "About 1 percent of the U.S. adult population – about 2 million people – and approximately 24 million people globally are living with schizophrenia, a chronic and potentially disabling brain disorder. In most cases, schizophrenics are not criminal or violent, but they can find themselves in trouble because their illness has not been diagnosed or is not being managed with proper treatment. African Americans are 1.5 times more likely to be diagnosed with this condition, but often don't get help until they end up in the legal system."

One can only imagine this condition, coupled with the ongoing passive-aggressive resistance to recognize his rarefied gifts and prowess, only exacerbated Hathaway's struggles. And, just as certainly, as the stigma of mental illnesses continues to bear heavier weight inside and outside of the Black community explicitly, one could surmise Hathaway's navigations were fraught with isolation, paranoia, grave insecurity and despair. We are only now beginning the necessary dialogue to build support systems for other victims of psychological distress.
Flack said in a recent interview with AARP, "This is still hard for me to talk about. I loved Donny. He was a musical genius, and I don't use that word lightly. Donny had his struggles through the years—he suffered from severe depression—but when he sat at the piano and sang for and with me, it was as if nothing was wrong. It was magnificent."

I like to do blues as a reflection on a period, past and present, in Black peoples' lives. Because it is the complete opposite side, the secular side, of the music we had in our church. Excerpt from Donny Hathaway Interview, "These Songs For You (Live)," 1972
Again, it's a certainly a convenient theory. But the inherent problem with the mental illness tag (precisely within the context of Black artists) is that it provides safe cover to (further) minimize and/or dismiss self-evident Black genius—a disposal of the baby with the bath water. Whereas time and distance has allowed reflection, reevaluation, acknowledgement and reverence of the creative powers of White artists, irrespective of what afflictions they may suffer. Artist Vincent Van Gogh, mathematician/economist John Nash, dancer/choreographer Vaclav Nijinsky, Pink Floyd's Syd Barrett, writer Jack Kerouac, dramaturge Antonin Artaud and actress Frances Farmer have been elevated into pantheons despite their internal challenges.
Meanwhile, Black performers, already belabored by the race politics of the music business, are further encumbered by the stigma of mental illness (or even exploited for their vulnerabilities to it)—trumpeter Charles "Buddy" Bolden, chanteuse Phyllis Hyman, guitar god Jimi Hendrix, composer Weldon Irvine, Supreme Florence Ballard, and piano genius Bud Powell are but a few noted Black Americans who suffered through mental illness, left to their own devices, and either died in obscurity or were financially abused to the grave.
Donny Hathaway, despite being the best of our best, is, sadly, yet another casualty to this quagmire. It's important to remember one of his most cherished pieces, "Someday We'll All Be Free," was not intended as the Black liberation anthem most cite, but as a life preserver from internal strife. Edward Howard, the song's lyricist, points out, "It was a spiritual thing for me, what was going through my mind at the time was Donny, because Donny was a very troubled person. I hoped that at some point he would be released from all that he was going through. There was nothing I could do but write something that might be encouraging for him. He's a good leader for young black men."
But more directly, again, the overwrought narrative on Hathaway's internal challenges have eclipsed any illuminative dialogue about the exemplary quality of the man's body of work. Hathaway covered more musical ground in the space of seven productive years than most artists in an entire career. His repertoire mastered and expanded every genre of American popular music. He either composed or reimagined an entire songbook of standards. He conquered music in every form of available media of his time—records, television and film. He collaborated with (and was idolized by) the absolute best and brightest artists of his generation. What's more, he was on a continuous quest to build upon his musical knowledge and reach far beyond the limits of the ever-expanding Black imagination.
So I'm studying contemporary composition with Yusuf Lateef in order to increase or expand my melodic ability, so I'll have enough melodies for tunes that I'll probably do for movies or excerpts that I'll have to write for the movies. I'm taking orchestral conducting to get into more sonorities of symphonies for the next symphony I have. I was listening to a thing I'm studying in my orchestral conducting class, a Stravinsky piece called "History of a Soldier." He uses the tympanies like primitive drums. That was one of the things Coltrane added to his music from studying people like Ravel who exhausted music to the point of just writing chords that were atonal. That didn't have any harmony at all, just colors, clusters. Excerpt from Donny Hathaway Interview, "These Songs For You (Live)," 1972
Understanding the subjectivity of such matters, in the end, one must ultimately pose the question regarding the never-ending battle of revolutionary Black genius versus the pedestrian demands of consumerism. How is genuine musical brilliance assessed in a business where one's worth is dictated strictly quantitatively (how many "hits" you have), versus qualitatively (whether said hits are actually worth a musical damn)?
"Donny had a lot of Mozart in him," said longtime recording partner Roberta Flack in a 2013 interview with journalist Charles Waring, "Phenomenal and just awesome. Natural, that's a very important word. He was naturally talented and naturally able to express that and hear with a lot of accuracy what he was feeling and give it back to people who were in his midst or within earshot of him. Donny was just unbelievable."
Eminent guitarist/vocalist George Benson, who has covered Donny Hathaway on numerous occasions and whose voice is often equated with Hathaway's, said in a 2019 JazzTimes interview with renown bassist Marcus Miller, "Man, Donny Hathaway was one of the great teachers of our time. He came from that gospel background, but he played it elegantly on the marketplace. He added new poetry to the stuff."
Longtime Hathaway collaborator and genius musician, Phil Upchurch cites Hathaway's deific symphony, "I Love The Lord (He Heard My Cry)" off his masterpiece, Extensions of a Man. "Nobody could write a song like that. You receive it. You wake up in the middle of the night, and God talks to you and says, 'Go write this down.' The clarity and feeling could actually raise the hair on your arms and make you cry and give you chill bumps all at the same time." Citing the same piece, Roberta Flack added, "There was no end to what he would try. We had learned about writing a tone poem as the opening to a piece of music at college—but Black people were not supposed to do that in their own music. So, in `I Love The Lord (He Heard My Cry)', he put it right there at the opening of the album, as first track. He wouldn't be contained."
Flack expounded further on Extensions, "As the title suggests, that album showed all the facets of Donny's talents. One of my favorite tracks by him is `Come Little Children'. It's basically a call 'n holler song, like the slaves in the fields would sing. Yet Donny made it 5/4 [time signature], not a rhythm you'd associate with Afro-Americans at all. He could combine the church and the secular like nobody else."
Quincy Jones, winner of 27 Grammys (with 80 nominations), one Tony Award, one Emmy and seven Oscar nominations—in short, one of the most lauded musicians in history—was more succinct, but no less effusive in his assessment of Hathaway: "He was the finest composer I know."
The main thing is to seek out as much education as you can get. Form your goals, decide what you wanna be and work toward that. But even if you don't have in mind what you wanna be, study that education. Read. Excerpt from Donny Hathaway Interview, "These Songs For You (Live)," 1972.
With an incalculable store of talent, an unquenchable thirst for musical knowledge and an zealous adherence to excellence and a body of work that has dwarfed countless, more celebrated pretenders to the throne, Donny Edward Hathaway paid a fatal price for being so far ahead of the curve. The legacy of his unmatched genius, frankly, has not been served well. As producer James Mtume says in the 2020 Netherlands-produced documentary, Mister Soul – A Story About Donny Hathaway, "He's been treated like a footnote, but he's really a chapter."
Which is not to say Hathaway doesn't have legions of followers. Donny's wife, Eulaulah, told the New Yorker in February 2019, ahead of receiving his posthumous Lifetime Achievement Grammy Award, "He used to talk about how he wanted his music heard all over the world. He, as we know it, isn't here to see it. But it is happening."
"His legacy is one I'm discovering more every day," Lalah Hathaway, five-time Grammy winner and Donny's first born (noted for a slice-of-life cameo on his debut Atco single, "The Ghetto,") said at an interview with GRAMMY Salute To Music Legends, "More generations, more people all over the world, places he was never able to travel in his short life, that he's affected so greatly with his music. It will carry over oceans. It will influence people and bring people peace and joy forever."
What gets lost on most people is the cutthroat nature of the business, insisting Hathaway stagnate between a handful of radio hits, rather than embrace his expansive vision as to where Black music could go. Basically, everyone references Donny Hathaway, somehow. Everybody claims Donny Hathaway as an influence. Everybody wants to be compared to Donny Hathaway. Everybody wants a Donny Hathaway co-sign in absentia. Everybody wants to be at least six degrees of separation, in some fashion, with Donny Hathaway. As if the mere mention of the man's name somehow invokes some level of pedigree and bonafides in and of itself.
But it is only the rare few gifted artists and listeners who immerse themselves entirely in Donny Hathaway or dare attempt to occupy the same musical space. Because damn near nobody has the wherewithal to grasp, let alone occupy, that space, and therefore can't even be mentioned in the same sentence nor grasp the enormity of his creativity and musical/cultural imagination. And no one in the music business is willing to go the extra mile to elevate Hathaway to the sacrosanct place in the American music canon he richly deserves.
Hathaway charged ahead boldly to dream a Black future too many fear to face. And he faced it, largely, by himself. As Eulaulah noted in her interview with the New Yorker, "There are made musicians and there are born ones. And Donny happened to had been a born musician."
Hathaway's work was Afrofuturism before anybody ever thought to assign it a name. And whether or not this will be the last complaint about a more comprehensive celebration of Hathaway's body of work is the labor of soothsayers and oracles far more attenuated to such things. But as long as we continue to opt for the easily digestible over the prescient and substantial, the proverbial song shall remain the same…
Donny Edward Hathaway suffered for it and we are all poorer for it, whether we acknowledge it or not…
I like to have experiences. I don't have any set hobbies. I'm getting into exercising. Trying to keep myself fit for the next 80 years, I hope. I wanna go into photography. I like to take pictures. I'm still trying to make up my mind what I'm doing. I just me got an apartment in New York. I wanted to grasp more of the New York concept of life. Because I feel if you can make it in the capital of the world, you can make it anywhere in the world. Excerpt from Donny Hathaway Interview, "These Songs For You (Live)," 1972.