Virtual Event
Bringing Back The Uptown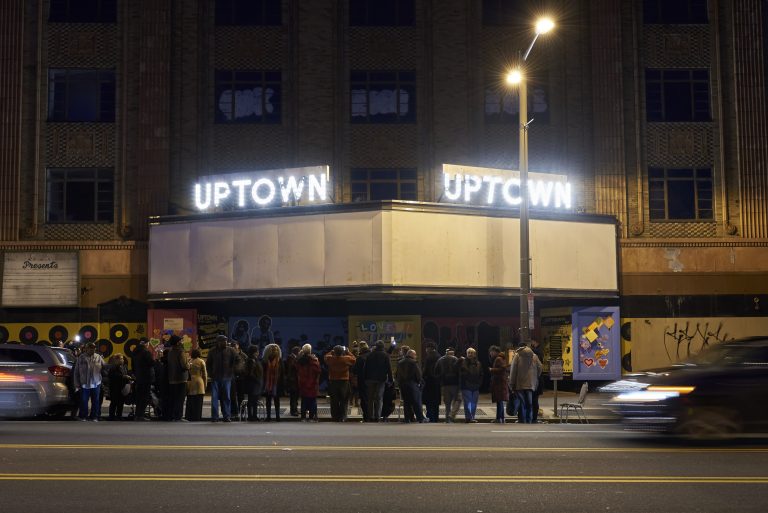 Virtual Event
October 5
@
9:00 pm
–
9:30 pm
UTC-5
The Uptown Theater in Philadelphia, Pennsylvania, also known as Uptown Theater and Office Building, is an Art Deco building built-in 1927. It was designed by the Philadelphia-based architectural firm of Magaziner, Eberhard & Harris. The Uptown Theater is located on 2240 N. Broad Street
The Uptown Entertainment and Development Corporation (UEDC) has been trying to revive the local mecca of rhythm-and-blues and soul music since 1995. With the celebration of the theater's 90th anniversary, the organization is preparing for construction projects in hopes of fully reopening the venue by next year.
The organization also hopes to create workspace for artists, as well as an "art and education tower" for a program to teach media production skills to youth.
"The Uptown Theater, in its heyday, had young people getting involved in music that is now part of the mainstream, and it launched the careers of many people, both local and international," Richardson said.
In the 1960s and early '70s, Michael Jackson and his brothers performed at the Uptown Theater as The Jackson 5 before the late King of Pop's career took off.
"We appreciate the past and celebrate the past, but we also want to make sure that young people have the opportunity to thrive and engage in the 21st-century economy and to be able to be productive citizens in our society,".