"Greatest R&B Legends of Cleveland" Documentary & Panel Discussion
February 10, 2021
@
8:00 pm
–
10:00 pm
EST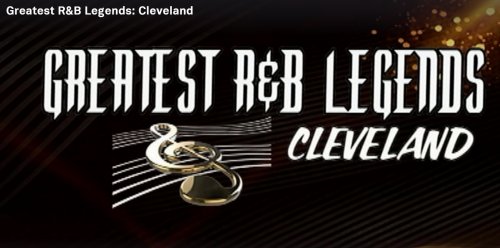 It is with great pleasure that we announce that the documentary film "Greatest R&B Legends Cleveland" will be showcased as part of the prominent Black Culture website Soul-Patrol.Com Black History Months Video and Film Series.
The documentary features R&B legends from Cleveland! Interviews explore The Drama, Ups & Downs and Triumphs in this once in a lifetime treasure of the music scene from the 60s-00s. These artists, paved the way for generations musicians who all are apart of Cleveland's R&B history! A feel-good blend of musical clips and interviews with some of Cleveland, Ohio's most enduring R&B musicians, spanning the 1960s to the 21st century. Starring: Gerald Levert, Frank McComb, Bobby Massey, Deborah King, Mark Thomas Featuring: with Gerald Levert, Kinsman Dazz, Cash, Katzz, Deborah King, Klockwerk, Rude Boys and more!
The Greatest R&B Legends Cleveland digs into the culture and the background of the R&B Industry with Music Production, Radio, Sound Companies, Hair and Fashion who all played major roles in the Historical impact of R&B music in Cleveland.
BIO: Dennis "Cash" has been in the entertainment business since the mid-70's as he started out as a member of the Group Erroll Gaye & The Imaginations at the age of 14 years old. First professional gig was with the world famous group The Spinners at the Packard Music Hall in Warren, Ohio. In 1977 the group CASH was formed along with his twin brother Danny and cousin Jimmy Fleming, they took the musical emphasis off the standard do-wop singing group and incorporated intricate dance steps to their stage show, which has now become common among today's artists.
"Cash" was the first local artist from Cleveland, Ohio to appear in the national magazines "The Right On" and "Black Stars Magazine". Cash performed with such groups as Ohio Players, Cameo, Roger Troutman & Zapp, The Dramatics, The Moments, The Stylistics, The Temptations and even appeared on the hit show Soul Train. The groups first recordings in the fall of 1978 "I love you still" and There is you" was recorded in Los Angeles, CA. for Greedy Records. In 1993 – Present Dennis Cash created Starmakers Comm. A company to developed audio, video, T.V. commercials, television show, special interest video projects, concerts, music cd's, professional music recordings and more for the entertainment industry. Starmakers production credits include productions for Karamu House, Visual Arts Program for Cuyahoga Metropolitan
A live panel discussion w/Dennis Cash, Mike Calhoun, Joe Little, (Bob Davis Moderator) will be held directly after the movie presentation.