Fostina Dixon – Get on the Floor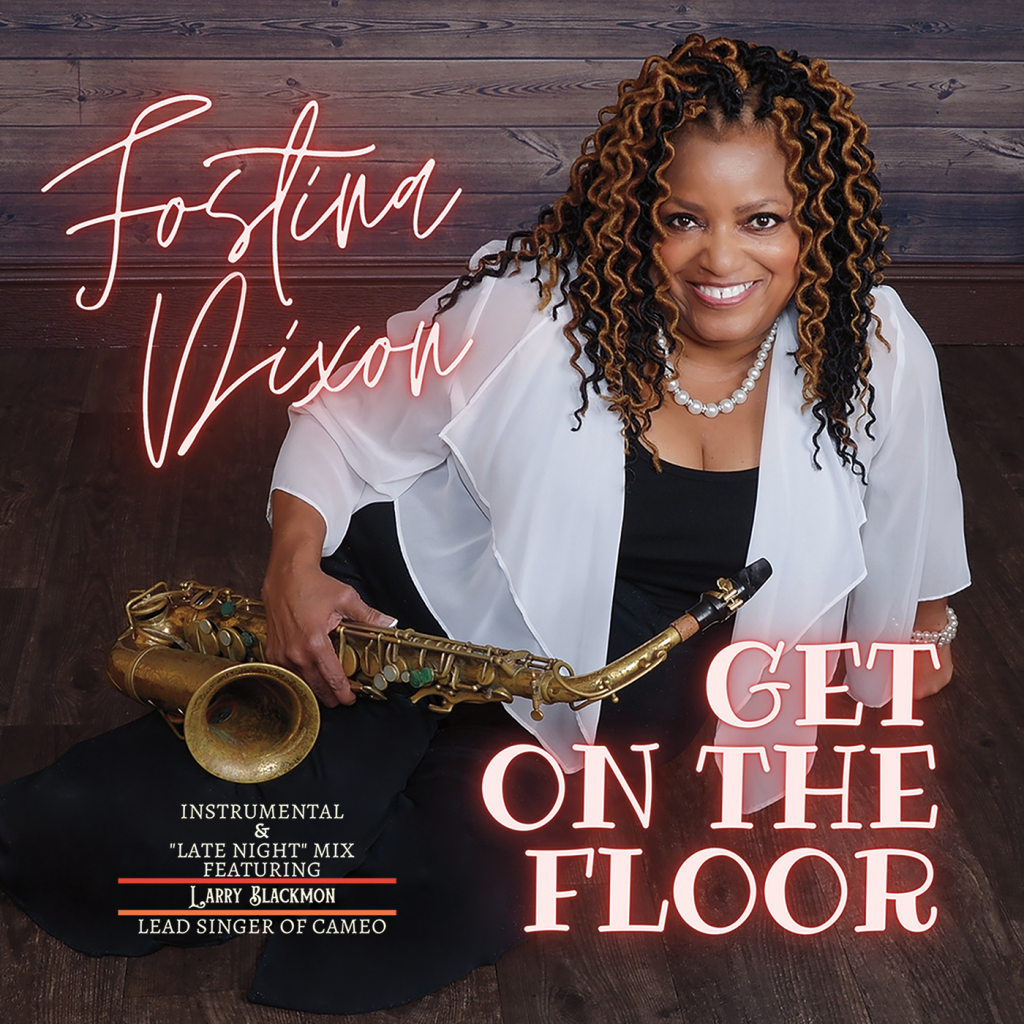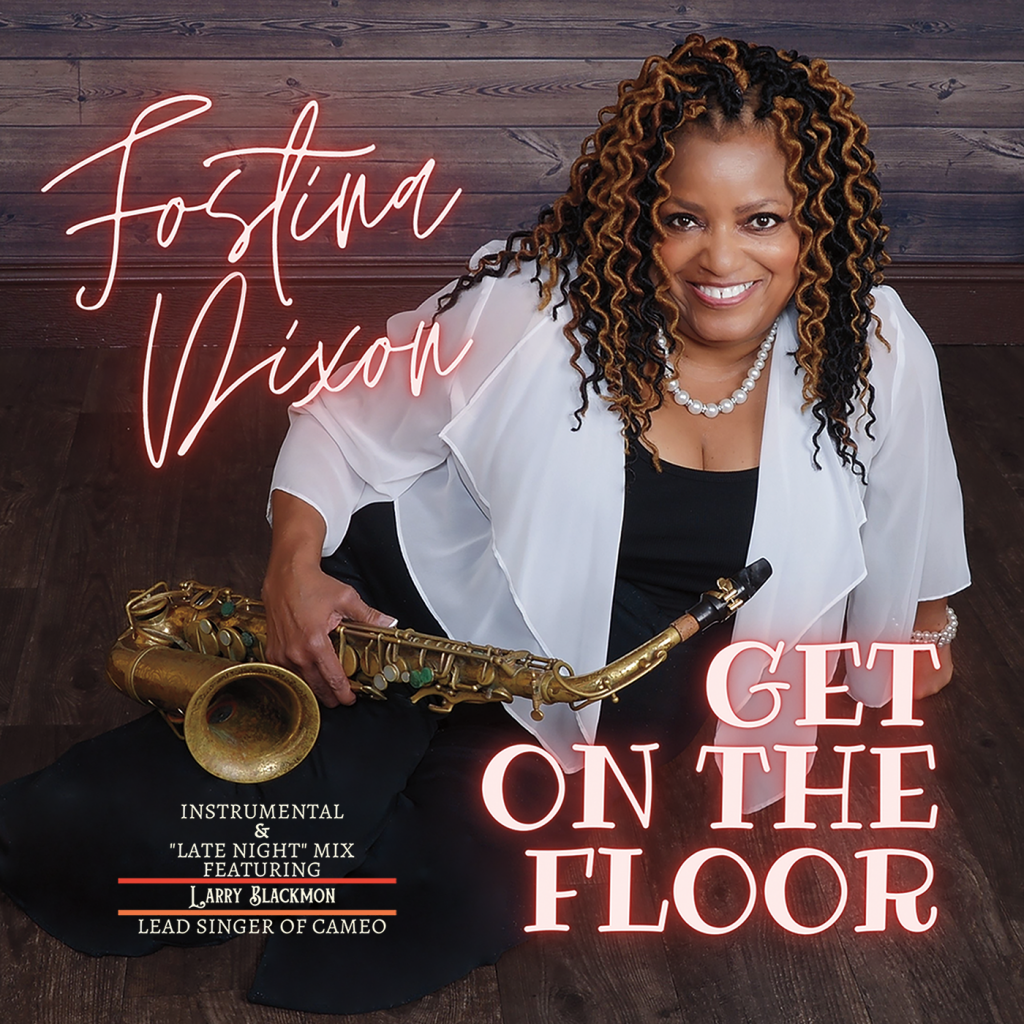 I know that for a lot of you, as soon as you hear the term "smooth jazz," its an automatic turn off. We have discussed the topic many times in the past here on Soul-Patrol and no doubt we will again in the future. For right now, I'll simply quote (paraphrase) Ray Charles and say "I wish that yall would stop asking me about music that my people didn't name or define, since yall came up with the name and the definition, just answer your own damn question."
If you can forget about marketing terminology for a moment, I think that most of you would enjoy the song. It's fresh, it's funky and speaking of FUNK, it's got quite a nice surprise by featuring some "cameo" vocals from none other than our friend Larry Blackmon. Check out the video for the song below, produced by our friend Darryl King of Euphoria Media. As you listen to the soaring/funky sax you will hear the all too familiar, yet unexpected OOWWW of Larry Blackman. The two seemingly unrelated sounds fit together like a hand in a glove and will make you forget all about marketing terminology. But don't take my word for it. Next time you have your people over for a little bid whist, potato salad & iced tea, just throw this badd boy on the box…..
Don't say anything to anyone.
Pretend to drop some change on the floor.
Bend over. Look under the table.
Count the number of feet you see moving to the beat of the music under the table.
You will then know what "genre" to call it…..
Bio- Fostina Dixon
Instrumentalist, Vocalist, Composer, Arranger, Lyricist, Actress, & Teacher
Fostina Dixon is a composer, vocalist and jazz soloist who plays soprano, alto and baritone saxes; flute; and clarinet.  Ms. Dixon has been guest soloist with Abbey Lincoln, Barry Harris, Earl May and the Big Apple Jazzwomen.  She has also played with Gil Evans, Roy Ayers, Tom Browne, Charlie Persip, Melba Liston, Cab Calloway, Slide Hampton, Frank Foster, Joe Williams, Nancy Wilson, Bobby Vinton, Sammy Davis, Jr., Prince, and Marvin Gaye, with whom she toured for four years.  She was a member of the Gerald Wilson, Jimmy Cleveland and Leslie Drayton big bands.
Fostina Dixon is a native of Wilmington, Delaware where she studied with the late Robert "Boysie" Lowery. As a young woodwind instrumentalist, she played for the Delaware All-State Band and was selected for the American Young Symphonic Orchestra which toured Europe. She went on to study with such great musicians as Frank Foster, Buddy Collett, Vic Morosco, Joe Viola, Andy McGhee and William Bowie.
As a professional musician, she has performed at numerous clubs, colleges, libraries, churches, community art centers, New York's Jazzmobile concert series, theaters and toured abroad. In 2019 Ms. Dixon and group "Winds of Change" were recipients of a grant from the South Arts Road Jazz Tour. Other performances in 2019 include the Medgar Evers College Jazz Series, Delaware State University, Clements Place presented by the Institute of Jazz Studies at Rutgers University, Harlem Jazz Series, Twins Jazz Club in D.C., Warmdaddy's in Philadelphia, Sista's Place in Brooklyn New York, the 75 Club and Restaurant in NYC and the list goes on. Fostina Dixon & Winds of Change has appeared at the Clifford Brown Jazz Festival, Mary Lou Williams Jazz Festival, New York's Annual Afrikan Street Carnival, the Annual New York Women's Jazz Festival, the Annual Black Women's History Conference, the Kool Jazz Festival, Greenwich Village Jazz Festival, and the Annual Jackie Robinson Festival in Norwalk, CT. Fostina has also toured Germany, Austria, Italy, Belgium, France and the Netherlands several times.
Ms. Dixon has worked with and made television appearances on shows such as the popular "NY Undercover Cop" series, WNYC Channel 31s "Perspective in Jazz," NBCs "Today in New York" with Dr. Billy Taylor and a special TV presentation "Salute to Bobby Vinton." Fostina's extensive career has carried her into theatrical performances of the Musical Theatre Works production of "All Girl Band" and Playwrights Horizon production of "Jazz is a Lady." She has performed at the Women's International Film Festival in New York City and "Sisterfire," a festival in celebration of women artists sponsored by the Flamboyant Ladies Theatre Company.
Fostina Dixon founded the Wilmington Youth Jazz Band in 2004. The Wilmington Youth Jazz Band (www.wyjb.org), is a non- profit organization for youth.
Fostina has received a Christi Award for her contributions to promoting the arts in the community, an Outstanding Arts Educator award from the Delaware Board of Education, and an Outstanding Contributor award from the Council of Jazz Advocates for her work as an arts educator and the Founder and longtime Executive Director of the Wilmington Youth Jazz Band.