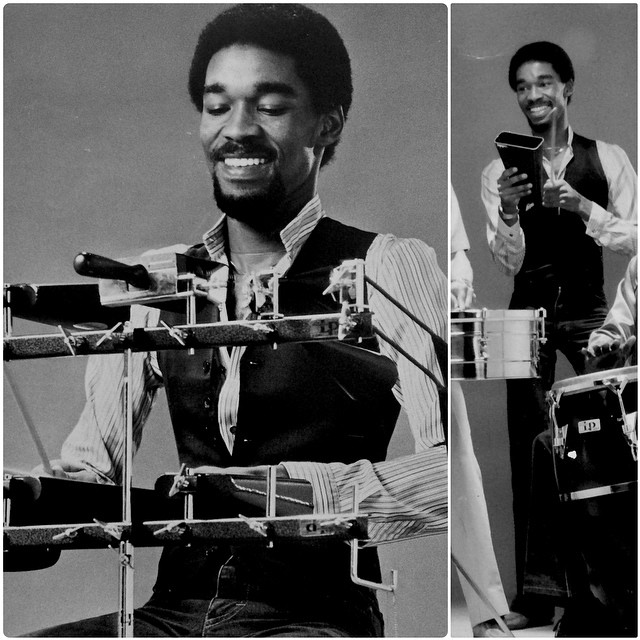 There's a story in Maurice White's fascinating biography "Shining Star" that has always stuck with me, about the recording of Earth Wind & Fire's signature composition from their watershed masterpiece album, "That's The Way Of The World."
Aside from the album being the breakout LP that put the band on the national stage, it marked the debut of Fred White, Maurice's half-brother from Chicago (Maurice originally being from Memphis), as the band's main drummer. To that point, Maurice doubled as the drummer and one of the principal vocalists since Earth Wind & Fire's debut on Warner Brothers in 1971, as well as its first three albums on Columbia in 1972. The Columbia albums showcased a completely reformed unit which brought in members of the classic lineup: half-brother Verdine White, Philip Bailey, Larry Dunn, Ralph Johnson, Johnny Graham, Andrew Woolfolk and Al McKay (Jessica Cleaves, Roland Bautista and Ronnie Laws were briefly members of the group during this period).
Maurice brought in Fred as the elder brother was assuming more of a front man role. Fred had just come off of playing with Donny Hathaway's live band (Fun fact: Maurice and Donny often crossed paths in their early days in Chicago, playing on sessions at Chess, Checker, Cadet and Brunswick and Donny actually played on the demo that got Earth Wind & Fire their first deal on Warner Brothers).
The band was brought in by Sig Shore to create the soundtrack for his new film "That's The Way Of The World," starring Harvey Keitel as a record company executive nurturing a band (played somewhat awkwardly and stiffly by Earth Wind & Fire). The problem was the album release was being held up because they didn't have a lead single. "Shining Star" was planned as the first release, but the track wasn't working. Maurice played drums on the original version, but the feel was dragged and sloppy (you can hear it on the EW&F boxed set 'The Eternal Dance'). The band was under tremendous pressure because the release was supposed to coincide with the film premiere.
In the dead of night, Charles Stepney brought in Fred White to recut the drums behind Maurice's back—that's the monster single we all know today. The track immediately jumped, with a tighter, crisper, bolder feel and a deeper pocket. The next day Stepney played the two singles side by side for Maurice. Naturally, the bandleader felt a certain kind of way about the subterfuge, but he had to admit Fred's version was better. And the rest is history…
The single "Shining Star" exploded nationally, the album for "That's The Way Of The World" followed suit and established Earth Wind & Fire as the premiere band of its time. The film died a quick, painless and quite forgettable death. And Fred firmly locked in the drum chair for one of the most important bands of our generation…
Moral of the story: keep your friends close, your enemies closer, and your siblings, who will invariably surpass you, closest…
R.I.P. Fred White. The baddest drummer for the baddest band America ever produced…