Funkateers Ball – Bethesda Theatre, Bethesda MD, 9/30/2023
​We meet annually on 9/30 in Bethesda, Maryland for a weekend of fun, Funk, and fellowship, with special appearances, meet 'n' greet opportunities, vendors, and more–all leading up to the legendary Funkateers Ball on Saturday night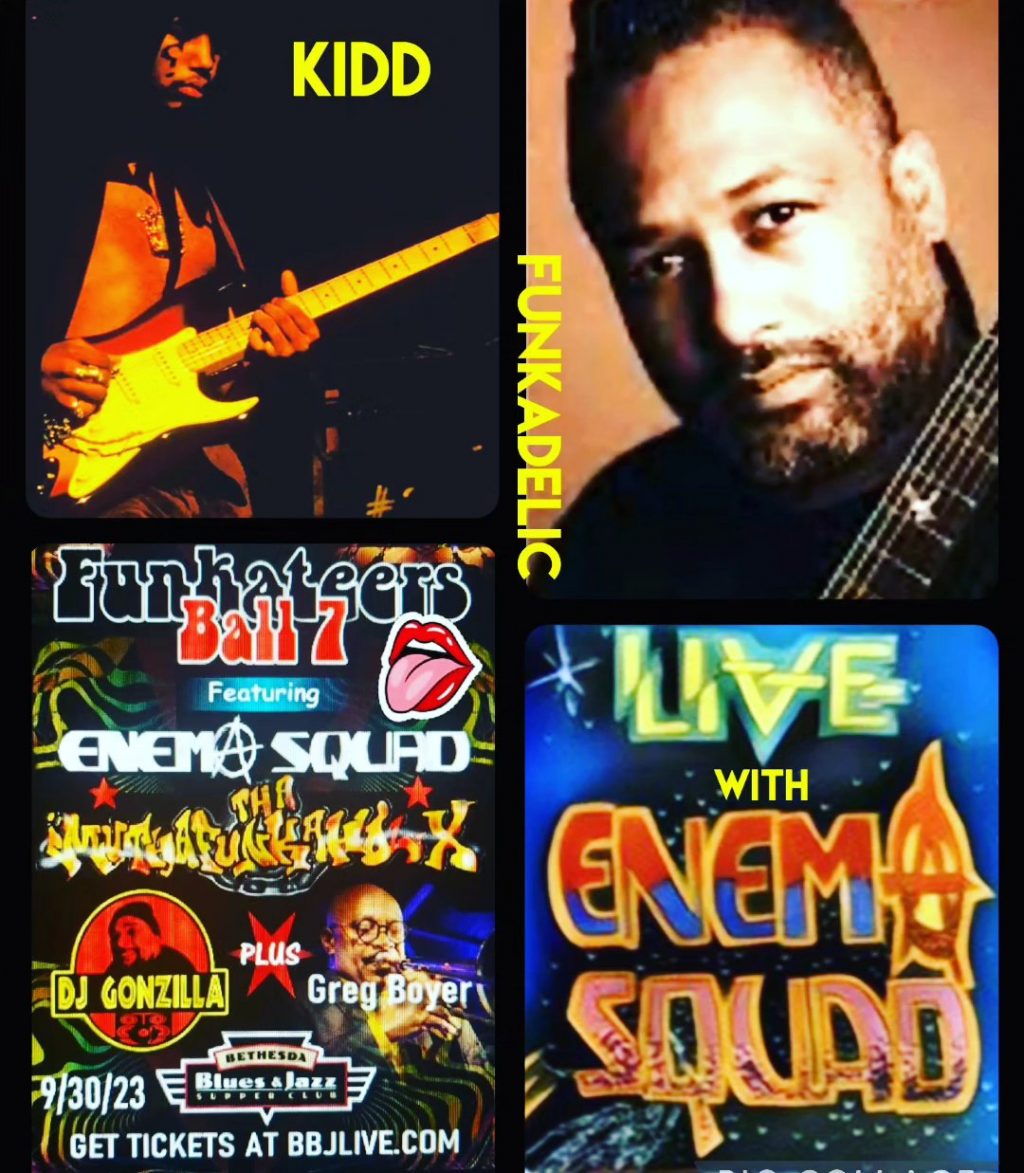 BREAKING NEWS – It's OFFICIAL folks Michael Hampton aka "Kidd Funkadelic"
Rock and Roll Hall of Famer and current P-Funk Lead Guitarist is One of our Surprise Special Guest! He will be LIVE Exclusively performing with the band ENEMA SQUAD 4 at this yers Funkateers Ball
What's it about?
Funk Nation's biggest and best reunion celebrates Parliament-Funkadelic legends and the best present-day interpreters of the PFunk!
​We meet annually in Bethesda, Maryland for a weekend of fun, Funk, and fellowship, with special appearances, meet 'n' greet opportunities, vendors, and more–all leading up to the legendary Funkateers Ball on Saturday night
​This year's show features Detroit all-stars Enema Squad featuring PFunk drummer Gabe Gonzalez, Baltimore's own MuthafunkaholX, and surprise guest stars! (like Michael Hampton)
IF YOU ARE A FUNKATEER ON THE EAST COAST BETWEEN NY/NJ/CT TO THE CAROLINAS YOU ARE IN DRIVING RANGE!
Click here for Information and Tickets
Get those tickets NOW most of the tables are Sold Out but still plenty of seats left so you've been told. We will be doing a Special FUNKADELIC set with a song from every album plus some other classics!
September 30TH at the Bethesda Theatre in Bethesda, MD