Hal Jackson What would Hal Jackson Want Me To Say Today? (RIP:1914 – 2012
HAL JACKSON WAS THE MOST INFLUENTIAL COMMUNICATOR IN BLACK NEW YORK.
And by default that made him the most influential Black communicator in the United States.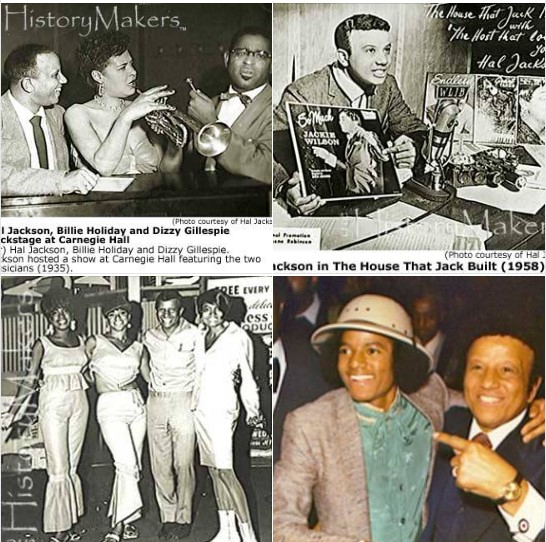 EDITORS NOTE: I initially wrote this in a burst of energy, within a short time of learning of the passing of Hal Jackson.
What would Hal Jackson Want Me To Say Today? (RIP:1914 – 2012) Of course I can't really be 100 percent certain, but I have a pretty good idea.
When I was a little boy, I used to go to the local branch of the Brooklyn Public Library on Nostrand Avenue on most Saturday's and get some books for reading during the week. For me it was an obsession…
If it was raining not only would I get the maximum number of books (6 was the most that you could check out,) but I would also usually spend the entire day in the library reading stuff that you couldn't take out like magazines and reference books.
There was one reference book that I was always drawn to and if I was going to be spending a whole day at the library, I would always spend at least at least 20 min. or so with one particular reference book. I just couldn't get enough of it. It represented something to me that somehow I knew contained the key to understanding certain things, that I was too young to really comprehend, but I knew that it contained knowledge that I would desperately need to understand.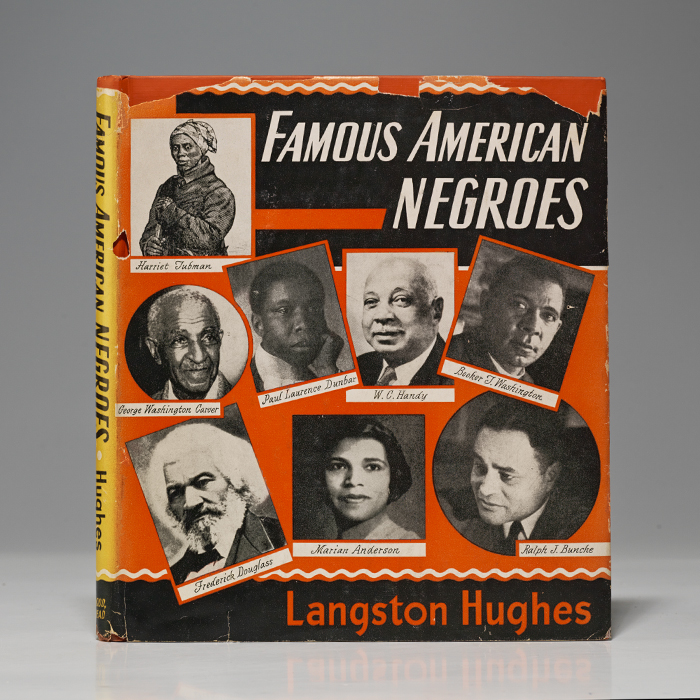 If you are a Black American who is anywhere near my age group, you also know this reference book. The title of the book was something like "The 50 Most Important Negroes of the 20th Century." It's coffee table sized and consists of black & white high resolution (circa 1967) photos of the "The 50 Most Important Negroes of the 20th Century," followed by a short biography of each individual.
HAL JACKSON KNEW MOST OF THE PEOPLE IN THAT BOOK!
What would Hal Jackson Want Me To Say Today? (RIP:1914 – 2012)
I guess one of the reasons that I was so attracted to this book was because I thought that it was important for me to understand the life stories of these people. That somehow if I could understand not only them as people, but what their struggles/obstacles were, it would begin to define for me the parameters of the challenges that laid ahead for myself.
If you are reading this and if you think that this sounds like a weird thing for a 10 year old boy to be doing, that's ok, it just means that you are from a different generation than I am. This is one of the things that differentiates those who grew up during the Civil Rights era from those who didn't. I am a person who is clearly on one side of the line that defines the generational divide of the modern day "Black community."
HAL JACKSON IS ONE OF THE PEOPLE WHO MADE YOU REALIZE WHY IT WAS IMPORTANT TO READ THAT BOOK.
Of course, Hal Jackson didn't go on the radio and discuss a book called "The 50 Most Important Negroes of the 20th Century." He didn't tell you to go to the reference section of the library and sit there and read it over and over again. He didn't have to do that. Miles Davis once said that; "FUNK is what exists in the space between the notes." Well if I may be permitted to extend that analogy for just a moment.
HAL JACKSON IS ALL OF THE WHITE SPACE THAT EXISTS BETWEEN ALL OF THE WORDS & PICTURES IN THAT BOOK.
However Hall Jackson himself isn't in the book. That wasn't his job. His job wasn't even to tell you to read the book or to even let you know of the existence of the book. His job was to help you to understand the context of the book, so that if you had enough sense to pick up the book, that you would absorb it and apply it's lessons to your own circumstances.
HAL JACKSON DIDN'T HAVE TO READ THE BOOK, TO KNOW THE STORY.
What would Hal Jackson Want Me To Say Today? (RIP:1914 – 2012)
That's because he brought the outline of the book right into your home, car, or transistor radio. All you had to do was turn on WLIB – 1190 AM and if you listened. Sure, he was a "DJ," he played the popular jazz, r&b, etc. of the day. But he was much more than that. In fact, I would go so far as to say that he wasn't really a great "DJ."
IMHO HAL JACKSON WASN'T A GREAT DJ.
When you wanted that, then you listened to Frankie Crocker. Hal Jackson did something completely different. In between all of the Aretha Franklin, James Brown, Otis Redding, etc. songs, Hal Jackson gave you something more. And just what that something more was is hard to put into words. In between the records he would also give you Sugar Ray Robinson, he would give you Lena Horne, he would give you Count Basie, he would give you Little Richard, he would give you Ralph Bunche, he would give you Sammy Davis Jr, he would give you Jackie Robinson and more. Heck he would even give you Mayor Lindsey and Governor Rockefeller on his radio show. I personally heard all of those people and more on Hal Jackson's radio show, in between the Aretha Franklin, James Brown, Otis Redding, etc. songs. Hell, if you were say interested in Rastafari, he could connect the dots between Marcus Garvey, Hallie Selassie & Bob Marley, he knew them all and he understood the context. He did the "Talented teens," he broadcast his show live from Palisades Park, etc. But there was more. Back in those days Hal Jackson was on TV and in the newspapers a lot. Anytime that there was something positive being discussed in the Black community going on, a new school program, a victory for the Harlem Little League in a state tournament, a retirement ceremony for a longtime NYC Black fireman/police officer, a new "Black play" on Broadway, Reggie Jackson coming to the Yankees, etc. you would usually see Hal Jackson up on the stage, not out front, but on the scene somewhere. You knew he was a "power player," that completely transcended anything he did on the radio.
HAL JACKSON WAS THE MOST INFLUENTIAL COMMUNICATOR IN BLACK NEW YORK.
What would Hal Jackson Want Me To Say Today? (RIP:1914 – 2012)
And by default that made him the most influential Black communicator in the United States. Public Enemy said, "Hip Hop is the CNN of the Black Community." That is certainly debatable. However, what isn't debatable is that "Hal Jackson was the CNN of Black New York for 3/4 of a Century."
HAL JACKSON WAS THE ROLE MODEL WHO INTRODUCED YOU TO ALL OF THE OTHER ROLE MODELS.
I first got word of Hal Jackson's passing 3 days ago and it has taken me that long to figure out just what I wanted to say about him at this time. His story is well documented, and you can read all about him in many places here online, including in his autobiography. so I didn't want to duplicate what has already been written about him. In fact, he was on tap to receive yet another award in just a few weeks. On June 3rd, Hal Jackson would have celebrated his 73 year on the air in NYC. The Guinness Book of World Records was to have presented him with an award for the longest running broadcaster in history. I had been invited to that ceremony and was planning to attend.
I had the chance to meet Hal Jackson many times over the course of my life, many different contexts. However the most recent time was 3 1/2 years ago on on 11/8/2008. There was a special program at the Apollo honoring Hal Jackson. A few of you all may remember the review I wrote of that show. It was quite literally the best concert I saw in 2008. It ended with our friend Gerald Alston bringing down the house with his powerful rendition of Sam Cooke's "A Change Is Gonna Come." The program consisted of artists whose music Hal Jackson had "broken" in NYC, all major stars from jazz, gospel & r&b. I took the world famous "A Train" up to the Apollo that night. It was 2 days after the 2008 Presidential election, and as soon as I got off of the train and emerged on the street, there was magic in the air. Of course all of Harlem was celebrating Obama's victory in the streets. As I walked down the street that vibe made me feel 10 feet tall and floating on air. Once I got inside of the theatre I could quickly see that I wasn't the only person who felt that way as well. There was literally a "galaxy of stars" (as you can see from the pictures: Chuck Jackson, Freddie Jackson, Kenny Latimore, Cliff Perkins (Soul Generation), Staurt Bascome (Black Ivory), NYC Radio Legends Gary Byrd & Vaughn Harper and tons more) at the reception, all of whom were there to honor Hal Jackson. They were all floating on air, chests stuck out, and proud as hell. I spoke with Hal Jackson that night and all he wanted to talk about was Obama. In fact when we greeted each other we gave each other the "fist bump" and Hal Jackson said "OBAMA."
What would Hal Jackson Want Me To Say Today? (RIP:1914 – 2012)Looking back at that moment, nothing could be more appropriate. If the 2012 version of the book "The 50 Most Important Negroes of the 21st Century" exists than Barrack Obama's picture would certainly be on the cover. And Hal Jackson would still be the white space between the words & pictures. That's because even in 2012, he still not only knew them all, but he was still helping us to understand the context.
HAL JACKSON FUNERAL INFO:
WAKE: WENDSDAY MAY 30, 2PM – 5 PM
FRANK CAMBELL FUNERAL HOME
1076 MADISON AVENUE AT 81ST STREET, NYC 10028
FUNERAL: THURSDAY MAY 31, 11AM
RIVERSIDE CHURCH
490 RIVERSIDE DRIVE AT 121 STREET, NYC 10027
212-870-6700
ALL ARE WELCOME
The family requests that in leiu of flowers that you make a donation to Hal Jackson's Talented Teens: http://www.talentedteens.com
–Bob Davis
609-351-0154
earthjuice@prodigy.net
Co-Founder www.soul-patrol.com
Blues, Hip Hop and Soul Music Director www.radioio.com
The House That Jack Built: My Life As a Trailblazer in Broadcasting and Entertainment By Hal Jackson
Here are some editorial reviews from Amazon. If you have read this far you may very well be interested in reading Hal Jackson's Autobiograpghy.
Editorial Reviews

From Publishers Weekly
Written by a smooth-voiced disk jockey who remains a major force in the business he helped create, this fascinating memoir encompasses six decades of black radio in America. Ably assisted by veteran writer Haskins (Rosa Parks; Spike Lee, etc.), Jackson recalls his roots in close-knit Charleston, S.C., where his loving family was highly respected. The sudden deaths of both of his parents within a period of a few months sent Jackson into a tailspin at age eight, resulting in a series of moves and a period of homelessness. Music entered his life through rambunctious church services, while his love for the airwaves began with his purchase of an old Emerson radio receiver. Determined, ambitious and focused, he wasn't stopped by biting racial slurs or other obstacles in his path. His first radio show, The Bronze Review, became a hit in 1939 with its mix of music and guests. Jackson's fans will delight in his remembrances of many show-business personalities, as he pushed ahead in a record-setting career: first African American disc jockey, first African American play-by-play sports announcer and first African American founder of a black basketball league. By 1949, he had tackled the new television market with a revamped version of his radio show. Jackson shows no bitterness when he discusses his part in the first radio payola scandal, an ordeal that left him jobless and broke, facing charges that resulted in his arrest and later acquittal. The sense of exhilaration and pride in the last chapters comes from his final set of victories: becoming the first African American to buy a radio station and staging a solid comeback that earned him induction into the Broadcast Hall of Fame and the Radio Hall of Fame. While this gracious and inspiring memoir does not reveal much about the inner man, it evokes the joy of achievements made with grit, spunk and sheer willpower. Photos.
Copyright 2001 Cahners Business Information, Inc.
From Library Journal
Hal Jackson, who recently celebrated his 60th year in broadcast entertainment, is one of the most important people in the history of black radio. His story is a tour de force of terrific accomplishment. Jackson's chronicle shows us the many stages of his career: his early days as a pioneering young black broadcaster in Washington, DC; the payola scandal, which nearly cost him his broadcasting career; his glory days as official host at Palisades Amusement Park in New Jersey in the 1960s; the wonder years of radio station ownership; and the long-term success of his radio show Sunday Morning Classics on WBLS-FM in New York, which is still heard today. Jackson's accounts of his friendships with Martin Luther King Jr. and Malcolm X make for fascinating reading. The book is a breezy, delightful read written in an easily accessible, conversational style. It also presents lots of historic photographs of Jackson with various entertainers and includes several vintage advertising placards from his entertainment shows. The title refers to Jackson's popular radio program, begun during the 1940s. A worthwhile addition to academic library communications collections and public libraries in the Northeast. David M. Lisa, Wayne P.L., Wayne, NJ
Copyright 2001 Reed Business Information, Inc.