Hustlers Convention
A great mix of Spoken Word ("Lightning Rod) & RAW FUNK (Buddy Miles, Kool & the Gang & more), Produced by the infamous Alan Douglas, it takes place in 1959, (told as a flashback) and features the story of "Sport & Spoon."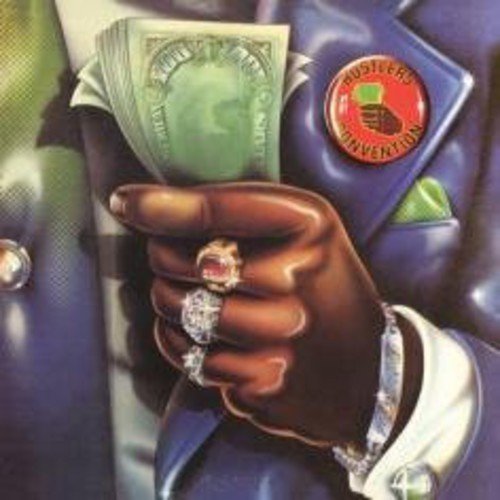 Ahhhhhh I'll never forget the day I brought this album. It was in 1974. I had just gotten my first paycheck from my summer job and went to the "Wreckastow," in Hempstead, LI. I brought 10 albums that day (at $3.00 a pop) and two of them were brought "sight unheard." The other album "sight unheard" (in other words I brought it because I dug the album cover) was Commodores – "Machine Gun." I spent 30 dollars on the 10 albums and was extremely proud of myself that day.
Needless to say once I actually listened to HUSTLERS CONVENTION, it became one of my all time favorites. A great mix of Spoken Word ("Lightning Rod) & RAW FUNK (Buddy Miles, Kool & the Gang & more), Produced by the infamous Alan Douglas, it takes place in 1959, (told as a flashback) and features the story of "Sport & Spoon."
Years later when I interviewed Buddy Miles, he spoke fondly of this album and told me that the precursor to "Hustlers Convention," was the Alan Douglas produced track "DORIELA DUFONTAINE," which featured Jimi Hendrix, Buddy Miles and Lightning Rod. Buddy told me that Hendrix was also originally slated to perform on HUSTLERS CONVENTION, as well, but unfortunately Jimi passed away.
If you have never heard HUSTLERS CONVENTION, you need to. It's ULTRA FUNKY, it's really a part of the Hendrix legacy, it's one of the pre-cursors to hip hop, it's got a serious message about crime/jail/life on the streets/redemption and it's a Slammin Masterpiece of mid-century Black American Culture.
FYI….it's no accident that this album cover should come up in my Facebook memories, on the birthday of Malcom X. After all, the story of "Sport & Spoon" has a whole lot of parallels with the life story of Malcolm X!