IS THERE A MISSING LINK IN BLACK HISTORY?
focus on what Black Americans have done in the field of music, and how they have inspired various groups who are not African Americans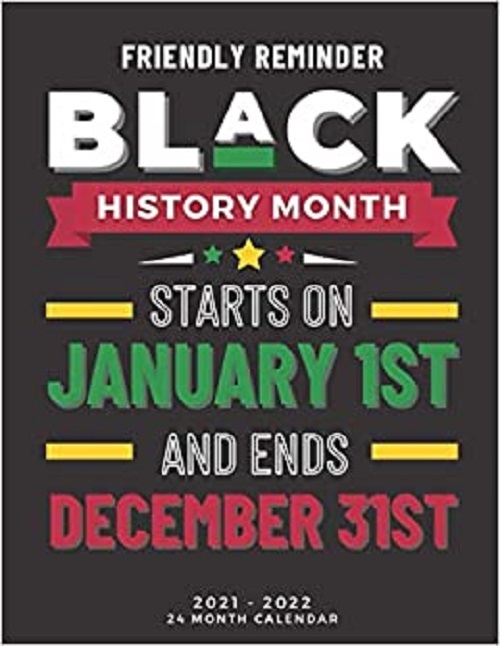 By Abraham J. Santiago
African American contribution to history, in general is staggering. Paraphrasing Morgan Freeman's comments to Mike Wallace Black History month, he said the following: "Should we regulate Black History to a month? … Black history is American history." [1] It is true Black history is American history, the same goes for Hispanic, Asians, Native Americans, and everything in between. When we begin to divide people by race and ethnicity into smaller different parts, we balkanize our history. My objective here in this piece, is not to focus on whether we should call it Black History month, but to focus on what Black Americans have done in the field of music, and how they have inspired various groups who are not African Americans. African American music is a hybrid of the musical traditions of Africa, Europe, and Native American cultures, along with other elements from around the world. The end results are non-blacks adapting and imitating a fusion of soulful vibes into their own musical style.
Smokey Robinson said it well: "When someone picks up one of my songs and records it, I'm flattered man, it's a blessing to me." [2] Smokey is correct, imitation is flattery at its highest, and it is a blessing to the person who sings a song written by someone else. Moreover, when being interviewed he expressed his need for Jesus Christ and that God gave him a gift of writing and singing. It all came together when he repented and trusted Christ Jesus as his savior.
"I know what God did for me. I know that He is my way out and my way in. He's my way out of all this havoc and my way into paradise. He suffered for me and for everybody listening. God loves us so much. He tried a lot of things to get our attention. He tried a lot of things to get us back to Him. So, He said, "I'll tell you what. I'm going to make it real simple for you. I'm going to send my son. He's going to take on all your inequities and all your sins. He's gonna die in your place so you can have everlasting life. All you've got to do is accept that." [3]
With this in mind, we celebrate Black History month, however, there would be no black history month without affirming the contribution of non-blacks to its history. American history is a history of people groups, black, brown, red and everything in between to create a multifaceted melting pot of American history. American history as we know it today, is peppered with other people groups, races, ethnicity and indigenous tribal nations. There is no nation in history that can say its history developed on its own with no outside people groups. In ancient antiquity, Israel cannot mention its history without acknowledging Egypt, Persia, Assyria, Babylon just to name a few. They have no history without them. A case in point is Spain, she is incapable to claim her history without acknowledging the Visigoths and Moors, no nation stands alone in its history. That being said, let's explore the history of American blacks who had an impact not only in the United States, but also worldwide. In the field of music, black Americans has surpassed itself among many of its peers.
JAZZ
By way of example, Jazz is a genre that originated in the early 20th century whose roots are in the black enclaves of places like New Orleans that spread its tentacles to New York, Chicago, and other places. It is characterized by a syncopated rhythm, complex harmonies, and free hand improvisation. The influence of Afro Americans on people groups outside of their own group is immense. A case in point are musicians from Puerto Rico, who played a substantial role in the development of jazz during the early years of the twentieth century, before and during the years surrounding the Harlem Renaissance. These jazz pioneers, including composers, instrumentalists, and vocalists, all were products of the Puerto Rican diaspora in the United States and contributed to the early history of this uniquely American genre. One person that comes to mind is Puerto Rican trombonist Juan Tizol who joined the Duke Ellington band in 1929 and wrote the classic piece "Caravan" and "Perdido". Another individual of Puerto Rican heritage was Rogelio 'Ram' Ramírez he is best known for "Lover Man," a tune that is considered a jazz standard and has been recorded by numerous artists, including the great Duke Ellington. "Lover Man" was made famous by the immortal Billie Holiday; it was also recorded by Ella Fitzgerald. Moreover, 'Ram' Ramírez at the age of 21 in 1934 substituted for Duke Ellington, when one of the latter's small groups, led by Rex Steward, recorded 'Stingaree' and 'Baby Ain'tcha Satisfied.'
                      Jazz is one musical of many genres that impacted Puerto Ricans via the black experience. The influence of jazz on non-blacks is so great, that it has become a gentrified musical genre with an audience today that is mostly non-black as seen in many jazz festivals.[4]
ROCK N ROLL
Another person who stands out is Johnny Otis, often called the father of rhythm and blues. Otis was of Greek origin, but describes himself as environmentally, culturally, and by choice black. Johnny Otis was an American singer, bandleader, composer, disc-jockey, record producer, television show host, and clergymen. Otis has done much to advance black music and culture. Otis is remembered for his big hit "Willie and the Hand Jive". As a bandleader, Otis experimented with jazz, the big band sound, and launched what we call today rock and roll. His fusion of Southern black music and big band sound created a new genre in music. Moreover, as a pioneer in rhythm and blues he discovered great stars like Etta James, Jackie Wilson, Hank Ballard, The Robins and many others. Johnny Otis was inducted into the Rock and Roll Hall of Fame in 1994.
Jerry Leiber, one of the greatest song writers with his partner Mike Stoller were perhaps the epitome of black cultural assimilation. These two men wrote songs that have lasted for decades and will continue to last in the years to come. Their songs, Stand by Me, Kansas City, Ruby baby, Love potion No. 9 and many others. In an interview shortly before his death Jerry Leiber on NPR in August of 2011 on Fresh Air shared his experience about "blackness" Leiber comments:
"I was brought up in black neighborhoods in South Baltimore. And we really felt like we were very black. We acted black and we spoke black. When I was a kid growing up, where I came from, it was hip to be black. To be white was kind of square." [5]
To make a long story short, the missing link in black music history are non-blacks who had a part in its development, production and advancement in music, this also includes other disciplines as well. We can see from above that "blackness" is not limited to skin color, it can be a frame of mind and an appreciation for a culture different from our own. As Americans celebrate Black History month, let us remember these words…
"You can't just sit there and wait for people to give you that golden dream. You've got to get out there and make it happen for yourself." Diana Ross
Serrano Basilio, Puerto Rican Pioneers in Jazz, 1900-1939: Bomba Beats to Latin Jazz I universe 1663 Liberty Drive Bloomington, IN. 47403 (2015)
Santiago J. Abraham A Cappella Living in the Shadows 1963-1973 A Social History Harbinger Press Glencoe IL (2016)
Abraham J. Santiago © 2023