Jimi's Diffusion into the Blackstream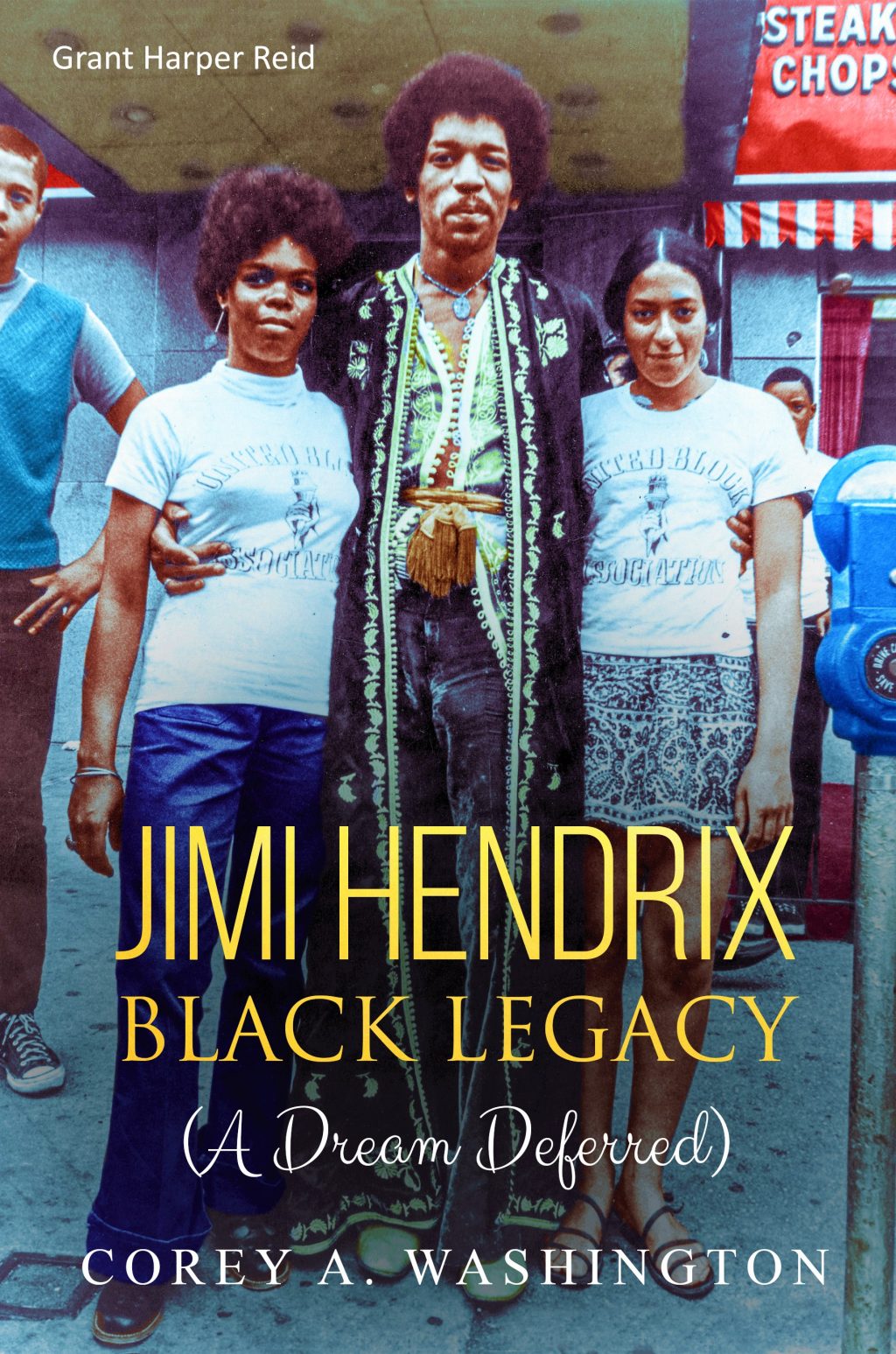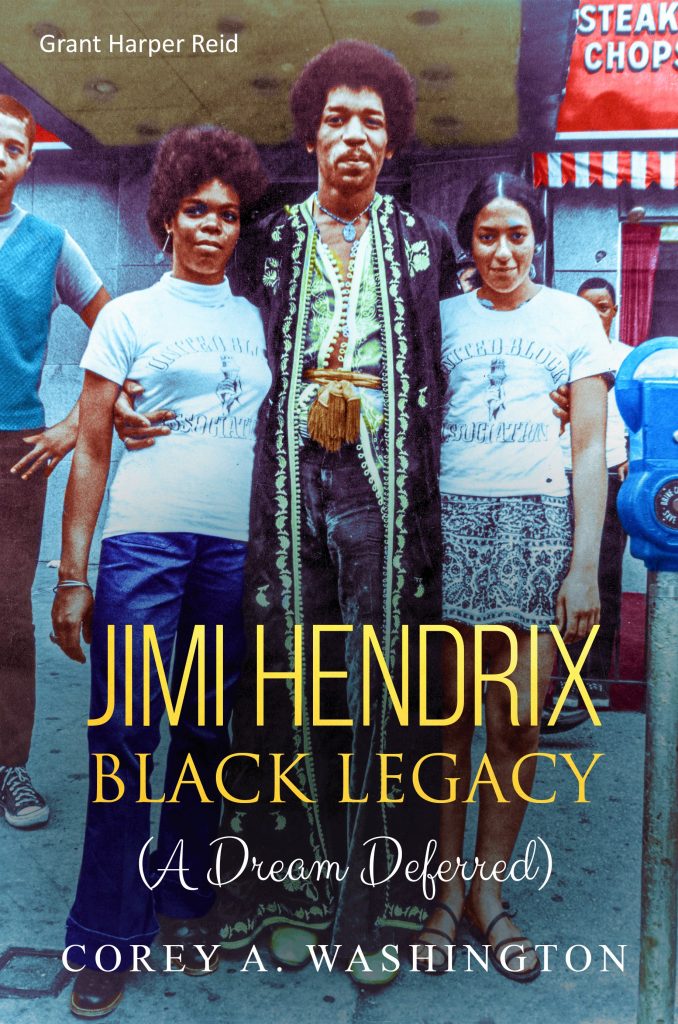 Despite being a Black musical artist, Jimi Hendrix has always been seen as not only a bigger hit with the White crowd, but also as a Mainstream artist. Even though he has influenced a wide array of musical artists of all genres, ethnicities, and races, he is almost universally seen as a Psychedelic Rock Guitar god. For years, Jimi has been thoroughly assimilated into the Mainstream culture, although, this has often been at the expense of failing to recognize his greatness, as it relates to Black music and overall Black culture. However, in the last ten years, I have seen a recent balancing, in terms of the amount of Black people giving Jimi his props. While it is true that Jimi has always had a strong Black following (5 Top 10 R&B Albums), these people have historically been marginalized and downplayed by not only the Mainstream Media, but sadly, even the Black Media. (For the purpose of this essay, I shall refer to the overall consciousness of the Black Community, and the means in which information is disseminated to the Black masses as the Blackstream.) So, let us examine this recent phenomenon that I like to call, Jimi's diffusion into the Blackstream.
In order to properly tell this story, I must start at the beginning of my musical journey, circa 1978-86, in the heart of NYC. I always felt that I grew up with a rich and diverse musical background. Even after some overzealous White rockers called themselves killing Disco, the genre still survived for Black and Brown people well into the 80s, as it reverted back to his purest forms of R&B , Funk, Soul, and eventually House/Dance/Club music. I was fed a steady diet of Disco, Motown, Soul, R&B, and the legendary pop acts of the 80s (MJ, Prince, Madonna, Lionel Richie, etc.). Also, Hip-Hop exploded out of the late 70s and took over the 80s in New York City. Missing from this smorgasbord of musical delights, was the artist that I would discover at the age of 21 who would forever change my life , Jimi Hendrix.
Jimi was never talked about among my friends, family members, or classmates. I never heard his music on any of the radio stations I encountered throughout my early childhood and teen years. Now that I know the history of Hendrix, I realize that 1979 – 1993 was considered the Dark Ages for Jimi's catalog. All of that would change with the steady release of Hendrix's catalog in the mid to late 90s, as his family regained control of his music and re-introduced him to a new generation. Don't get me wrong, I would see flashes of Hendrix from time to time. But the setting that he was always presented to me was in the form of historic concerts like Monterey Pop and Woodstock, where he was strongly marketed as a psychedelic hippie rock god, absolutely devoid of blackness or soul. No thank you!!!
It took professional wrestling to introduce his musical excellence to me, as Hulk Hogan was now playing Hendrix's Voodoo Child (Slight Return) as his theme song (1997). Hendrix was now being repackaged and presented to me in a cool way. That was all I needed to give this brother a chance. Once I started to dive into his catalog, I wanted to slap myself for missing out on his greatness for all of those years. I wasn't too hard on myself, because I realized that Hendrix wasn't really marketed to young black kids or even black people in general. I wanted to dig deeper and discover why that was the case.
What I discovered in my two decade quest to unravel the disconnect between Hendrix and the Black Community was not only shocking, enlightening, and mind blowing, but it also led to two books (Nobody Cages Me and Jimi Hendrix Black Legacy) and an immersion into the many levels and layers of the Hendrix World. I discovered racism among Jimi's White fans, jealousy among Jimi's Black fans, people that got off on telling Hendrix "Fish Tales" (inflating their importance or connection to Hendrix), and condescending overzealous self-imposed gatekeepers of Jimi's legacy. However, the majority of the people I encountered were fans that loved Jimi, and that's what bonded us all together.
As I amassed this knowledge, I could either become strictly a researcher and writer, disseminating information for intellectual consumption, or I could become an activist and take every opportunity to promote Jimi in the Black Community. I chose the latter and have been encouraged with the results. I don't take more than my share of credit for Jimi's diffusion into the Blackstream, but I've been proud of the content that I put forth into the Blackstream, in order to either help people to connect the dots with Hendrix, or show like-minded Black people that: "WE OUT HERE." I have seen more Black people become vocal about their admiration and love for Hendrix over the past decade. Many Black musicians and music lovers have always loved Jimi, but now they have a wider platform on social media to amplify their voices. As a middle and high school teacher, I have also seen more Black teens and young adults take an interest in Jimi. Many influential rappers like Drake, Future (He's even calling himself Future HNDRXX now and named his son Hendrix in 2018), and Wiz Khalifa have constantly mentioned Hendrix in their songs, worn his T-shirts, and kept his name ringing in their interviews. Andre 3000's turn as Hendrix in the 2013 Hendrix biopic All Is By My Side gained Jimi some new young fans of color. In June of 2020, Hendrix ranked 3rd on Cleveland.com's list of the Top 50 Most Important African-American Music Artists Of All Time (Right behind James Brown and Miles Davis). The tide is certainly turning!
I have even had an opportunity to be involved with Hendrix being inducted twice into the R&B Hall of Fame, first as a solo artist in 2016 , and as a member of the Band Of Gypsys in 2019. To see Jimi mentioned among many of the R&B greats that he played behind as a sideman on the chitlin' circuit was truly vindicating, considering all the suppression of his individuality and talent during his early days in R&B. I look forward to seeing Jimi's exhibit in a brick and mortar R&B Hall of Fame one day, for future generations to know, that he was always deeply connected with R&B music.
All of these incremental gains add up over time and contribute to the normalization of Jimi Hendrix into the overall stream of Black Consciousness. I want kids that had a similar upbringing as I did, to feel totally at ease with all of the representations of Jimi. In order for that to happen, a paradigm shift has to take place. For instance, it's important to give Jimi's other lineups like the Band Of Gypsies and Gypsy, Sun and Rainbows as much respect as the Jimi Hendrix Experience. It's important to highlight his friends of color like Billy Cox, Buddy Miles, Fayne Pridgeon, Rosa Lee Brooks, Devon Wilson, The Aleems, Velvert Turner, King George Clemons, Juma Sultan, Jerry Velez, Vishwa, Curtis Knight, and Jimmi Mayes. It's important to show that Jimi Hendrix influenced R&B, Funk, Blues, Jazz, and Hip-Hop just as much as he influenced Rock music. When you give Jimi's soulful explorations such as his chitlin' circuit days, Curtis Knight recordings, and later funky expositions that he did with Billy Cox, Buddy Miles, and Larry Young as much respect as his mainstream Jimi Hendrix Experience albums , you balance the narrative and present Jimi as he truly was – THE ULTIMATE FUSION ARTIST. This makes it easier to diffuse his essence into the Blackstream, a place where he always belonged.