John Thompson: The Mouth That Roared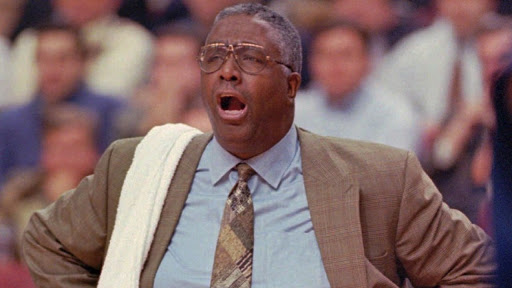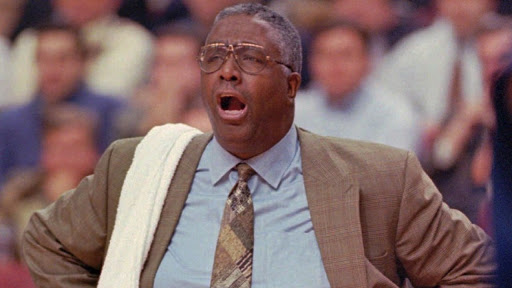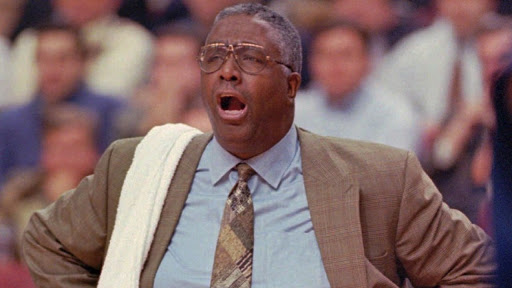 Nearly nine months in with three months to go—2020 is working overtime as the grand reaper. The dearly departed have returned to the essence. Surviving loved ones and well-wishers wearily kneel at the altar of condolence. Bodies are taxed from carrying the weight of heavy hearts. Hoarse throats shout rest in power salutations to the heavens. I woke up this morning to find that the reaper has struck once again. Legendary Georgetown Hoya coach John Thompson passed away at age 78.
Thompson's career is like a human highlight film. Here's the trailer: A back-up NBA center on a championship team recognizes his limitations and retires after a few years in the league. Now a coach, he works his way up to the college ranks, aligns himself with a fraternal order of coaches to create an East Coast conference dynasty. He becomes a Final Four fixture and wins a national championship.
There are scenes on the cutting room floor just as pivotal: Picture Coach Thompson as a modern-day Hannibal trooping through the northeast or Tobacco Road leading his soldiers into epic battles with worthy opponents from Syracuse, St. John's, Duke and North Carolina. Under Thompson's direction the Hoya brand elevated to iconic status previously associated with sports organizations like the Dallas Cowboys (America's Team) and the Oakland Raiders (the Silver and Black/Raider Nation).
Woke long before the Black Lives Matter era, Thompson dismantled racial coding associated with Black basketball players. He shielded them from a probing press attempting to dissect Georgetown's stoic attitude compared to the kind of exuberance associated with players Magic Johnson—Thompson's response was immediate: "I tell my kids that the world is full of people who will pat you on the head that will tell you how nice you are and then rob you blind." Portrayed as testy in the press, Thompson's defense was necessary: fans threw bananas on the floor during games and held up signs during games ridiculing Georgetown stars Patrick Ewing ("kin you reed dis?") and Reggie Williams ("dumb bleep").
Hoya players lives would go down divergent paths when their Georgetown days were over. Some became NBA superstars or journeymen with solid careers. Others slipped into normal everyday lives. Some were plagued by legal issues and personal challenges. Thompson supported them through triumphs, trials and tribulations, never losing contact and always was accessible.
Thomas avoided the fate of his peers who succumbed to their respective coaching methods. Maryland's Lefty Driesell's easy-going approach fell out of favor after Len Bias' tragic death. So would Bobby Knight's aggressive and confrontational style. Thompson's brand of loyalty-based tough love endured.
An object of welcome contradiction, Thompson could face down fraternizing drug dealer hangers-ons and then tenderly console one of his players whose a lapse of judgement cost the team a title win. Walking off the floor in protest of an NCAA sanction denying freshman athletes scholarships who were academically ineligible—he'd also bench or dismiss players for falling behind in their studies. Controlling his team with an iron grip, he released his grasp to support Allen Iverson's decision to enter the NBA after his freshman year to rescue his family from the clutches of devastating poverty. In the midst of college basketball's one and done culture, his teams always boasted a high graduation rate.
As I bid adieu to another piece of my youth, I am reminded of mortality's fleeting moments. Akin to fading to beauty, its a reminder of what once was. As John Thompson returns to the essence, I hope that his surviving loved ones, admirers and well-wishers take solace in the fact that his ancestral ascension is assured because of the service he gave on earth. Rest in power, Coach.