Little Richard: I Am Everything
the very best piece of "MUSIC JOURNALISM" that I have encountered in a VERY LONG TIME…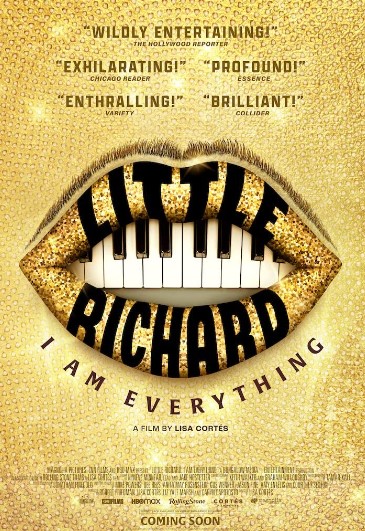 DEAR READER:
NOTE…I FULLY REALIZE THAT THIS IS LIKELY THE WRONG PLATFORM FOR THIS TOPIC & THAT BECAUSE JUST WHAT THE TOPIC IS, IT KEEPS SHIFTING AND NOT ALWAYS !00 PERCENT CLEAR, THAT SOME OF YOU MIGHT GET LOST, IM WILLING TO TAKE THAT RISK AND HOPE THAT YOU AS A READER, CONSUMES THE INFORMATION THAT THESE VARIOUS JOURNALISTS ARE TRYING TO PRESENT TO YOU. TRUST ME YALL, THIS IS BRILIANT JOURNALISM….
1. According to the American Press Institute website, "the purpose and importance of journalism is to inform society with the information they need to live their lives. Information that they need to make decisions about different things."
2. Now go to this website and check out the very best piece of "MUSIC JOURNALISM" that I have encountered in a VERY LONG TIME…
3. I SEE U, Episode 82: Sorry Y'all… It Wasn't Elvis
Academy Award®-nominated, Emmy-winning producer and film director, Lisa Cortès, provides fresh perspective and analysis about her latest documentary that uncovers surprising revelations about musical legend, Little Richard.
EDDIE ROBINSON | POSTED ON APRIL 14, 2023, 3:36 PM (LAST UPDATED: APRIL 15, 2023, 10:09 AM)