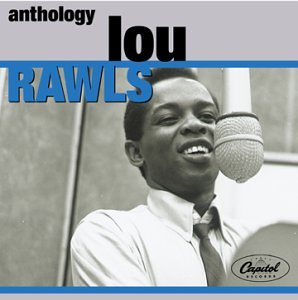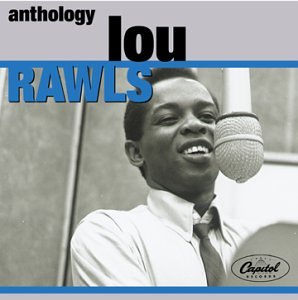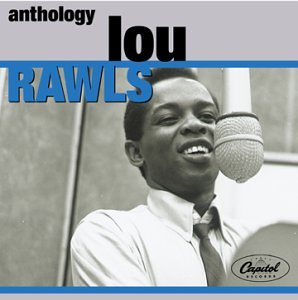 In the 1960's Lou Rawls was a…
:::COLD
:::::BLOODED
::::::::MF
I think that he was the first artist to have crossover pop hit records about what it is like to live in the ghetto!!!
– "Tobacco Road" (about living in a ghetto in the South)
– "Dead End Street" (about living in a ghetto in the North)
Songs about "ghetto life" have been a staple of rap music for 30 years. All of the rappers who ever made a dollar talking about "ghetto life" on record OWE LOU RAWLS.
Cuz Lou did it when it wasn't cool to do it…
Earlier today I was unable to find these lyrics. However I just found them and I thought I'd share.
(I realize that it's a violation of copy write for me to reproduce these lyrics without the consent of the owner, let em sue me if they wish….)
The idea of Lou Rawls having hit records with these kind of songs in the mid 60's is pretty wild. However the reality is that it was a REVOLUTIONARY act, not previously executed on before. (probably inspired by his mentor Sam Cooke?).
Add to that, the SMOKIN "spoken word" intro of "Dead End Street" (which is probably as good as if not better than the actual song).
Most of what I have read so far today about the death of Lou Rawls has been focused on his career in the 1970's with Philadelphia International Records. But honestly, by then Lou Rawls music had become "soft".
In the 1960's Lou Rawls was a…
:::COLD
:::::BLOODED
::::::::MF
Right now I am listening to the 2 disc "Lou Rawls Anthology" which is focused on his years at Capitol Records, there are a whole bunch of "cold blooded songs" (ex: "Street Corner Hustlers Blues") on here, beautifully done by Lou Rawls (and about 1/3 of them are done LIVE). I think that ALL of these rappers out there, who want to talk about the "hard life", need to take a listen to this album. And when they do, they need to tip their baseball caps and raise a glass in a toast to the man who made HIT RECORDS about "ghetto life" 25 years BEFORE these knuckleheads were even born…
NP: YOUR GOOD THING (is about to end)
–Lou Rawls
---
I was born in a city the called the Windy City
And they call it the Windy City because of the Hawk. All mighty Hawk
Talking about Mr. Wind kind of mean around winter time
I happen to live on a street that was a dead-end street
There was nothing to block or buffer the wind, the elements
Keep them from knocking my pad down, Jim I mean really socking it to me
And the boiler would bust and the heat was gone
I would have to get fully dressed before I could go the bed
Put everything on but my goulashes cause they had buckles on them
And my folks didn't play that said don't you be getting up in there with
Buckles on them goulashes and tear up my bed clothes but I was fortunate
As soon as I was big enough to get a job save me enough money to buy me a ticket I split
I got myself together now so I'm going back there to see about it see if its still the same
I just wanted to tell you about it, you know its all right
They say this is a big rich town I live in the poorest part
I was raised on a dead-end street in a city without a heart
I learned to fight before I was six only way I could get along
But when you're raised on a dead-end street you have to be tough and strong
Now all the guys are always getting in trouble that the way its always been
But when the odds are all against you how can you win
I'm gonna push my way out of here ever thou I cant say when
But Im gonna get off of this dead-end street and I ain't never gonna come back again
I'm gonna push my way out of here ever thou I cant say when
But Im gonna get off of this dead-end street
And I ain't never gonna come back to live here again
Never, No I aint gonna come back here to live on this dead-end street no more
Cause I'm gonna get me a job, Im gonna save my dough
Get away from here you-all, I aint gonna come back no more
Not ever, dead-end street
I tired of breaking my back gonna start using my mind
Tired of working all of the time
I say there's trouble down there
I say there's trouble down there
I say there's trouble down there yeah
Down off a dead-end street
Down off a dead-end street
————————–
Tobacco Road:
Written by John D. Loudermilk
————————–

I was born in a trunk
Mama died and my daddy got drunk
Left me here to die alone in the middle
Of Tobacco Road
Growin up rusty shack
All I had was hangin on my back
Only you know how I loathe his place
Called Tobacco Road
But its home, the only life I ever known
Only you know how I loathe Tobacco Road
Gonna leave, get a job
with the help and the grace from above
Save some money, get rich and old
Bring it back to Tobacco Road
But its home, the only life I ever known
Only you know how I loathe Tobacco Road
Bring that dynamite and a crane
Blow it up, start all over again
Build a town, be proud to show
Gives the name Tobacco Road
—————————————-
Bob Davis: earthjuice@prodigy.net
A TRULY GREAT CD: Anthology – Lou Rawls
Disc: 1
1. What Makes The Ending So Sad
2. Blues Is A Woman
3. Willow Weep For Me
4. (What Did I Do To Be So) Black And Blue
5. Kansas City
6. Tobacco Road
7. (They Call It) Stormy Monday (Live)
8. St. James Infirmary (Live)
9. I'd Rather Drink Muddy Water (Live)
10. The Shadow Of Your Smile (Live)
11. Street Corner Hustler's Blues (Monologue) (Live)
12. World Of Trouble (Live)
13. Memory Lane
14. Old Man's Memories (Monologue)
15. It Was A Very Good Year
16. A Whole Lotta Woman
Disc: 2
1. Love Is A Hurtin' Thing
2. You Can Bring Me All Your Heartaches
3. Trouble Down Here Below
4. Dead End Street (Monologue)
5. Dead End Street
6. Show Business (Monologue)
7. Show Business
8. Scotch & Soda
9. My Ancestors
10. Hang-Ups
11. You're Good For Me
12. Soul Serenade
13. Down Here On The Ground
14. Your Good Thing (Is About To End)
15. I Can't Make It Alone
16. You've Made Me So Very Happy
17. Bring It On Home
LISTEN TO Soul-Patrol.Net Radio Presents: Giant Gene's 1 hour Lou Rawls Superstar Concert (from 1979) on Soul-Patrol.Net Radio