Magic Touch
Badd azz slow jam. Where are they at now?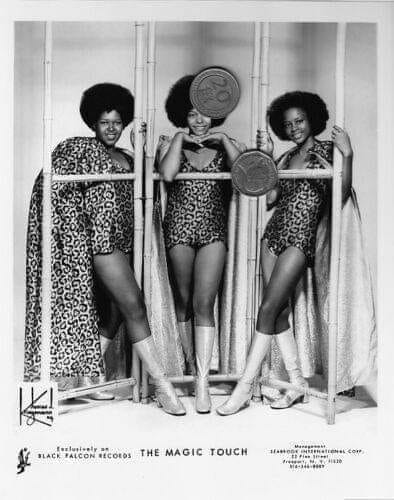 Remembering The Magic Touch and their song: Step Into My World.
The single came out on the Black Falcon label in 1971 & was produced by Bill Seabrook.
Diana Tyler sang lead. You can find the song on the Collectibles CD, "The Magic Touch And Friends". The liner notes will likely be more informative than AMG, as Seabrook gives a history of the comings & goings of the members of the group. The CD also features earlier recordings of Diana's.