Michael J.Calhoun – "Saved"
Newly release from Michael J.Calhoun a Grammy winner, formerly of the Dazz Band & Longtime member of Soul-Patrol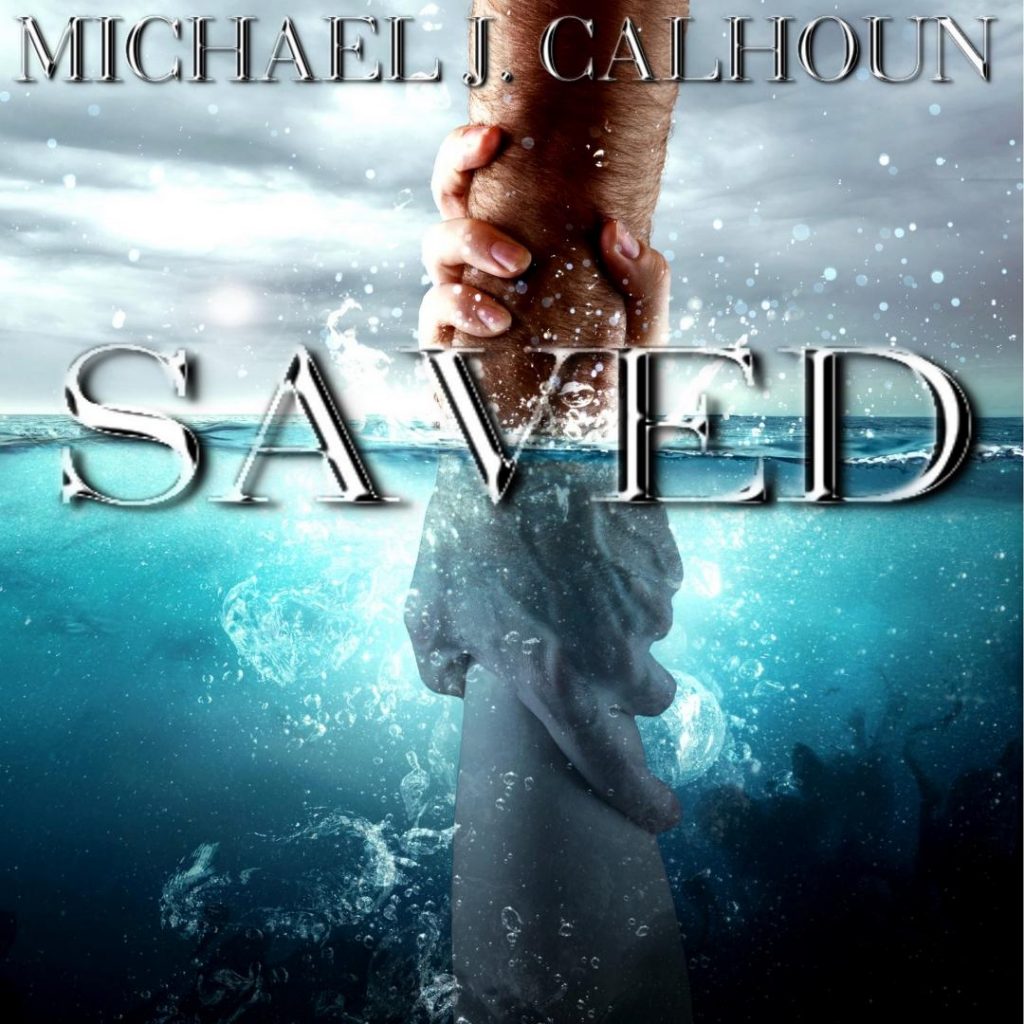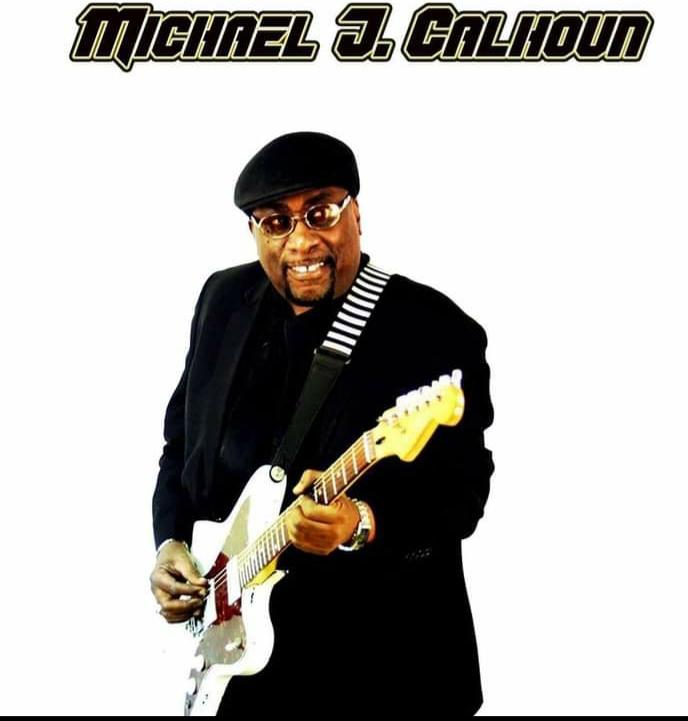 Michael J.Calhoun grew up listening to his Uncle Edward Miller playing organ for the world famous Antioch
Baptist Church in Cleveland Ohio, where his family attended since migrating from Birmingham Alabama in the mid- 40s and where MLK,John Lewis, Jessie Jackson and many other black leaders would visit when in town. Michael's grandmother, Eugenia Miller and his mother Eleanor Davis would listen to Mahalia Jackson, Staples Singers and Reverends C.L Franklin and James Cleveland music played constantly…It led to Michael picking up the guitar after seeing Robuck "Pops" Staples on TV with his daughters. In the following years after studying Music Theory at The Collinwood Arts Center in Cleveland Michael has accomplished greatness in music for over 30 years. A founding member of the Grammy award winning "Dazz Band", the singer / composer and guitarist from Cleveland, Ohio has committed himself to music that magnifies God. Michael was influenced by Roebuck "Pops" Staples,( Gospel)B.B King ( Blues) and many stellar rock guitar players that came out of the late sixties/early seventies such as Jimi Hendrix, Carlos Santana, Jeff Beck,Phil Keaggy,Joe Walsh & Eric Clapton, This musical influence equipped Michael along with Isaac & Mike Wiley and Bobby Harris to be founding fathers of the Grammy Award-Winning Dazz Band. Managers William (Sonny) Jones, Joe Simone and Ray Calabrese were the driving forces and mentors of the band. Originally, Kinsman Dazz signed with Twentieth Century Fox Records where Michael was mentored by the likes of Marvin Gaye and Phillip Bailey (Earth Wind & Fire). The Group eventually moved to Motown Records where Michael had the experience of working with Reggie Andrews and other great talents that were part of the Motown stable. While Michael's guitar playing has always stood out, he was also one of the primary songwriters for the Dazz Band. He wrote hits like "Invitation to Love", co-wrote "Knock Knock", "Everyday Love" "Gamble" "Shake it Up"& "Shake What You Got".
Mike Calhoun left the Dazz Band before their demise to sign with MCA Records but was still being managed by Joe Simone (Dazz Band's manager) until Joe's death. In 1985 Joe Bendo, Tim LaRose and George Cappellini helped Michael get a deal along with lead singer Juan Lively forming the group Voyeur. Michael & Ike Wiley (from the Dazz Band) joined him on the album. When Juan fell ill, the contract ended after one album. Michael did return to the Dazz Band for one more album "Joy Stick and then went on to tour with the group Identity which was a reggae band signed with Mango Island Records. Mike toured with Identity for three years. Michael returned to Cleveland then toured with The Travis Haddix Blues Band for two years. Michael was presented with a Rock and Roll Hall of Fame Platinum Membership in 1994 at the opening of the facility and played in the "AllStar" band formed by the Rock and Roll Hall of Fame for the "topping off" ceremony. He was awarded for his song writing & playing with the Dazz Band. Michael left Cleveland and moved to Louisville Ky where he wrote and produced his first solo CD "In Blue" "In Blue" is an eclectic project with elements of rock, funk, rap, jazz, blues and even a few gospel tunes that give tribute to his spiritual roots. taught to him by his Mother.On her Hospice death bed in front of his immediate family,Michael played softly to her"Let Go & Let God",she rose from a 5 day coma ,opened her eyes,raised her right hand for a few seconds,then passed away the next morning .He promised her that one day soon he would "Play for the Lord"as she much desired from the beginning.
In 2019 Michael signed with ECMD / INgrooves / Universal Music Group for Distribution and kept his Promise to his Mother with a #5 Gospel Hit on the Digital Radio Tracker (DRT) DRT GLOBAL TOP 50 GOSPEL/INSPIRATIONAL AIRPLAY CHART & # 2 Gospel hit album on Nielsen MRC Data ( Billboard) …The latest Inspirational/ Gospel single is "God's On Our Side"~ I wrote this song for the hopeless, the hopeful and those who feel left out, not included, or all alone.. Remember: If you feel denied…Just know," God's On Our Side"