Press Release: New Doo Wop Site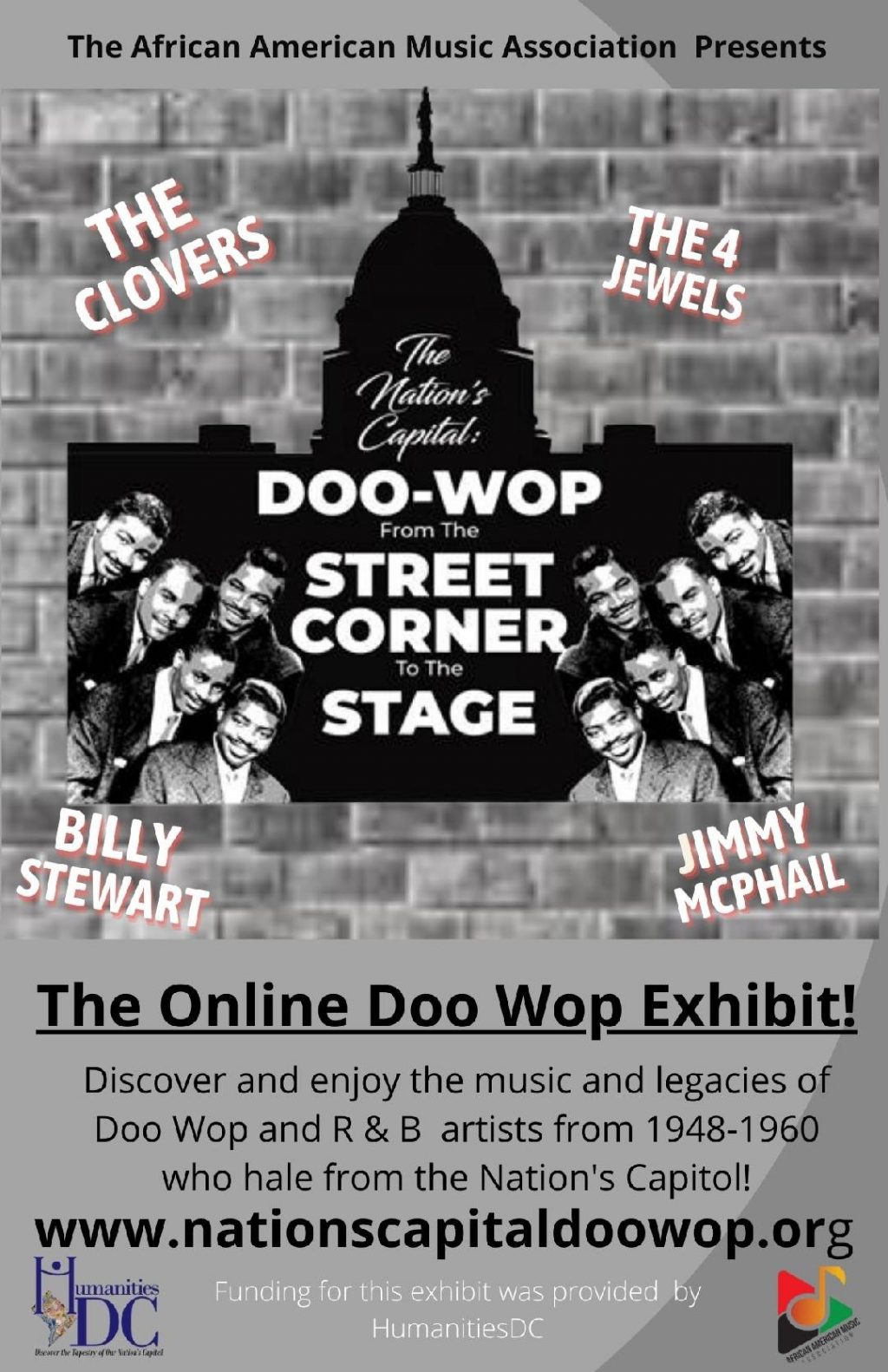 Happy New Year Everyone!
I am happy to announce the update on the website "The Nation's Capital: Doo-Wop From The Street Corner To The Stage" under the sponsorship of the African American Music Association. This award winning website celebrates selected artists from Washington, DC who made an indelible contribution to the golden era of Doo-Wop music within the years of 1948-1960. The website made its debut in February 2022 and has since expanded the list of artists.
This website is entertaining as well as educational. Check out the pages of artists, their bios, pictures, music and various interviews. Also, the website has listings of many of the entertainment spots and venues where this music could be heard live around town.
Engage yourself with the interactive quiz "Are You A Doo-Wop Expert". We have expanded the quiz.
Beverly Lindsay-Johnson, Executive Director
Click onto www.nationscapitaldoowop.org