Review – Live in Maui – Jimi Hendrix Experience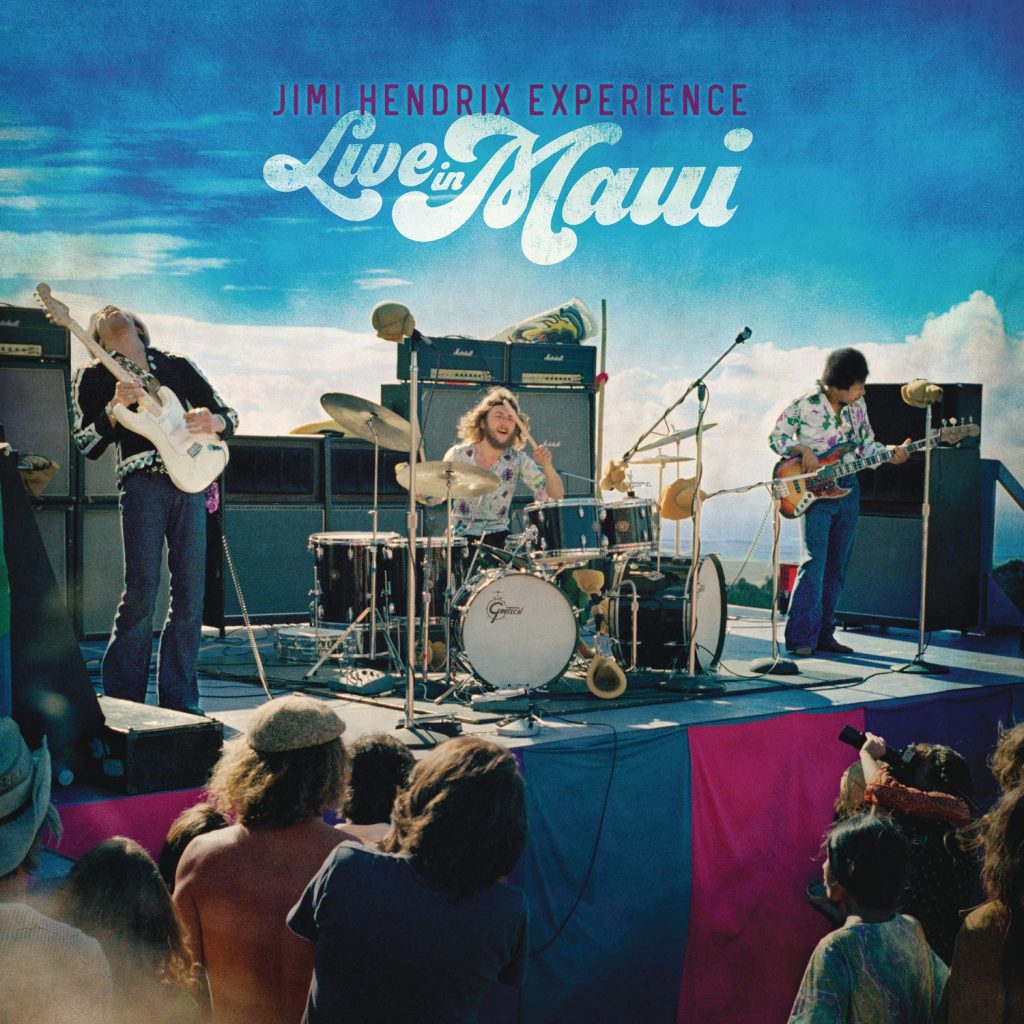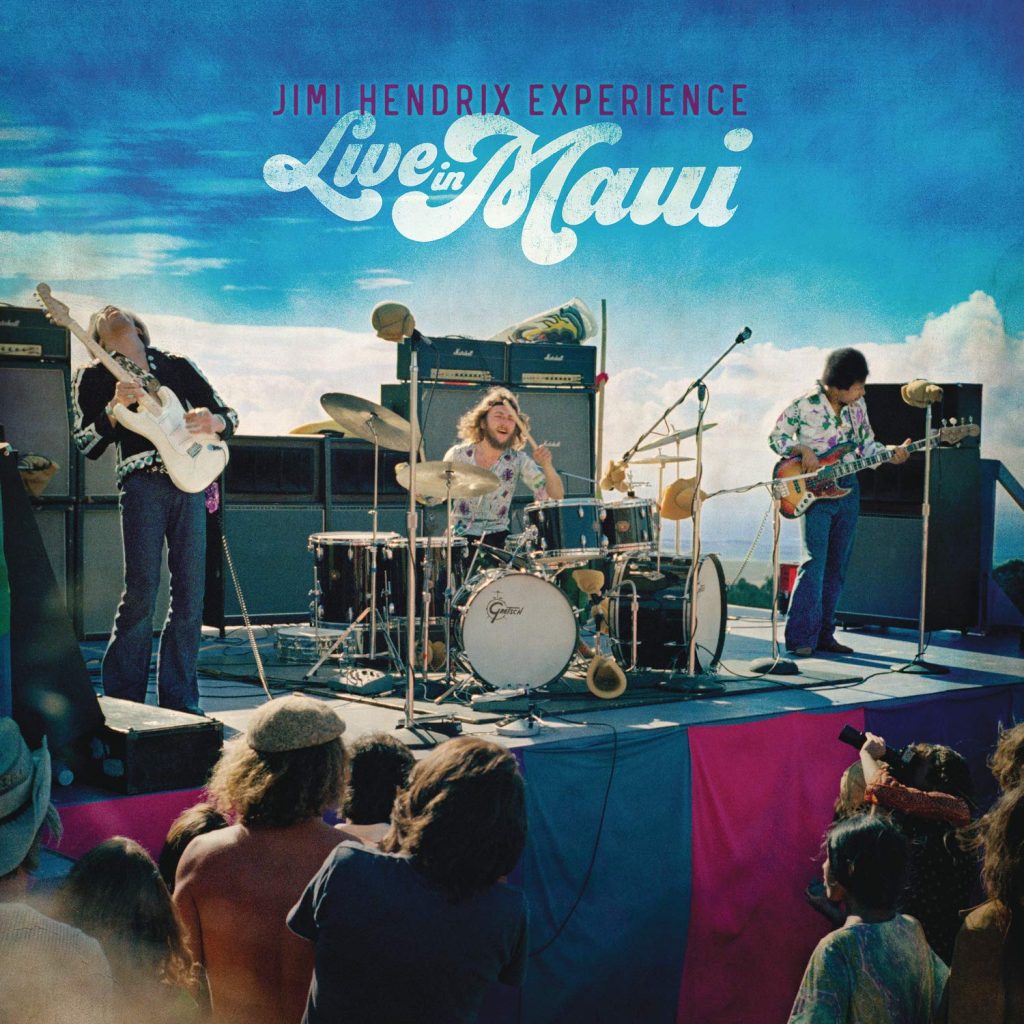 As a Jimi Hendrix enthusiast, I'm always excited to receive either new Hendrix music that I have never heard before, or re-mastered music of lower quality bootlegs. I spent most of the late 90's and early 2000's building up my Hendrix collection. In addition to the music, I've always enjoyed when Experience Hendrix includes a documentary with the music. So, when it came time to receive my Live in Maui 2 CD and Blu-Ray package on Friday, I was looking forward to expanding my knowledge of Jimi from a sonic standpoint, as well as from a scholarly standpoint. I must say, I was disappointed with the overall product. For the purpose of this review, I'll break it down into four categories: Liner Notes, Documentary, Concert video footage, and the 2 CDs.
Liner Notes: I was disappointed in the last liner notes that I read on Songs for Groovy Children. I wasn't expecting much this time, but even with lowered expectations, I was still disappointed. The liner notes were written by Jeff Slate, but I read them first before even seeing who wrote them. I have no idea who he is or why he was chosen, but his subtle jabs at the Band of Gypsys and Buddy Miles immediately turned me off to his writing. His first cardinal sin was to think that the Cry of Love was Jimi's follow up to his 1968 Classic, Electric Ladyland. Any decent Hendrix fan knows that the Band of Gypsys was the true follow up and the last album that Jimi oversaw in the studio. Smash Hits was a gap filler in 1969, the way that Sly's Greatest Hits was for his albums, bridging Stand and There's A Riot. Another rookie mistake was his point that the songs Freedom and Dolly Dagger were showcases for Jimi's SOUL influence that he was "recently" starting to incorporate into his sound. If you want to really be blunt, Jimi has always incorporated soul into his music. That's what set him apart. Once again, a total disrespect to Jimi's biggest splash into the realm of Soul, the Band of Gypsys. Mr. Slate goes on to insinuate that Billy Cox's bass playing during this concert is an upgrade from what he did in the Band of Gypsys. ANOTHER FARCE!!! Although minor, another sly comment was Slate referring to Mitch Mitchell as Jimi's "FAVORITE DRUMMER". I never heard Jimi make that comment publicly, but since Jimi's only known for playing with two main drummers, the off-handed comment, becomes another swipe at Buddy Miles. So for those reasons, I'm going to have to give the liner notes a grade of: D- (70).
Documentary: I had already seen how atrocious the Rainbow Bridge movie was and I was also familiar with all the kooky characters, including Chuck Wein, the director. What I was not prepared for was the long-winded diatribes from the interviews that constantly went on and on about not only Chuck Wein, but all these other ancillary characters that didn't move the documentary along. They even added a verbose side bar about Andy Warhol, which quickly brought this documentary into the same realms as the movie. I quickly became bored and picked up my phone, while the documentary was still playing, and started posting on Facebook to kill time. The only Black guy interviewed was Billy Cox, and that was from footage in the 90's. Judging from the poor image quality, you can tell that this documentary was started and then abandoned, only to be picked back up. Towards the end, as it focused more on Jimi Hendrix and the actual concert, it started to get better, but, by that time, I was ready for it to mercifully end. I gotta give this documentary a grade of: F- (50).

Concert Video Footage: On the Blu-Ray, there were two videos of two different concert sets. The first set runs 38 minutes and features Jimi playing his traditional Stratocaster. It also contains one of my favorite Hendrix performances, In From the Storm. Jimi's playing on this is energetic, frantic, and very soulful. He showcases all his training from the old Chitlin' Circuit days, as he gets the crowd riled up and becomes one with his instrument. He creates sounds that have never been duplicated. There are many that claim to be able to play Hendrix "note for note", but can you really call some of the sounds that he's creating "notes"? They are more like "feelings" or "moods". Seeing Jimi move up and down those scales on this song makes you forget that he couldn't read music. The video footage of the concerts kept dropping out, as they would switch to still pictures. The cameras supposedly stopped, but the audio was still going. The second concert video runs for 33 minutes and features the typical Hendrix set list in the latter part of 1970. One thing that immediately stands out, is that he is now playing a Gibson Flying V guitar. A disappointing aspect of these two concert videos are the obvious off-beat dancing and lack-luster crowd interest. They may have been stoned, but many in the crowd were looking like zombies. The people that were moving and dancing were out-of-sync. I hope that it was poor editing and that they weren't that devoid of rhythm. (I'm keeping my fingers crossed on that one.) This is a step up from the Rainbow Bridge movie, not only in image quality, but it doesn't include those cheesy special effects. (No Star Trek Enterprise streaking across the screen, sorry Trekkies.) I give these two concert videos a grade of: B- (80)

2 Disc Maui Sets: Most of us know these songs from Jimi, so I'm not going to bore you by regurgitating what I heard. However, I'm noticing a disturbing trend when it comes to Jimi's music that's mixed by Eddie Kramer and mastered by Bernie Grundman. I'm noticing the bass by Billy Cox being brought down in the mix and Jimi's guitar being pushed up. That's not how Jimi wanted the mix on his last album that he was alive to produce, the Band of Gypsys. Is this new trend to appease hardcore Rock fans? It's hard to say, but we're quickly nearing the end of the line for Hendrix's music. It's really time to promote and market Jimi to a younger crowd. Other than the lowering of the bass, the crispness of the sound is excellent. I prefer to listen to my music in my car, where I can crank everything up. Jimi's guitar playing is worth the price of admission on these CDs. To be honest, the CDs were really the main reason why I purchased. I wish there were an option of buying the CD's and not the Blu-Ray. With that being said, I give the two CDs a grade of: A-(90)

Corey Washington – Author/Hendrix Historian/Educator