Review – That Motown Band @ Town Hall, NYC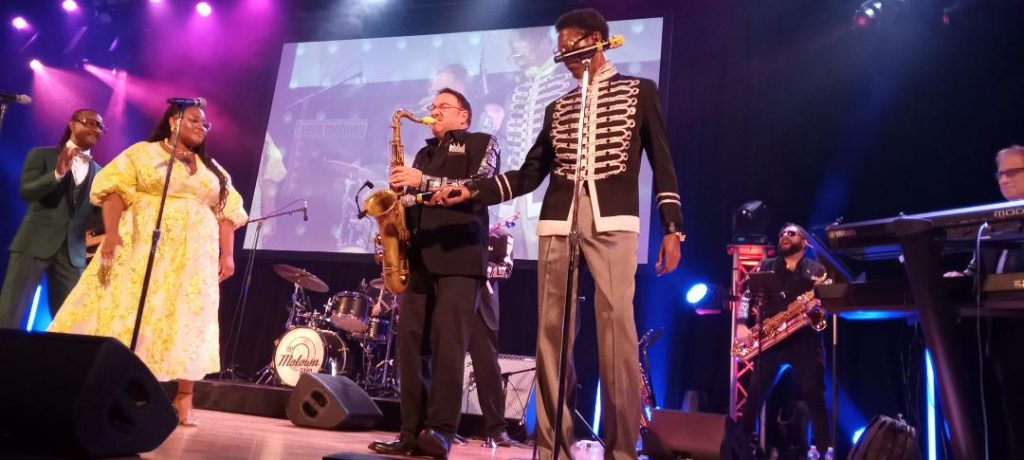 by U.J. Kamar (aka Ujima A. H. Jame)
From the moment one approached the Town Hall in Manhattan and got a whiff of the ambiance of the theatre reminiscent of the ones we used to frequent for the Saturday matinee or an all-star show at the Apollo, the Paramount or the Brooklyn Fox, one knew they were in for a special night like no other.
Starting with the sounds of Smokey's "I Second That Emotion" and an invitation to "Come And Get These Memories", That Motown Band and its vocalists took us on a trip back to a time where we listened to songs of love where we, not only could make out the lyrics but would recall every word sixty years later! One by one, Sam Cooke's daughter Carla, Smokey and Eddie Kendricks-like tenor Kevin Morris, David Ruffin twin Garfield Fleming, YouTube sensation Brian Owens and sisters Nathina Inez and Natasha McDuffie showcased the music that Master of Ceremonies Lenny Green aptly described as "the soundtrack to our lives."
Not since Donny Hathaway recorded his first live album have I seen an audience become so inseparable from the artist, to the point that they were both singing along and moving in the aisles in the same way Martha Reeves instructed us to "Dance in the Streets" during Motown's heyday.
It was all there – the beautiful outfits, the powerful voices, the tight harmonies, the phenomenal band and the unbelievable graphics on the screen which perfectly synchronized The Temptations performing "My Girl", for example, with the singers on stage as well as White teenagers from a '60's TV dance show "Twistin' The Night Away" with Carla Cooke's tribute to her famous father.
Through two and a half hours and 37 songs,.one thoroughly savored every moment of classics by Sam Cooke, The Temptations, Smokey Robinson and the Miracles, Diana Ross and The Supremes, The Four Tops, Martha Reeves and The Vandellas and Mary Wells. "What A Wonderful World" it was when the seven piece band took us through "You Can't Hurry Love", "Shop Around", "Ain't Too Proud To Beg" (with dynamic sax solos by Sanford Marten and Mike Vitale), "Heatwave", "My Guy", "What's Goin' On", "How Sweet It Is", "I'm Gonna Make You Love Me", "Just My Imagination","I Can;t Help Myself" and "A Change Is Gonna Come."
For those in New York, they are set to appear October 23rd at the Landmark in Port Washington, Long Island and, if you want to have a similar experience, I suggest you check them out then!
by U.J. Kamar (aka Ujima A. H. Jame)