RIP Lloyd Price (a personal recollection)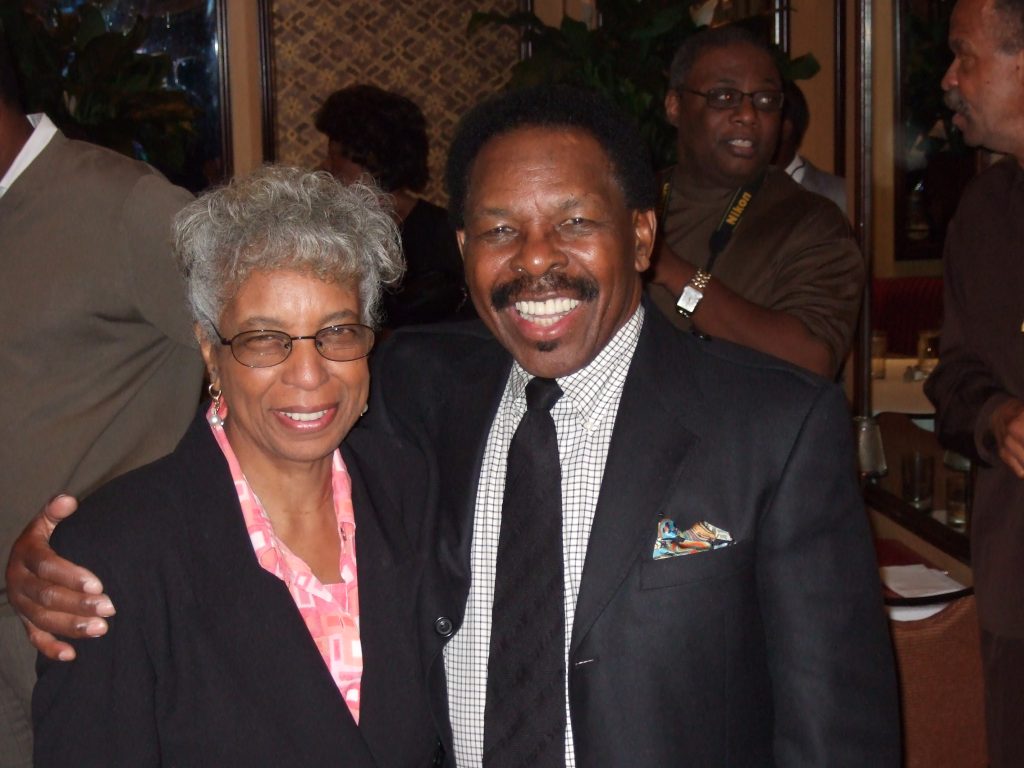 This one really hurts…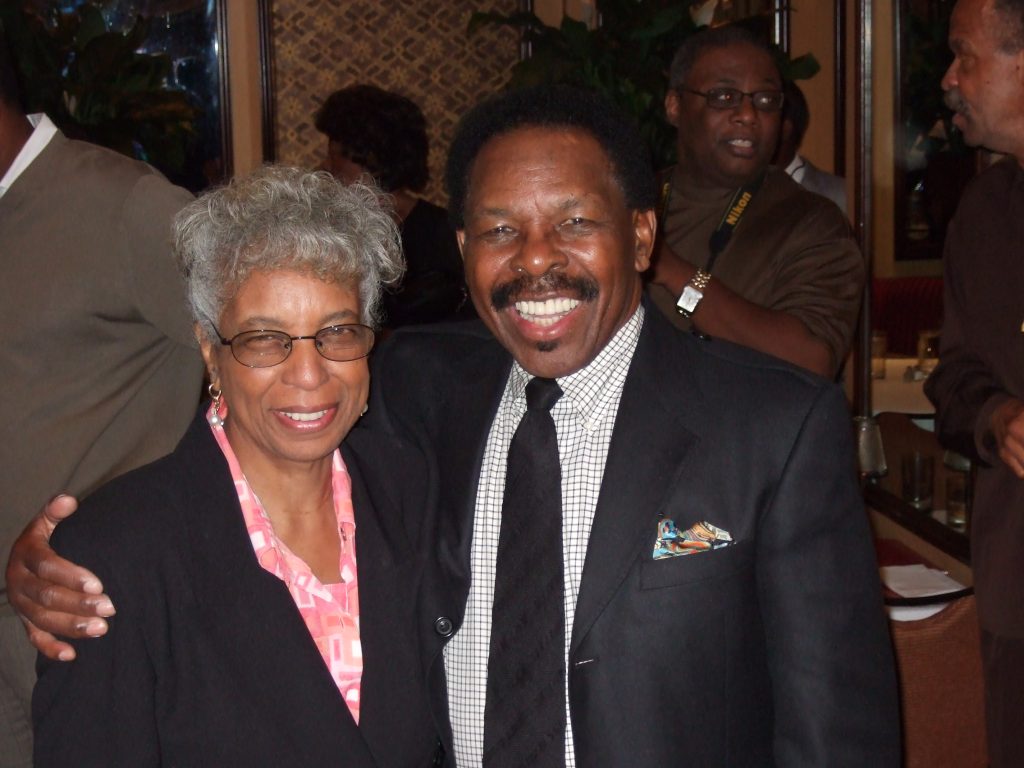 In the picture you see Mr. Lloyd Price with my late mother. The occasion was a Soul-Patrol Event in NYC at Feinstein's supper club. Performing that night was our friend Desi Hill. I emceed the show. That is one of the last pictures I have of my mother. She was my 'date" that night, I knew that since Lloyd Price was going to be in the house that night, I figured that she would get a big kick out of meeting Lloyd Price since she had been a fan of his since she was a teenager. He was a total gentleman and he spoke very highly of both me and Soul-Patrol. It was perhaps one of my best nights on Soul-Patrol. Within a few months my mother would pass away. Mr. Price thought it was very classy to take my mother on a "date." It was a big deal. How ironic for Mr. Price to pass away on Mother's Day weekend.
Lloyd Price was a really good friend. Whenever he was performing anywhere near NJ, he would call to tell me he was leaving tickets for me, my wife and whomever else I wanted to bring along with me. During the mid 2000's I probably talked with Lloyd Price on the phone at least once a week. Not only was he an advertiser on the site, but we had conversations about all of the things that you know about Llyod Price (Ali, Don King, Joe Jackson, about his hit songs, etc.) But more importantly we had many deep discussions about his career was like as a young man, when he was one of Black music's very first superstars and of course the "Lawdy Miss Clawdy" line of products.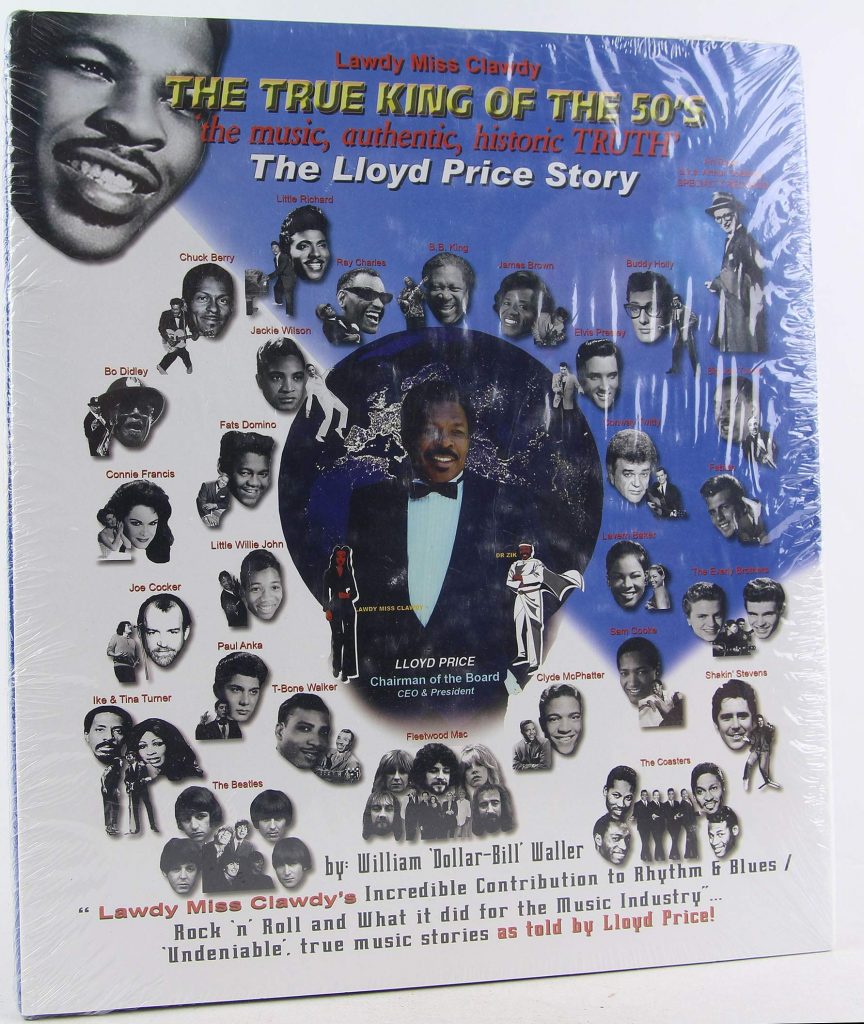 He was very concerned with making sure that all that he knew about the history of the music was documented and he didn't wait for someone else to do it. He did it himself. Right now I am looking at his book called "The True King of the 50's." Of course, it contains a biography of Lloyd Price. But perhaps more importantly, it contains a page or two biography of every artist that Lloyd Price worked with (in his own words.) Fats Domino, Little Willie John, Elvis, Clyde McPhatter, Coasters, T-Bone Walker, Ike & Tina Turner, Beatles, BB King and many many more. It is sort of organized like a website. And he pulls no punches. He told me once; "Bob I had to write down all of this myself, or else the white boys will steal it. If you had been around then, I would have just had you write it all down for me." The book is available on Amazon, and I strongly urge you to read it if you are interested in the truth about Black music in the 1950's & 1960's. You will learn about a whole bunch of stuff that you thought that you knew, but didn't!
He was very good friends with Gene Chandler, the Dells, Jerry Butler, Ben E. King that I knew of. But I have no doubt the STAGALEE had a whole bunch of friends that I didn't know about 😊
Anyhow, I really can't write anymore about him right now. I am in tears….