Smokey Robinson 2023 TINY DESK CONCERT
Smokey Robinson's music has had a big influence on my life. The songs he has written are something that I have analyzed to death, over and over again, every which way from Sunday. Just ask anyone who knows me….lol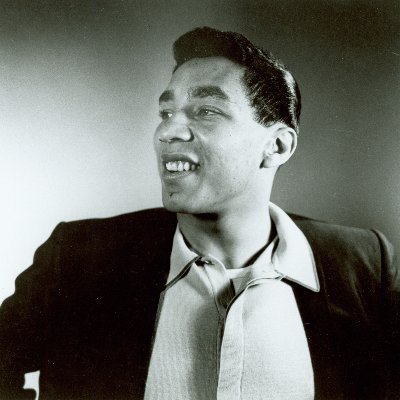 Editor's Note – This is an unusual web page about the music/legacy of Smokey Robinson. That is no accident. That is by design! (Bob Davis)
Smokey Robinson: TINY DESK CONCERT
INTRO: Legend is a word thrown around far too often. But if there was ever an artist the word "legend" applies to, it would be Smokey Robinson. The iconic songwriter, producer and vocalist was not only a key architect of the Motown sound, but also R&B and soul music as a whole. His uncanny ability to craft tender and catchy romantic tunes has served as a model for songwriters that followed in the decades since he began his career. 1981's "Being With You" opens the Tiny Desk to immediately alert us that, at 83 years young, his sweet and sensual falsetto is present and ready to dazzle. From there, he casually introduces one of his numerous hits with The Miracles, "The Tears Of A Clown," as "one I wrote with Stevie Wonder" to the audience's delight. Robinson's pen game is still strong as he presents two tracks from his new album, Gasms. His romantic lyricism is on display in "Beside You," and the sax solo from Brandon Wright in "If We Don't Have Each Other" is a particular standout in this performance. And when he closed with "Cruisin'," the audience was more than happy to lovingly participate in "cruising together." Take a listen and see what cha think about 83 year old Smokey Robinson in concert.
SET LIST/MUSCIANS: "Being With You" "The Tears Of A Clown" "If We Don't Have Each Other" "Beside You" "Quiet Storm" "Cruisin'" MUSICIANS Smokey Robinson: vocals Lindsay Walker: vocals Karrie Benoit-Morales: vocals Brandon Wright: saxophone, flute S'von: keys Gary Foote: bass Tony Lewis: drums Robert "Boogie" Bowles: guitar Demetrios Pappas: keys, musical direction Sally Gorski: violin Tiffany Ibáñez-Weiss: violin Lakshmi James: viola Camille Johnson: cello
Analysis: Going to the Outer Limits with Smokey Robinson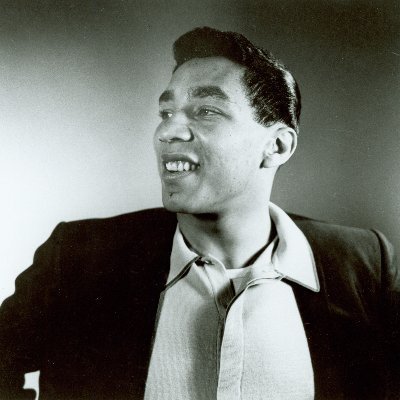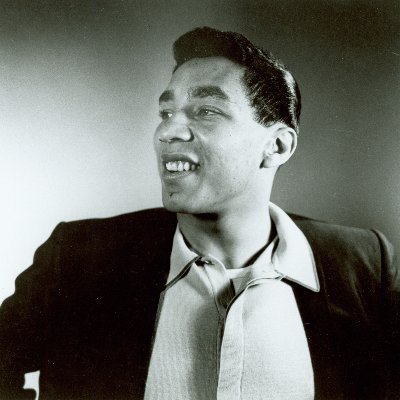 Please bear with me…
I ask your forgiveness, but I'm just trying to work out a few ideas to help me get to where I need to go, because I have a very specific task that I have to accomplish, that involves me laying out a few ideas and placing a context around things…
(Although it might not appear to be so, I am actually trying to get to a very specific thing, it's not just "random conversation about Smokey Robinson")
I've been actually trying to work this entire thing out in my mind for many years and you can see some of my earlier attempts when the site first began on the following web pages, which you may remember from our old site: (Note the links no longer work)
http://www.soul-patrol.com/soul/nt_smokey.htm
http://www.soul-patrol.com/soul/smokey1.htm
http://www.soul-patrol.com/soul/baby.htm
Those three web pages are actually incomplete and left incomplete on purpose. In fact, right now you can't access them. Those 3 pages are very "raw" and they are the result of a "stream of consciousness" which occurred at around 3am one night, with the 3 disc Smokey Robinson and the Miracles "Anthology" blasting in my headphones, back in 1998 when I first decided to actually put something about the Miracles on the web….lol
Since that time I have pretty much left Smokey Robinson alone, in terms of doing anything beyond something superficial.
And now I return to one of my very favorite topics…
Smokey Robinson is truly a unique artist in my eyes. I first became a fan of his music when I was about 10 years old (1967). As I have stated many times, the foundation of the Soul-Patrol website is built upon the music & ideas of three artists:
Miles Davis
Jimi Hendrix
Smokey Robinson & the Miracles
Those three are not arbitrary. There is a specific reason for each of the three.
Smokey Robinson's music has had a big influence on my life. The songs he has written are something that I have analyzed to death, over and over again, every which way from Sunday. Just ask anyone who knows me….lol
And because he is BOTH the "singer" and the "songwriter", the songs are executed EXACTLY as he wants them to be. The songs themselves are majestic 3 minute parables. But that's only part of the story.
And understanding the rest of the story means that I had to seek out both the "horizontal" as well as the "vertical".
Like most artists, Smokey Robinson's music is usually presented as a "vertical thing".
a song
an album
an isolated performance
a chart position
etc.
Usually viewed as a singular thing in a vacuum, out of context and therefore outside of the realm of true focus & clarity. Therefore the true value of his artistic contribution is totally misunderstood, even by people who think he is a great artist.
Even Bob Dylan's famous quote about Smokey is insufficient. Don't simply think of Smokey as a mere "poet". Think of him as a writer/storyteller on the same level as someone like James Joyce. (Remember how surprised you were the first time you read "Ulysses" and found that when you reached the end of the book, that you were right back at the beginning?)
You see it's the music of Smokey Robinson that taught me to look at things in life in a "horizontal fashion" in addition to looking at life in a "vertical fashion".
That's because all of his songs are connected to each other, not only across albums, but even across decades. There are also no clear answers in his songs. Life is a complex thing. The questions are easy. The answers are elusive.
In short if you take a close look at the songs of Smokey Robinson, he is actually telling a huge story (a novel if you will) about not only love, but life itself.
He's laying out the "rules of engagement for life", via the vignettes that comprise the individual songs. Taken individually there are many great songs by Smokey Robinson that we have heard presented to us. However we have never actually seen the complete story laid out for us. In other words, the songs of Smokey Robinson actually provide a complete tapestry.
But that complete & complex story is there.
Here is a small example…
Starting with "Bad Girl" ("She wasn't a BAD girl at first….so GOOD at the start now we must part …oh yes she's BAD….bad girl cuz she's BREAKING MY HEART…)in 1957. Threading it's way thru "You Really Got a Hold On Me" (I don't like you, but I love you") & "Shop Around" ("Before you ask some girl for her hand you betta shop around for as long as you can") in the early 60's. To the late 60's with "The Love I Saw In You was Just a Mirage" ("The promise of LOVE was written on your face. You led me on with UNTRUE kisses. ..You held me CAPTIVE with your FALSE embrace. ….Quicker than I could bat an eye you were tellin me GOODBYE…"). Right to "Quiet Storm".
All of these songs are connected "horizontally", and in my opinion when taken together Smokey is saying something that is quite dark & sinister about the way some females sometimes behave!!!
I have no idea if he is talking about the same woman or multiple women thru this entire sequence? I have no idea if he is talking about his own relationships or those of other people he knows?
We never really find out, because in the songs he never really tells us what his own involvement may or may not be. In the end, that part of it isn't really important, because if it were, then he would have told us.
What is important is his horizontal thought process.
He is delivering a consistent message [even if you disagree with him] that spans decades and he did it within the context of a music industry that only places importance on "vertical thinking" (ex: a single hit record). It's actually easy to see when you "connect the dots" between the songs.
This is only an example of one of these "horizontal threads" that connect the seemingly unconnected songs of Smokey Robinson together. There are in fact many more. Most are not as "dark & sinister" as the "Bad Girl" thread, but they are there.
And on a personal level once I understood this thought process, it changed my life forever…
There is a kind of genius at work here that is comparable to the 1950 – 1951 CCNY Basketball team, which to this day is STILL the ONLY college basketball team to ever win BOTH the NIT & NCAA Championship in the same season. Not only did they will all of their games in BOTH tournaments, but they also covered the "point spread" because every single player had taken a "dive" with gamblers. And like the 1950 – 1951 CCNY Basketball team, the totality of Smokey Robinson's accomplishment on BOTH the "horizontal & vertical tip" is actually difficult to comprehend anyone else duplicating!!!
Once I came to that realization about what Smokey was actually doing, not only did I begin to understand the magnificence of it all, but I also learned that it was important to "connect the dots" together across multiple ideas/concepts in order to gain understanding of people and situations.
And to this day it remains exactly how I think about the world, as a huge and complex matrix of ideas, people, places, events, etc.
In other words, the shortest distance between two points is rarely a "straight line". Instead it's really a "complex matrix (or web)" of interconnected "things" that on the surface seem to be disconnected.
People have asked me why I have never interviewed Smokey Robinson, given the overall importance of his music to the development of the Soul-Patrol.com website. Cuz this topic is what I would want to talk about with him and to discuss it with him in excruciating detail. And I'm afraid that he wouldn't give me enough time to answer my questions….lol
Maybe when he left the Miracles, he thought that he had completed the entire story?
Maybe he came back as a solo artist because, he realized that he had more to tell.
Maybe the reason why his albums have been so inconsistent for the past 20 years or so, is because he doesn't know how to complete the entire story?
Maybe he will tie it all together for us at some point?
Maybe he won't?
etc.
And of course I would want to write it all down. All of the questions, all of the answers.
Cuz nobody has ever written down the "the horizontal view" on Smokey. Only the vertical. Perhaps in the end, the "the horizontal view" on Smokey, isn't supposed to be written about. Perhaps it is something that is only learned via the discovery process?
These songs are all very personal to me, because more than anything else, they have given me a framework for thinking. And that is something that you can never thank a person enough for!
Just like the old TV show called the "Outer Limits" said…
"Do not adjust the vertical"
"Do not adjust the horizontal"
"We are in control…"
–Bob Davis
"Smokey Robinson and the Miracles 360 Degrees of Love" (An Early Exploration of this Theory)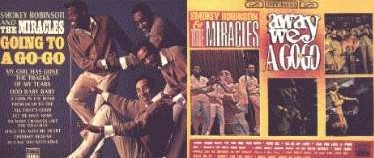 A few years back, I attempted to explore this idea, not with a review or other written document, but used the idea of an internet radio broadcast featuring the then newly released Double CD of the classic Miracles LP's: "Going To a Go Go" and "Away We a Go Go." These two albums have been paired up before on 8-track (LOL) so they were a natural for this type of CD treatment.
For my radio broadcast, I created a "script" to reflect the four "horizontal" categories that the individual songs that I felt naturally fall into. So instead of having two albums, I broke down the songs into 4 different "concept albums," (somewhat in alignment with the seasons of the year) even though the idea of a concept album did not yet exist. My feeling is that these are the categories that Smokey thinks these songs belong in. In other word, his horizontal concept/categories can span timeframes and span across multiple albums. Anyhow, what follows is the "script" I used to create the playlist for the internet radio broadcast. You tell me is these horizontal categories make sense to you?
"Smokey Robinson and the Miracles 360 degrees of love"
"Smokey Robinson and the Miracles 360 Degrees of Love"
• IN PURSUIT….(spring)
• HAPPY RELATIONSHIPS…(summer)
• COMPLEX RELATIONSHIPS…(fall)
• LOSING LOVE….(winter)
INTRODUCTION

Dig those African rhythms and know that Smokey was FUNKIER than hell, however this ain't hardly a funk show. Hello this is nightrain and on tonight's broadcast we are going to play a combination of old music and new music, and we are going to depart from the usual status quo and try something a little different…
Thanks to the good people at Universal Music, we are going to give you a very special presentation of the recently released CD reissue of GOING TO A GO-GO/AWAY WE GO-GO.
These two have been paired together before on many different kinds of media, so what's the point of doing it again?
Well……CUZ THERE ARE 3 BRAND NEW SONGS ON THIS MUG THAT HAVE NEVER BEEN HEARD BEFORE….
Back in the day there were no such thing as "concept albums". Albums didn't really have "themes" and were simply presented as an unrelated collection of tracks. However as ALL true Smokey Robinson and the Miracles fans know, there are indeed "themes that run thru Smokey's music. Problem is that they are never presented that way, so it's not always clear to the uninitiated.
In addition to playing the choice cuts and the previously unheard gems from the vaults of Motown which are included on the GOING TO A GO-GO/AWAY WE GO-GO, CD reissue, we are going to present the material as a 4 part concept album…that I'll call "Smokey Robinson and the Miracles 360 degrees of love"
• IN PURSUIT….
• HAPPY RELATIONSHIPS…
• COMPLEX RELATIONSHIPS…
• LOSING LOVE….
IN PURSUIT….

On this "album", Smokey is in full pursuit of the object of his desire and lets her (and us) know that he will say damn near anything to "capture his game". This is the "ULTIMATE MACK" in action.
Here Smokey is at his best lying, begging, doing whatever he has to say or do in order to get "HER". Brothas know what the damn deal is and I have personally used many of these lines myself, so younger broths take notes, these badd boys actually work!
Take a listen to the following songs from….
IN PURSUIT… from Smokey Robinson and the Miracles
In Case You Need Love: 2:36
Choosey Beggar: 2:32
(ComeRoundHere) I'm The One You Need: 2:29
Oh Be My Love: 2:51
23 Swept For You Baby: 2:56
13 min
HAPPY RELATIONSHIPS…

Smokey is (apparently) happy, secure and doesn't mind letting "HER" know. Presumably he is talking about Claudette., but who knows. Don't let that pretty face fool you, Smokey may just be giving us young brothas some instructions on how to run the ULTIMATE GAME?
Take a listen to the following songs from…. HAPPY RELATIONSHIPS from Smokey Robinson and the Miracles
Since You Won My Heart 2:16
From Head To Toe: 2:24
All That's Good: 3:12
It's Fantastic *** 2:35
10 min
COMPLEX RELATIONSHIPS…

Actually in my opinion, if this set of songs were to modernized, say by someone like D'Angelo or Maxwell, these songs could be regarded as being quite freaky. Smokey Robinson's songs are often thought to be simplistic, however he is really dealing with some of the complex issues that occur in relationships. I could get a whole lot deeper into this, but I'll stop for now
In Case You Need Love, Choosey Beggar, Come Round Here, Oh Be My Love, Swept For You Baby, Since You Won My Heart, From Head To Toe, All That's Good, It's Fantastic, Tracks Of My Tears, Ooo Baby Baby, Save Me, Walk On By, Goin Out Of My Head
Take a listen to the following songs from…. COMPLEX RELATIONSHIPS from Smokey Robinson and the Miracles
Tracks Of My Tears: 2:54
Ooo Baby Baby: 2:44
Save Me: 2:22
Walk On By: 2:46
Goin Out Of My Head ***: 2:27
14 min
LOSING LOVE….

As slik as Smokey is in his pursuit of the oject of his desire, he's just as slick when it comes to ending the relationship and always leaves us wondering if indeed the relationship has ended or perhaps his words have caused her to come back and start the cycle all over again.
Now here is where the real treat for all of you Smokey Robinson and the Miracles fans comes it…
What is perhaps the ultimate Smokey Robinson jam, FORK IN THE ROAD studio and LIVE versions back to back following "My Girl Has Gone".
Fork in the road is so complex that we aren't really even sure if Smokey is either giving advice to someone else or talking about his own situation?
Either way it's surely near the top of all of his masterpices and now we have a LIVE version of it to end this broadcast.
I'm outta here
Listen to Smokey's words, he's got the solution for whatever your romantic situation might be…
Take a listen to the following songs from…. LOSING LOVE from by Smokey Robinson and the Miracles
My Girl Has Gone: 2:49
Fork In The Road: 3:25
A Fork In The Road (live at the Roostertail) ***: 4:48
11 min
NOTE: This page is dedicated to my friend, the late Michael Burt, with whom I used to have these kinds of conversations about the music of Smokey Robinson/Miracles and who is no longer around for me to talk to 🙁