Soul/R&B Slow Jam Music: Chi-Lites, Ali Woodson, Stylistics, Delphonics, Delfonics, New Birth, Mandrill, Billy Stewart, Intruders, Eban Brown, Bloodstone, Five Stairsteps, Betty Wright, Moments, BLACK IVORY, Blue Magic, Linda Jones, Whatnots, Escorts, slow jams, blue lights, Soul Generation, TAMMI TERRELL, Enchantment, Ray, Goodman and Brown, Natural High, Dramatics, You're Still A Young Man, Hypnotized, I'll Be Holding On, Natural High, We Go A Long Way Back, I Love You For All Seasons, Minnie,Riperton
Concert Review: Stylistics, Chi-Lites, Delfonics, Emotions, Manhattans, Blue Magic @ Liacouras Center in Philly
Chi-Lites and Blue Magic
The artists, the music and the environment represented by this concert, is that of the early 1970's. It was a timeframe when Black Americans were focusing their energies on uplifting each other. Was that timeframe perfect? (no it wasn't). However there was a sense that we were getting ourselves together as a people, that we would indeed "overcome" and that all things were possible.

– I think that they should stop having these type of shows at the Liacouras Center. For those of you who don't know, the Liacouras Center is the arena where Temple University plays it's basketball games. The acoustics are horrible and every show I have ever attended there has had horrible sound.
– Hung out with the Chi-Lites family. Marshall is of course the ringmaster of this constantly on the move aggregation of singers, musicians, family members, etc of what I can best describe as "organized confusion". It's always a pleasure for me to hang out with them and over the years, they have made me a part of the family. Unlike most of the artists, their live show always changes yet is always consistently good. They always sing the biggest hits from their catalog , but they always change up the hits that were "second tier" (usually the ones that were hits on the R&B Charts but weren't pop smashes), plus something current. Therefore with the Chi-Lites you are always getting a fresh show even if you have seen them multiple times. Look for Marshall & company at the 2007 Soul-Patrol Convention this May in Philadelphia.
– The Stylistics performance is always the exact opposite of the Chi-Lites. It's always exactly the same, it's song after song of pure magic and sounds like you are listening to the "Stylistics Greatest Hits Album", with a set of headphones on. Eban Brown sounds EXACTLY like Russell Tompkins jr. and always mesmerizes the audience.
– Delfonics, Blue Magic, Manhattans are always "problematic" for me. Because there are really "multiple versions" of these groups and because in this case the "other versions" (Delfonics – Will Hart, Blue Magic – Ted Mills & Manhattans – Blue Lovett/Gerald Alston) sound so much better and more like the original records that we all remember. Mind you none of these "multiple aggregations" are fake. They all have a legitimate stake in the legacy of the original artist and I think it's great that they are all getting work. The crowd always walks away happy and I suppose in the end that's really all that matters. I always walk away scratching my head with these 3…
– The Emotions are a group that doesn't seem to make it to the East Coast very often. The last time I saw them was at the 2001 R&B Foundation awards. They ran thru their set of hits from the STAX& EWF periods and added a great deal of extra flava to the proceedings. Check out our coverage of the Emotions from 2001 including the audio interview I did with them at the following link: http://www.soul-patrol.com/randbfoundation/emotions.htm
– Talked with our friend Eban Brown of the Stylistics at length. He gave me a copy of his new CD and he also told me that he was looking forward to coming to the 2007 Soul-Patrol Convention in Philadelphia. For those of you on the west coast, stay tuned for some upcoming news about Eban Brown…
Eban Brown (of the Stylistics)

– Talked with our friend Laverne Washington of the R&B Foundation. Gotta give it up for Laverne, she really is one of our biggest supporters.
– Talked with our friend Ashley Scott from the Del East & PhilashEntGroup about the Three Degrees (his aunt is one of the members) and other local Philly music scene stuff.
– As usual the were an assorted cast of characters back stage. Everyone from the management/bands/staff/families of the artists to hardcore fans to local Philly music scene fixtures to just plain old knuckleheads all serve to make these type of shows really "extended family affairs".
And the same is true of the crowd, because despite any reservations that I might have as far as the compositions of some of the groups, I learned long ago that makes little difference to the crowd. Shows like this are 100 percent about nostalgia and that is why people come. It's all about "re-connecting". Not only are they coming to see and hear music performed live that they may not have heard in 30 years and reconnecting with that, it's also about re-connecting with a part of Black American culture that is dying a slow and painful death. When people complain about "hip hop culture" the biggest complaint isn't about the music, is that folks don't like the way that Black people treat each other within that culture.
During Black History Month "re-connecting" is an important activity, because IMHO, the more we can "re-connect", the possibility exists that we can take that energy and direct it towards trying to prevent the culture itself from dying the other 12 months of the year.
So I was glad to be able to attend this concert, although I have seen these artists sing these songs many times before. I think that the other 3,500 people who came were also glad they came they were (as I was), happy and prideful to be a part of such a wonderful culture. To have experienced it first hand and to still be able to experience it 30 years later.
In 2007 that feeling of optimism no longer exists and Black Americans treat each other horribly, with no improvement in sight. As Rickey Vincent said, it really is all about "the music, the people and the one".
However we are also saddened because we know that unless we become more proactive, that culture is going to die.
Some of us have given up.
IMHO we shouldn't.
Because if we simply allow this culture to die it means that our children are going to suffer…
I think that folks need to go out and support these concerts whenever and wherever you can. Better yet, bring some younger folks with you so they can see first hand just what we are about to lose.
Because the reality is that the that the ONLY way that this culture is going to continue, is if more YOUNGER people become involved in it….
Bob Davis:
earthjuice@prodigy.net
BLACK CULTURE: Art of the Slow Jam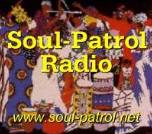 During the 1970's an important part of the "repertoire" of the "funkateer" was the ability to "slo jam"!! This was true of both the male and female of the species. Back in my neighborhood we called this particular dance the GRIND and that's just what it was.
The whole idea was to be as interlocked with each other as tightly as possible, yet move your hips as much as possible, while keeping your feet stationary. Therefore the name GRIND. Once you developed a reputation as being a "strong grinder" (ex. if you had the ability to "take someone down to the floor"), opportunities both on and off the dance floor became limitless…..:) Of course if you were to develop a reputation as a "weak grinder" you would get to "hold up the wall"…..:) The ability to do this was an absolute requirement because of the 3:2 rotation" (3 fast records were played followed by 2 slow records & then 3 fast ones again). Therefore a real "funkateer" had to not only have the ability to get "funked up" to James Brown, Ohio Players, Blackbyrds, P-Funk, etc but also to…..Delphonics, Moments, Black Ivory, Bloodstone, Blue Magic, Stylistics, etc. (check Soul-Patrol Slow Jam page for more info on these groups
It could be extremely dangerous to your health to be seen "dancing with the wrong girl". That has happened to me more than once, and when it has happened on "foreign soil"…..the end result has been for me to test my running abilities!!! Some of this was also regional as well. Our Caribbean cousins called it "Rub a Dub style". New York City has its famous "two step". For example, Philly also had plenty of women who really knew how to GRIND ("one step style")!! They were almost a good as the women from NYC. However Women from Pittsburgh might just as well been "standing still"!! From what I have seen on Soul Train and other TV shows, people in California didn't GRIND at all, in fact when Slow Jams are played on Soul Train, the people appear to be "fast dancing" (with little or no contact at all….lol)
Is there really a "art" to it? What about those "strategies" for men? Are there "strategies" for women? Is it different in different cities ? Are there any the social ramifications of the "slow jam"? Is it a different thing for Blacks vs. Whites? What are some of your favorite slow jams? Share with us your thoughts on this topic.
Bob Davis:
earthjuice@prodigy.net
CONCERT REVIEW: Adventures In Paradise (Chi-Lites, Ray, Goodman & Brown, Ali Woodson, Manhattans, Ted Mills, Peaches & Herb, Legendary Escorts & Intruders?)
(Soul-Patrol's Selah & Sally w/The Legendary Escorts)
The # 1 Train goes local under the West Side of Manhattan. It comes out at 125th Street, offering a panoramic view of West Harlem and the Jersey Palisades, then goes back underground, coming out at 207th Street and 10th Avenue, in the Inwood section of Upper Manhattan. Fellow Soul Patroller Sally (from the Alley) was visiting from the Coast and, as usual, when she comes to The Apple, I was her tour guide. I wanted her to catch the view of Harlem as the EL comes up at 125. Unfortunately we wound up standing the whole time, which was bad on her tootsies. We caught the Bx 12 bus and went over the Harlem River, via the University Heights Bridge into the Bronx. The sight of the river while riding over this bridge, though brief, is very idyllic. For best effect one should walk over.
We went to dinner at Seafood Factory, on the site of the old Jimmy's Bronx Cafe, at Cedar Avenue and Fordham Rd, where we were joined by Bronxite Baron Keels, his companion Diann, and the estimable Bob Davis (elegant place but the food was over cooked.) After dinner, Bob drove Sally and I up the hill to The Loews Paradise Theatre on Grand Concourse between 188th Street and Fordham. We then attended an old fashioned Soul Revue, on Fri, May 26, in of all places, the Bronx
The Loew's Paradise Theatre, recently refurbished to great fan fare, is situated in the middle of the block on the west side of Grand Concourse. The line of ticket holders ran all the way around 188th Street. I would estimate that the line was at least 200 yards long. Sally and I waited on line. Bob used his press credentials to get in through the stage door. We didn't have to wait long however, as the line moved fairly quickly. We had seats in the middle of the orchestra. However, there wasn't a bad seat in the house. My understanding is that The Loew's Paradise was a grand house back in the day that had fallen upon the disrepair that plagued most of the great movie houses in NYC during the '60's', '70's' and '80's'. As I said, the theatre has been recently refurbished, and I believe was recently granted landmark status. Around the theatre were statues of various Roman soldiers, gods and goddesses in rococo relief, highlighted with alternating colored lights. All of this against a ceiling that was painted a night time sky blue. I also understand that this "Blue Sky" was a popular feature back in the day. In the lobby people were selling various things to eat, and souvenirs to buy, and in the center of the lobby the former candy concession was a thriving cash bar. This place easily rivals the Apollo. It is 3x's as big, and is close enough to present real competition.
But enough talk about the physical plant. Let's talk about the performers…..The first group to perform were Reginald Haynes, Billy Martin and La Grant Harris; The Legendary Escorts, (all the groups were called "legendary" that night.) who looked resplendent in their red sequined dinner jackets. They, like some other groups, performed to tracks. The sound people at Paradise were on their game, however, and you didn't miss the presence of a live band. The highlight of their too short set was their rendition of "Ooh Baby Baby", which gave The Miracles' version a serious run for their money. After their performance, I spent a bit of time watching the rest of the show in the company of Billy Martin and La Grant Harris. Let me tell you, these gentlemen are not only fine singers, they are also fans.
The next group to perform were The Intruders. They are three young men and one older one, none of them the original singers. They sounded good. Did most of the hits; "Cowboys To Girls", "Love Is Just Like A Baseball Game", "I Wanna Know Your Name", and my favorite Intruder's joint, "I'll Always Love My Mama", The live band was top notch. They were energetic. The moves were flawless. They were fun, even comedic to watch. However, the lead singer, a man who calls himself "Little Johnny Brown", was just not "Little Sonny Brown", the original lead singer who died some time ago (maybe they're brothers?). "Little Sonny" always sang with this off-key plaintiveness that made him seem kind of vulnerable. Men identified with "Little Sonny." Women loved him. "Little Johnny", frankly sings too "perfect". It's like when Phillipe Wynne left The Spinners. John Edwards, Phillipes' replacement is a fine singer, and "Working My Way Back To You" is a good song, but for me it doesn't have the impact of Wynne led songs like, "A Mighty Love", "One of A Time Love Affair", "Rubberband Man" or "It Takes A Fool". I realize that this may be unfair to the current edition of The Intruders, but that's the way I feel about it. I'm sure a lot of folks agree with me.
The next act was "Peaches and Herb". This must be the 14th or 15th edition of "Peaches". Same ole "Herb". Like The Escorts they performed to tracks. Like The Intruders, they did all the hits; "United", "Reunited", "Let's Fall In Love", "Close Your Eyes", "For Your Love", "Love Is Strange", and the disco hit "Shake Your Groove Thang". They both looked good. Both were in excellent voice. They moved well. The problem is that "Herb" looks like a well-trimmed "60", while the current "Peaches" looks like a bodilicious "25". There is no ignoring "The Grandpa Factor" here. When during one number, Herb swung Peaches in a close embrace and kissed her passionately on the lips, Sally exclaimed an audible, "ilk!!!". "Herb" needs to let this "Peaches" go on to better things and get another "Peaches" that is at least over the age of "40". The Peaches and Herb Act has always been based upon love songs, and the illusion that the two performers are in a relationship, even if we know it ain't true. Herb looks like he's robbing the cradle.
The next act was a complete and more than pleasant surprise for me. After Dennis Edwards left The Temptations, I really didn't follow them that much. So subsequent Temps such as Richard Street, Damon Harris and the performer that I will talk about now, Ollie Woodson, are not as familiar to me as The Classic Temptations; Paul Williams, Otis Williams, Melvin Franklin, Eddie Kendricks, David Ruffin, and David's replacement the aforementioned Dennis.
Like many young Black American boys I idolized those Temptations. I knew their names and their Smokey Robinson written songs by heart. As a young bass player I spent hours practicing James Jamersons' bass lines. But the one that really sent me was David Ruffin. I used to tie one of my mothers' silk scarves around my head, pretend it was a process, grab a broomstick, jump on my sisters' bed in front of the full length mirror in her bedroom (we lived in kind of a railroad flat), and pretend I was David singing, "Ain't Too Proud Too Beg", ("or Jackie Wilson singing "Baby Workout"). I thought David Ruffin was the coolest guy in the world. When David left the group, I was traumatized. Although I got used to and enjoyed the Dennis Edwards era, after he and Eddie Kendricks left the group, it all became a bit much. So although I know that I saw Ollie perform with what I call "The Post-Temps", my "Classic Temps" bias never gave him much of a chance.
Well, Ollie Woodson is all that!!!! He also used tracks, and it didn't matter. He attacks the audience aggressively as if to say, "Ready or not, here I come!!!". The man sings with balls. His vocals soar like hurricane wind forces. During his performance I turned to Sally and said, "Tell Bob, I said Ollie Woodson is one Sangin (shut your mouth)" For some reason though, the only song that I can remember is, "Treat Her Like A Lady." Right after his performance came intermission and I figured I had seen the highlight of the evening. I couldn't imagine anyone topping Ollie's performance. There is a saying, "You don't know, what you don't know." I didn't know how wrong I was.
At Intermission, Bob whisked Sally and I up and took us backstage. There, Bob introduced us to The Escorts and we posed for pictures. Actually, it was my 2nd introduction. I originally met them in the bathroom at the 2nd Soul Patrol Convention in Jersey. Billy Martin remembered me and by this time we were old friends. Bob also introduced us to Ted Mills (formerly of Blue Magic, now a solo act), Gerald Alston of The Manhattans, and later, Marshall Thompson of The Chi-Lites. All of the performers we met were gracious, humble, quite charming and generous with their time. Sally was content to hang backstage and be a groupie, but I wasn't having it. I wanted to see the show at a good vantage point. So I left her back there with Bob and went out front with Billy Martin and La Grant Harris to watch the show. Previously, I told you that I thought Ollie Woodson was the highlight of the show. What happened next put those assumptions to rest.
The Manhattans came out smoking and loaded for bear. Their stagecraft was impeccable. Their choreography was crisp, tight and was the best of the evening. It reminded me of the work that the legendary Cholly Atkins did with the Motown groups. Gerald Alston, Blue Lovett, Troy May and David Tyson were resplendent in their tasteful, color-coordinated outfits. Their harmony was close and powerful. They even had elements of comedy in their act. Their repertoire; "There's No Me Without You", "Kiss And Say Goodbye", "We Never Danced To A Love Song", and in particular "Shining Star", were not just songs, they were anthems, with the crowd singing along, their arms waving back and forth in the air. My only disappointment is that they didn't sing my favorite Manhattans song, "Can I". The basso profundo tones of Blue Lovett, the Elder Statesman and original member of the group, has only grown deeper through the years. He moves with a quiet dignity. He hasn't lost a step. The star of the evening, however, was Gerald Alston. His individual lead performance on all the above stated tunes blew away everyone that came before and after. His solo of Sam Cooke's , "A Change Has Got To Come" was a tour de force. This man just stood flatfooted on the stage and blew. To top it off, The Manhattans did a hilarious version of the old James Brown cape routine where The Manhattans would leave and Gerald would come running back, refusing to stop singing. You really got the feeling that the man just lives to perform. The Mighty Manhattans gave an awesome, awesome performance. They took my breath away. All I could do was look at Billy and say "Whew". Billy said that I hadn't seen nothing yet. "Ted Mills is in The Zone. He's going to knock you out. He's doing the finest singing of his career."
I wasn't knocked out. I'm not saying that Ted Mills wasn't good. He was. He was backed up by a band and three background singers. The band was tight, so were the singers, but I experienced a stiffness in Mills,' performance. He sang all the hits; "Sideshow", "Life is a Three-Ring Circus", and "What's Come Over Me." The audience seemed to be mesmerized by him. But I found his performance a bit disconcerting, ethereal, surreal. It felt like the music in The Godfather, before you discover that the horse's head has been cut off, or music in a horror movie that's played right before you know something bad is going to happen. I will say that he displayed excellent stagecraft. I guess I'm not a fan.
The next group was Ray, Goodman and Brown (RGB), also known as "The Moments", who consisted of Harry Ray, Al Goodman and Billy Brown. In 1982, Harry Ray left the group, briefly, to pursue a solo career. He was replaced by Kevin Owens. Shortly after, even though Harry Ray rejoined the group, they retained Kevin. For a while they operated as a 4-man group until Kevin departed to join Luther Vandross as a background singer in 1986. Upon the untimely death of Harry Ray in 1992, Kevin Owens was reinstated in the group. RGB does not suffer from the same syndrome as The Intruders or The Spinners. Kevin Owens fits well within RGB's smooth, sexy style of music. Ray, Goodman and Brown comes across as they always have – classy, urbane and debonair. RGB sang the following hits; "Girls", "Sexy Mama", "Love On A Two-Way Street", "Not On The Outside" and "Special Lady". They are a class act and the women especially love them.
Some of the legends….
L-R: Blue Lovett (Manhattans), Billy Brown (Ray, Goodman and Brown), Vaughn Harper (Mr. Quiet Storm) and Marshall Thompson (Chi-Lites).
Some more of the legends….
L-R: Reggie Haines (Escorts), Ted Mills, LaGrant Harris (Escorts) and Herb (Peaches and Herb).
The final group of the evening was The Chi-Lites. The only complaint that I have about The Chi-Lites, consisting of Marshall Thompson, Robert "Squirrel" Lester and Frank Reed, is that their set seemed rushed. They sang; "The Coldest Days Of My Life", "A Letter To Myself", "I Never Had It So Good (And Felt So Bad)", "Have You Seen Her", "Hot On A Thing (Called Love)", and my favorite, "Oh Girl" (I love that solo that Marshall takes on the melodica.) They were great. I just wanted more of them, and more of the nuance I that they are famous for. To be fair about it, it was not their fault. They were last group of a lot of groups in a long night of performances. The show started at 8 PM and ended around Midnight. Eight groups packed into a 4 hr show. My guess is that the promoters presented them with last minute time restraints and The Chi-Lites had no choice but to comply. I have seen The Chi-Lites perform before and they have never failed to give a satisfying performance. Still, all that being said, with Tara Thompson singing background, the group was in great voice. Their costumes were actually subdued from that wild colored Chicago zoot suit style that they are famous for, and were a tasteful, color-coordinated blue pastel. Their choreography was excellent. The band was great. The harmony was tight. There just wasn't enough time for the Chi-Lites to provide the impact I know they are capable of providing.
And so ends my review. I'd like to emphasize that this was not an Oldies Show. It was a concert of so-called Old School Performers doing their repertoire in a contemporary context. They were not doing "throw-backs", nor was it strictly "a blast from the past." They were demonstrating where they are at in this time and space. Frankly, these performers exemplify what "bringing it to the stage" really means. A lot of the "New Jack" performers could learn a great deal from them about how it really is supposed to be done. All in all, it was a superlative evening of top-notch entertainment in The Bronx. The promoters of this event are to be commended for the fine job they did in producing this concert.
If I have any complaints, it goes to theatre management. I paid $15.00 for a shot of Jack Daniels, $6.00 for an itty-bitty bottle of water. Highway robbery and a crying shame. The lines were long and the service wasn't all that great. You shouldn't have to pay more for a drink than what they would charge in a bar outside. Much more of that and word will get around. You'll be having folks sneaking in BYOB. Another complaint is that, this is a big theatre. Management should provide ushers with flashlights to assist patrons in finding their seats.
Also to be commended are the patrons themselves. I attended an event in "The Boogie Down", with a primarily Black crowd. The people attending, mostly in their 30's, 40's and 50's, were dressed to the nines and at their best behavior. There were no incidents. My fellow patrons behaved with suave sophistication. I was proud to be among them. I shudder to think about the type of incidents that might have occurred with a less mature crowd. I would not hesitate to attend another event at that venue in the future.
Selah Eric Spruiell
CLICK THE BANNER & LISTEN TO:
2 HOURS OF BRAND NEW SLOW JAMS

Various Artists – Elson, Melisa Forbes, Rob And Tha Soul Brother, Gwen Mccrae/Latimore , Ty Causey, Jewels, Vocalpoynt, Oktbrwrld, Notations, Candi Staton, Classi Jazzi, Terry Johnson, Soul Generation + Five Stairsteps & Jackson Five, Alison Crocket, Unified Tribe, Barbara Mason, Martha Redbone, Byron Woods, Chi-Lites, Riosoul, Etta James
UPDATE/BIO: The Friends of Distinction
One of the most likeable and vocally cohesive singing groups of the late '60s and early '70s, The Friends of Distinction's music continues to live on. Formed by Harry Elston (performing with the group today), Floyd Butler, Jessica Cleaves, and Barbara Love in 1968 the Friends made some of the most memorable pop/soul music of all time.
Harry Elston was singing with the Hi-Fis in the mid '60s opening the show for the late Ray Charles in tours across the Country. When the Hi-Fis broke up in 1966, members and friends, Marilyn McCoo and Lamont McLemore went on to co-found The 5th Dimension and Elston started The Friends of Distinction. The newly formed Friends of Distinction signed with RCA Records. When the "Motown Sound" dominated the charts, The Friends arrived with a breezy California pop/soul sound. Great harmonies and crossover arrangements backed the strong lead vocals of the group. Combined with top-notch material, the Friends were a breath of fresh air on pop radio in '69 and '70.
Grazin' in the Grass, an Elston remake of the Hugh Masekela instrumental tune, hit the top 5 on both the Pop and Soul charts in 1969. Grazin' was followed on the charts by Going in Circles and Love or Let Me Be Lonely, which was sung by Charlene Gibson.
The Friends were quite prolific from 1969-71, releasing five albums with a sixth in 1973. They also released a number of great singles, including Check It Out and Neil Sadaka's Time Waits For No One. You can find them all in The Best of the Friends of Distinction.
Over the years the Friends' biggest hits were remade by the Gap Band, Luther Vandross, pop artist Paul Davis, and the "That's So Raven" star Raven-Symone.
After a 15-year hiatus, Harry Elston and Floyd Butler, the founding members of the Friends decided to perform again. Tragically Butler died before the group reunion could be realized. After Butler's death, Harry Elston formed the new Friends of Distinction having those same tight harmonies, a great look, and terrific energy. The group, Harry Elston, Geno Henderson, Wendy Smith Bruné, and Berlando Drake, currently tours and continues to entertain audiences 36 years after the world first heard The Friends of Distinction.
CLICK THE BANNER & LISTEN TO:
2 HOURS OF BRAND NEW SLOW JAMS

Various Artists – Elson, Melisa Forbes, Rob And Tha Soul Brother, Gwen Mccrae/Latimore , Ty Causey, Jewels, Vocalpoynt, Oktbrwrld, Notations, Candi Staton, Classi Jazzi, Terry Johnson, Soul Generation + Five Stairsteps & Jackson Five, Alison Crocket, Unified Tribe, Barbara Mason, Martha Redbone, Byron Woods, Chi-Lites, Riosoul, Etta James
LP REVIEW: Smokey Robinson & the Miracles – What Love Has Joined Together
Ok, so what makes this LP so special? Well I figured that I would post a review of it, since it's not available on CD. Hopefully one day it will be? I used to have it on tape till "someone who shall remain nameless" STOLE THE DAMN TAPE FROM ME. So I had to rummage thru the basement and find the LP. Not only that, but I had to fire up the old Technics turntable, which probably was last played several years ago.
I have stated several times here on Soul-Patrol that "Afrodesiac" by the Main Ingredient is my all time favorite "make out" album. "What Love Has Joined Together' is a close second.
It's virtually a "solo LP" by Smokey (the Miracles can barely be heard). It's also got a great cover. And back in those days, album covers carried a great deal of weight with me. On the front you see a color shot of the 4 male Miracles in what is probably a park in the late fall, early winter. For the very first time we do not see the Miracles as a set of "4 dashing young men". None of them have processes anymore. In fact, several of them have receding hairlines and wrinkles on their faces. They look tired. They look worn. In fact, they almost look like they might be saying goodbye to each other?
There is something about that picture that cries out to me. (THIS IS OUR LAST ALBUM)
On the back cover, there is a lovely picture of Claudette Robinson, who is glowing with the look of an angel. The implication is that Smokey is singing these songs to her?
By "make out album", I mean that it's altogether different than just an album of "slow jams". Slow Jams are really meant for dancing (grinding). A "make out album" is meant to be played, as a "precursor to having sex". In other words, it's meant for "foreplay" in the world of the 1970's "playa"…LOL. This was an important concept in a world where there were no CD's and you had to worry about "flipping the album over". That meant that each track on the side had to carry it's own weight and count for something GREAT. (else you might be caught left holding something…lol)
Opps..brb, I gotta turn the LP over, side 1 just finished……Ok..I'm back now!!!
This LP only contains SIX SONGS. Strangely enough only the title track was written by Smokey Robinson.
The other 5 songs on this LP are written by possibly the cream of the crop of 1960's romantic song writers (Stevie Wonder, Marvin Gaye, Brenda Holloway, Burt Bacharach/Hal David, and Lennon/McCartney).
Why did Smokey Robinson do this?
I can only speculate, but my guess is because he wanted to concentrate on his singing? Or perhaps he just liked these particular songs and wanted to sing them? Or perhaps this is really the first of 4 "concept albums" and the other three never got made? In my opinion, it is all three of these. "What Love Has Joined Together", is really the first LP by the Miracles that is actually meant to be listened to as an album and not as simply a collection of unrelated tracks?
There is a serious theme running through the LP of "Smokey as a Mack". In each one of these songs he is trying to "PULL" the female. And that theme is what makes it such a GREAT MAKEOUT ALBUM.
The songs are familiar; we have heard them all a thousand times. However we have NEVER heard Smokey's "spin" on them before. AND HE TEARS THEM UP!!!!!!!!!!!
Personally I would have loved for Smokey to make the other 3 LP's in the "360 degrees of love", but that didn't happen. I suppose that the closest he's ever gotten was "Quiet Storm"?
This "lost" classic LPis meant to be listened to as a package. And ya gotta listen to it with someone that you want to fall in love with you
Bob Davis:
earthjuice@prodigy.net
DECONSTRUCING A MONSTER SLOW JAM: Stevie Wonder – "Hey Love": 1968 – 2006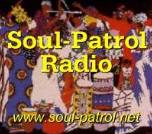 1967 – Stevie Wonder's "Hey Love" b/w "Travelin' Man" was released as Tamla single 54147. Both sides of the single made the charts. "Hey Love" peaked at #9 R&B & #90 Pop and "Travelin' Man" peaked at #31 R&B & #32 Pop.
This MONSTER SLOW JAM, is probably my favorite Stevie Wonder song, and some people are surprised to hear me say that. "Hey Love" represents another side of the ever evolving, ever changing Stevie Wonder. This song harkens back to the DOO WOP music of the 1950's and is simply a piano and drum. Take a listen, Stevie and whoever is singing back up (with all them damn "oooooooo's") is badd!
A few years ago the GREAT Bettye LaVette shared with us some of her unique insight into the history of this song and her role in it's origins…
Clarence Paul whom I fell in love with when I was 17 yeras old. Was a source of much heartache for me. I would bend the ear of my neighbor and close friend Morris Broadnax. Many of the lyrics to "Hey Love" and "Until You Come Back To Me" were written about my love affair with Clarence Paul.And I thought I would record both of them first. I finally got the chance to record "Hey Love" for Atlantic. It was a regional hit for me. In Detroit they think it belonged only to me, and was just stuck into one of Stevie's albums. I'm more noted here at home, for that tune than any other I have ever recorded.
–Bettye LaVette
"Hey love, May I have a word with you?. I'd like to tell you, yeah. Just what I've been going through
My nights are so long. As I watch each hour go by, Hoping and praying. That someday I will, be your guy. Hey love, You're my one true soul desire
Hey love, baby, Can you feel this burning fire"
See now…
You have no idea just how much I'm feelin you on this song Bettye!
No way that you could have known about a skinny (but very good looking…..lol) 8th grader with a wild out of control Afro at a Jr High School dance in the late 1960's waiting for the song HEY LOVE to come on over the ancient PA system in our school cafeteria where the dance was being held. Then for the song to come on and find out that the young lady I had waited all week long to GRIND off of HEY LOVE to was already dancing with someone else. I was too slow and as we all know… (When you're SLOW, ya BLOW…)
"Hey love, there's one thing I find so true. When you are near me, I go through a change or two. Hearing your footsteps, I hurry to catch your eye. And I stand there waiting, yeah. But girl, you just walk on by…"
So instead of quickly recovering and finding someone else to dance with, instead the 8th grader just leans against the wall instead and visualizes the sheer PAIN of a love (teenage lust?) that may never come to fruition, because he won't get to whisper the words of "HEY LOVE" into the ears of the young lady, now dancing with someone else. He stands there alone, listening to the PERFECT SONG playing, watching the PERFECT GIRL dancing………with someone else!
"Say love, With a cold heart you are dealing. Hey love, yeah, It's an awful hurting feeling. Hey love, Don't pass me without some sign. Just look me over, yeah. You might want to to change your mind"
He stands there alone, because he is afraid that if she sees him dancing with another girl that there might not be a second chance with her. He stands there in pain, afraid to move, afraid not to move, paralyzed by his own indecision and fear of knowing that there probably won't even be that second chance….
So here I sit some 30 + years later, listening to "HEY LOVE" as I am typing this and thinking back to that 8th grade dance, the girl I never got to dance with and smiling, wondering if you truly knew what the impact that song has had on me? Of course that wouldn't be possible at all As I listen to it today, it still retains for me the same exact POWER OF EMOTIONS as it did for me 30+ years ago. To some people it may just be a song, just one of many great songs that we could discuss here. But for me it's a special song. It's a song that helps me to remember what I thought that I had forgotten.
The song helps me to remember a time and place that on the surface seems simple and uncomplicated, but in reality was as complex as situations that would also come later in life as well!
And in the end it's what we remember that gives us the ability to create the future!
Bob Davis:
earthjuice@prodigy.net
CLICK THE BANNER & LISTEN TO:
2 HOURS OF BRAND NEW SLOW JAMS

Various Artists – Elson, Melisa Forbes, Rob And Tha Soul Brother, Gwen Mccrae/Latimore , Ty Causey, Jewels, Vocalpoynt, Oktbrwrld, Notations, Candi Staton, Classi Jazzi, Terry Johnson, Soul Generation + Five Stairsteps & Jackson Five, Alison Crocket, Unified Tribe, Barbara Mason, Martha Redbone, Byron Woods, Chi-Lites, Riosoul, Etta James
CONCERT REVIEW: MIGHTY DELLS @ DELL EAST IN PHILLY 8/12/2005…
Well bro, I have to say that the Dells have struck again….and I thank you that you can. You cats put on one helluva show the other night in Philly (at the 'Black Dell…the Dell East).
Your harmonies and routines were superlative! The band (featuring a nine piece horn section) was nothing less than spectacular. The execution of your hits was flawless. I want to shout for the world to hear that you cats STILL GOT IT!!!!
When was the last time anyone heard a group or act of any kind (outside of James Brown) do a 10-minute overture BEFOR you even hit the stage??????? That was worth the price of admission alone. Always Together never sounded better…and neither did Marvin Junior. Even though my man appears severely hobbled by arthritis (knee replacements?) he has lost at least 100lbs.; don't look sick behind it; and sounds like he can/could out sing anything or anybody out here today. Unfortunately his competition ain't that stiff. However listening to Marvin's baritone I'm sooo reminded that there just are no more shouters/growlers/singers who grab the mike and proceed to stomp a hole right daid-in-your-chest like he does. It also reminded me from whence young Theodore of Pendergrass got most of his influence.
You ever get slapped so hard by yo mamma that it stuns you more than it hurts,yet your eyes well up anyway? That's the way I felt the whole night listening to you guys. I screamed like a white woman when ya'll hit Stay In My Corner. DAAAAYYYUUUMMMM!
The harmonies were tight and Marvins staaaayyyyyyy seemed way longer than on the record. Plus he held a note like that earlier in the set..as if to let us know that when THE TUNE came he was gonna crush that too!
I think that this is all so f—– up! No more of anything like this is even on the horizon. These cats just aint built like this any more. Sam of Sam and Dave, Teddy P, Chuck Jackson, Eddie Levert (and by association or whatever else…his son), Marvin, and oh-so-few-more exist. After they are gone there will be no more. Yeah I know we talked about Loofa's replacement (and that's a cuss in and of itself) but there aint no more like him either. So that leaves Stevie and the above-mentioned cats…. AND THAT"LL BE IT!!!!!
Is this some sort of cruel joke or what? There seems to be like a 20-year gap from when these cats recorded some of their most lasting material and the birth of the likes of Jaheim, Rashaan Patterson, John Legend, Marlon Saunders, Sonny Boy, Kem, Joe and all of the rest. Great singers all but they just don't bring what the veterans brought. Maybe we're looking in all of the wrong places. And the places that we used to look aint training em like they used to (except Rance and Smokey, I guess).
Maybe there should be a soul singer's workshop of some sort to properly train and develop some of these younguns in the true art of sangin/performing/projecting/entertaining everything from huge throngs to small intimate settings instead of this mindless, endless caterwauling that we have gotten so used to hearing and calling SANGING. Seeing these talents and watching all of my boyhood entertainment heroes either pass away or be rendered helpless and penniless by illness and or misfortune breaks my heart.
Thanks again for a top notch show. Also there is one word that I've failed to use in describing the whole Dells experience…and that word is CLASS
Hire A Band (like these cats do…no sequencers and whatnot for them)
Peace
–ELP56
With commentary analysis and perspective on the 50 year career of black music legends Mighty Dells from nightrain and tha Funkoverlord, connecting the dots between the Mighty, Mighty Dells, Chicago Soul, Charles Stephany, EWF, Minnie Riperton, Vee Jay, Chess, Willie Dixon, Robert Townsand and the Rock n' Roll Hall of Fame.
Featuring music from the Dells Anthology (HIP-O Records): Dreams of Contentment, Oh, What a Night, Oh What a Nite, Pain In My Heart, There Is, Stay In My Corner, Sing A Rainbow/Love Is Blue, Love Is So Simple, Always Together, Open Up My Heart, Glory Of Love, Standing Ovation, Heart Is a Home For Love…
Be sure that when you listen, that you share it with your children I have 🙂
INTRODUCING: LOUISE PERRYMAN
Dubbed "the white woman with the black voice", she is impossible to truly categorize. Some will classify her as "Jazz", some "R&B", some "Neo Soul", some "Pop".
However my feeling is that most of you won't care about the category and just dig on the music…This charismatic singer/songwriter with echoes of Laura Nyro, Minnie Riperton and Anita Baker, explodes the stereotype of conventional R&B with her vibrant stage presence and richly textured voice. Louise is of that rare breed of singer/songwriter who actually embraces her audience, inviting them to join her on a journey of the soul.
Click here to listen to a Soul-Patrol.Net Radio WORLD PREMIRE. The LEGENDARY MOMENTS (oops I meant to say Ray, Goodman and Brown) singing their interpretations of some of the BADDEST SLOW JAMS of all time! La la Means I Love You, Break Your Promise, Didn't I Blow Your Mind, Side Show, 3 Ring Circus, Spinning Around, I'm So Proud, Ooo Baby Baby.
FROM THEIR NEW CD: A MOMENT WITH FRIENDS
Click on the links bellow to listen to Soul-Patrol.Net Radio's 'WILL CHILL', 'Night Train' and Harlem natives Mike Boone and Baron Keels, as they bring you some of theBADDEST Slow Jams of ALL TIME!!!!!!!!!!!!

While you are listening, you can read some history and commentary (JUST CLICK ON THE LINKS TO YOUR RIGHT) on some of the GREATEST ARTISTS who ever made teenagers remove the blue light and make the basement COMPLETELY DARK
–Bob Davis