SPN: FUNK, MALIA FRANKLIN (queen of funk) PASSED AWAY 10:25am PST this morning in Los Angeles, George Clinton, Bootsy Collins, SonnyBoy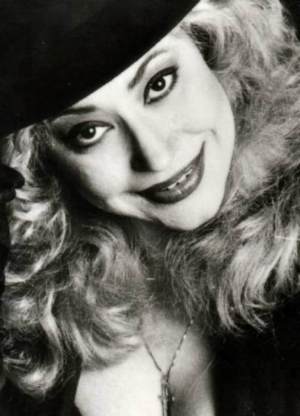 ---
Also posted at: http://www.soul-patrol.com/newsletter/2009/news4/malliafranklin.html

Welcome To The Soul-Patrol Newsletter
Statement from Seth Nesbit (Son of Mallia Franklin)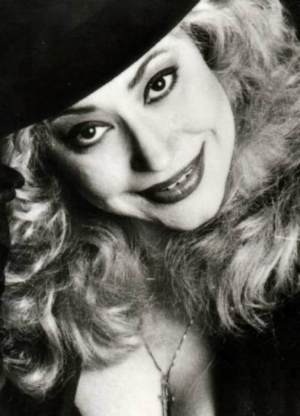 Rosalind "Mallia" Franklin made her heavenly transition this morning (2/5/2010) at 10:25am PST. She went peacefully. Thank you every one for the love and prayers from all of her P-funk family, friends, fans & funkateers. She will live on this earth forever in all of our hearts.
So play a Mallia song, a Parlet …song or a P-Funk song today in her memory. She was the love of my life and I miss her forever.
Mallia will be cremated. A private memorial service is being planned and will take place in Los Angeles.
–Seth Nesbit.


MALLIA FRANKIN (THE QUEEN OF FUNK): A History of the Funk (featuring George Clinton, Bootsy Collins and others). Hosted by "nightrain" & "Dr.Brookenstien"
I Realize That Some of You are Saying: "What's The Big Deal? (She's NOT a Celebrity)"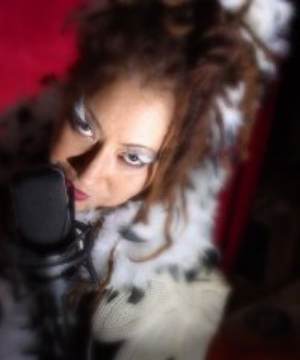 A few years ago someone says to me; "you sure seem to know a whole lot of celebrities." I said, the Soul-Patrol.com website isn't about "celebrities," it's all about "Great Black Music From The Ancient To The Future." The said to me, "that's right your site is all about Black music celebrities." I said; "that's not correct. The site is really about transformational people, places and things that impact Black music, past, present and future."
Well to put it simply; although there is little doubt that Mallia Franklin is the QUEEN OF FUNK," she is about as far from being any sort of "celebrity" as you can get. However Mallia Franklin is indeed one of those "transformational figures" in the history of Black music. As a key member of BOTH the P-Funk and Prince camps, she has had a very large impact on the great music of the past and her influence is still heard in music produced today. She's one of those people who behind the scenes quite literally changed the music that we listened to. She served as a musical mentor to many different artists, famous and not so famous.
Of course Mallia also appeared on many hit records as a member of the P-Funk Mob, the Prince aggregation, singing with Snoop Dogg, James Brown and host of others and of course as a member of Parlet. You can scroll down further to read a long list of some of her musical accomplishments over the years. IMHO she has NEVER truly gotten her props.
Her iconic voice is how she got the name "QUEEN OF FUNK." However it was her mentorship of people that enabled her to keep it!!!
In addition to being a transformational figure in the history of Black music, Mallia was also a transformational figure in the history of the Black internet. She was among the very first artists to ever get involved with Soul-Patrol.com and she did so right from the beginning. In fact Mallia was the very first artist to ever entrust me with their album and that occurred back in 1997.
Over the years, seldom did a month go by when I didn't have a telephone conversation with Mallia. She introduced me to a great many of the artists that she was associated with and she always insisted to them that I was someone that they could trust. And trust was something very important to Mallia. She told me once; "baby babba I've been keepin my eye on you and over the years you ain't never sold out, although I know that with what you have built, you could have sold out many times. You are still to this day always straight up with both the artists & the fans. You don't tell people what you think that they they want to hear; you tell them what you think that they need to hear. That's why they respect you and that's why I am proud of you…."
Mallia is one of the people that I have met along the way who have helped me to insure that Soul-Patrol not only "talks the talk, but also walks the walk."
In late 2008 Mallia called me up to tell me that she had been doing some surfing online who were trying to appropriate the title; "QUEEN OF FUNK." She ranted for about an hour or so on the phone to me about this. Finally I suggested to her that she put together a monologue explaining exactly why Mallia Franklin and ONLY Mallia Franklin should EVER be assigned the designation of "QUEEN OF FUNK," that I would take that monologue and make it into an internet radio show. A month & a half later I had in my possession the broadcast bellow entitled: MALLIA FRANKIN (THE QUEEN OF FUNK): A History of the Funk (featuring George Clinton, Bootsy Collins and others). Hosted by "nightrain" & "Dr.Brookenstien"
As some of yall may recall, we ended up featuring this broadcast last year (2009) during Black History Month. How ironic that Mallia passed away during Black History Month in 2010!!! I strongly suggest that you take a listen to it, if you haven't already and if you have, take another listen, within the context of her passing. It's far more than the original monologue that I had suggested. It is a brilliant "tour de force" from a TRANSFORMATIONAL artist, that unfortunately never became a "celebrity."
In addition to featuring that broadcast once again here in this edition of the Soul-Patrol Newsletter, we also have that detailed timeline of Mallia's career, and we have a special commentary from our good friend SonnyBoy (Sheldon Riser) who was also a good friend of Mallia Franklin.
I dunno how the mainstream media will treat the passing of Mallia Franklin, if at all. What I do know is that here on Soul-Patrol we recognize her greatness and her significant contribution to the evolution of Black music.
–Bob Davis
609-351-0154
earthjuice@prodigy.net


MALLIA FRANKIN (THE QUEEN OF FUNK):A History of the Funk (featuring George Clinton, Bootsy Collins and others). Hosted by "nightrain" & "Dr.Brookenstien"
My Musical Mother (Shel/Sonnyboy)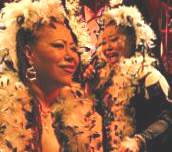 I was only 19 and living in Minneapolis when I auditioned for Mallia Franklin, she reminded me of my mother and looked like Pam Grier. She looked at me and said "can you play son" at that time I thought I could. I thought I could handle the music she was playing, being a church musician and all. I didn't make it the first time. I when back again determined to play keyboards for her. This time I got the gig but It turned out to be one of the most growling musical experiences of my life. I was in what Mallia called P Funk Boot camp. I was playing with musicians fare beyond my talents at the time. She said "if you want to play with me son you better play my music like you P Funk" and she mint it.
I listened to her yell at me for missing parts, she called me every name you can think of, and then said if you quit , Im going to find yo little skinny azzz and drag you back. Then she went to the kitchen and cooked the hole band something to eat. She could hear wrong notes and rhythms from 3 rooms away, and would yelled " That ant my music, What the hell is that" now play it right so the other musicians can go home.
The first show I played with her was at the River View in north Minneapolis. It was a great show and she walked over to me on stage and said now that's P Funk son. There was never a boring moment with Mallia, in the music or the drama around it. That same night, was when I seen how this lady deals with people in the music business. She paid everyone in the band, then fired half of them for not showing up at rehearsals on time and playing things wrong. The way she handled it, she could given a thug a pointer or 2. I just new I was going to be next, but for some reason she kept me. I played and lived with her for about 3 years. I could see that Mallia was never a female vocalist you wanted to cross.
I moved to NYC and lost contact with her for a couple of years. She had moved to Atlanta and was working the music seen there. Around 2001 I get a call out of no where """Hey Baby boo what you no what you no, you need the Queen on yo show"""That's my Mal LOL… We talked about me recording a album with her but she didn't want to fly after the 911. Soon after that she made her way to LA, where things started picking up for her.
I don't know where Funk or Hip Hop would be with out Mallia Franklyn for many reasons. She is the lady that introduced Bootsy Collins to George Clinton, she gave Snoop Dogg that P Funk swagger on Suited and Booted, she sang background on early Parliament and Funkadelic albums and became an original member of Parlet in 1978, where she recorded Pleasure Principle and she had a cameo in the Prince film'Graffiti Bridge. Mallia Franklin knew or worked with The Gap Band, Sly Stone, Rick James, Lenny Kravitz, James Brown and on and on. I would be at he house and she would stick a CD in of songs she recorded with some of everybody. I would say damm Mal, how the hell do you know and work with all these people. She would just smile and say Im a hustler baby. She was just one of the best rock, soul, funk vocalist I know. How could you not want her on a track?
I have always seen her as very much the female version of George Clinton. There was nothing ever prissy about Mallia when it came to making music. She wanted it raw and Funky. She would roll with the brotha's on a tour bus or van, sleep in crappy motels, and not think twice about it, she lived the life she funked about. As I feel she was not just a incredible vocalist she was a teacher. And in this business those are hard to come by.
The last time I talk to Mallia she asked me to play with her again. I wanted to do it but had to be in Europe. A week later I got a e mail from my friend Bob Davis that Mallia had a stroke, my heart seemed like it stopped. And for the last 6 month I hadn't non anything more then what Her son Seth had written on her MySpace page. It seemed like she was getting better, because she had gone back to LA but yesterday Seth told me that Mallia passed away at 2/5/2010 10:25 AM. This is very heart braking and surreal to me because, I had been waiting for Mallia to call me saying hey I'm ok.
I hope everyone that the people that new her takes the time to remind other people of how great she was as a artist and what she did to give us great music over the years. Im going to miss you Rosalind "Mallia" Franklin.
My friend is now looking down at us smiling and singing with Michael, James, Teddy, Gerald , Miles, Eddie, Rick, you were one of the best and Ill never let your name be forgotten…..
Your musical son Shel/Sonnyboy…..
New Album – BarFly Theory coming Soon !!!!!
http://www.myspace.com/sonnyboyart


MALLIA FRANKIN (THE QUEEN OF FUNK):A History of the Funk (featuring George Clinton, Bootsy Collins and others). Hosted by "nightrain" & "Dr.Brookenstien"
TIMELINE: Mallia Franklin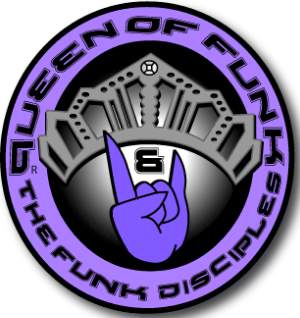 Through the years, music and music supporters have greatly grown and diversified. R&B evolved into crossover pop. Disco developed into Alternative and House/Trance. Rap grew into Hip Hop. Soul lives on in Fuunkk!!!!
Mallia "Queen of Funk" Franklin:
2004
Recipient of Platinum Plaque for performance, co-writer and co-production for Snoop Dogg's (Pay da Cost to be da Boss) CD. Recorded with 2004 B.M.I. Award Winner Producer Songwriter, and Musician Dave Stewart. Mallia's poster from her up-coming CD (Malfunction) shown prominently in the recently released John Travolta movie (Be Cool). Performed at the 2004 Grammies with George Clinton and Parliament Funkadelic.
2003
Appeared in the Nike Funkship Commercial with George Clinton, Bootsy Collins and Snoop Dogg which aired during the 2003 NBA season. Wrote and produced material for up coming music projects. Made numerous live appearances with George Clinton and the P-Funk All-stars.
2002
Recorded and wrote additional lyrics for Movie Soundtrack "Undercover Brother". Performed on the remix of the Sony Records remake of Marvin Gaye's song "What's goin on?"
2001
Recorded with Dallas Austin, Too Short and Organized Noise. Performed during the Gavin Convention at the Funk Jazz Cafe with Lil John and The Chronicle.
1998 to 2000
Toured the Midwest and Southern regions and performed Corporate Dates with her band Anothertime. Mallia performed as a special guest for Black Lilly Productions in conjunction with the Roots, with Shirley Hayden of P-Funk and Kid Rock fame at the world renowned Wetlands Night Club in Greenwich Village, NY
1996
Toured with George Clinton during the 2nd coming of the Mothership Tour. Including performances during the Olympic Games in the House of Blues now available on DVD.
1995
After countless sessions with rappers like The Boogie Boys, Candyman, Ice Cube, the Lynch Mob, Snoop Dogg, and Dr Dre. Mallia was responsible for bringing together Producer Rapper Dr. Dre and Rodger Troutman which resulted in the legendary Tupac recording "California Love". Recorded on the John Singleton Movie Soundtrack "Above the Rim"
1995
Mallia produced her first solo effort "Funkentersepter" The album featured members of P-Funk, Bootsy's Rubber Band, Raydio, Was Not Was, The Brides of Funkenstien, Maceo Parker, Richard "Kush" Griffin. Fred Wesley, Godmoma, Five Special, Gary "Starchild" Shider, Belita Woods, Pat Lewis, Gary "Mudbone" Cooper, Sandra Fiva and Parlet. Released in Japan the album also featured songs co-written by former Ohio Player Junie Morrison and legendary guitarist Eddie Hazel.
1993-1994
Performed on Snoop Doggs first multi-platinum album "Doggy Style". Lead and background vocals for numerous Teddy Riley and Dr. Dre projects.
1993
Toured with the Gap Band
1990
Recipient of the Minnesota Black Musicians Artist Awards, "Recognition of Achievements Award"
1988-1993
Recorded with Brown Mark, Mazaratti, and Alexander O'Neil. Mallia formed her own band "Slam", which was a featured band in the Minneapolis night club "Glam Slam". "Slam" toured the Midwest. The Queen also made a cameo appearance in the movie "Graffiti Bridge".
1986-1987
Toured with Capitol recording Artist, Sly Fox. Co-wrote the hit R&B song "Instant Replay" for Bootsy Collins' Protégé Micowave on the CBS Records album entitled "Cookin from the Inside Out".
1981-1985
While performing on the first his first solo album "Computer Games" Mallia was dubbed the Queen of Funk by George Clinton. The only original female member active during the last large scale P-Funk Tour "Greatest Funk on Earth". Worked closely with George Clinton on all Capitol Records and Paisley Park Projects.
1969-1980
As the original member of Parlet, Mallia has recorded over 250 songs during her career. As a member of Parlet she recorded the classic albums Pleasure Principal and The Invasion of the Booty Snatchers. She also participated in recording projects with her sister group "Brides of Funkenstien" on "Funk or Walk" and "Never by Texas". In 1969 Mallia began recording with Thang Incorporated at the age of 16. George Clinton calls Mallia the "P-Funk talent scout". The Queen introduced Bootsy to the P-Funk family in 1971, she is also responsible for bringing in composer and musician Walter "Junie Morrison" of Ohio Players, as well as songwriters Donnie Sterling, David Lee Spradley and Amp Fidler just to name a few.
For this mallennium Mallia is currently working on her upcoming CD "MALFUNKSHUN"
–Mallia "Queen of Funk" Franklin
Mallia on MySpace
http://www.myspace.com/queenoffunkthefunkdisciples
Mallia on YouTube
http://www.youtube.com/results?search_query=Mallia+Franklin&search_type=&aq=f
Mallia on Facebook
http://www.facebook.com/pages/The-Official-Mallia-Queen-of-FunkFranklin-Page/199281086088
Mallia Franklin – Queen of Funk
http://www.queenoffunk.com


MALLIA FRANKIN (THE QUEEN OF FUNK):A History of the Funk (featuring George Clinton, Bootsy Collins and others). Hosted by "nightrain" & "Dr.Brookenstien"
If you have a news item, update, review, commentary, etc that you would like to submit to the Soul-Patrol Newsletter, please send them via email for consideration to:

Hopefully you enjoyed this edition of the Soul-Patrol Newsletter.
We will be back soon with the next edition, with email alerts for local events, Soul-Patrol website updates/chat sessions or breaking news in between, as required.

If you have any comments, questions, etc feel free to drop me an email and let me know what's on your mind.
Bob Davis
earthjuice@prodigy.net
Soul-Patrol Email Blast/Sponsorship Oppurtunities:

If you or your organization is has a need to reach Soul-Patrol Newsletter readers (Soul, Funk, Jazz, Blues, Rock n Roll fans) on a worldwide basis, then you may be interested in talking with us about doing a targeted email blast. They are inexpensive and highly effective for announcing a new CD, concerts, website launches, new products, new or existing businesses, etc.
We also have sponsorship oppurtunities available for Soul-Patrol's Website, Soul-Patrol's Daily Interactive Mailing List and the Soul-Patrol's Newsletter.
Contact us for the current rate schedules via

email.

Bob Davis – Soul-Patrol
798 Woodlane Rd
Suite 10264
Mount Holly, NJ 08060
609-351-0154

Click Here to Subscribe/Unsubscribe For Your Free Bi-Weekly Issue!