SPN: Whitney Houston – RIP (Jason Miles, Gordon Chambers, Davey D)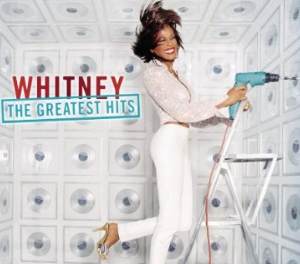 ---
Also posted at: http://www.soul-patrol.com/newsletter/2010/news5/whitney_rip.html

Welcome To The Soul-Patrol Newsletter
(RIP) Whitney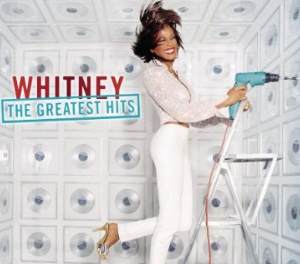 One of the best things for me about Soul-Patrol, is that most of the time I get to be it's voice. However one of the better things for me about Soul-Patrol is that I don't always have to be.
I first saw Whitney Houston perform live back in 1985 at the Westbury Music Fair on Long Island. She was the opening act for Jeffrey Osborne, in support of her debut album. I thought at that time that she had a fantastic singing voice, and I figured that she would probably get "funkier," over time. Beyond that I don't know any more about Whitney Houston than you likely do. I have heard the same music, watched the same video's, and read the same newspaper accounts of her life & career as you have.
However we are quite fortunate to have others here on Soul-Patrol.com who we can call on to provide a deeper perspective, from time to time. It is quite nice to have folks like this who are a part of our family…
Jason Miles – Keyboard wizard and musical visionary behind projects such as Global Noize, Soul Summit, Grover Live and others that we have featured over the years here on Soul-Patrol.com, he also appeared at the 2011 Soul-Patrol Convention. Jason also worked with Whitney Houston during the 1980's and his commentary on spending time in the studio provides us with some great insight. (Check out Jason's current & past music at: http://www.jasonmilesmusic.com
Gordon Chambers – One of the key indie artists we have featured off & on here on Soul-Patrol over the past 10 years, he also appeared @ the 2007 Soul-Patrol Convention. In addition to his musical excellence, Gordon Chjambers is also the former Entertainment Editor for Essence Magazine. Gordon's a close friend of Whitney Houston and his personal reflections documented here (scroll down) are quite insightful. (Check out Gordon's current & past music at: http://www.gordonchambers.com
Davey D – I have known Davey D since the early 1990's, when we both "trolled" a place that most of you all have never heard of called "Usenet," looking for intelligent conversation online about Black music. I have known him for about 20 years and as you all know I was featured on his KPFA radio broadcast just a few weeks ago, to discuss Jimmy Castor. Today Davey D is one of the most outspoken and consistent commentators about Black culture in the media, Radio/TV/Online. His commentary on Honoring Whitney, by Ending Addictions? Is a must read…scroll down. (Check out Davey's archive of commentaries at: http://www.daveyd.com
Also included in this issue is a graphical link to Whitney's Greatest Hits album via Amazon.com, for those of you who need to get caught up on some of Whitney's music.
And finally I invite you to check out the RnB Mix Channel on RadioIO.com, where I have programmed Whitney Houston to play every hour for the time being.
Scroll down to check out the commentary and let me know what cha think?
–Bob Davis
609-351-0154
earthjuice@prodigy.net
Co-Founder www.soul-patrol.com
Blues, Hip Hop and Soul Music Director www.radioio.com

Whitney Houston – We Are Not Promised Tomorrow (by Jason Miles)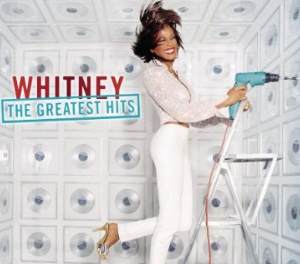 I look at the wall in my studio and see a triple platinum disc of Whitney Houston's I'll be Your Baby Tonight.
In the summer of 1989.We were in LA finishing up Hear and Now with Luther Vandross. He came up to me and said "Jason ,get ready because I'm going to produce Whitney Houston". He was so excited. Luther had worked with Cissy Houston for years and now he was going to produce Whitney. I will never forget when I walked into Right Track Studio A and I was the first one in the room to check my keyboards-I looked at the couch and there was Whitney by herself sitting there reading a magazine.
As I walked over to her Luther walked in and she lit up-Luther Looked at me and said "Whitney is Jason bothering you already?" then he started to laugh and introduced me to her. She was so freakin pretty and excited to be working with Lu. She came by a few times as we were putting together the track and had great time hanging and enjoyed being around Luther Vandross.
When I heard that voice in full voice singing "Who Do you Love" it sent chills up my spine-Her story is hard to deal with and it just makes me remember, we are not promised tomorrow. RIP Whitney
–Jason Miles
http://www.jasonmilesmusic.com
"MISSING YOU" – A Love Letter to Whitney Houston (by Gordon Chambers)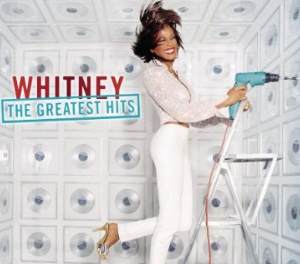 Video of Whitney Houston Introducing Gordon Chambers – http://www.youtube.com/watch?v=C_uPRhrjp-w&feature=youtu.be
This is the hardest love letter I have ever had to write. I remain shocked and devastated by Saturday evening's news that Whitney Houston has gone to glory. But a friend called me this morning and shared something that made me smile. She told me that Whitney sang at Kelly Price's pre-Grammy event on the Thursday night before her death, raising the roof with an impromptu rendition of "Yes, Jesus loves me." Why am I not surprised? Because having spent time with Whitney, I got to know how unshakeable her faith in the Almighty remained, even in times of life challenges.
My dream came true of writing and producing Whitney came true in 2002, thanks to Arista A&R executive Joey Arbegey and L.A. Reid, who was President of the label at the time. I produced the cuts "My Love" and "Things You Say" on her platinum album "Just Whitney"." But my crush on Nippy's once-a-century voice started way before that. I was raised in Teaneck, NJ, in the 70's and 80's. In my teens, I became very serious about writing songs, inspired greatly by an emerging starlet who grew up in Newark, NJ, and was old enough to be my big sister. The 80's were a decade of big hair, big cars-my Dad sold Cadillacs-and big crossover dreams for Black folks. The Cosbys were on television, Jesse was running for president, and Whitney was racing up the pop charts. She was angelically beautiful, and the very embodiment off all that post-civil rights Black America could be. I was obsessed in getting a song to this woman. I even dragged my Mother with me to Cissy's beloved Newark church New Hope— in hopes that I'd meet Whitney in the lobby.
After graduating from Brown University in 1990, I went to Essence and served as Entertainment Editor for Essence until 1997. During this post in 1995 my first two hit songs Anita Baker's Grammy-winning "I Apologize" and Brownstone's Grammy-nominated "If You Love Me" hit all the radio waves. I went to a down-home card party at a colleague Jean Riggins' Englewood home, and there she was. Bobby and told her of the songs I'd written and she gave me a warm hug and told me much she loved my work. I was in 7th heaven. It took seven more years however, long after I'd left Essence, for me to have the chance to collaborate with her, however.
The Atlanta sessions for "Just Whitney" were not easy, and postponed for several days, due to Whitney's bad cold. I was nervous, and started to believe they wouldn't happen at all. The minute she walked into the room and flashed her warm megawatt smile, all was well in my world. I'll never forget that how entered the studio, humbly introduced herself and chatted warmly with all of the studio assistants and engineers. Here was a world-renowned entertainer-effortlessly regal-but down-home and just plain nice. I gifted her with a collection of her mother Cissy's Sweet Inspirations reissues that she hadn't known were being re-released, and she melted. I knew a friendship was born. Before recording a single note, we'd bonded deeply over music. I knew I had met a sister, and we prayed during every recording session.
When I was asked back to produce the title cut "One Wish" from Whitney's Christmas album two years later, it was a family reunion. Bobby was a barrel of laughs in these sessions, and by this time I'd become very close with Whitney's brother Gary and sister-in-law and manager Pat. I had no idea my life would change, however, during this session. Whitney was recording the bridge of the song, and I sang her a certain high note and lick that I insisted she hit. She looked me in the eye and said…"I think you want to do what I do, baby…If you want to sing, you should go for it." Those words were arresting to hear. At first I thought I offended her by being too demanding of the diva. But she reassured with her eyes that she meant it with sisterly straightforward love. When the greatest singer of the 20th century tells you to start singing, you take heed.
I returned to New York and started cutting tracks for Introducing Gordon Chambers, my solo debut. When the album came out, Pat Houston planned a benefit concert for me in her hometown, Shelby, North Carolina. Whitney was unfortunately unable to make it, but-to my great surprise–generously recorded a "spoken" welcome in California to greet the audience. I was in shock, and so grateful. This is the Whitney that I had the honor of knowing, producing and befriending: a woman with human imperfections, but with a heart of gold and rock-solidly loyal and devoted to her friends and family. I was very moved when Whitney told me that she took only two CD's with her on a spiritual trip to Israel: John P. Kee's and my solo debut. How blessed was I to find out that my album was soothing to her sometimes troubled soul.
Unfortunately, now that Whitney is now gone, I'll now forever wonder what she was going through in her last few moments in the bathtub hours before the legendary Clive Davis pre-Grammy party. I know she loved that grand gala. The last time I saw her was three years ago, ironically also in her Beverly Hilton hotel room suite. That afternoon, she was choosing between two dresses a stylist had sent up and deep in pre-performance mode when Pat brought me in to say hello. I told her I liked the gold one better than the blue and we had a ball chatting about music-especially Gladys, Aretha, Phyllis Hyman and Chaka–as she fielded a flurry of phone calls and I played with her dog. She was multitasking but made me feel welcome. Hours later, I sat in the audience with Pat and Gary as she rocked the house. She was about to launch her final album "I Look To You" and Clive was proud of his "comeback" queen.
Today, I wonder if the pressures of giving the world so much public joy while dealing with the private pressures of addiction recovery, post-divorce single-motherhood and reigniting and acting and film-producing career with "Sparkle" were just too much for her body to bear. What I do know, is that because of her kindness on earth, she is surely now in heaven amongst a heavenly chorus of other divas and legends gone-too-soon. Perhaps, she is now getting her rest. And perhaps Bobbi Kristina, who also has a beautiful voice, will one day carry the torch. A job well done, Whitney. You've touched millions of lives in 48 short years. You can now joyfully serenade yourself. "And I will always love you."
Your friend, collaborator, and soul mate,
GORDON CHAMBERS
NOTE: Gordon re-recorded "Missing You"–his Grammy-nominated hit for Brandy, Tamia, Gladys Knight and Chaka Khan–on his new album "Sincere" as a dedication to Phyllis Hyman and Gerald Levert, but in light of losing Whitney Houston, he rededicated this performance to her as well.http://www.gordonchambers.com
If We Wanna Honor Whitney, How About We End Addictions? (by Davey D)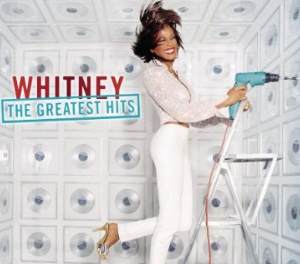 With the sudden and tragic passing of Whitney Houston, there's no doubt there will be scores of tributes. There was a tribute last night at music executive, Clive Davis' famous Pre-Grammy Party. There will be one tonight at the Grammys.. Rumors are singers Jennifer Hudson and Chaka Khan will sing in her honor…
There are already tributes on various radio stations as we can tune in and hear Whitney Houston Music Hours… Many deejays are digging into their grates working on Whitney Houston mixes…
There's no denying the artistic talents Whitney possessed.. If we had to take a poll and ask who has/had the best voice in music, Ms Houston would no doubt be in the top 10.. Songs like 'I Will Love You'and 'Greatest Love of All'best personify her greatness. She was a giant among giants who will surely be missed.
With that being said, as great as her singing has been. As inspiring and as jaw dropping as her songs have been.. As engaging as she's been on screen and in concert we will have to do a lot more than a mixtape or Grammy tribute to honor Whitney Houston. We will have to do lot more than induct her into the Rock-N-Roll Hall of Fame or grant her a star on Hollywood's Walk of Fame.. . Our honoring Whitney will be us taking some decisive action and making a long-term commitment to end the scourge and dirty little secret that has long plagued this entertainment/ music industry-Drugs and substance abuse. It's hard pill to swallow. It's an ugly truth.. But we all have to step up to the plate.
At the time of this writing, I along with most of us have no idea as to what ended Whitney's life so suddenly at age 48.
Sadly as people came out of their initial shock, speculation of drug abuse was on many people's minds and tongues'. CNN's Don Lemon said during his breaking news broadcast yesterday that we have to talk about Whitney's addictions because it was such a big part of her…Correction Don.. Addictions have been a big part of American society. I'm gonna come back to that in a minute..
During various broadcasts about Whitney's passing, we heard discussions about her losing her voice and making a comeback. A comeback from what? Her demons.. Eventually all conversations about Whitney came back to that infamous interview with 20/20's Dianne Sawyer where she talked about drugs and how crack is wack…
Today everyone wants to honor Whitney, but yesterday she was the butt of jokes and comedic routines. While everyone pointed fingers at Whitney and acted all righteous about her abuse, many of us were ADDICTED to watching the train wreck that her life had become. We were addicted to the reality show with her and former husband Bobby Brown. We were addicted to the gossip around her. is she still dating Bobby? is she dating singer Ray J? Was she drunk or high at the last party? How many times did we wake up and turn on some urban radio station to hear a host getting their clown on about Whitney Houston..Now many of those hosts wanna lead the way to doing tributes for someone they routinely
She became the poster child for drug abuse and addiction in an industry that is chock full of people dead and alive who have all succumbed at one time or another to some sort of addiction. Over my 25+ years in this music industry I've seen a whole lot of ugly truths we like to keep hidden behind the glitz and glam. Anyone in the music/ entertainment industry can tell you stories of executives & shot callers who routinely do lines of coke, pop pills, do speed, take ecstasy or drink themselves under the table while 'moguling'. Those abusive habits are far too often shared with the talent/ artists.. In a business where egos are massive and insecurities shallow, taking a 'lil something something' to get amped up or 'get you open' is all too commonplace. People don't wanna talk about it, but its true.
If we look at the pantheon of great Black artists hooked on drugs of one type or another the list is long.. Billy Holiday, John Coltrane, Jimmy Hendrix, Dorothy Dandridge, Dinah Washington, Richard Pryor, Ole Dirty Bastard, Sly Stone, David Ruffin, George Clinton, Frankie Lymon, DJ Screw, James Brown even the King of Pop Michael Jackson and that doesn't even begin to scratch the surface. Keep in mind these are just Black artists. If I start adding names outside our community like Amy Whinehouse, Kurt Cobain, River Phoenix , Elvis Presley and Jim Morrison to name a few, the list gets substantially longer…
Why are we not doing anything about addictions in our community?
During the pioneering days of Hip Hop which is the generation many of us are a part of, many of those early pioneers who paved the way had serious bouts with an array of drugs.. cocaine, angel dust, freebase, sherm, alchohol etc..If you really look at the history you see by the mid 80s, many pioneering figures disappeared for time. Many had to deal with those demons. Some returned to the fold, many didn't. Many are still struggling 30 years later.
By the time the crack era hit in the early 80s all the way up to the 90s.. if folks weren't hooked on taking it, they were hooked on selling it…A lot of that is outlined in the VH1 Documentary Planet Rock the Story of Hip Hop and the Crack Generation .
Our collective pride and addiction to looking good and being cool in the face of danger has not allowed us to even talk about this in any sort of honest way.. It's not a pretty picture. But we lost another star way before her time and she was apart of that legacy-whether it was directly related to her cause of death or not..
Addictions are prevalent… They're all around us and underscore the hypocrisy of America.. We got folks clowning Whitney for substance abuse problems while they sip syrup, shoot up, snort cocaine, eat fast foods, do meth or literally sell their souls and their mamma's soul for 15 minutes of fame..
So many of us our addicted to gossip, celebrity culture, living the fast life or a version of it. We're addicted to money, cheating on spouses, material possessions. Many of us are addicted to high drama and raucous discourse. We're addicted to shouting down one another, being vicious vs compassionate. We're addicted to pushing each others buttons. We're addicted to wanting to know more about the drama behind Whitney's death more than we are the state of her daughter Bobbi Kristina who just lost her mother. How many of us took a moment to say a prayer or reflect on what she might be going through?
Hell many of us are addicted to our iphones, ipads and other gadgets that we feel we must have at all costs even as they make us go into debt to own them or give us brain tumors to use them..
Someone said Whitney represented a generation of people. Yep she sure did .. She repped the good, the bad and the very ugly and painful.. She was not alone in her addictions.. We all share them. Some minor some major.. In honoring Ms Houston will we talk about that or remain addicted to painting rosy pictures and acting like we aren't touched by the scourge of addictions that's systemic in our society? And if you don't think our addictions are systemic, I suggest we take a long hard look at the so called war on drugs and the current carnage taking place South of the border in Mexico and Columbia.. Who do you think is the economic incentive for all the drugs being shipped into this country from those places? It's us… Who do you think was the one behind funding secret wars ala Iran-Contra through the sale of cocaine? Us again..
Heck if we really wanna get deep, lets talk about what our troops are dealing with on the battlefield and how they cope after 3 or 4 tours and what many wind up doing to deal with life on their return.. No we don't wanna talk about those addictions.. We wanna act like there's no such thing..
In 2012 if the best we can do is a mixtape and few tribute songs then we missed the mark
If we wanna really honor Whitney, how about helping put an end to the demons that plagued her and so many others? If we wanna honor Whitney, how about us having a honest, impactful and earnest discussion about addictions and mental health so we can spare future generations of this pain.
Something to ponder..RIP Whitney Houston
Davey D
http://www.daveyd.com
If you have a news item, update, review, commentary, etc that you would like to submit to the Soul-Patrol Newsletter, please send them via email for consideration to:

Hopefully you enjoyed this edition of the Soul-Patrol Newsletter.
We will be back soon with the next edition, with email alerts for local events, Soul-Patrol website updates/chat sessions or breaking news in between, as required.

If you have any comments, questions, etc feel free to drop me an email and let me know what's on your mind.
Bob Davis
earthjuice@prodigy.net
Soul-Patrol Email Blast/Sponsorship Oppurtunities:

If you or your organization is has a need to reach Soul-Patrol Newsletter readers (Soul, Funk, Jazz, Blues, Rock n Roll fans) on a worldwide basis, then you may be interested in talking with us about doing a targeted email blast. They are inexpensive and highly effective for announcing a new CD, concerts, website launches, new products, new or existing businesses, etc.
We also have sponsorship oppurtunities available for Soul-Patrol's Website, Soul-Patrol's Daily Interactive Mailing List and the Soul-Patrol's Newsletter.
Contact us for the current rate schedules via

email.

Bob Davis – Soul-Patrol
798 Woodlane Rd
Suite 10264
Mount Holly, NJ 08060
609-351-0154

Click Here to Subscribe/Unsubscribe For Your Free Bi-Weekly Issue!