Diana Ross – East Coast Tour 11/15 – 12/2 (Tickets for National Harbor, Foxwoods & Atlantic City)
As of yesterday, I have done a COMPLETE 180 with respect to Diana Ross.
You see I had either forgotten or never had even realized what a TREMENDOUS talent she is.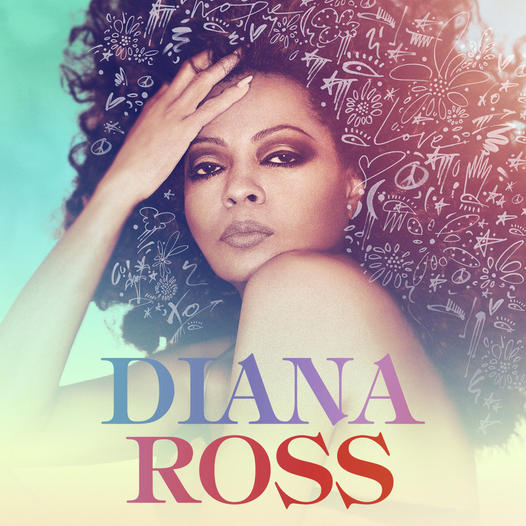 Wednesday Nov 15 at 8:00pm The Theater at MGM National Harbor
Wednesday Nov 16 at 8:00pm The Theater at MGM National Harbor
Saturday Nov 18 at 8:00pm Premier Theater at Foxwoods Resort Casino
Saturday Dec 2 at 8:00pm Etess Arena at Hard Rock Hotel and Casino
**New Shows Added in the US and Europe!
RIP Mary Wilson Soul-Patrol Spotlight Eulogy from Susaye Greene (2/9/2021)
Susaye Greene joined The Supremes in 1976, (replacing Cindy Birdsong), and performed on their last two albums, "High Energy" and "Mary, Scherrie & Susaye." Singing alongside original member Mary Wilson and Scherrie Payne, Susaye quickly found her niche in the group and among the group's fans. Susaye took lead on "He Ain't Heavy, He's My Brother," in the group's live shows, which never failed to earn a standing ovation, and recorded "High Energy", the title song from the 1976 "High Energy" album. On June 12, 1977, the Supremes performed their final farewell performance at the Drury Lane Theater in London and the trio officially disbanded.
A Few Observations From The Rock n' Roll Hall of Fame Induction Ceremonies
Doing a "180" on…. Diana Ross!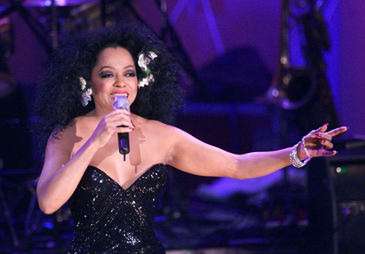 Before yesterday, if you had asked me what I thought about Diana Ross, I would have been one of those people who would have said they were not fans of her
See with "Ms. Ross", there is usually no in between, people either love her or hate her.
End of story.
As of yesterday, I have done a COMPLETE 180 with respect to Diana Ross.
You see I had either forgotten or never had even realized what a TREMENDOUS talent she is.
During the rehearsals yesterday for the Rock n' Roll Hall of Fame Induction ceremonies, each performer had to perform 2 songs, twice.
Diana Ross sang "God Bless the Child" and "Good Morning Heartache", and she sang each song twice.
SHE TORE THEM UP BOTH TIMES!!!
I was mesmerized and when she was through, I wanted more!
For some reason, I had always been under the impression that she had a "weak voice".
Not anymore…She's badd!
Here is what I would like to see her do….
Hire an orchestra, something along the lines of the Nelson Riddle Orchestra
(is Nelson Riddle still alive?)
Get Quincy Jones or perhaps even Wynton Marsailas (since there is no FUNK involved here, he might be willing to do it?….lol) to conduct/produce
Cut about 3-4 albums worth of material (covers of jazz standards)
Release one of the albums every year (a la Linda Ronstat)
Each one would be a hit album
She could do this for the rest of her career!
Take away all of the scandals, gossip, the London's Airport "frisking", etc
She's a TERIFFIC jazz singer
I guess I always knew that from Lady Sings the Blues, but damnnnn
If I know it, why don't the people who are managing her career seem to know it?
ONE MO' THANG….
The ONLY African American media at the Rock n' Roll Hall of Fame Induction ceremonies was Soul-Patrol.com.
ALL of the African American artists there took note of that and treated us accordingly, including Ms. Ross 🙂
While we were standing at the table, waiting to get our press credentials to enter the ballroom at the Waldorf Astoria, for the rehearsals, we saw Diana Ross's publicist and she said the following…
"Ms. Ross would like the ballroom cleared of everyone, while she rehearses…"
This didn't exactly surprise anyone who heard it, based on the reputation of Diana Ross….lol
Sure enough, later on as the time approached for Diana Ross to rehearse, the ballroom slowly but surely started to empty out, by the time she took to the stage, where there had once been perhaps 100 people milling around, now there were about 20.
(I have a feeling that she specifically requested that we be allowed to stay)
I was sitting at a table near the stage, Diana Ross was no more than 20 ft. away from me, and the whole time she was singing, I had my camera in hand, ready to take a picture. Naturally, I was afraid to do so, based on her reputation. I had visions in my head of security guards running over to me and confiscating my camera……lol
I waited till the end of her performance, and then took a picture.
She looked at me for just a moment, and then smiled and went on about her business!
I guess that sometimes, some people can get a bad rap?
Or maybe people change?
Or maybe, sometimes, people really do remember where they came from?
Either way, all I can say about the lady is that she treated us quite well 🙂
— Bob Davis
DIANA ROSS & THE SUPREMES: ANTHOLOGY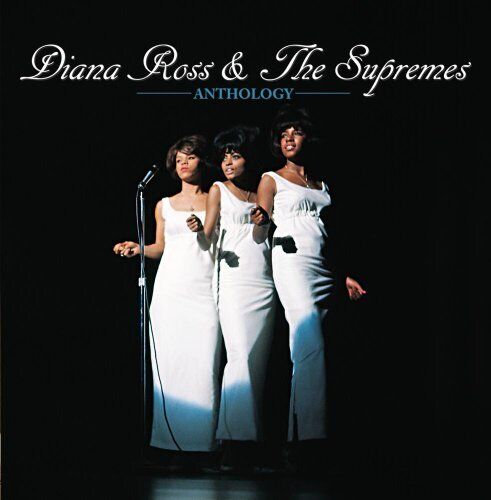 DIANA ROSS & THE SUPREMES: ANTHOLOGY
DISC 1: DIANA ROSS & THE SUPREMES
I Want A Guy
Buttered Popcorn
Tears, The
Your Heart Belongs To Me
Let Me Go The Right Way
Breath Taking Guy, A
When The Lovelight Starts Shining Through His Eyes
Run Run Run
Where Did Our Love Go
Baby Love
Come See About Me
Stop! In The Name Of Love
Back In My Arms Again
Whisper You Love Me Boy – (single mix)
Mother Dear
Nothing But Heartaches
I Hear A Symphony
My World Is Empty Without You
Love Is Like An Itching In My Heart – (extended mix, previously unreleased)
You Can't Hurry Love
This Old Heart Of Mine (Is Weak For You)
You Keep Me Hangin' On – (alternate mix, previously unreleased)
Love Is Here And Now You're Gone
Happening, The
Things Are Changing
He – (stereo mix, previously unreleased)
DISC 2: DIANA ROSS & THE SUPREMES
Reflections
In And Out Of Love
Forever Came Today
Nitty Gritty, The
Sweet Thing
Some Things You Never Get Used To
Love Child
I'm Gonna Make You Love Me – (with The Temptations)
Try It Baby – (with The Temptations)
I'm Living In Shame – (with The Temptations)
I'll Try Something New – (with The Temptations)
Composer, The
No Matter What Sign You Are
Someday We'll Be Together – (alternate mix, previously unreleased)
Hard Day's Night, A
It Makes No Difference Now
Ain't That Good News
Bewitched, Bothered And Bewildered
Whistle While You Work – (alternate mix, previously unreleased)
If A Girl Isn't Pretty
Where Do I Go / Good Morning Starshine
Can't Take My Eyes Off Of You
Rhythm Of Life – (with The Temptations)
Impossible Dream, The – (live)
INTERVIEW WITH THE 'SUPREME' MARY WILSON A Soul-Patrol.NET Radio exclusive interview. In a wide ranging and candid interview, Mary Wilson tells us about her career as a founding member of the SUPREMES and their role in Black History, her views on the evils of culture banditry and fake groups, Micheal Jackson, Harvey Fuqua, George Clinton, on the possibilities that the Internet gives artists and other related issues.
CLICK HERE TO LISTEN!
70's Supremes Anthology CD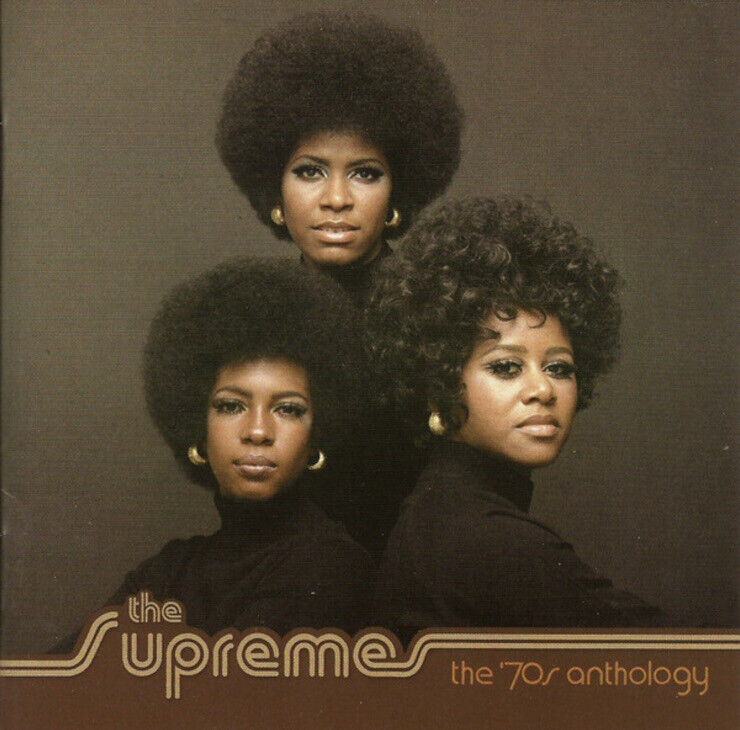 The Supremes "70's Anthology" is a look into the music of The Supremes AFTER Diana Ross. This music should not be compared to the DIANA ROSS era, but instead should be judged on the merit of solid production and great song choices. This collection will be a grave dissappointment to anyone who is looking to hear "Part Two" of The Supremes, these recordings probally would have gotten greater acceptance and a better reception under another group name, but being sold to the public as The Supremes left these incarnations of the group helplessly compared to The "ORIGINAL" Supremes. These recordings were great extensions and superlative examples of the new "California" MOTOWN SOUND. This music is compatible with the psychadelic era TEMPTATIONS, THE JACKSON FIVE, THE "Smokey Robinson(less)" MIRACLES and 70's STEVIE WONDER and 70's MARVIN GAYE, overall these recordings were not given a fair chance to succeed, because the latter day Supremes were in constant comparison to the "ORIGINAL" Supremes…….ALL HAIL MARY WILSON for trying to e x p a n d the legacy.
Disc one
"Up the Ladder to the Roof"
"Everybody's Got the Right to Love"
"The Loving Country"
"Life Beats" *
"Together We Can Make Such Sweet Music"
"Stoned Love"
"It's Time To Break Down"
"River Deep – Mountain High" (with the Four Tops)
"Nathan Jones"
"Touch"
"Function at the Junction" (with the Four Tops) *
"Love the One You're With" (with the Four Tops)
"Oh My Poor Baby" *
"Make It With You" *
"I'll Let Him Know That I Love Him" *
"Never Can Say Goodbye" *
"Walk With Me, Talk With Me Darling" *
"Floy Joy"
"Automatically Sunshine" **
"Your Wonderful, Sweet Sweet Love"
"When Can Brown Begin"
"I Keep It Hid"
Disc two
"All I Want"
"I Guess I'll Miss the Man"
"Bad Weather"
"Love Train" **
"The Sha-La Bandit" **
"It's All Been Said Before"
"He's My Man" **
"Give Out, But Don't Give Up"
"Where Do I Go From Here"
"Bend a Little" *
"Can We Love Again" *
"High Energy" **
"I'm Gonna Let My Heart Do the Walking"
"You're What's Missing In My Life"
"Don't Let My Teardrops Bother You" **
"There's Room at the Top" *
"You're My Driving Wheel"
"Let Yourself Go"
"Love I Never Knew You Could Feel So Good"
"We Should Be Closer Together"
CD Review – Diana Ross – "I Love You"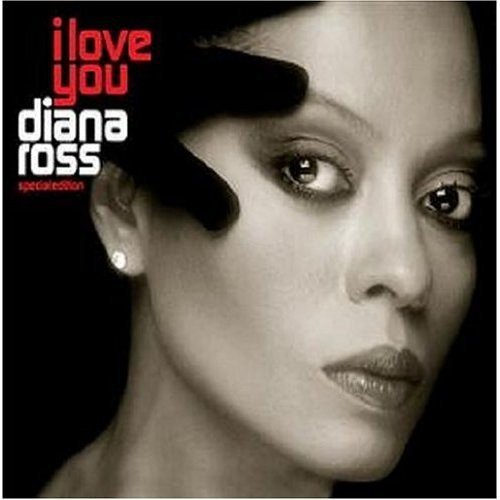 Perhaps "I'm" the wrong person to do a review on this album. I'm a dinosaur that refuses to go into a tar pit. I'm a romantic and am partial to the stories told in the past. I am partial to the innocence in the contents of the lyrics and the structure of the music. I am also a fan or "Miss Ross"….but that's Earl Gregory. That said:
Diana Ross' "I Love You" delivers to someone like myself, that "easy on the ears" and flowing, dare I say, "groooovy" sensation that can start you day smoothly, breeze you through an afternoon and/or settle you down in the evening.
First thing that hit me with this was Diana doesn't employ that "dynamic power" of her voice that we have been accustomed to over the years. This project is an extreme departure from the work we've heard her do before. She is smooth and, at times, sensual. Mellow….Sweet…."Easy Listening". This delivery would be expected more from Dionne Warwicke. Even the selection of tunes is out of "character" for Diana. Every tune was embraced…not attacked. She caressed the lyrics as opposed to grabbing them and igniting them into the airwaves. Diana Ross, on this album just sings. She's still Diana. No mistaking her voice. The clarity and distinctness of the way she delivers the lyrics is pure Diana. It's just the simplicity and lack of aggression that kind of throws you. You even wait from one track to the next for her to "Texas Bulldog" a tune to the floor. Instead, there is a vocal embrace and the stories gently take to the air.
I would have aligned these tunes a little differently, but then again, the way it's laid out and the way she delivers keeps the album in a flow. "More Today than Yesterday" gets your attention and then "I Want You" keeps your attention. From there, the album says "relax" and she does some good covers. "Lovely Day" was nice. "To Be Loved", "Only You", "The Look Of Love", "This Magic Moment" all "easy on the ears". "Always and Forever" I thought was a little "underdone". The layout "does" manage to keep you interested.
The opener "Remember" gives one the clue that this is a mature Diana Ross and a departure from the "Where Did Our Love Go", "Ain't No Mountain High Enough", "Upside Down" and "The Boss". Perhaps this is want she wants to say musically. We'll see. If it's an "adult" album you want to hear, if you are a fan of Diana Ross, if you're a dinosaur that refuses to go into a tar pit, you will enjoy this project. Not knocked out, but soothed by this album. Pour the beverage of choice, loosen your seatbelt and check out the "reinvented" Diana Ross.
–Earl Gregory
CD Review – Diana Ross – "Blue"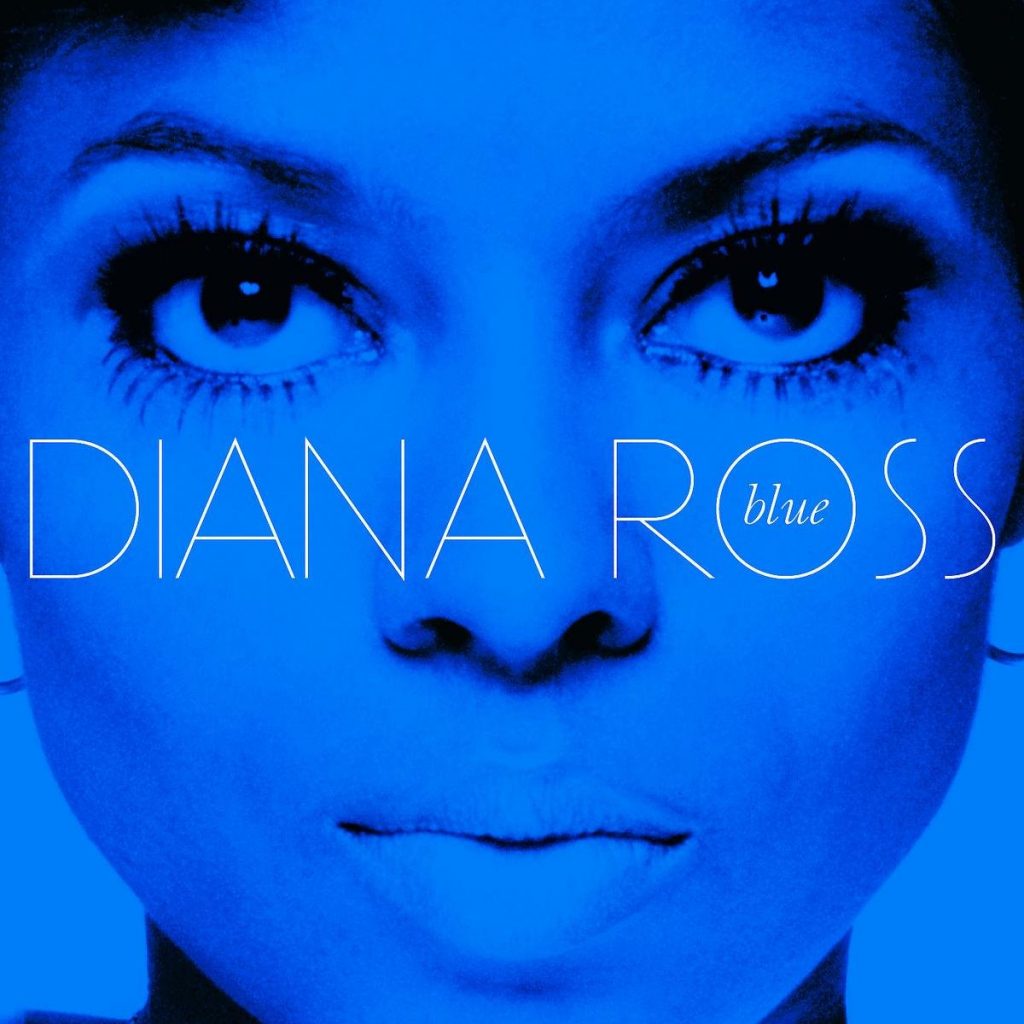 Diana's album "Blue"….well. I understand this album has been in "the can" for a while. If this is true, it only further validates her legacy and talent. If these were in the can, it just goes to show that not only do these songs hold up…not only the arrangements hold up….but Diana Ross and that clearly identifiable style hold up too. I understand that this was all a part of the Lady Sings the Blues project, so we're talking before this revisiting of standards trend some 30 years ago. What else is sitting in the Motown vault? This one can be held along side ANY of the projects done over the last 5 or 6 years. Can't point to any one that stood out for me. They all sounded awesome.
I guess the best way to compare the two, and I know it isn't fair, my parents would LOVE "Blue" and they would "like" Timeless Love. I can't get around how fresh Blue sounds after all these years on the shelf
Call her a Bitch…..The Bitch can SANG!!!!
–Earl Gregory