Second Chance Album: Susaye Greene -Brave New Shoes
GIVE THIS A SECOND CHANCE – Read Review + Listen to the songs: Susaye Greene (The Extreme Supreme)- Brave New Shoes (Its whatever genre you want it to be) …IT'S A KILLER ALBUM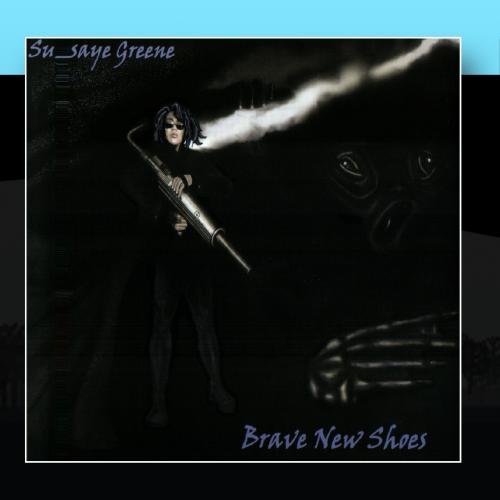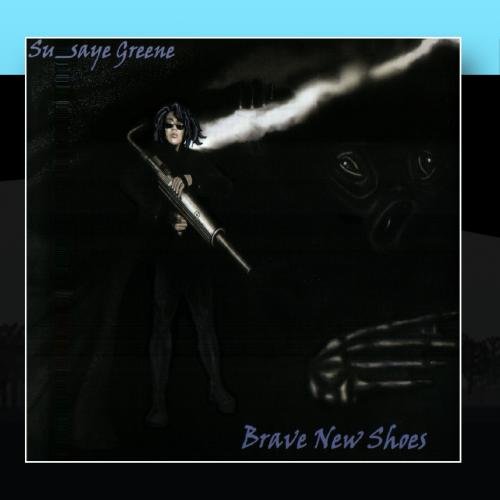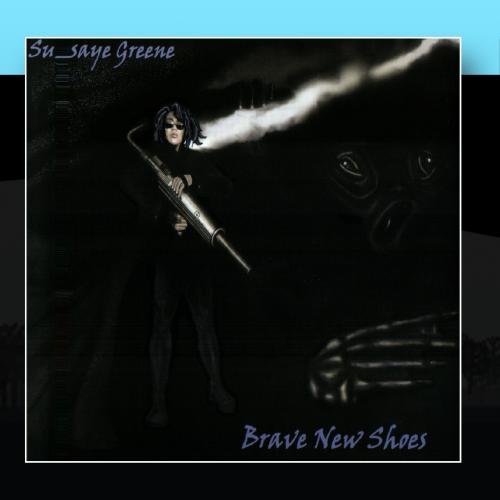 ORIGINAL 2005 REVIEW: This is the most stunning and diverse album I have heard in a while. For me it's one of those types of albums that I knew would become one of my personal favorites upon hearing the first few songs. Listening to this album for the first time a few days ago made me recall other great albums of the past from artists like the Band of Gypsy's, Minnie Riperton, Public Enemy, Buckshot LaFounque and others, that simply reached out from the speakers, grabbed me around the neck and forced me to pay attention to the fact that I was going to be introduced to something different and I had betta pay close attention, right from the git go. Much like great albums of the past this is an album that has no true genre, it's a sonic masterpiece of audio art. Once you think you know what type of album this is, it suddenly changes up and becomes something slightly different, yet as it changes, you just elevate yourself to a new groove, that simply takes things to the next level.
Susaye Greene, AKA "The Last Supreme" is perhaps best known for exactly that. Susaye Greene was the last member of the Supremes signed to Motown Records, with Mary Wilson and Scherrie Payne.. However she is also probably the only person to have been both a member of the "Raylettes" and "Wonderlove". She's worked with Harry Belafonte. Her voice has a permanent place in the history of Soul music for singing lead on New Birth's classic song: "Until It's Time for You to Go". She co-wrote "Free" for Deniece Williams and more. Despite all of these accomplishments, there is NOTHING in her past that I am aware of, suggesting ANYTHING like this album…
Just to give you an idea of what I am talking about, please take a look at my somewhat generalized descriptions for each song of Susaye Greene's new CD called "Brave New Shoes."
TRACK BY TRACK REVIEW
Black in Blue (CTI/GRP style vocal Jazz/Funk)
Love Controls You (Stone Cold Stank Nasty Betty Davis/LaBelle style Funk/Rock)
Time (Stone Cold Stank Nasty Betty Davis/LaBelle style Funk/Rock)
Living In a Vacuum (Frank Zappaeque/Roger Troutmanesque style Funk/Rock)
Never Dreamed (CTI/GRP style vocal Jazz/Funk)
Get What U Give (CTI/GRP style vocal Jazz/Funk)
Back When We Were Young (CTI/GRP style vocal Jazz/Funk)
Never Can Wait For Love (CTI/GRP style vocal Jazz/Funk)
Generation Maxd (Whodini/Special Ed 1980's Style Rap/Techno)
Bee's Groove (Digable Planets/Buckshot LaFounque Style Conscious Jazz/Rap)
Children of the Ghetto (Digable Planets/Buckshot LaFounque Style Conscious Jazz/Rap)
In The Wind (CTI/GRP style vocal Jazz/Funk)
High Energy (Updated Motown/Disco/Funk)
Rhythm Revolt (Digable Planets/Buckshot LaFounque Style Conscious Jazz/Rap)
Let's Have Some Fun (Lambert, Hendrix, Ross style Vocalese)
The Ocean (Led Zepplin/Living Colour Headbangers Ball)
Deep Inside It (Stone Cold Stank Nasty Betty Davis/LaBelle style Funk/Rock)
Keep in mind, the characterizations that I have just listed about each of the songs on the album is "generic". In fact they could even be misleading, because the generic terms that I used can't possibly take into account the colors, textures and inter/intra dependencies of the songs themselves. Today I listened to this album for the second time in its entirety, just to make sure that I "checked myself" before making a commitment to it. I feel even stronger about it today upon a second listen. When I listen to it for a third time, I will most likely discover even more to like…
What kind of audience will like this album? I dunno?
What's the market for this album? I dunno?
What kind of radio stations will play this album? I dunno?
What I do know is that this album is tailor made for Soul-Patrol.
It's truly a representation of "Great Black Music from the Ancient to the Future".
It has a home here…and BIG UP's to Susaye Greene for having the guts to seek out her own musical truth…
IF YOU HAVE MADE IT THIS FAR: Take a Listen to the album at the YouTube playlist link below and if you feel so inclined, and if after listening, you feel as I do please "give it a second chance…."
–Bob Davis (Originally reviewed in 2005)
Happy Birthday Susaye Greene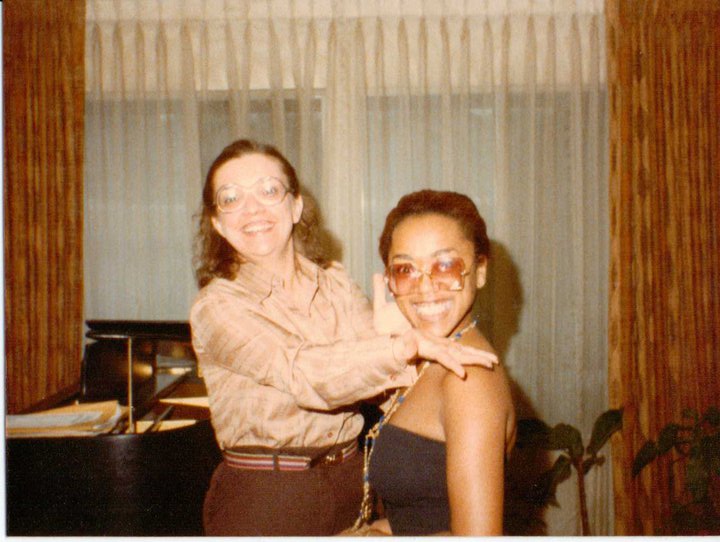 "The Extreme Supreme," is sharp as a tack, as pretty as they come, unbelievably talented. and is in real life, exactly what we all imagine that icons like Lena Horne, Ertha Kitt, Michelle Obama, etc are like.
Please take a few moments to read all about her amazing and multifaceted career in the notes below. In addition to her musical accomplishments with Ray Charles, Supremes, New Birth and as a solo artist, that only scratches the surface.
She's an artist, an activist, a futurist, she sings everything from opera to pop.
But more importantly, she's an "idea person." What's that? Remember when you were younger and you had that friend, who would always say to you; "I HAVE THIS IDEA…"
Sometimes that idea was outrageous and sometimes that idea made all the sense in the world, sometimes that idea was ahead of it's time and sometimes that idea was "right on time." IMHO these are the kind of people we need to make sure that the earth is spinning on its axis properly.
I'm sure that you are all familiar with the hashtag #blackgirlmagic? Well, I am here to tell you that Susaye Greene is the picture that you should see in the dictionary, next to the term #blackgirlmagic.
I am far too lazy to write a book. But I am sure that if I ever did, there would be a whole chapter about Susaye Greene!
Mary Wilson Soul-Patrol Spotlight Eulogy from Susaye Greene (2/9/2021)
Susaye Greene joined The Supremes in 1976, (replacing Cindy Birdsong), and performed on their last two albums, "High Energy" and "Mary, Scherrie & Susaye." Singing alongside original member Mary Wilson and Scherrie Payne, Susaye quickly found her niche in the group and among the group's fans. Susaye took lead on "He Ain't Heavy, He's My Brother," in the group's live shows, which never failed to earn a standing ovation, and recorded "High Energy", the title song from the 1976 "High Energy" album. On June 12, 1977, the Supremes performed their final farewell performance at the Drury Lane Theater in London and the trio officially disbanded.
A Few Tasty Treats from Susaye…