Teena Marie – Lady Tee, Congo Square

Teena Marie Frequently Asked Questions FAQ


Teena Marie – Congo Square Album + Commentary From Teena Marie. Hosted by Kevin Amos and additional commentary from Teena Marie)
Album Review: Teena Marie – "Congo Square"
Soul/Funk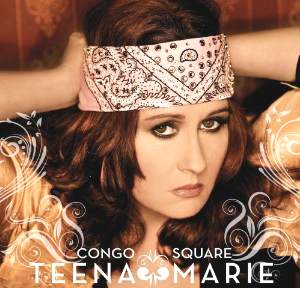 I am totally fascinated by Teena Marie and after listening to her new album called "Congo Square" I am now convinced that after all is said & done, she will become recognized as not only one of the most popular artists of her generation, but also as one of the most innovative in an arena not previously known for it's innovation.
Of course like most people I was introduced to her in the late 1970's via her association with Rick James. And of course I was a big fan along with everyone else of her recorded output in the 1980's. Lots of hit records in an updated funk style that owed as much to Minnie Riperton as much as it did to Rick James. It was funky, erotic and playful all at the same time, in a very entertaining manner. Most of all Teena injected her personality (even a litte bit of rap on "Square Biz") into her songs in a way that endeared her to her audience of funkateers, who by now were no longer teenagers, but were now in their late 20's/early 30's. Of course these people were no longer called "funkateers" in the 1980's. They were now considered to be the core of an audience that was now called "Urban Contemporary" and also the target audience of a similarly named nationwide radio format with the same name.
Today that radio format is called "Urban Adult Contemporary" and honestly most of the people who called themselves "funkateers" during the 1970's think that this format is horrible. That's because neither the format nor the music has grown with the audience. In fact much of the format and the music insult the audience. However the "Urban AC" format continues to be financially successful because it's audience feels that it has no alternative. Much of the music is either "bad new stuff" from older artists or "bad new stuff" from newer artists. And as a result the audience has to "settle."
Fast forward to 2009 and the album "Congo Square", Teena Marie has done something for her audience that is totally unexpected, and completely welcome. Imagine if you could take the very best of 1980's "soul/funk" and pretend that the ravages of rap music had not completely rendered "soul/funk" music impotent during the 1990's? Imagine instead that it had continued to advance musically along it's projected path starting in about 1985, continuing till 2009. Imagine how good that music would sound. It would be funky, it would be erotic, it would be personal, it would have substance and it would connect with you and your lifestyle. And it would be delivered to you by someone that you feel totally comfortable with, who had also endured the very same up's & downs offered by post affirmative action America.
Congo Square" is really two albums for the price of one.
Album #1 (tracks 1-9) is one of the best "Urban Adult Contemporary" albums that has been produced in 15 years. One of the reasons why it sounds so good is because Teena Marie knows her audience and is a master of knowing what their expectations are. She knows that what they want is something that is based on 1980's soul/funk, but she also knows that they want something that sounds fresh, but at the same time speaks to them on an extremely personal level. She delivers for her audience a soul music sonic masterpiece in a manner that someone like Alicia Keyes could never deliver, because Alicia Keyes doesn't yet have the "battle scars." And she does it in a way that respects the past as she brings it up to date.
Album #2 (tracks 10-16) is something special and Teena Marie is possibly the ONLY white artist who could successfully pull it off. Album #2 (tracks 10-16) from a lyrical content perspective, sounds more like something Gil Scott-Heron or Sly Stone or the Last Poets or the Neville Brothers or Nina Simone might do. It's in effect as if she is saying, "Black folks, yall need to sit down, shut up and let Lady Tee take yall to school for a while about your own history, cuz yall are getting ready to screw yourselves." Teena Marie does indeed take us to school as she addresses topics like the true meaning of "Congo Square" in music history, the true meaning of the Blues, an ode to Mrs. Corretta Scott King, the impact of soldiers separated from their families by war. His is all done in a jazzy/funky/bluesy style that will remind you of the late 70's/early 80's style of Lonnie Liston Smith or Donald Byrd or Freddie Hubbard, etc. She is doing nothing short of telling Black folks that "regardless of how badly you are being treated by others, absolutely nobody else besides you is responsible for passing your values & your history on to your children, so stop passing the buck and start doing what you & I BOTH know YOU are supposed to be doing, before it's too late." No other white artist could even conceive of getting away with this besides Teena Marie. Here is a big clue as to why. A few years ago I attended a Teena Marie concert at the Dell East in Philadelphia, where she literally "tore the roof off the sucka." The crowd was transfixed/transformed by the sheer power of her music. After observing this I went around and interviewed several fans, asking them the question; "How come yall love Teena Marie so much, she's a white woman." One 40 year old Black woman answered me like this; "Teena Marie isn't white, she's one of us."
The Pressure 5:32
Can't Last a Day 5:06
Baby I Love You 4:58
Ear Candy 4:48
Lover's Lane 5:08
Marry Me 5:32
You Baby 4:16
Milk N' Honey 5:27
What U Got 4 Me 4:43
Rovleta's Jass
Congo Square 4:55
Harlem Blues 5:18
Black Cool 2:00
Ms. Coretta 5:20
Soldier Boy 4:26
The Rose N' Thorn 5:30
–Bob Davis
earthjuice@prodigy.net


Teena Marie – Congo Square Album + Commentary From Teena Marie. Hosted by Kevin Amos and additional commentary from Teena Marie)
Concert Review: Howard Hewett/Teena Marie @ the Dell East. Philly (6/17)
Teena Marie Live Onstage @ the Dell East. Philly (6/17)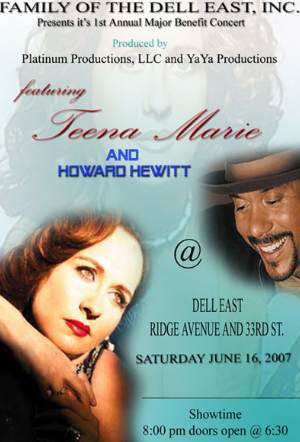 Going to a concert at the Dell East in Philly is always an uplifting experience for me. For me it's an activity that is somewhat akin to drinking "mother's milk" and rejuvenating my own spirit so that I can soar and become a better person.
Some of the best concerts we have covered here on Soul-Patrol.com have taken place at the Dell East. One example on the site that I can point you towards is at the following link:
http://www.soul-patrol.com/funk/man_con1.htm
Although I am not a native of Philadelphia, the whole scene reminds me of a time and place when Black Americans walked on the soil of the United States with pride in themselves because they were armed with the full knowledge that the culture they had created was quite simply the best that had ever been created and that their children would be able to leverage that culture into a future that knew no boundaries. We were truly the "Mighty People of the Sun" and we wore big Afro's and platform shoes because we deserved to be physically closer to the sun than other people.
Experiencing the true FUNK BOMB at the Dell East on a warm summer night is nostalgic for me because it reminds me of a time when Black Americans seemed destined for greatness. The 1970's truly were the historical equivalent of the 1920's "Harlem Renaissance". Although I'm always glad for the nostalgic feeling that it brings to me to be at the Dell East, it also causes me to cry when I think about how Black Americans have squandered all of our accomplishments of the 1970's since that time.
And for me this whole rollercoaster of emotions was to be enhanced by the presence of Sista Habibbah from the Philly Soul-Patrol Chapter & the Mandrill Family. If I was going to design a post card to use as an example of what 1970's Afrocentric philosophy "looked like", I would put a picture of Sista Habibbah on that postcard. Those of you who have met her, know that her calm & positive persona under what are sometimes the most negative of circumstances can be quite soothing. In short Sista Habibbah looks and sounds like what "tha Funk" was always supposed to be.
On this night instead of the almost biblical looking Mandrill the main attraction was going to be a small white woman named Teena Marie, who on the surface is the antithesis of of the Wilson Brothers.
Teena Marie over the years has managed to become a "cult artist" within the Black community ever since she first burst on the scene in 1979 with the double sided hit: "I'm a Sucker For Your Love" & "Deja Vu (I've Been Here Before"). And in today's environment where on a daily basis we see new young white singers being artificially promoted as being "soul music artists", the accomplishment of Teena Marie and her astounding connection to Black America stands as the overwhelming example that these "wannabe soul artists" (ex: Joss Stone, Amy Winehouse, Justin Timberlake, etc.) should aspire to.
Opening the show was Howard Hewett…
Howard Hewett is a classic balladeer who also brings some "limited funk credentials" to the table based on the hits he had as a member of Shalimar. He did a good job in revising his classic hits from the days of Shalimar ("Make this Move Right Now", "Night To Remember", etc.) and his solo career ("For The Lover in You"). The crowd of just under 10,000 at the dell east responded to polite applause & respect. This crowd loves Howard Hewett, his legacy of great songs from the past and respects the trials & tribulations of his personal life which they know all about from his many TV appearances over the years as well as his transition into the world of Gospel music. He talked from the stage about his new album "If Only" and asked the crowd several times to request it on WDAS-FM (the local Clear Channel Knee-Grow Radio station). But in the end, the crowd knew Howard Hewett was really there to set the table for the "Vanilla Child".
By this point it was now dark outside and I decided to take a walk around both the inside and the outside of the Dell East. Although located inside of Fairmount Park, the Dell East is truly a part of the community of North Philadelphia. There is a fence around it, however the fence is set up in such a manner that even if you are outside of the venue, you can still see the stage and hear the music. People were camped outside of the fence with coolers and BBQ grills and there were plenty of little kids on bikes stationed outside. Inside of the venue there were "playas" (both male & female) all dressed like they were attending the Academy Awards. A fair number of younger people were also in attendance and the DJ was now playing a mix of 70's funk & early 1980's rap music in anticipation of Teena Marie.
Warren Haskins of "The Friends of the Dell East" took the stage to announce the presence of several local dignitaries and their support for the recently announced 40 million dollar renovations for the Dell East facility.
Patti Jackson of WDAS then introduced Teena Marie and the crowd finally had their "Vanilla Child".
Teena "skipped" on to the stage and then went off with a rousing cover version of the late Lyn Collins classic "THINK". So imagine this scene for a moment…
– I am inside of the Dell East, located in North Philadelphia, one of the largest ghettoes in the United States.
– The crowd is "99 & 44/100 percent Black".
– Teena Marie opens with a cover version of what is perhaps the FUNKIEST hit song ever recorded by a Black woman.
– Next to me, dancing up a storm is the most afrocentric Black woman that I know (Sista Habibbah)
– & the crowd is R-O-C-K-I-N to this tiny white woman and showing her as much love as if it were Lyn Collins herself.
You see that's because when you are dealing with Teena Marie and Black America, you are witnessing something that Joss Stone, Amy Winehouse, Justin Timberlake, (and their handlers) can only dream about and NEVER achieve.
I understand what it is, but for my own edification (and because I knew that I would be writing this review) I walked around during the course of the evening and asked at least 10 different people the question: "How come Black people love Teena Marie so much even though she's white?"
EVERY PERSON THAT I ASKED RESPONDED WITH THE SAME EXACT ANSWER:
"TEENA MARIE AIN'T WHITE, SHE'S ONE OF US"
Teena Marie then proceeded to run thru not only her own catalog of hit songs, but also those of others:
"Think"
"Behind The Groove"
"Love of Money"
"I Need Your Lovin"
"Deja Vu (I've Been Here Before)"
"Portuguese Love"
"You and I"
"I'm Just a Sucka For Your Love"
"Flashlight"
"Sweet Sticky thing"
"Ooo La La"
"Rock Your World"
"Fire & Desire"
"Skylark"
"Square Biz"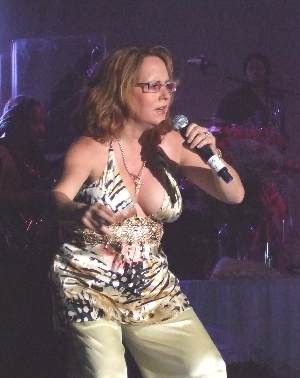 So therefore, in addition to her own beloved work, Lady Tee also had the good sense to connect the dots of her own music to that of other artists from that timeframe.
This was truly FUNK CHURCH yall
From the stage she spoke of "sistahood" and just how tough it was dealing with all of the "Casanova Brown's" of the world and the sistas in the audience yelled back at "Lady Tee"…..HELL YEAH.
She spoke of her mentor/lover the late Rick James and then paid tribute to him with the songs: "You & I" (featuring Teena's musical director whose name escapes me on the vocals) in tribute to the late Rick James and Teena joined him on him on "I'm Just a Sucka For Your Love". When it came time for "Fire & Desire", Teena sang it alone. I had been hoping that perhaps the musical director or maybe even Howard Hewett would join her for the classic duet originally sung by Teena Marie and Rick James. However there really was no need for Teena to be accompanied by anyone. At that point the spirit of Rick James had permieated the Dell East and you could literally hear his voice. This all brought a tear not only to my eye, but I am sure to all who were in attendance.
And of course during the rousing "Square Biz" she rapped (yes I do mean rap) the lyrics that forever made Teena Marie "ONE OF US" first heard back in 1981….
"I've heard a boatload of other ladies' raps
But they ain't got nothin' on me
I'm less than five foot one — 100 pounds of fun
I like sophisticated funk
I live on Dom Perignon, Caviar, Filet mignon
And you can best believe that's bunk
Here's what I'm talking — Square Biz, Square Biz
I've been called Casper, Shorty, Lil' Bit
And some they call me Vanilla Child
But you know that don't mean my world to me
Cause baby names can't cramp my style
I love chickiken and Buff's collard greens
A little hot water corn bread
I love you too Cat Daddy, but don't you let that
Go to your head — That's what I'm talking baby,
Square Biz
You know I like spirituals and rock
Sarah Vaughn, Johann Sebastian Bach
Shakespeare, Maya Angelou,
and Nikki Giovanni just to name a few
I'm wild and peaceful, Lady Tee
I got to keep my irons in the fire you see
I got the point, the scam, the low, the deal
What you feel, say what!
Flash back — who's that…"
Those words are in fact the answer to the question I had asked folks in the crowd earlier that evening.
Teena Marie really is "ONE OF US", regardless of her parentage…
HER DNA IS 100 PERCENT BLACK AMERICAN
And in the song Square Biz" she defines EXACTLY what that DNA is composed of.
Try as they might Joss Stone, Amy Winehouse, Justin Timberlake, (and their handlers) will NEVER GET THERE.
The crowd leaves the Dell East after the final song and they are energized once again about their own culture.
They are energized because they just got through watching a tiny white woman tell them just how great their culture is and that to prove just how great the culture of Black Americans is that she personally went to the extent of totally discarding not only the culture she was born into, but also the PRIVILEGE that goes along with it.
Now what better endorsement can the once (and perhaps future) currently low self esteemed "MIGHTY PEOPLE OF THE SUN" have for itself?
And what better place to do it than at the ancient Dell East, where surely the ancients themselves could be heard chanting "Square Biz" in the night air in Philadelphia…
Have read statements from people such as the "black music experts at Rolling Stone magazine" saying that "Teena Marie transcends race" or worse yet, "The music of Teena Marie is Color Blind".
I am here to tell you that these people have no clue what they are talking about because Teena Marie's music is explicitly about race, empowerment, culture and more.
Their statements prove beyond the shadow of a doubt that they either never listened to the lyrics or have never witnessed a show. Teena Marie's music is 100 percent about the glorification and extension of a culture that is dying a very painful death. And Teena Marie has a message to Black Americans; she wants you to "fly your funk flag" and to "fly it with pride." because once you let them take it away from you, that you won't EVER get it back.
And that my friends is what's "behind the groove."
–Bob Davis
earthjuice@prodigy.net


Teena Marie – Congo Square Album + Commentary From Teena Marie. Hosted by Kevin Amos and additional commentary from Teena Marie)
New Compilation Album From Teena Marie:
The Ultimate Collection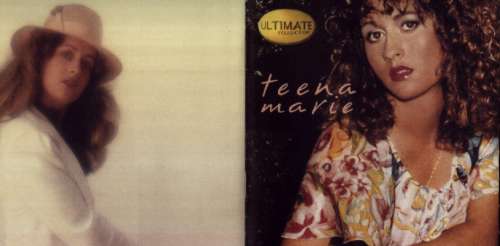 "I was walking around the Motown offices when I heard this girl singing her ass off. I walked in and there was this little1 munchkin, white girl. I said, 'Wow, you're really great.'"
–Rick James
Before there was Mariah Carey, there was Teena Marie. Lady T was one of the first, and still one of the few, female white artists completely embraced by R&B audiences. Thanks to her funky, soulful voice, and because her debut album did not feature her photo, programmers at urban radio assumed she was black. With her picture on her second album, the R&B world was shocked to discover her fair skin. But it didn't matter. Teena Marie was a true soul singer.
With her Old School R&B sound currently experiencing a revival, Teena Marie: The Ultimate Collection (HipO Records), released February 1, 2000, brings together 15 of her baddest love jams, and eight Top 10 R&B hits, including "I'm A Sucker For Your Love1" "I Need Your Lovin'" and "Square Biz," and her biggest success, the Grammy-nominated #4 pop hit "Lovergiri." Also included on Teena Marie: The Ultimate Collection is "Fire & Desire," a duet with one-time mentor Rick James heard on his 1981 Street Songs album, and her "Latin Lullaby" which appeared on 1996's Saxtress from smooth jazz sax goddess Pamela Williams.
But Marie (not to be confused with Brazilian jazz singer Tania Maria) was more than a girl singer. Though James produced her first album — the critically acclaimed Wild And Peaceful (1979), which included "I'm A Sucker For Your Love" and Richard Rudolph (Minnie Riperton) her second — 1980's Lady T, with "Now That I Have You" and "Behind The Groove," a Top 10 disco smash in the U.K. — Marie would be the major writer and producer of her remaining albums.
Her third, 1980's Irons In The Fire, boasted the Top 40 pop hit "I Need Your Lovin'" and "Young Love." She went gold with 1981's It Must Be Magic, which included "Square Biz," the jazzy "Portuguese Love" and the Top 10 R&B title track. After 1983's Robbery, she finally scored a big pop hit with "Lovergirl" from her sixth album, the gold Starchild (which included "My Dear Mr. Gaye") . From her subsequent albums, The Ultimate Collection includes two Top 10 R&B hits: "Work It" from Naked To The World (1988) and "If I Were A Bell" from Ivory (1990).
Teena Marie continues to record and perform today, and is increasingly cited as a pioneer for women, a creative influence in R&B and a singer with soul.


Teena Marie – Congo Square Album + Commentary From Teena Marie. Hosted by Kevin Amos and additional commentary from Teena Marie)
Subject: LADY TEE – TEENA MARIE

Now you know this gurl is bad !!! evrything from the slow jamz.."to the get your hips to movin" kinda groove…

I would like to know what shes up to these days??/ anyone know ??????

Teena Marie is my favorite female funk artist. The girl is BADD!!! I'm been trying to find the album with "Young Love" (my favorite cut) for a long time now, but the wreckastows never seem to have it in stock. Do you have that album, maybe you could dub it for me…please.

Do they have a Tower Records where you live ????? They have just about everything there..saw several of her Cd's last weekend…If They dont have it..they will order it…I would love to Dub it for you..alas.my Teena Marie Grew legs and somehow opened the door..climbed down the stirs.. crossed the street and has not been seen since …however i am planning on restocking with cd's. .just as soon as i hit the lottery !!! Do you have any other favorites by her ???

Yes…….I have been a big fan of hers since I first heard the jam "Square Biz". She is truly badd and I really should have included her in that list of FUNK guitarists that I put up a few weeks ago. She throws down on the slow jams as well. A great voice & very underrated in my opinion. She is still around also, I know that she gave a concert in Philly
last summer.

"who said a white girl can't play FUNK" ?

Lets see……"DE Ja Vu" would have to be at the top….Square Biz..Sucker For Your Love..Young Love..darn I could go on and on and on……

( De Ja Vu..holds special memories for me….)

" I been here before…."
Most Definitely, the girl is BADD! I love all of her songs, it is so hard to narrow down my favorites! Ahh… Lady Tee!

"Portugesse Love" & "Sucka For Your Love" were probably the two most memorable Teena marie jams for me.

Subject: Teena Marie Bio

At Motown, Rick James, the unofficial king of funk, took her under his wings and helped organize recording sessions for her label debut during late 1978 and early 1979. Besides handling production, Rick also wrote most of the material for the project. That LP, Wild And Peaceful (1979), showcased an artist who obviously was a diamond in the rough. While there were some inconsistencies in her treatment of the various numbers, overall it was an excellent first effort. The album provided two charted singles: "Im Just A Sucker For Your Love" and "Deja Vu".
Teenas impact on the music world was even greater thanks to her soon-demonstrated audience rapport in live performances.
A quick study, she rapidly picked up the basics of studio work as evidenced by a first-rate follow-up album, Lady T (1980). The record company culled two more hit singles from that album: "Behind The Groove" and "Can It Be Love." Teena quickly took more and more control of her career directions.
For her third album, she wrote most of the songs, arranged a considerable part of the rhythm and vocal tracks, and also co-produced the collection, Irons In The Fire (September 1980). Even more impressive than Lady T, it made the soul charts almost immediately. Its singles hits included "Young Love" and "I Need Your Lovin," the latter her first top 10 success on the soul charts. The album sold over 500,000 copies and earned Teena a gold-record award from the RIAA.
In June 1981, Gordy issued her album It Must Be Magic, another gem that a Rolling Stone reviewer called "superb thinking mans dance music. Ordinary lyrical concerns are made extraordinary by Teenas idiosyncratic imagery and wordplay. Your booty and your brain are equally motivated."
Teena herself commented once: "My songs are a reflection of my life as an English major and my life in the streets." Charted singles from the album included "Portuguese Love" and "Square Biz" (a song that did
well on pop charts as well and was named one of the years best in a readers poll conducted by New York Rocker magazine). After that album and the backing concert tour, Teenas association with Motown came to an end. This time there were plenty of suitors for her services from other
labels. The winner proved to be Epic Records. Her Epic debut, Robbery (September 1983), was in the top 25 on black charts at year-end and also starting to move up on the general pop list. The title track provided Teena with another hit single. For her next album, the gold Starchild
(1984), Teena was involved in almost every facet. She wrote six of its nine songs and co-wrote the other three. She also supervised much of the arranging and was overall producer.
Its tracks included the well-recieved "My Dear Mr. Gaye" and "Out On A Limb," while "Lovegirl" reached the top 10 on Billboards pop charts and made Teena a 1985 Grammy finalist for best R&B Vocal Solo Performance, Female. The next album too was produced by Teena, who wrote five songs herself and collaborated on the other three. Among the backing musicians
were some of the best-known names in jazz, rock, and funk:
· Stevie Ray Vaughan
· Bootsy Collins
· Bradford Marsalis
· Stanley Clarke
· Paulinho daCosta
· Nathan East
The album, Emerald City, reflected Teenas efforts to expand her musical horizons a bit, though without betraying her R&B heritage. She pointed out: "Shangri La has a strong Italian flavor to it and You So Heavy [featuring Vaughan on guitar] shows off my rock and Beatles influences." Besides those, she noted, "Sunny Skies" (with solos by Marsalis and
Clarke) was a fortyish jazz ballad and "Battacuda Suite" was intended to have a strong Brazilian flavorm as she noted, "built around eight percussion instruments." The July 1986 album quickly made both pop and black charts as did the single "Lips To Find You." Her fourth Epic LP was Naked To The World (March 1988).
Subject: Teena Marie:Heavy metal ?

Is she badd ….or what ???





I have a book entitled "Stairway To Hell" which is about Heavy Metal Music from a historical perspective. In the book the author states he considers Teena Marie to be one of the greatest Heavy metal acts ever.


Teena…..Heavy Metal…..hmmmmmmmm!!!! I wondered what pipe they were smoking the day they wrote that!


Teena the headbanger?? Don't think so!


Anyone else ever check out this book ?


I see Teena in a whole different light now


I have heard the album, and I never saw it in that light!
And thinking about it now I still do not see it in that light. Emerald City had to be one of her most unique albums, but the vibe this writer got is certainly not the vibe I got from it.


Heavy Metal? Oooook….. I need to give it another listen, it was rock flavored, but not Heavy metal.


Here is what the book Stairway To Hell – Chuck Eddy has to say about Emerald City – Teena Marie on Epic I 986 Out of 500 heavy metal albums the author ranks Emerald City as number 9 !!


<
Exerpt From Stairway To Hell: Teena Marie

"If listing this manifesto of freethink in a metal -guide weren't so perverse I n probably list it even higher, so cal me gutless, but don't deny it belongs. Side One is the hardest rock any woman's ever made, and it may welI be the on y legitimately "psychedelic in' music of the eighties.
Onetime Rick James protégée Teena is a true feminist who cannot be pigeonholed into any womanly role outlined by Phyllis Schlafy or Helen Reddy or their moms; she's an open-souled soul who drinks in the whole world and refuses value judgments and omits nothing. A white person who's spent her adult Iife entertaining blacks, a miracle offspring of Part Smith and James Brown and Robert Plant (c. 'Foor in The Rain") and Minnie Riperton who's been known to toboggan down moonnbeams and visit Atlants and Neptune, she's got a batch of LPs on Motown and Epic, most of 'em rather guitarless. Here, she hits Shangr-la and Oz and the southern tip of Spain, lustily stretching and snapping ann bending her voice, tasting life into words for alI They're worth, slipping into trances, exploding into jive asides and spit-in-your-eye taunts.
She works her scats gymnastic as a Hendrix solo, her soul leaves her body, she breaks syllables into subatomic particles like she's just learning to talk. Which she is. The lyrics are too silly. too ingenuous, to believe. "To live inside the major not the minor chordland forget now we mane love in a '57 Ford." One song's metaphors are almost all edible-candy-coated kisses, heavenly Milky Ways, ice cream "sammiches," Beaujolais
Guests include Branford Marsalis and Stanley Clarke, the first voice you
hear belongs to Bootsy CoIlins, the excitement takes a couple minutes to get started, ann it calms nown sooner than it should, wth Brazilian bossa novas and lush torch-lulabies.
"The rhythms used on Emerald City are called Sha Sha a la Fum," says the sleeve, which also features instrument-credit hieroglyphics as crazily cryptic as any tunes Zeppelin ever devised. A whole new language.
So it's hard to figure out who plays what, but I think the guitars, fuzzers that roar toward internal-combustion culmination's like Hawkwind helping out Funkadelic, belong to Teena and to Nikki Slick. (Teena's ax on the cover has aquamarine paisleys, the brand doesn't matter.) "Once Is Not Enough," "Lips to Find You," and "You So Heavy" are frantically bongoed salsa-meta the latter, an instructively named ripchord-ripper dedicated to Rick James, concludes with what sounds like frets being sawed in half before the feedback's disappeared.
Since Teena hates no music, and absorbs everything she likes, the sounds hint at possibilities no one e se has even considered, None of it's art, and all of it is, and no other eighties rock 'n' roll derives so much pleasure out of its singing and dancing and nombast. Nobody else is so cosmic, nobody lets so much hang out Teena's in her own galaxy, and she cannot be controlled."
— Stairway To Hell

Then on Monday Nov. 5, 2001 at 10 pm est… in the Soul Patrol chat room at:Soul Patrol chat roomand join us as we discuss the life and times of Rick James as we listen to the LIVE CONCERT from 1981 Hosted by the producer of the CD DELUXE version of the classic album: Rick James: Street Songs!. Harry Weinger..ALL ARE WELCOME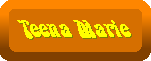 Teena Marie – Congo Square Album + Commentary From Teena Marie. Hosted by Kevin Amos and additional commentary from Teena Marie)
Click here to enter your suggestions


Click here to go to the P*FUNK REVIEW main page