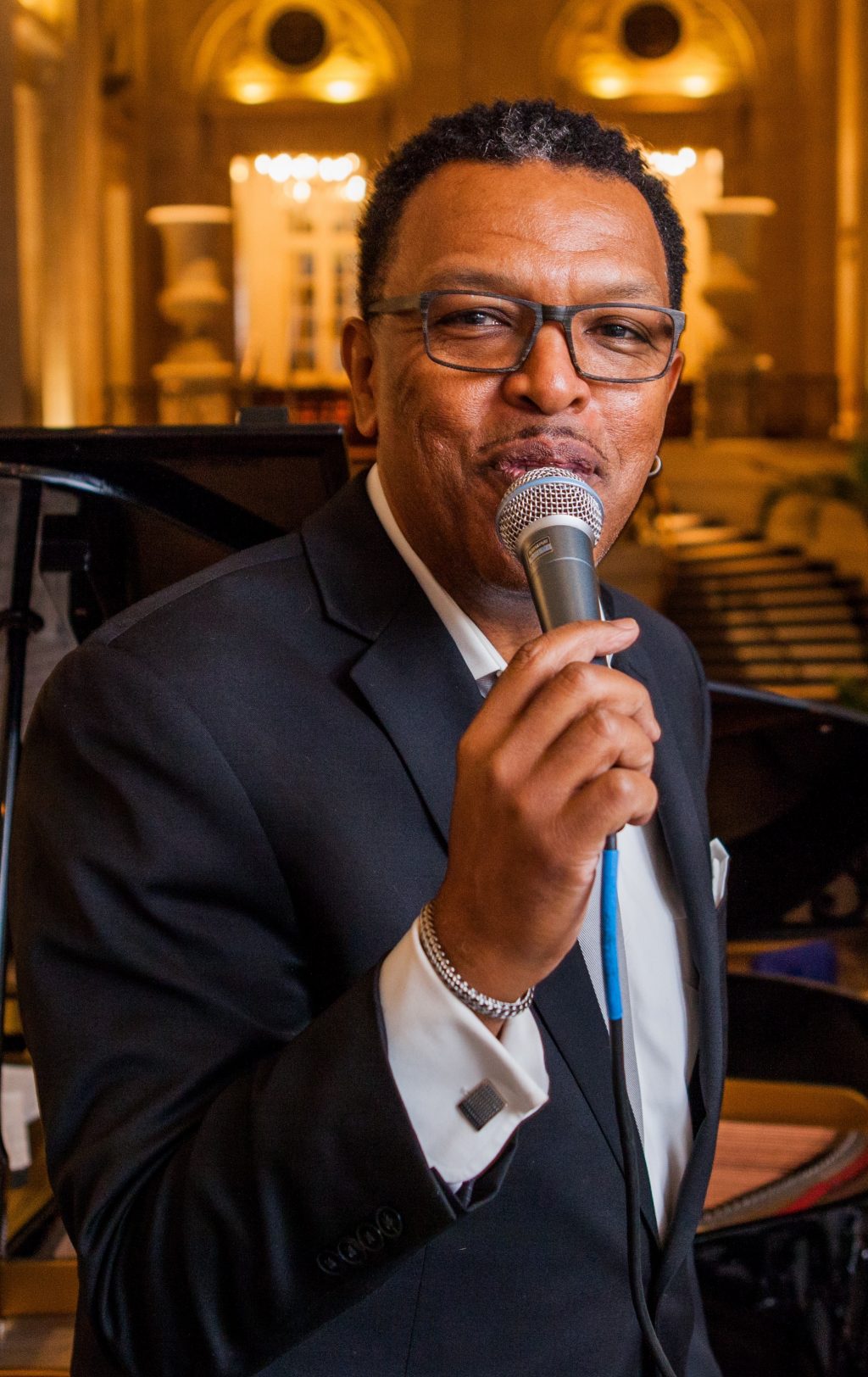 Verne's single's, "Spend Christmas with You" and "Focus (Missing You)" are available on the following digital platforms:
Streaming: Apple Music, Deezer, Media Net, Spotify
Purchase: iTunes, Amazon Music
Bio: It all started with drums. Verne "VA" Allison and a gang of neighbor kids started their own Fat Albert junkyard band "Man, we beat on garbage can tops, sides of buildings, even bicycle handlebars. "I just liked it". At seven his rapture brought him a set from Santa (Sears and Roebuck
catalog) Blue Sparkle! Total true joy from hands to feet! Along with his drum lessons he learned guitar on a rented ax.
Later, the energy and the magic of being in the studio watching the process of his father Verne Allison making history with The Dells, made him a producer…..and a songwriter…
With Verne a thought becomes lyric and melody, that can't be complete without the rhythm, the groove, the drums He had to start singing, it was all around him. A memorable moment was on a Robert Townsend tour. Two mics on a stage with him, Dionne, Gladys, Stevie and Howard Hewitt. Hanging with the big boys and girls he thought "I am a SANGER too!"
He's played every genre (behind and in front of the drums) from back alley blues to Vegas orchestra. While writing he has pondered " can you be the one to heal someone's sorrow, if you've never felt their hurt? You'll never know until they hear your song"
Drum Credits
The Dells – "Reminiscing"
Gene "Daddy G" Barge ' "Olio"
Nick Colionne
OTs Clay – "Walk A mile In My Shoes" (Grammy nominated)
Uvee Hayes
Tom Tom 84
Producer
Marqueal Jordan – "It's All Up To You"
The Dells – "Reminiscing" "The Second Time" "Can We Skip That Part"
Vocals
Frank Russell – "Circle Without End"
The Dells- "Reminiscing"
Marqueal Jordan – "It's All Up To You"
Tours
The Dells
The EmoTons
Nick Colionne
R. Kelly – "Born Into The 90's" & "12 Play"
Robert Townsend and his Partners In Crime
Bloodstone
Slide Hampton
Dee Alexander
ARTIST RELEASES
Focus (Missing You) – Wolf Ent.
Spend Christmas With You – Nu Ground ProducTons