WEST COAST BLUES – T-Bone Walker, Charles Brown, Etta James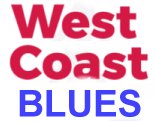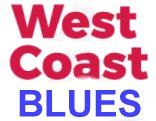 The West Coast may be one of the last places one would expect to find a historic and vibrant blues scene. The state is not known for the hot and humid cotton fields of the Delta, the crowded working environment of Chicago's factories and stock yards, or the desolate living conditions of the Piedmont. In fact, the low numbers of African Americans in the population meant there was almost no West Coast blues before WWII, except for Kid Ory's efforts in the early days of "race music." Los Angeles was the terminus for the Southern Pacific Railroad. Just as the Illinois Central had led people from the Delta to Chicago and other points north, the Southern Pacific did the same for folks leaving Texas for a better life. Also, Los Angeles was the home to burgeoning independent record industry labels such as Specialty, Imperial and Aladdin, and the Bihari Bros. group (RPM, Modern, Kent, Flair and Crown)
T-Bone Walker stands as the prototypical Texas bluesman and ironically also the leading creator of the West Coast Sound. His sojourn to California was followed by Pee Wee Crayton, Lowell Fulson, Amos Milburn, Charles Brown, Johnny 'Guitar' Watson and Big Mama Thornton. Some blues historians have argued that "Maybe West Coast Blues is just Texas Blues with more sunshine and better access to studios!" When the Texans arrived in the 1940's, jump blues, an up-tempo fusion of jazz and blues was the trend. Big bands had become uneconomical and smaller units filled the vacuum. Small combos like Johnny Otis, Big Joe Turner, Percy Mayfield, Nat King Cole, Charles Brown, Eddie "Cleanhead" Vinson, and Ray Charles were all based in LA at the time and laid the foundation for the West Coast Sound that came down to later artists like Etta James, Big Jay McNeely, Ivory Joe Hunter, Johnny Guitar Watson, Little Esther Phillips, Little Charlie and the Nightcats with Rick Estrin, Sonny Rhodes, Joe Louis Walker, Junior Watson and Rod Piazza and the Mighty Flyers. This article will look three of the creators of the West Coats blues sound, T-Bone Walker, Charles Brown and Etta James.
T-Bone Walker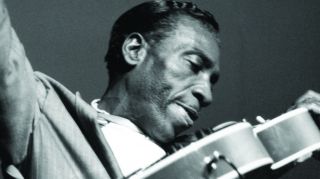 Aaron Thibeaux Walker, an important architect of the West Coast Blues sound, was born in Linden Texas in 1910 to musician parents. He left school at the age of 10 and by age 15 was working as a professional musician. He was a protégé of Blind Lemon Jefferson, guiding him around town and to gigs. He also was close friends with Leadbelly. In 1929 at the age of 19 he made his recording debut with Columbia Records under the name Oak Cliff T-Bone. Oak Cliff being the community he was living in at the time and T-Bone being a corruption of his middle name. Walker was a gifted dancer as well as guitarist and toured with Ida Cox. Around 1930 he won a talent contest promoted by Cab Calloway and toured the south with his band. He also appeared with Ma Rainey in her 1934 Fort Worth performances. The next year he moved to Los Angeles and quickly became a favorite on the nightclub circuit. In 1935 he became the first bluesman to use an electric guitar. During World War II he was recruited by boxer Joe Louis to tour and play for the troops. In the mid 40's he became a band leader and recorded some of his more memorable tunes including "Stormy Monday" while in New York City combining the country blues tradition with the more polished contemporary swing. Walker said his style was influenced by Scrapper Blackwell, Leroy Carr and Lonnie Johnson. In the 1960's Walker toured with the "Rhythm and Blues, USA" tour with the Count Basie Orchestra. Blues authority Pete Welding wrote that T-Bone Walker was "one of the deep, enduring wellsprings of modern blues to whom many others have turned and continue to return for inspiration and renewal" Among those he influenced were BB King, Pee Wee Crayton, Albert Collins and Johnny Winter. Walker died of a stroke in Los Angeles on March 16, 1975. In 2011 he was voted by Rolling Stone magazine as number 67 of the "100 Greatest Guitarist of All Time"
Charles Brown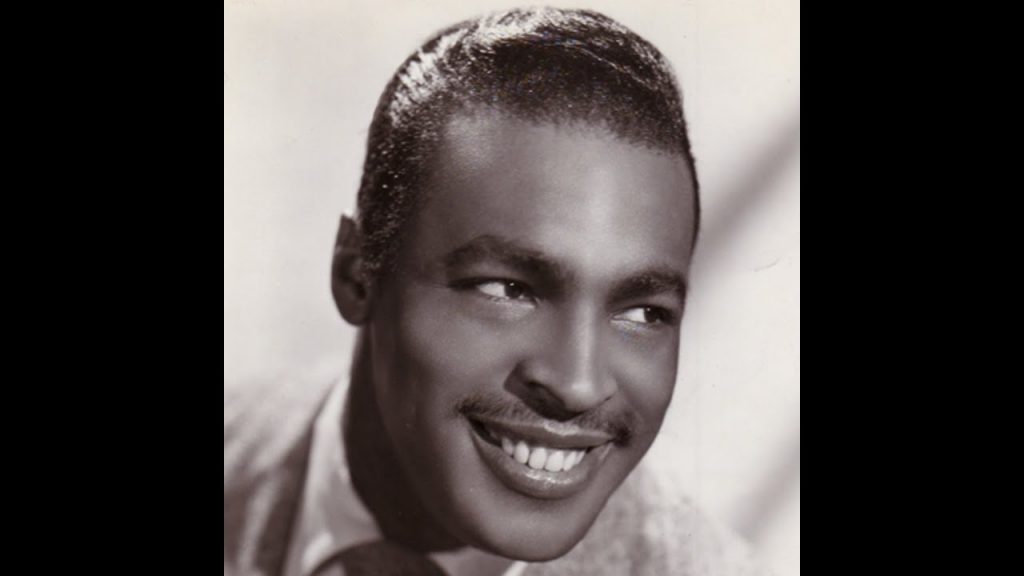 After earning a degree in chemistry, the 21-year-old classically trained Charles Brown left his home in Texas City, Texas and followed the Great Black Migration leaving the Lone Star State for the West Coast to begin his career. He was destined to become one of the most distinguished singers of his day. Landing in Los Angeles in the middle of World War ll, Charles landed a job with the Bardu Ali band before joining Johnny Moore and the Blazers, a piano-bass-guitar combo. His first 1946 Aladdin Records recording session produced the time-honored hit "Driftin' Blues," which ushered in an entirely new sound that would late be classified as" West Coast Blues." The next year they went back into the studio and penned the phenomenally popular "Merry Christmas Baby,' which immediately became a holiday favorite. The following year, Brown left the group to form his own band, miffed that he was receiving less money than the non-singing and non- song writing band leader. His was soon successful with two number one rhythm and blues hits, "Trouble Blues" (1949) and "Black Night" (1951). At the dawn of the 50's- rhythm and blues became more animated and profane and laid the foundation for rock and roll. Brown's mellow laid-back style did not quite fit. At the same time, he was a tad grittier than Nat King Cole so that the pop avenue was closed to him. He continued to record with less success, although the 1961 recording, "Merry Christmas Baby" was a big hit for Brown. He eventually retired, sometimes coming out to perform at small venues. He was rediscovered by blues fans in the 1980's and actually was helped financially by one of the first grants from the Rhythm and Blues Foundation. That stimulus helped the production of new recordings and a tour with Bonnie Raitt. I had the opportunity to see Charles Brown at the Penn's Landing Blues Festival in Philadelphia in the early 90's. It remains one of my most cherished blues performances. His artistic powers were present until he died January 1999. He was posthumously inducted into the Rock and Roll Hall of Fame the same year. He was a major influence on Ray Charles, Amos Milburn, and Floyd Dixon, among others.
Etta James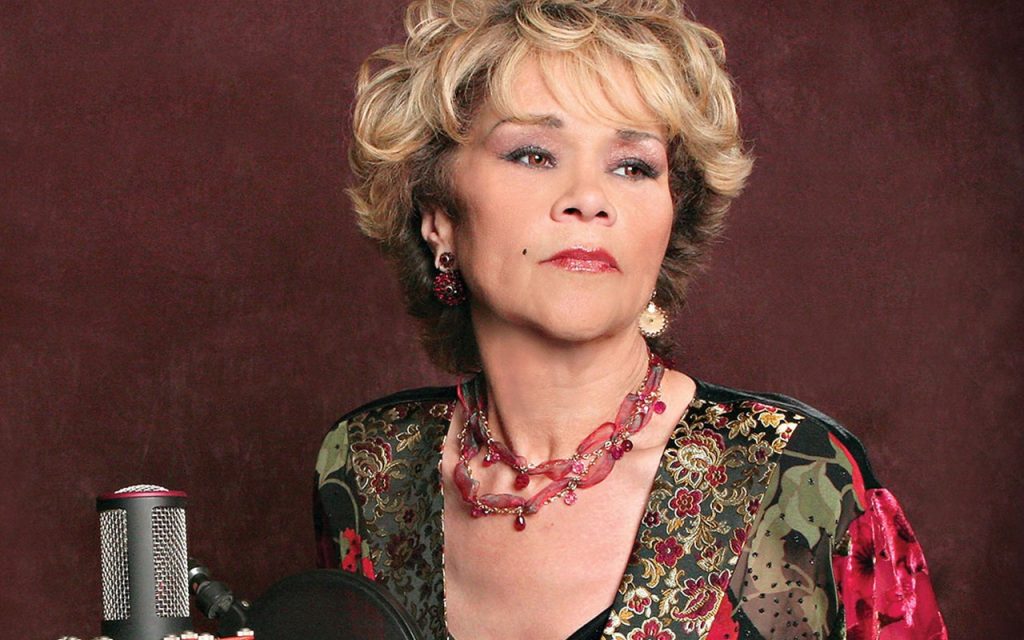 Born Jamesetta Hawkins in January 25, 1938, Etta James was one of the few West Coast blues icons who did not migrate from the south, particularly Texas. At birth, her mother was only 14 years old and she never knew her father although she would later say she had reason to believe that he was the well-known pool hustler Minnesota Fats. Etta James was not easy to categorize. Her career produced big hits in the fields of rhythm and blues (Good Rockin' Daddy) pop standards (At Last) which was written in 1941 and originally recorded by the Glenn Miller orchestra. She also received four Grammy Awards (including a lifetime-achievement honor in 2003) and one Grammy was for the jazz tribute album, "Mystery Lady: Songs of Billie Holiday." Her blues recordings are standards and she was often a headliner at national and international music festivals including Art Scape in Baltimore. Etta had a troubled and challenging childhood. She was raised by relatives and friends and did reunite with her mother, who provided little supervision, at age 12 in San Francisco. Her love of music was a valuable foundation and a teen singing group she formed, the Creolettes at age 13 caught the attention of famed bandleader Johnny Otis. He recorded them with a version of the Hank Ballard hit," Work with Me Annie." That was 1955, and Etta stepped out on her own to limited success. Her big break came in 1960 when Leonard Chess signed her to a new recording deal that produced West Coast flavored, jazzy blues and rhythm and blues chestnuts like "All I Could Do Was Cry,"" My Dearest Darling" and "Trust in Me." Royalty problems with Chess; artistic differences with the label's producers and her own growing drug and relationship problems strained that partnership. Moving to FAME studios in Muscle Shoals, Etta recoded some of her best blues tunes like "I'd Rather Go Blind," and "Tell Mama."
Etta had a checkered career going forward and her drug and relationship problems continued to dog her and her. It was at this point that health concerns joined the issues she was battling. A break came when the Rolling Stones paid homage to her and asked that she open some of their shows. Etta James was diagnosed with terminal leukemia in 2011 and died on January 20, 2012 at age 73.
Etta won 17 Blues Music Awards. She was inducted into the Rock and Roll Hall of Fame in 1993, the Blues Hall of Fame in 2001, and the Grammy Hall of Fame in 1999. Rolling Stone magazine ranked her number 22 on its list of the 100 Greatest Singers of All Time; she was also ranked number 62 on its list of the 100 Greatest Artists of All Time. Throughout Etta's artistically important but often turbulent career, she always touched base with her West Coast blues roots which in turn informed her