WHERE ARE YOU FROM BOB DAVIS? (4/4/1968)
So what has prompted me to write about this topic today?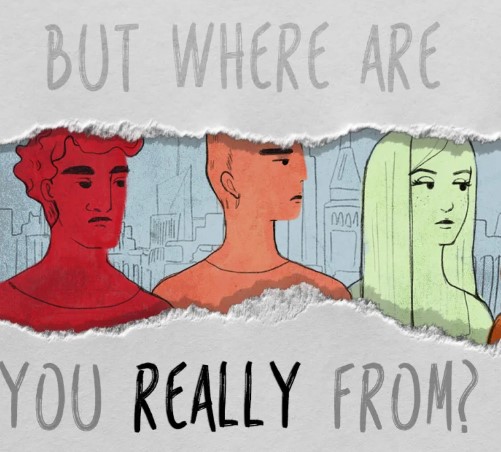 Those of you who know me, know that my answer to what seems like a rather simple question, , isn't a simple one.
The most accurate answer would be "Various Geographical Subdivisions of Brooklyn/Long Island/Pittsburgh/Houston/New Jersey/Delaware."
(but that would be a mouthful)
A few years ago, my daughter "baby earthjuice" (now a 30 year old accomplished Black professional woman) said to me "When you die, I'm going to have you cremated and then have your ashes spread out over Coney Island."
I said; "Why Coney Island?"
She said, "Because that's where you are from!"
I thought that was strange, although I did understand her logic, and the answer did make me crack a bit of a smile. It doesn't accurately answer the question of where I am from.
And in the mind of my daughter (who should be forgiven for not really understanding local NYC geography,) you have to somehow go past Coney Island to get from Sheepshead Bay (hometown of Vince Lombardi, Rico Petrocelli, Cousin Brucie & Andrew Dice Clay) to Roosevelt (hometown of Howard Stern, Eddie Murphy, Julius Erving & Public Enemy.)
I have returned to places I have previously lived, such as Pittsburgh, Pa & Houston, Tx (the two places most responsible for creating the grown up version of myself) for business trips, I would re-connect with people I was close to when I had lived there. When those people introduce me to people they know well, who don't know me, they speak of me as if I am "local kid who made good," which of course isn't entirely true, but I understand & feel the sentiment/kinship.
New Jersey is the place I have lived the longest.
Delaware might just be the place I am happiest.
So what has prompted me to write about this topic today?
Well today is 4/4/2023.
And the significance of that date is monumental to me on both a meta & micro level.
MICRO – It's the 55th Anniversary of the day my family moved from Sheepshead Bay, Brooklyn to Roosevelt, LI on 4/4/1968.
META – It's the 55th Anniversary of the day Martin Luther King was murdered in Memphis, Tn on 4/4/1968.
Simultaneous Life altering events for me….(The day after we moved, I couldn't go to school, because there was a riot there on April 5, 1968)
On a Macro level, of course the murder, of Dr. King would prove to be traumatic for the United States. A tragic event to be sure, but it also provides the country with a metric, that is still used today to measure racial progress (or lack thereof.)
On a Micro level, the move for my family would also prove to be just as life changing and also it provides a handy metric. For many years after we made the move my parents went back & forth with themselves, wondering if they had made the right move. Sometimes the answer was yes and sometimes the answer was no, with good reasons for either answer. In fact, today, I still ponder the question myself. So for my family as well, the date also provides something of a metric, used to measure progress.
So where am I from?
Any of the above would be mostly correct.