Simplistic Genius: John Ecstacy" Fletcher (1964-2020)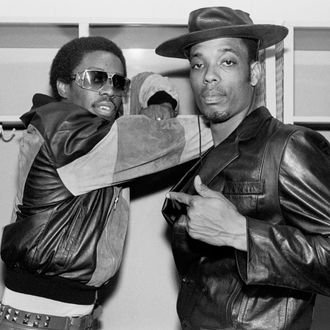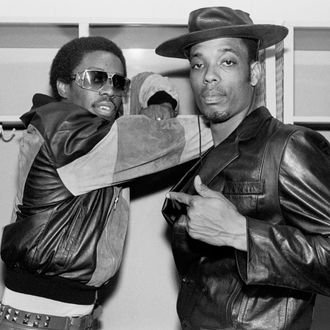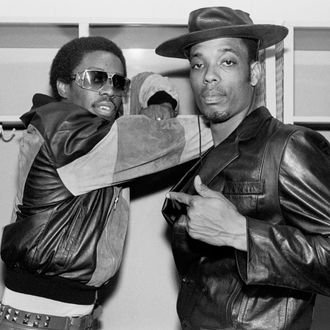 As 2020 fades into the abyss, it refuses to go peacefully. Intent on snatching as many souls as possible, this year's treacherous reach has no limitations. Hemingway's somber ode to fatality comes to mind: "any mans death diminishes me, because I am involved in Mankinde; And therefore never send to know for whom the bell tolls; It tolls for thee." Paired with ominous keys (replayed on Whodini's 1986 How Dare You) from Sonata No. 2 in B-Flat Minor (skip to 16:42 ), Hemingway and Chopin's unlikely union make for a chilling soundtrack.
This time the bell tolls for John "Ecstacy" Fletcher, one third of hip hop supergroup Whodini.
Before Jay-Z, Kane, and Biggie, it was Whodini were Brooklyn's original Kings of New York. Thriving in the mid-80s before hip hop became the global phenomenon it is today—Whodini put up a series of innovative points on the board long before the industry began keeping score.
One single Whodini accomplishment stands tall above everything else. The Brooklyn trio were the first hip hopact to sell a million albums. That's right. It wasWHODINI and not Run-DMC who planted the platinum flag on rap's musical mountaintop first. But what does that mean in 2020?
It means that Jay-Z's partnership with Samsung and Sprint that moved a million free digital downloads of Magna Carta Holy Grail and 4:44 or Drake's 500 billion streams can all be traced back to Whodini's platinum portal of opportunity they established nearly 40 years ago.
Clyde Frazier cool in his signature black bolero gaucho hat, Ecstasy stood out in a sea of rappers in Kangol Bermuda and Grouser buckets. Steering from the b-boy uniform of sneakers, tracksuits and jeans, Ex rocked slick suits and custom attire onstage. He was especially known for the leather outfits flaunting his lean and chiseled physique that made the ladies swoon before James Todd Smith morphed into the shredded-and-toned rap sex symbol that ladies loved.
Check out Whodini's 1985 Escape video for proof.
Ecstasy has the crowd in the palm of his hand like a hip hop Teddy Pendergrass. As his partner Jalil kicks rhymes, Ex pulls a starstruck female fan from the crowd. During a brief slow dance, he leans for a kiss before retreating back to the stage. That charisma wasn't just an illuminating stage prop he switched on and off. After a 1987 performance on Soul Train, Ex smoothly takes over the interview extending his gratitude to the fans and Don Cornelius—prompting the usually stoic Cornelius to offer a humorous comeback: "Welcome to the Whodini Train and our host is Ecstasy!"
Whodini'splatinum-seller Escape is considered the best known jewel in their album catalog. Lesser known albums Back In Black (platinum), Open Sesame (gold), Bag-A-Trix and Six are also required listening to absorb the entire Ecstacy experience. On the autobiographical In The Beginning, he launches into proto-rap fly talkbefore concocting a creamy delivery that sounds as if it was poured into the speaker. In his percussive baritone drops a witty line—"a good education did for me/what Lipton did for tea!" Simple ain't it? But quite clever.
Pitch perfect on the go-go inspired Hooked On You, Ex's supple vocals also shine on Whodini gems Echo Scratch, Life Is Like a Dance, Cash Money and If You Want It. He could glide from the smooth R. Kelly assisted love ballad Be My Lady to kicking social commentary on Day to Day ("what's a raisin in the sun/if he will never reach 21?"). Way back in '82, Ex was even singing R&B hooks on Nasty Lady.
In an interview with rap historian Jay Quan ("Grown Man Music") Jalil praised his partner's ability to rhyme in syncopated rhyme patterns years before the Notorious B.I.G., Q-Tip, LL Cool J and Chuck D: "Only three cats had the key back then. Moe Dee, Melle Melle and my partner. They just hadn't heard him yet. What I mean by the key is rapping up and down the syncopated scale. Cats that flow like that sound great on every track. They make it hard for any man to follow them on a song."
Ecstasy wasn't just Whodini's front man onstage, he was also the group's lead vocalist. And for good reason, according to Jalil: "Ecstasy was the lead vocalist on most of the songs because anything we played he could rap in key. When we set up Whodini songs, I would ask Ecstasy to go into the studio to talk trash on the track so I can get the key down to write the song. That was 80% of the Whodini songs. The first sounds he spoke I wrote to."
In a 1987 Village Voice piece ("Rakim and Eric B: Hyper As A Heart Attack") writer Nelson George proclaimed Ecstacy as having the most emotional range of his peers. During an era when LL Cool J ("look girl/ I'm not gonna sing/'cause I don't just don't do that") and Run-DMC ("I don't sing/I bring/much delight") were advocates of anti-melody, George's assessment was on point.
Take Freaks Come Out At Night. You can feel Ex agonize over his curfew right before turn up time ("and I always had to be home by ten/right before the fun was about to begin!"). As he zooms in and out of Larry Smith's swirling production like rush hour traffic, Ex's nocturnal narrative comes to a complete stop with a vocal inflection sharper than a Mayweather jab: "But they don't walk/when they step/ they strut!" One Love showcases another Ex sparkling performance as he drops one of the song's dopest lines: "now I know what the Beatles were thinking of/when they said that money can't by me love!"
As (see 2:50) Friends weaves a web of failed relationships and betrayal, Ex's narrative recalls a scene in The Temptations where Leon's David Ruffin pushes back against his removal from the group. In a split second, Leon goes from defiant to defeated. Ex does the same thing—vocally of course: "well if she took 'em/he was never mine…..but deep inside/you know it's just another lie!"
One of my favorite Whodini songs is Rock You Again (Again and Again) because it for me, its the epitome of the Whodini package. Clever writing. Heavy bass and drums and the interplay between Jalil and Ex's voices. As Jalil's sets things off in his gritty New Yawk baritone, Ex hovers above, adding vocal counterpoint in a high-pitched tenor before switching to his own seductive baritone. Along the way he goes into a syncopated rhyme pattern he perfected before Rakim arrived on the scene: "Because baby I need ya/came here to please ya/wanna be your quarterback/you be my wide receiver."
There's a bit of Ex in many great emcees. His chiseled sex appeal is in LL. His fluid way with words is in Rakim, Biggie, LL and others. His warmth and sage like delivery are in CL Smooth. His ability to manipulate his voice to convey cynicism and ironic wit is in Ice Cube. His down-to-earth everyman person and situational real-time storytelling is in Heavy D. I could go on.
Ex's rhyming prowess was sharp as a blade. He navigated his way around a lyric like a hip hop Luther Vandross adding depth and feeling to the Whodini catalog that is still impactful today. Like a jazz musician, he could take a solo turn and then ease right back in the pocket. His verse on Now Whodini's Inside The Joint says it all: "rocking all walks of life/here in the place to be/my name is not important/ but in my group there is three."
As the tributes roll in celebrating Ecstacy's legendary emcee status, its a shame his name (or his group) never rang out the way it was supposed to when he was alive.
Maybe it's because Ex didn't hang his hat on one particular thing. He wasn't a hip hop soothsayer like Melle Mel and Chuck D. He wasn't bombastic like Busta Rhymes or have a rebel attitude like Tupac. He didn't flaunt his entrepreneurial cache like Hov. Like Wilt Chamberlain, Ex dominated in a see-it-to believe-it nascent league of superstars. For those who witnessed his gifts—be glad you did. For those who didn't—you missed out on a great one.
One Love, Ex.